Hey all AYANEO players, thank you for your long-term support to AYANEO.
With the end of the Master technical conference, AYASpace Beta brings you the one-click FSR function in 1.0.1.138. Here we briefly introduce how to use it.
0) What is One Click FSR
FSR is a set of "Super Resolution Sharpening" technology developed by our partner AMD. The full name is AMD FidelityFX Super Resolution. Many games already support this technology inside the game, and provide many players with a better gaming experience without the need for players to update their hardware.
One-click FSR is a product function integrated in the software layer by the AYANEO team based on the experience of handheld products. After long-term testing, it can improve the game experience for our players in the old game experience and external monitors.
1) One-click FSR usage scenarios
Different from the implementation method of game companies integrating in-game, AYASpace is an FSR technology integrated in the software layer. Our core game scenarios to help players improve their experience are: a. When players play some low-resolution old games, they cannot play on AYANEO. Playing in full screen, you can play better with one-click FSR; b. When AYANEO is connected to an external monitor and the frame rate in full-screen mode is unstable, you can reduce the resolution and then one-click FSR to achieve better game performance experience;
2) How to use one-click FSR
x. To use one-click FSR, you need to start the game through AYASpace, and the game needs to run in a windowed mode; under high-resolution monitors, it is recommended to set the in-game resolution to 720P or 800P to achieve a better high-definition screen gaming experience.
a. Upgrade AYASpace to version 1.0.1.138. Restart the software when the old version is connected to the Internet to detect the update, or manually check after entering the update button on the home page.
b. Go to Assistant - Quick Settings and add FSR widgets in the Quick Settings widget.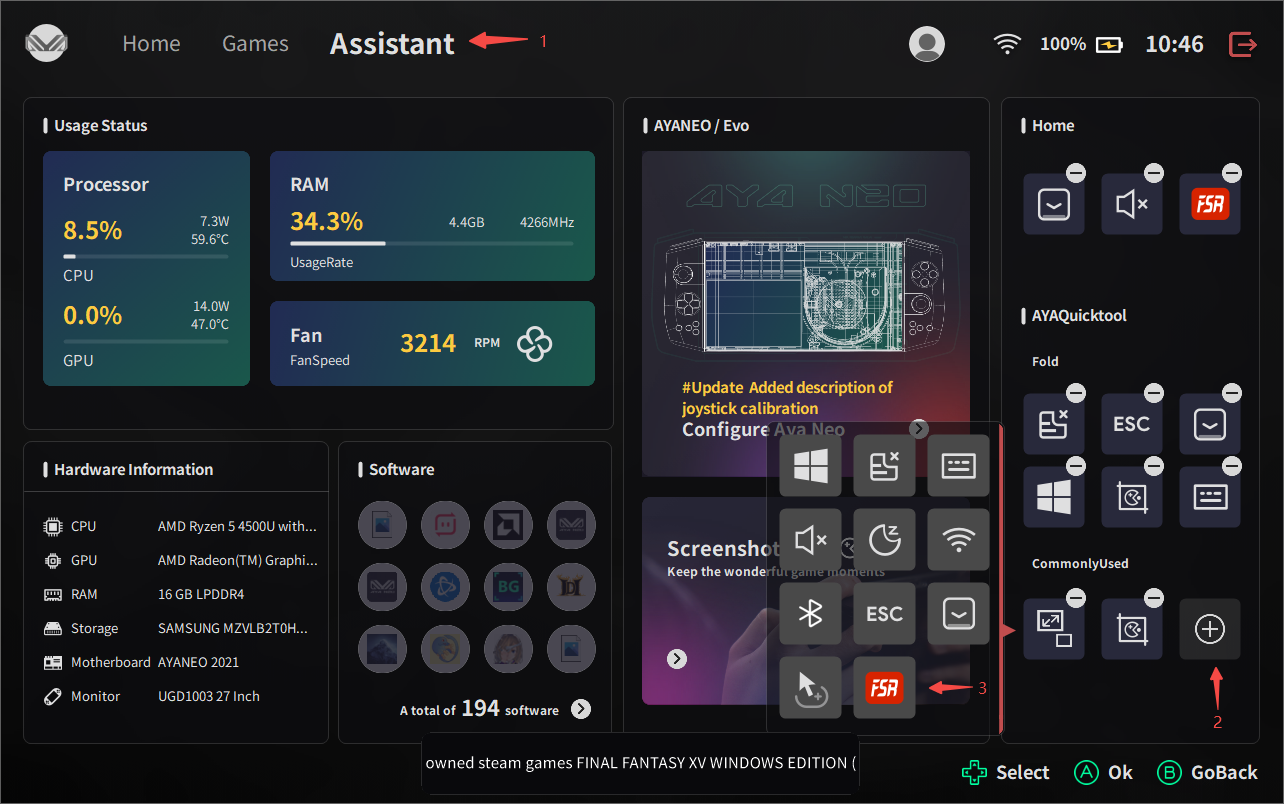 c. Start the game through AYASpace. After the game is running, press the AYA key (KB key) and click the FSR widget.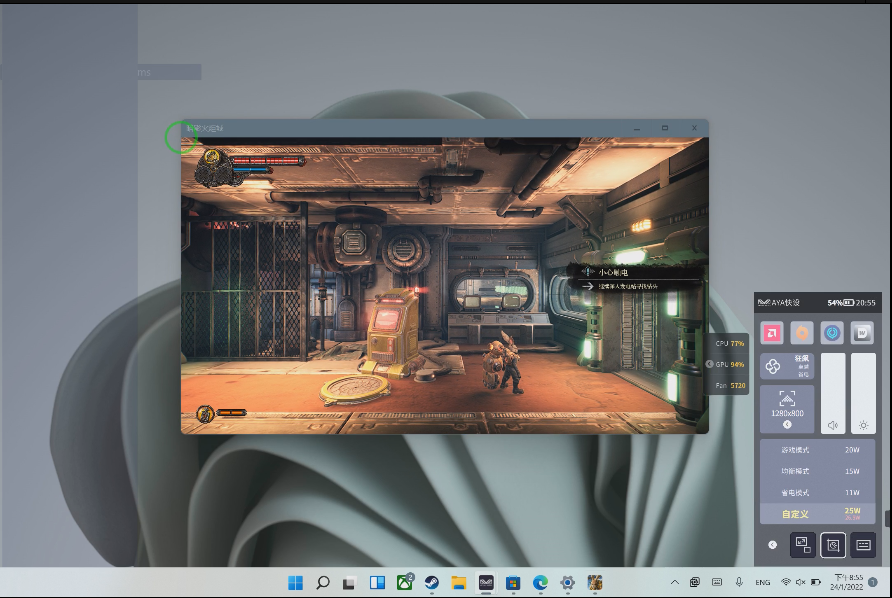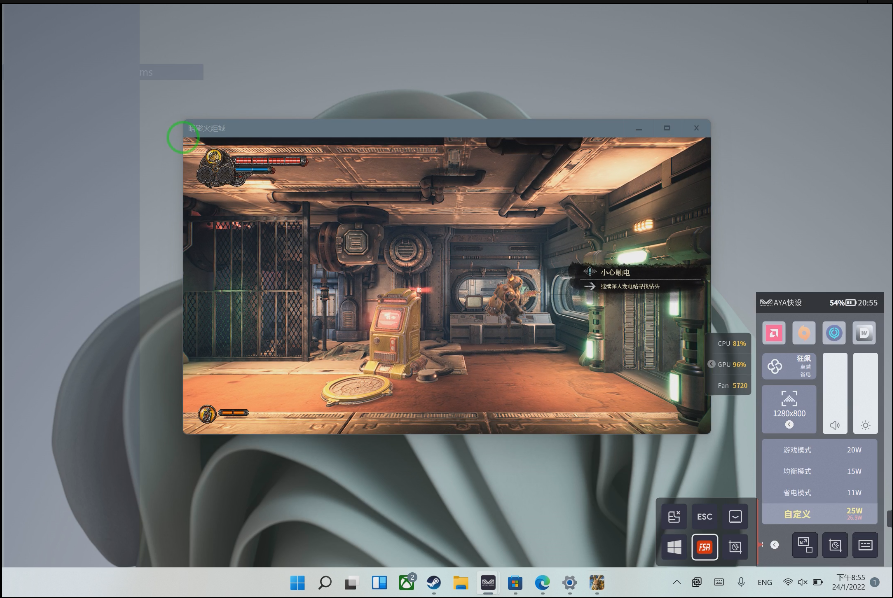 In the future, the AYASpace team will continue to bring you better products to enhance the handheld gaming experience of all players. See you at the next release.
Happy Chinese New Year to all players.
AYASpace Team