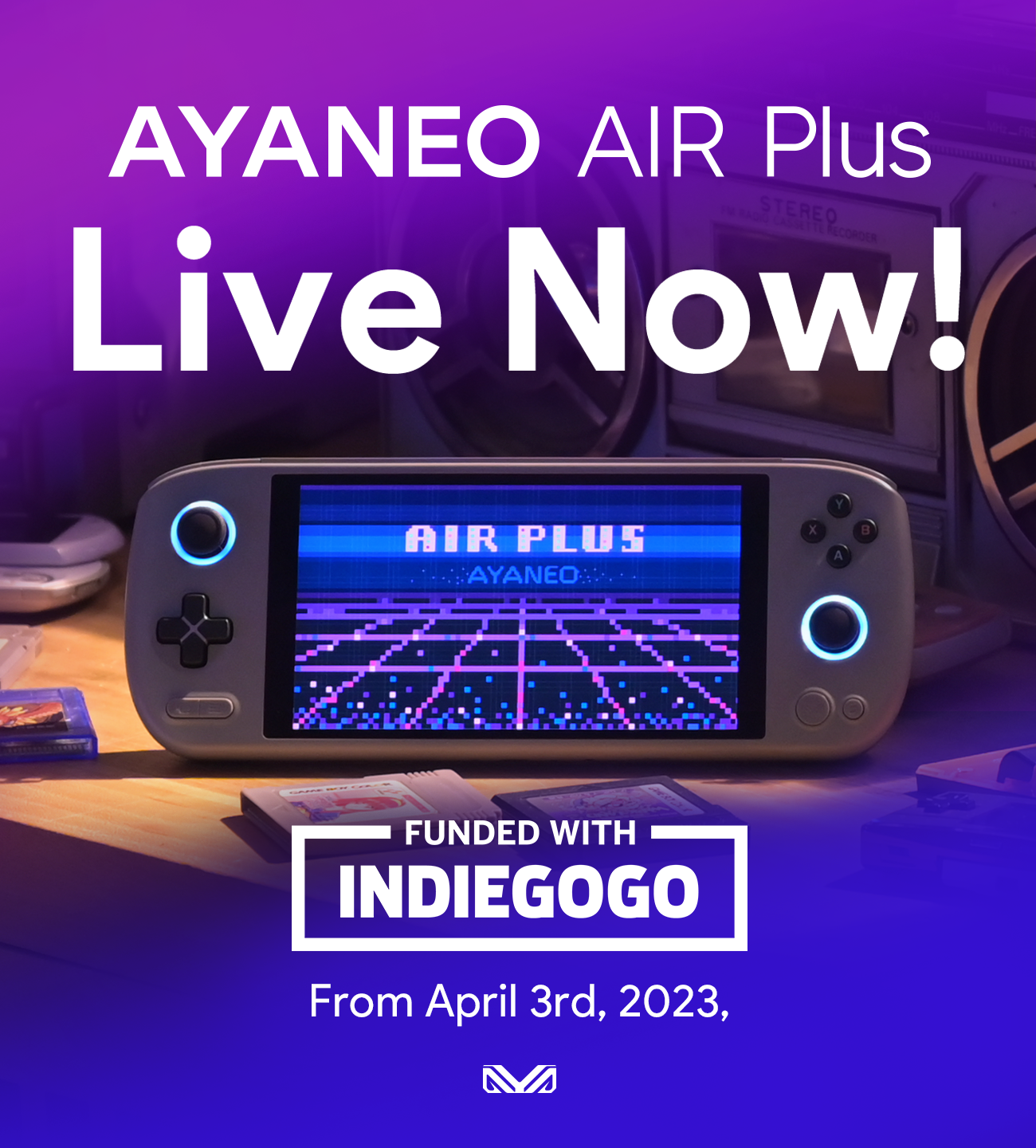 The lightweight and versatile handheld console AYANEO AIR Plus has received widespread attention and recognition since its release. Responding to the eager anticipation of gamers worldwide, AYANEO AIR Plus officially launched this campaign on Indiegogo on April 3, 2023 (https://ayaneo.com/igg), many players who pursue a thin, light and smooth gaming experience enjoy this Plus handheld console.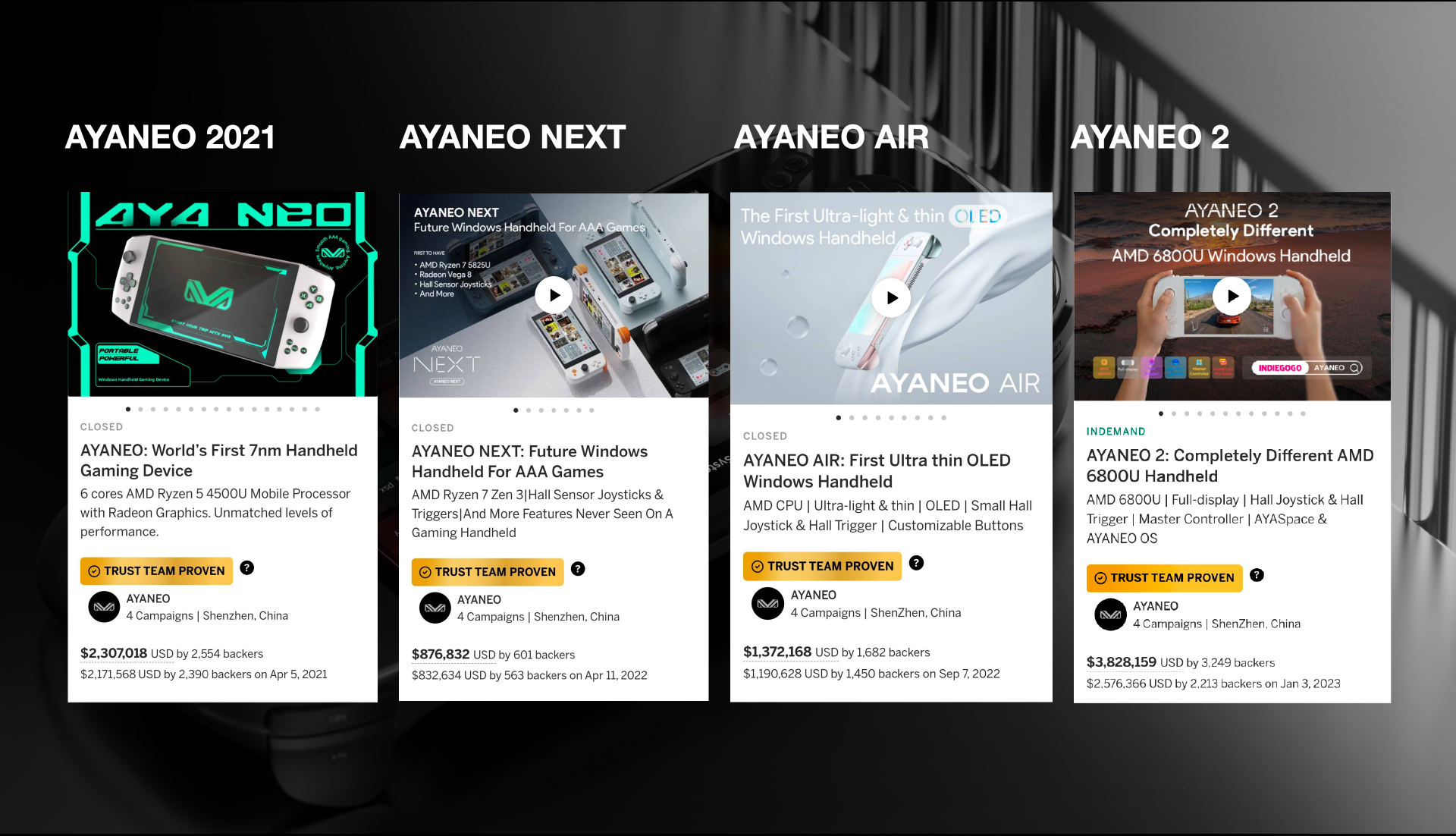 With the product power that leads the Windows console industry, AYANEO handhelds have repeatedly achieved impressive results in previous campaigns. For example, our AYANEO 2 & GEEK campaign received enthusiastic support from more than 3,000 backers in over 90 countries and regions worldwide. With a total crowdfunding amount exceeding $3.5 million. This demonstrates that AYANEO has received recognition and support from numerous players worldwide.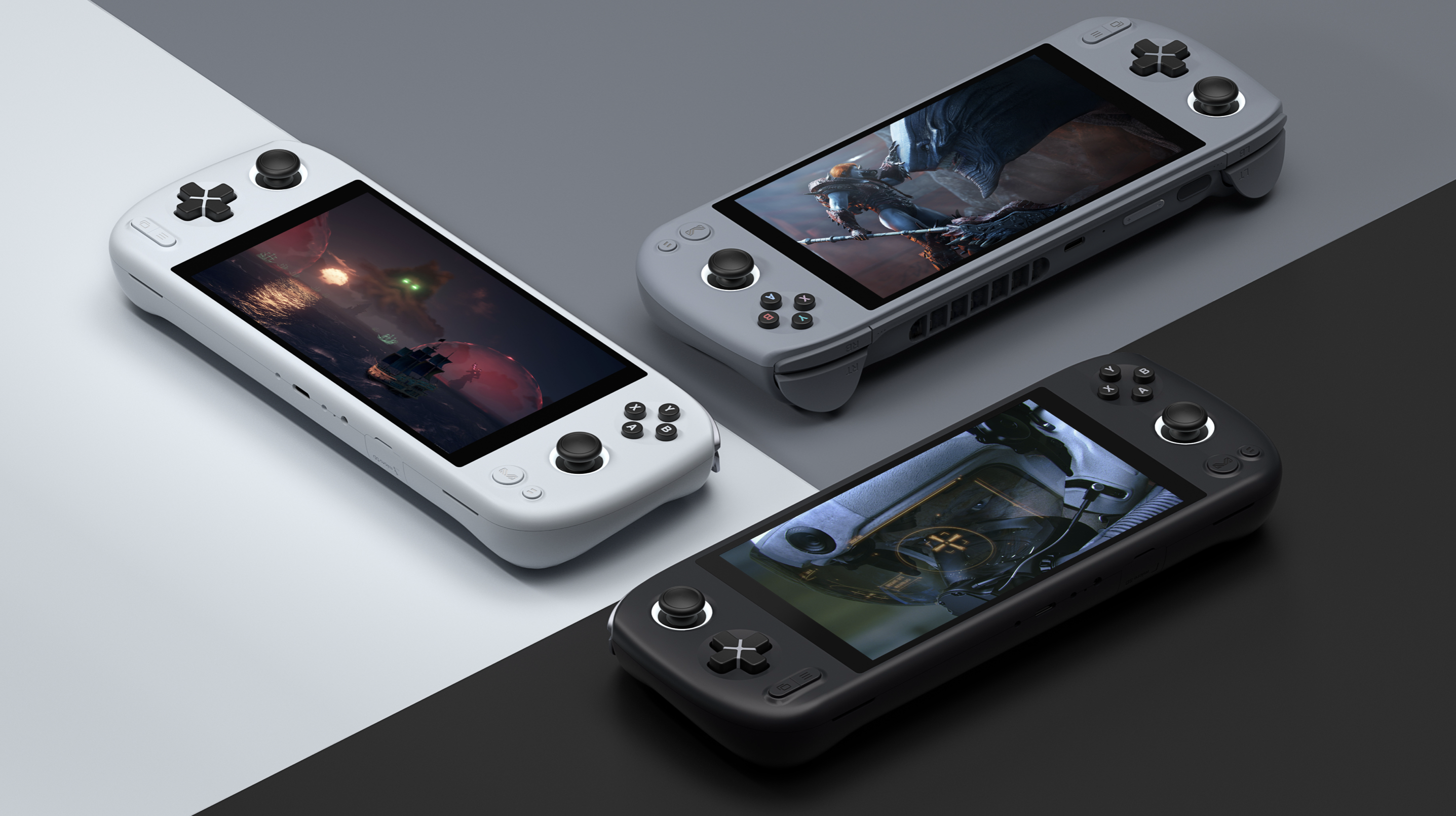 The brand-new AYANEO AIR Plus handheld is not only equipped with the peak performance AMD Ryzen™ 7 6800U processor but also offers Intel and AMD Mendocino chip versions. At the same time, AYANEO AIR Plus handhelds meet different segment requirements, which provide a larger screen experience, stronger heat dissipation, longer battery life, and more stunning sound effects.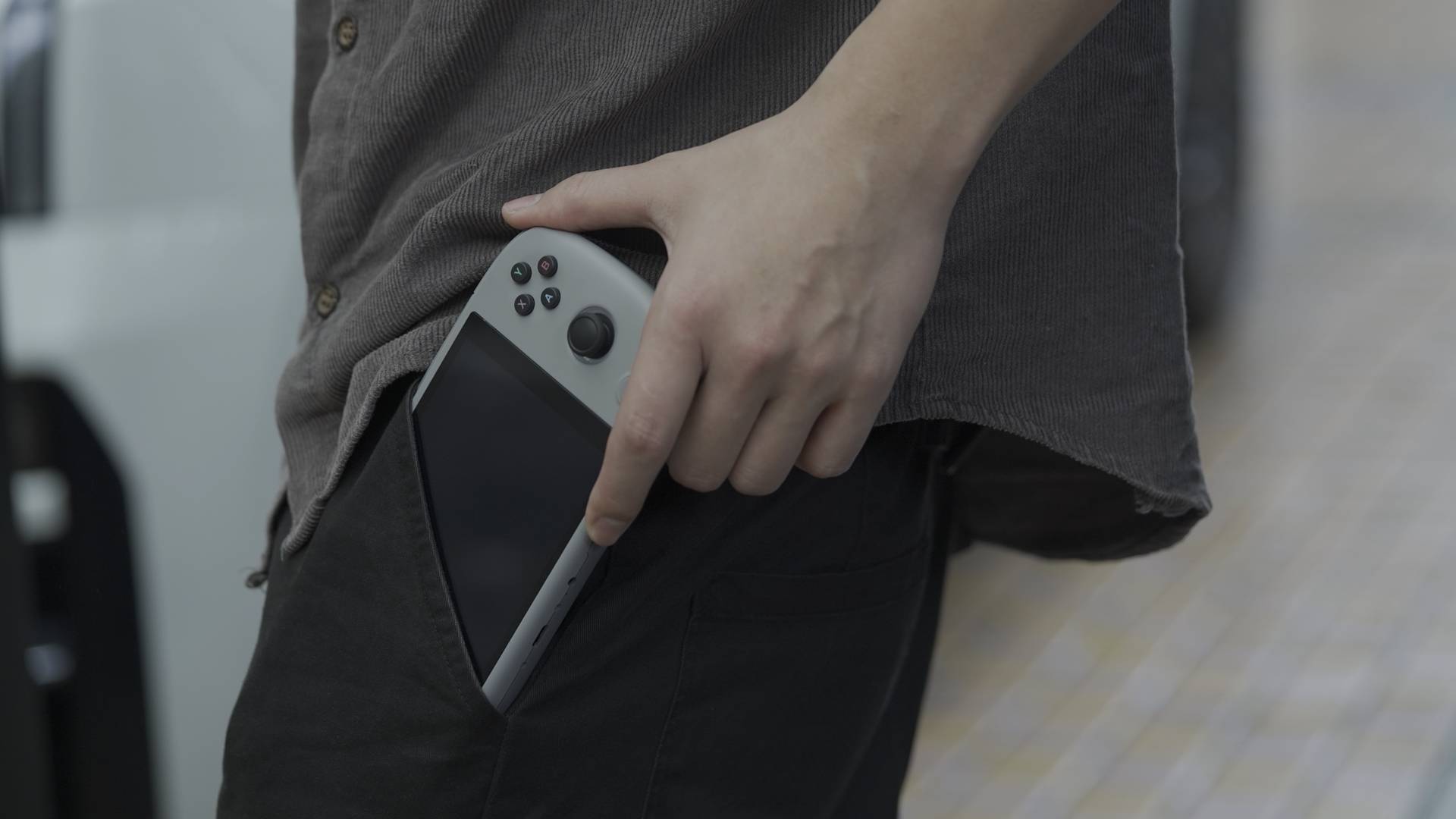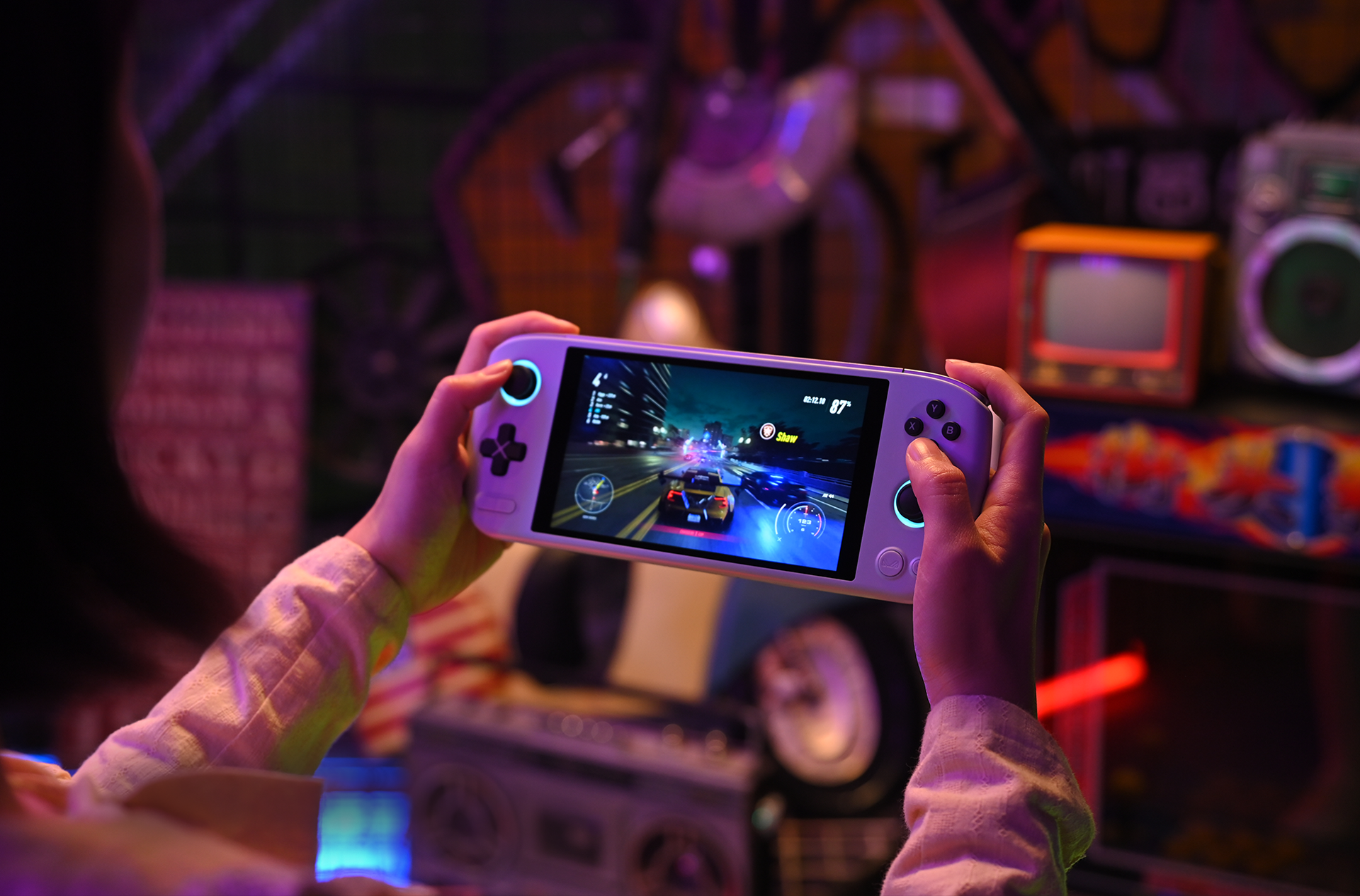 AYANEO AIR Plus continues the thin and light design concept of the AYANEO AIR series. It adopts a 6-inch screen design, which ensures a high-quality visual experience as well as achieving thinness and portability. The overall body is lighter and more compact than NS. The 6800U version weighs 525g, which is currently the lightest AMD 6800U handheld, the Intel and AMD Mendocino versions are as light as 510g, It is a veritable pocket handheld.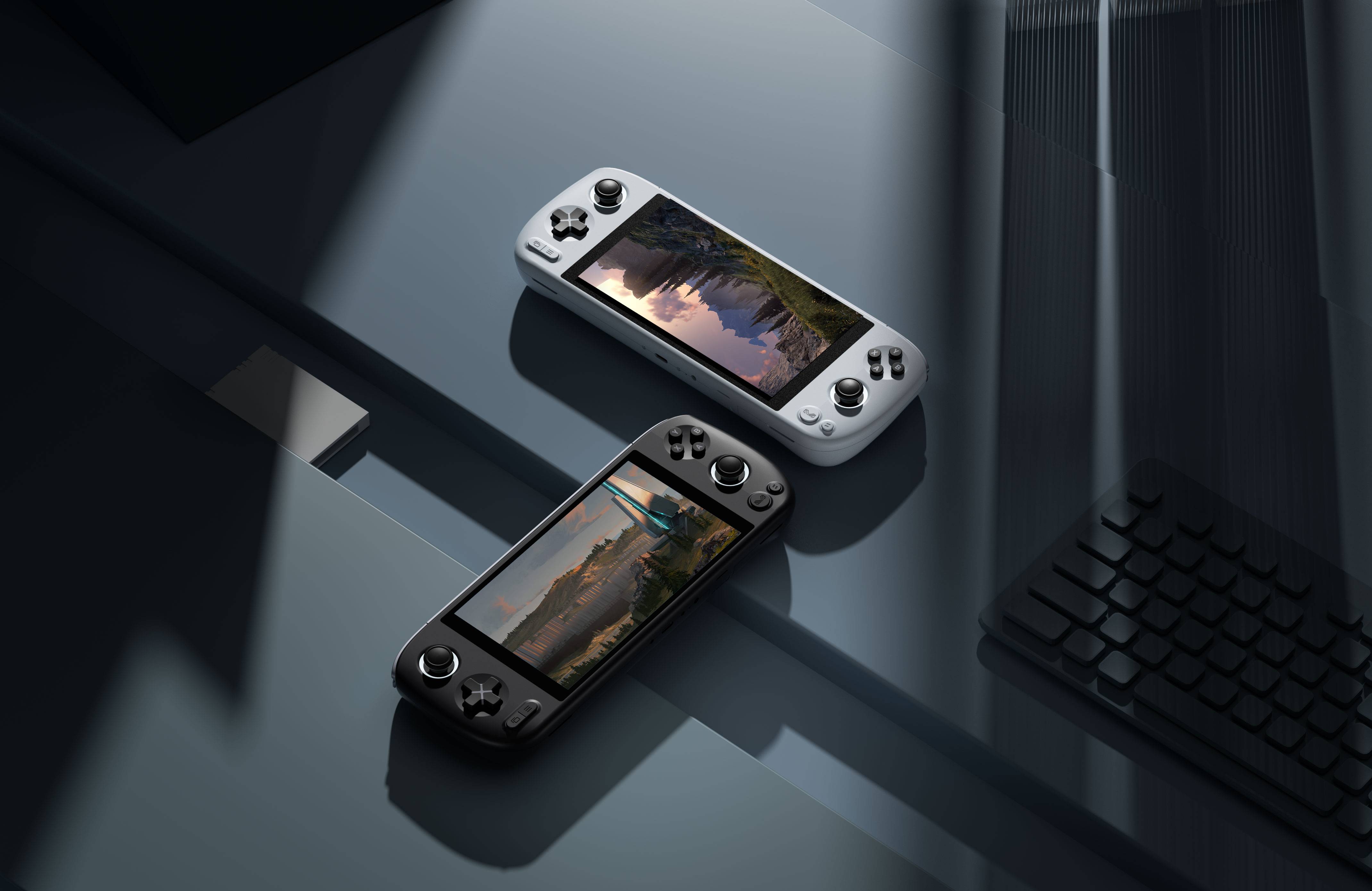 AYANEO AIR Plus is equipped with a 1920*1080 resolution, 368 PPI 6-inch IPS original color screen, and has 120% sRGB color gamut capacity and 85% DCI-P3 color gamut. Compared with similar products in the market, the screen quality has a very large lead, says it's the best screen ever in a 6-inch Windows handheld.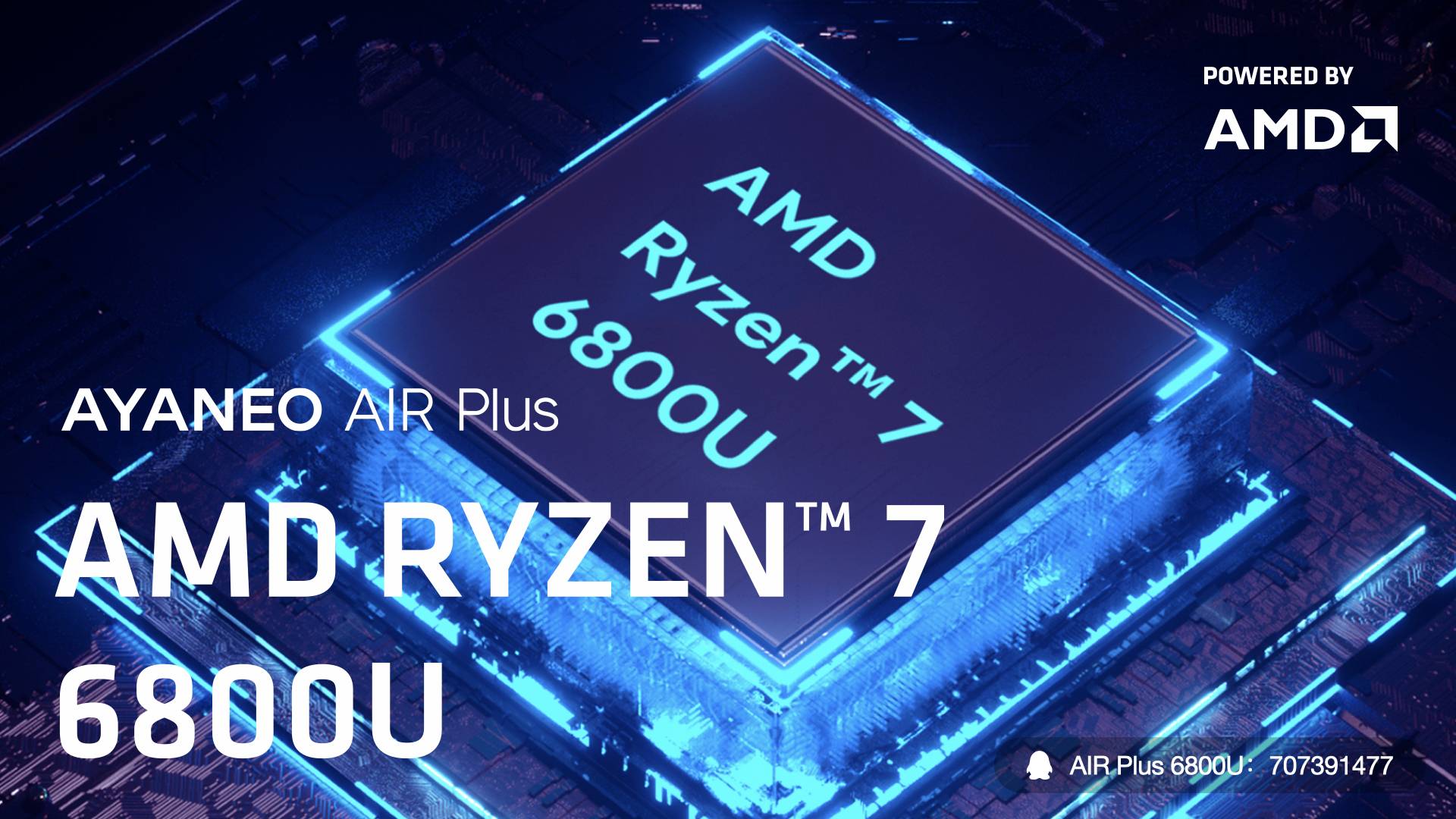 AYANEO AIR Plus is equipped with AMD Ryzen™ 7 6800U processor with peak performance, built-in new high-efficiency Zen3+ CPU architecture and Radeon 680M core display with revolutionary RDNA2 graphics architecture, and its comprehensive performance has jumped; AYANEO is equipped with a customized heat dissipation structure for this purpose, the highest It can achieve 28W powerful heat dissipation, even a thin and light handheld can have the flagship experience of extreme performance and long battery life.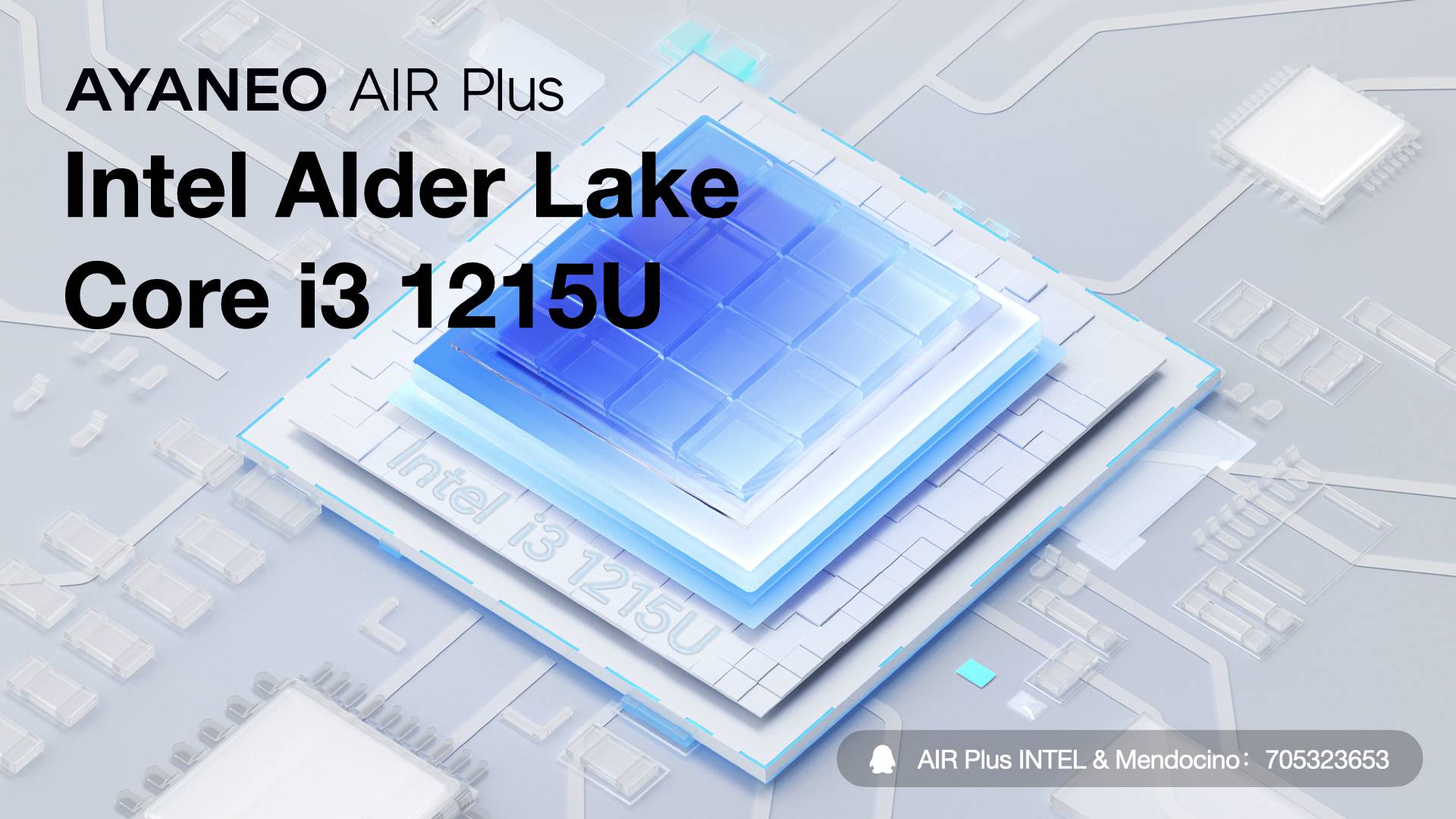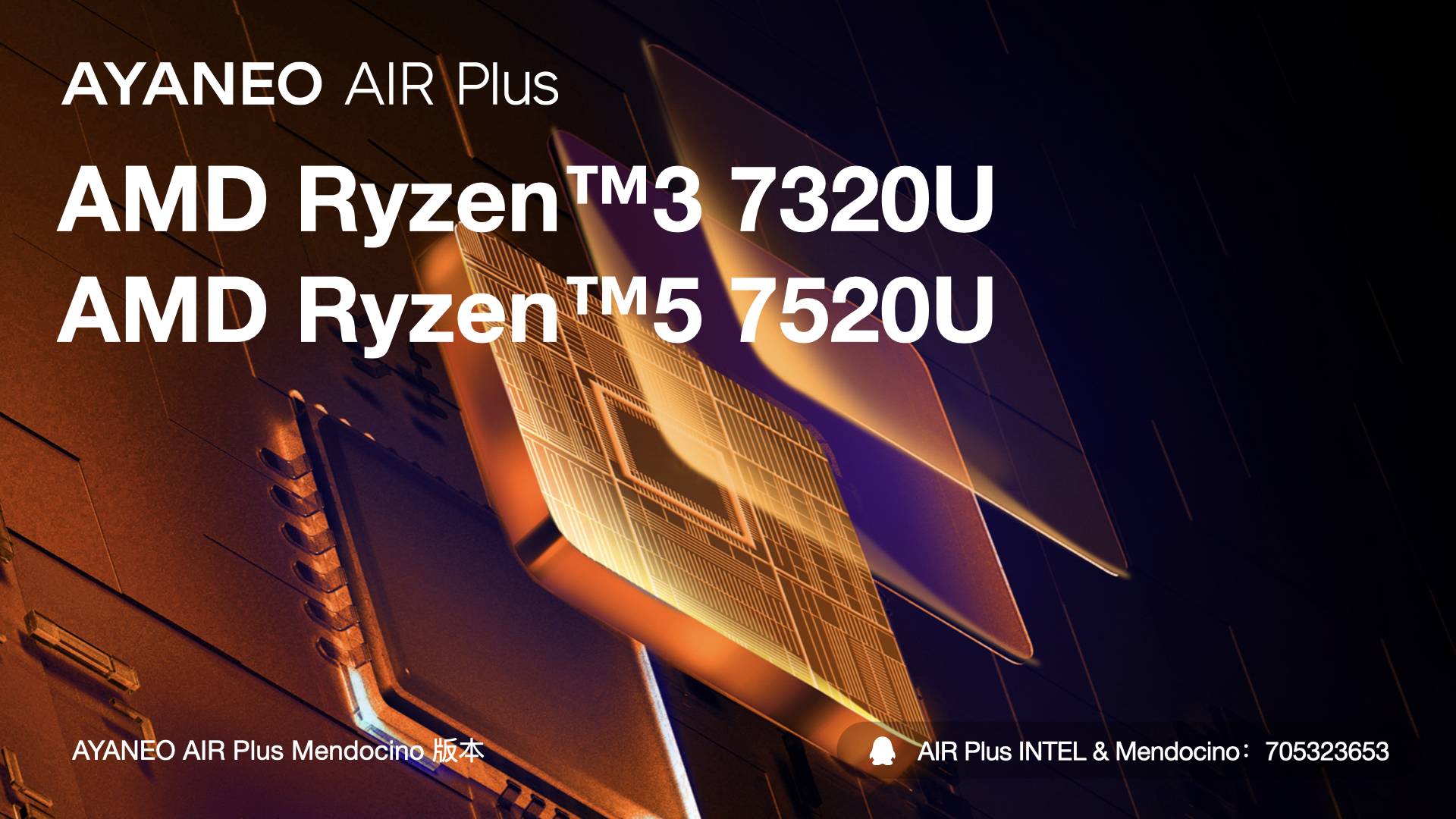 AYANEO AIR Plus provides more chip combinations. For the first time, the AYANEO handheld is equipped with an Intel chip, bringing a heterogeneous strong core Intel Alder Lake i3 1215U chip, and AMD Ryzen™3 7320U and AMD Ryzen™5 7520U versions. With balanced performance, It can freely switch between light 3A games, streaming games and cloud games, which satisfies the pursuit of balanced performance and battery life of Z-generation users.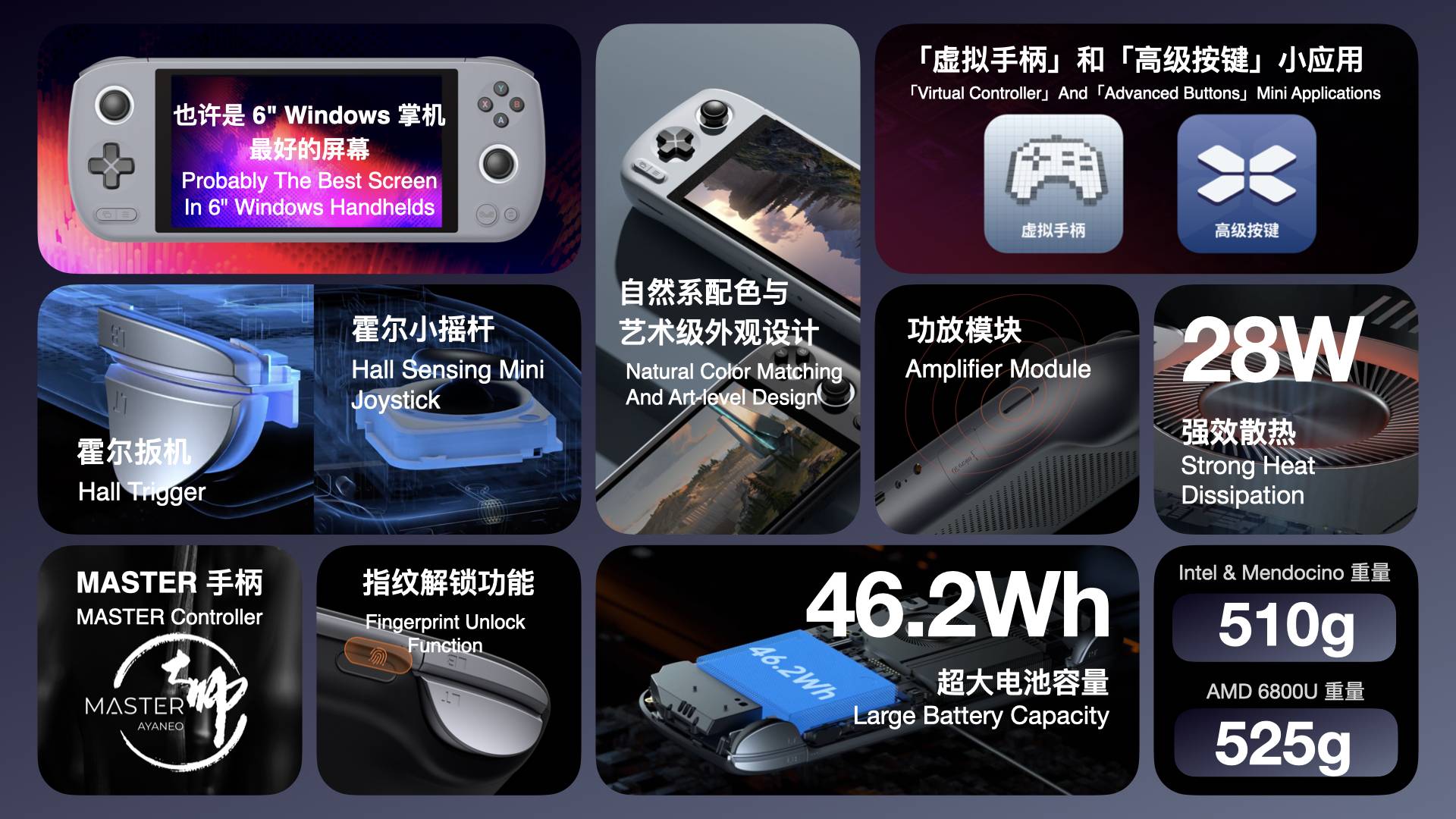 As the Plus product of the AYANEO AIR series, AYANEO AIR Plus inherits the artistic design of AYANEO handhelds, it bringing two natural colors of "Starry Night Black" and "Glacier Blue".The AYANEO Master all-in-one controller and innovative hall sensing joystick+ hall trigger for handheld control are also equipped on AYANEO AIR Plus, which provides an unparalleled control experience in a slim and portable handheld device.
The 46.2Wh large battery and 65W PD fast charging allow players to enjoy a full-blooded gaming experience with long battery life; the AYASpace handheld management front-end with dimensionality reduction strikes brings a new "small application", which makes AYANEO AIR Plus more convenient and refreshing. Performance release and control experience are the unique advantages of the AYANEO handheld.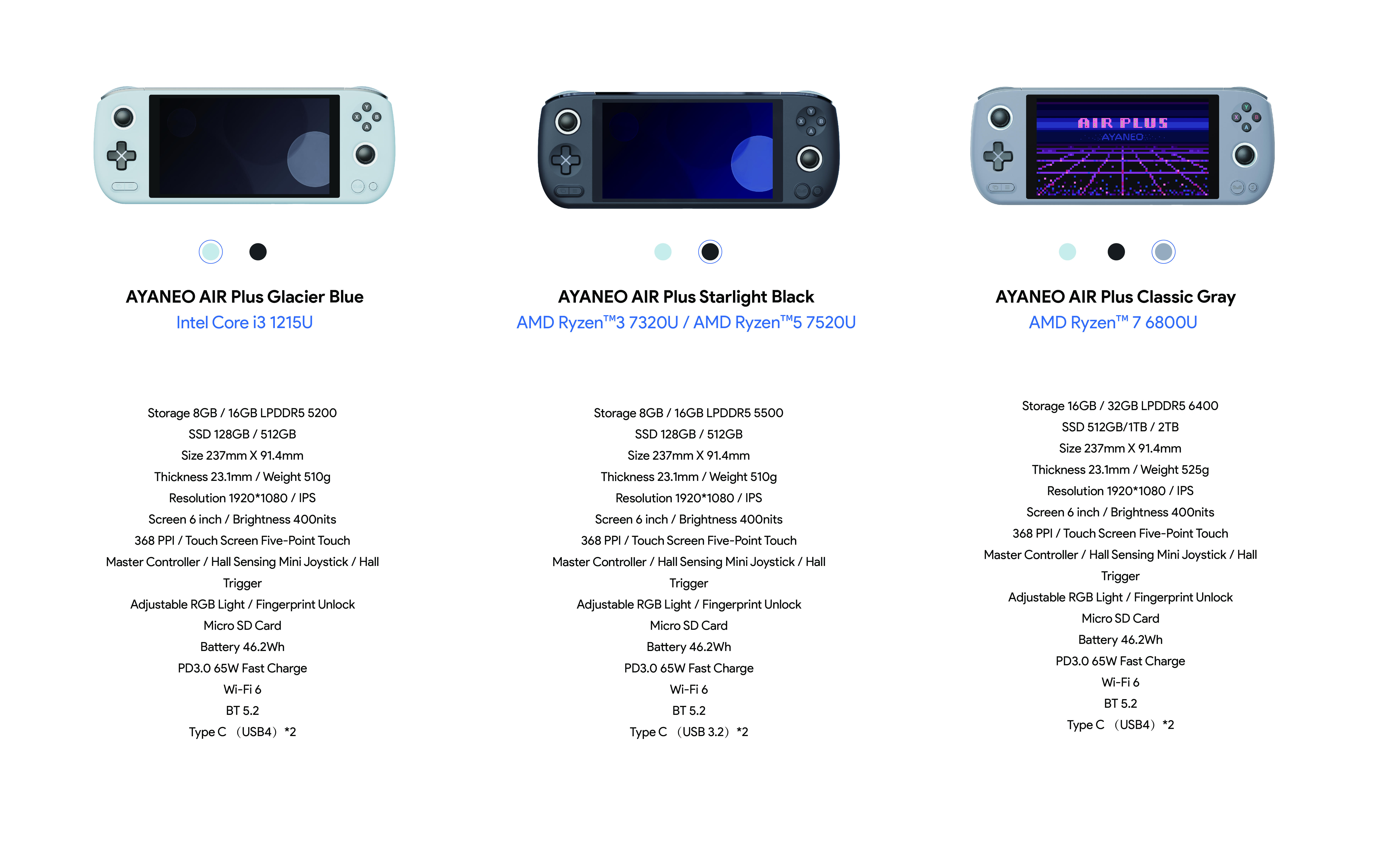 The flagship handheld AYANEO AIR Plus with many cutting-edge technologies is another fantastic handheld created by the AYANEO team. After its release, it has been enthusiastically sought after by many players. AYANEO AIR Plus Indiegogo crowdfunding has now officially started, and AYANEO has also brought a lot of benefits to players around the world. The Early Bird Price and detailed price plans of each version are as follows.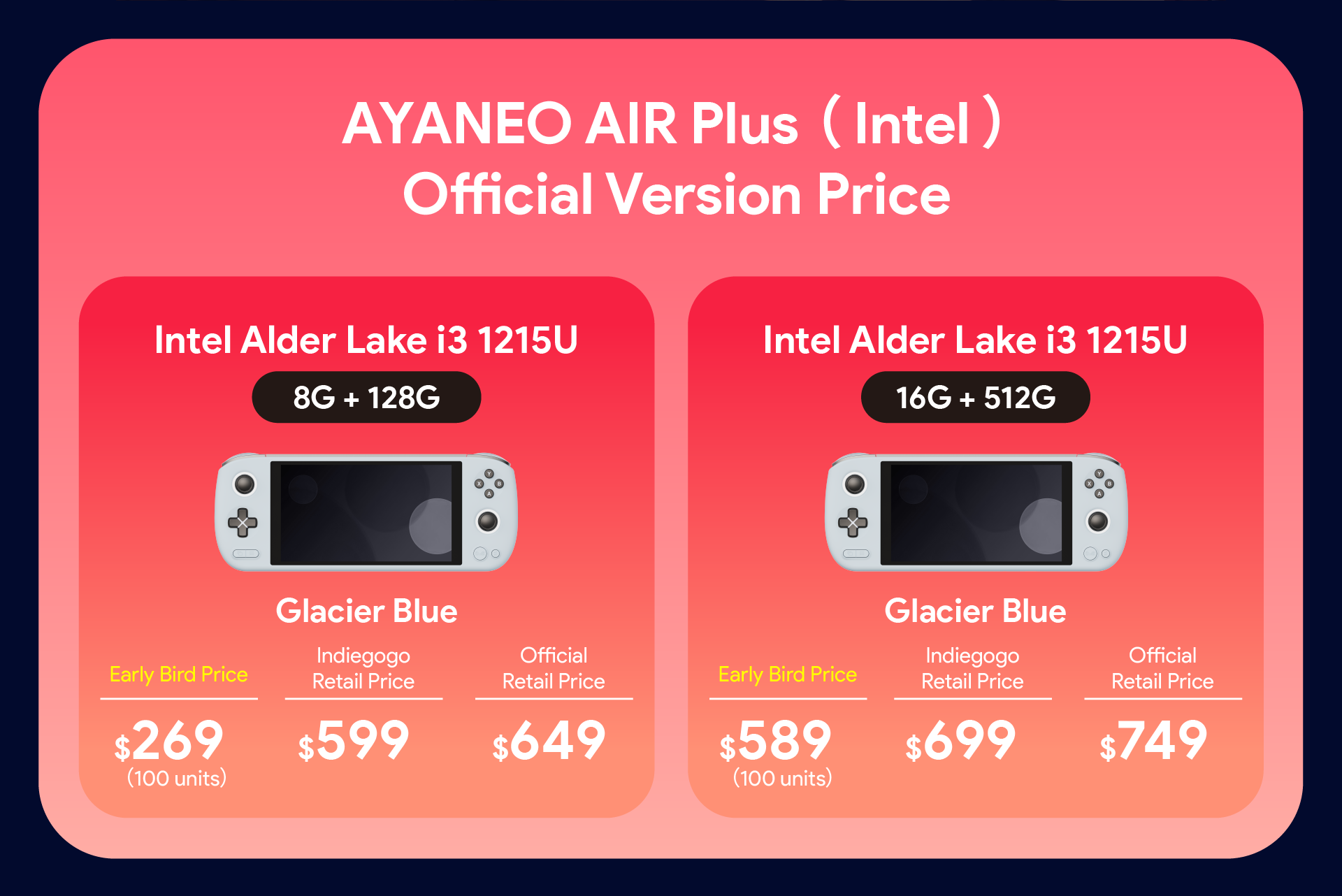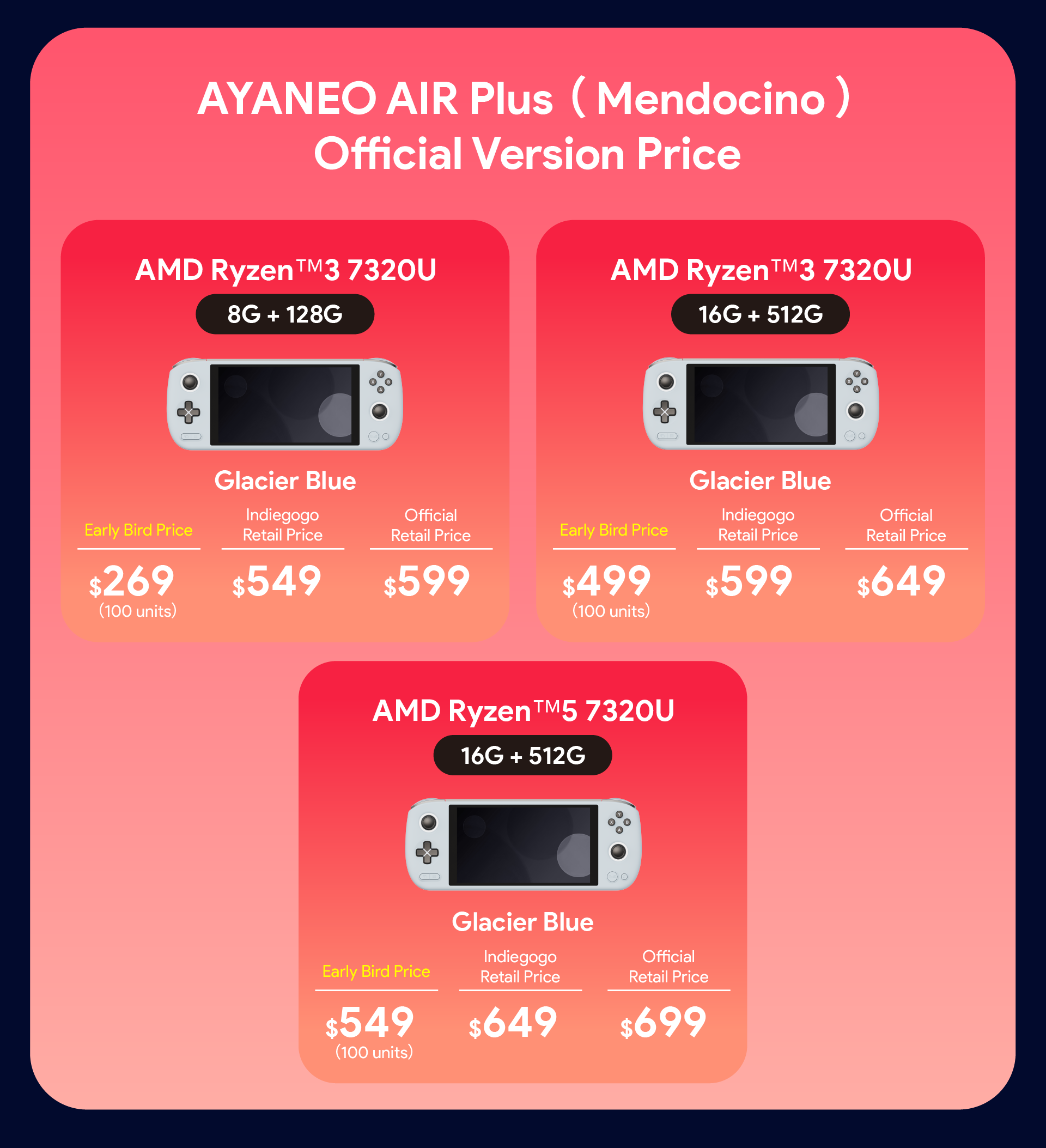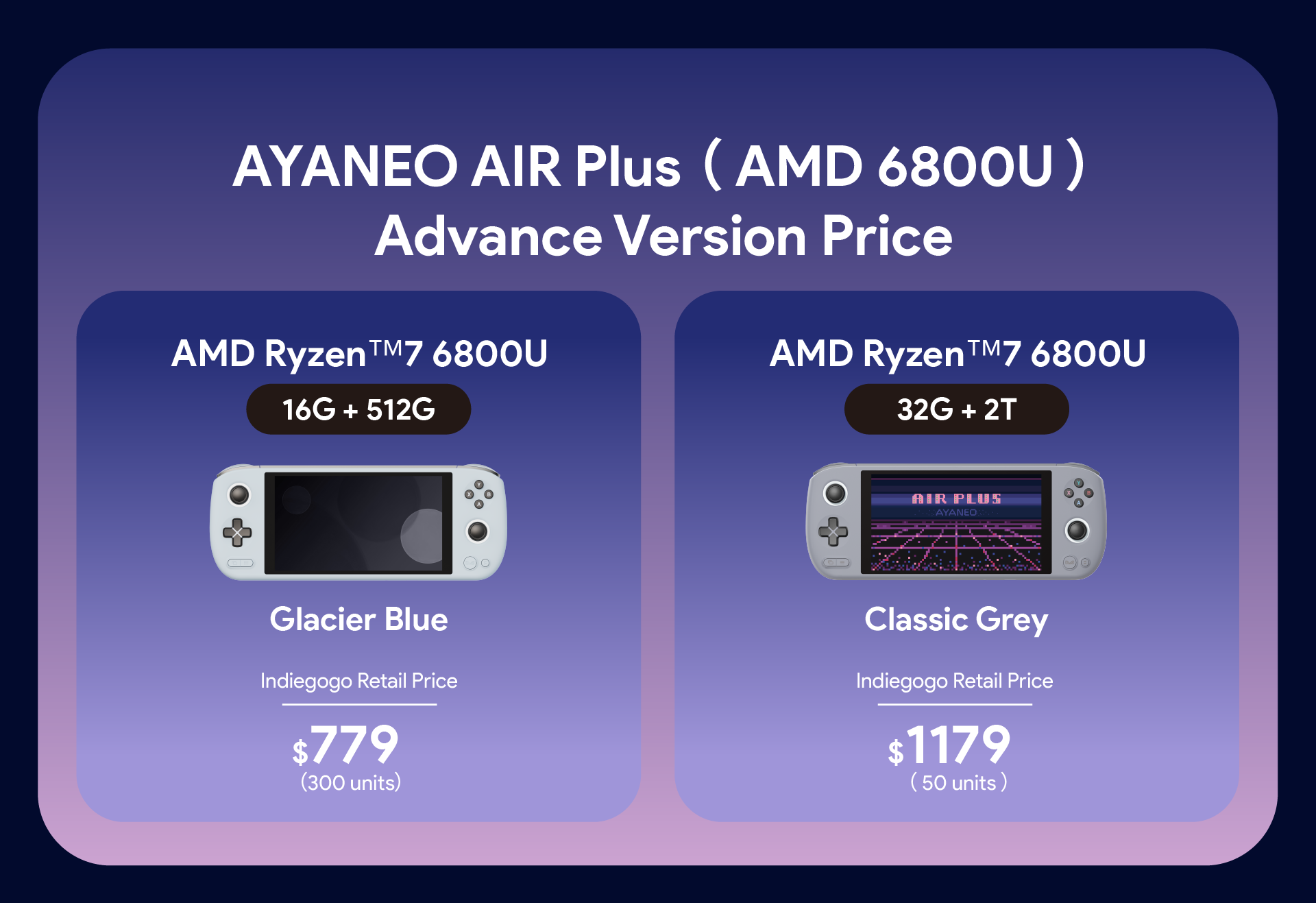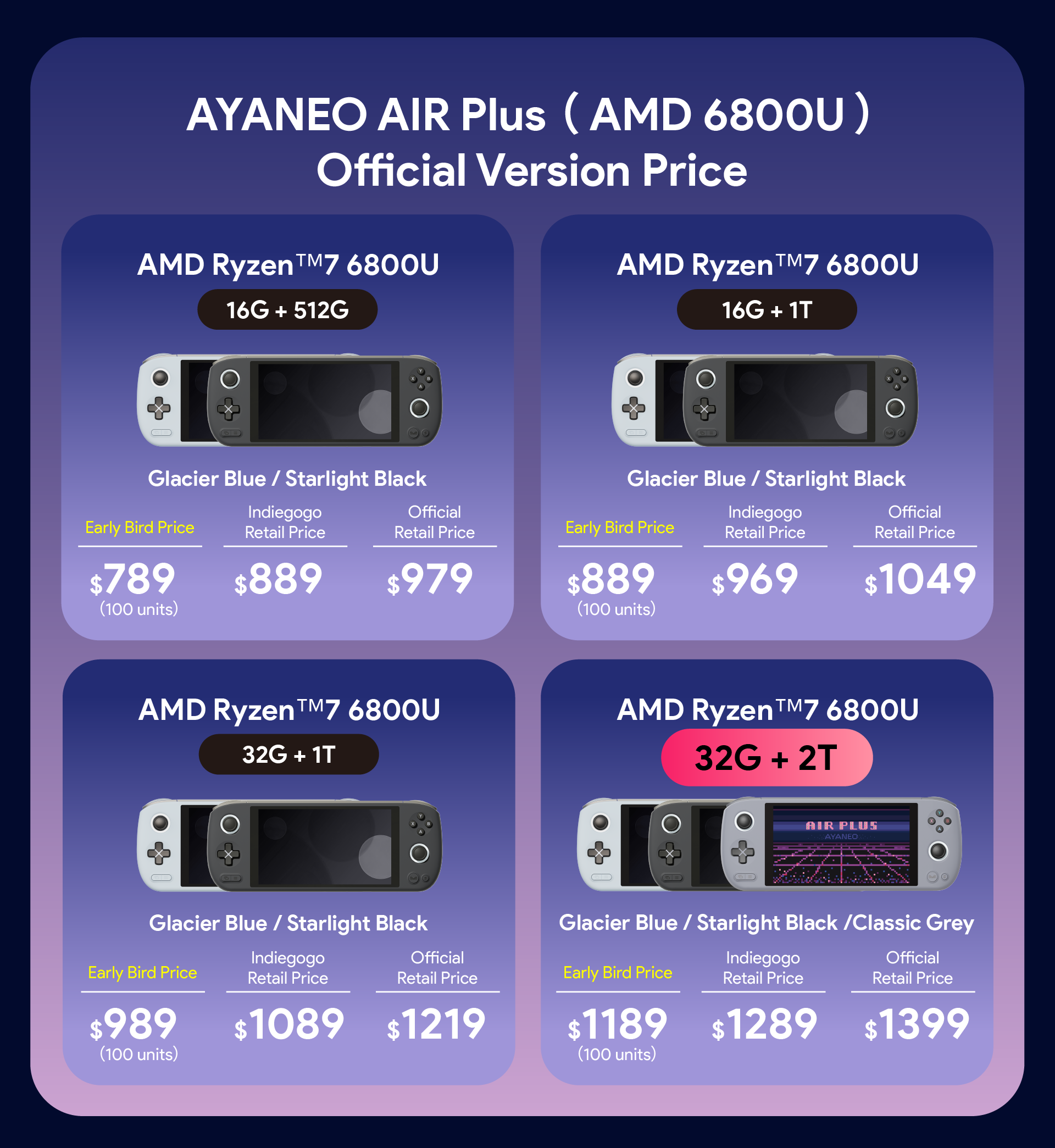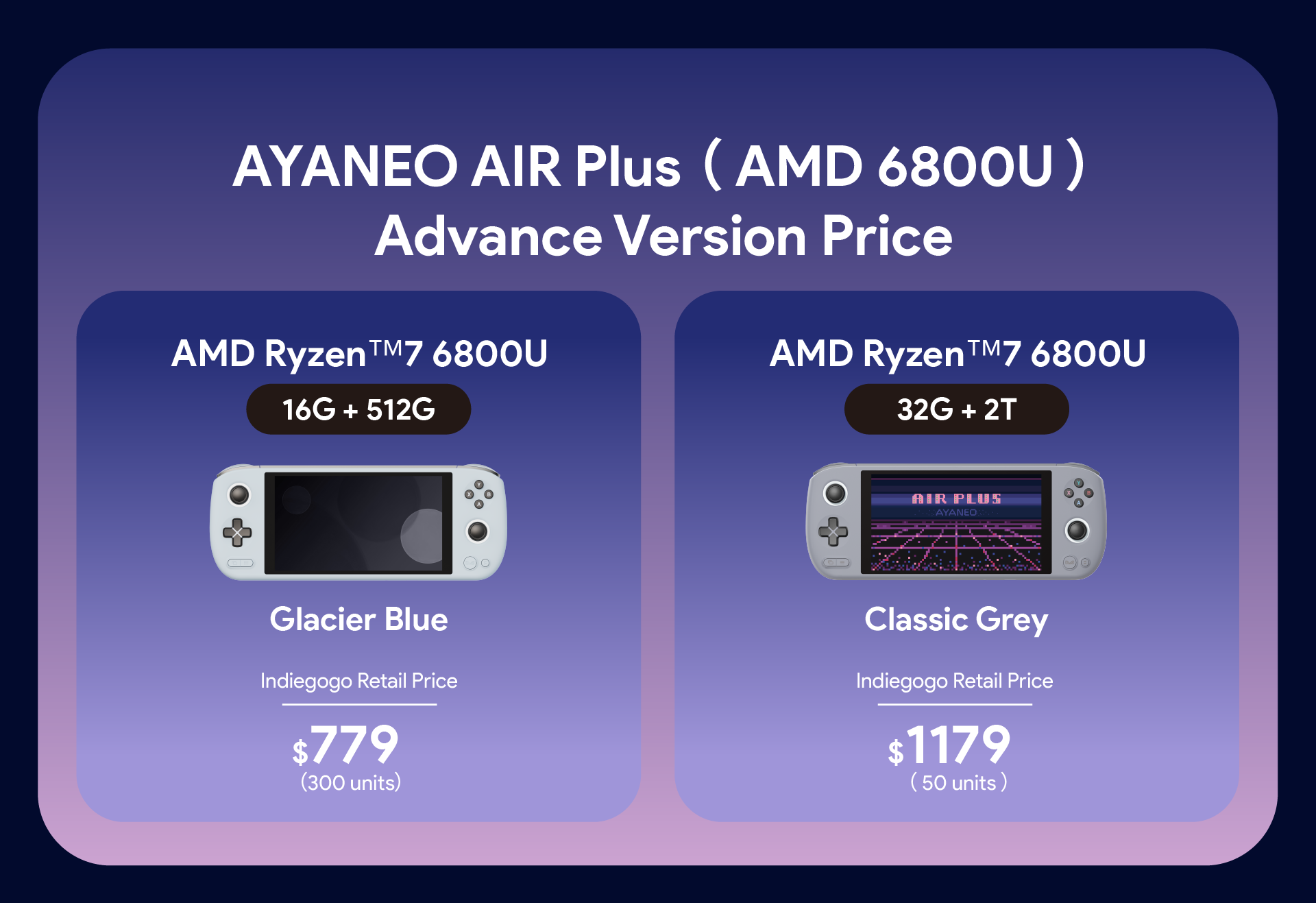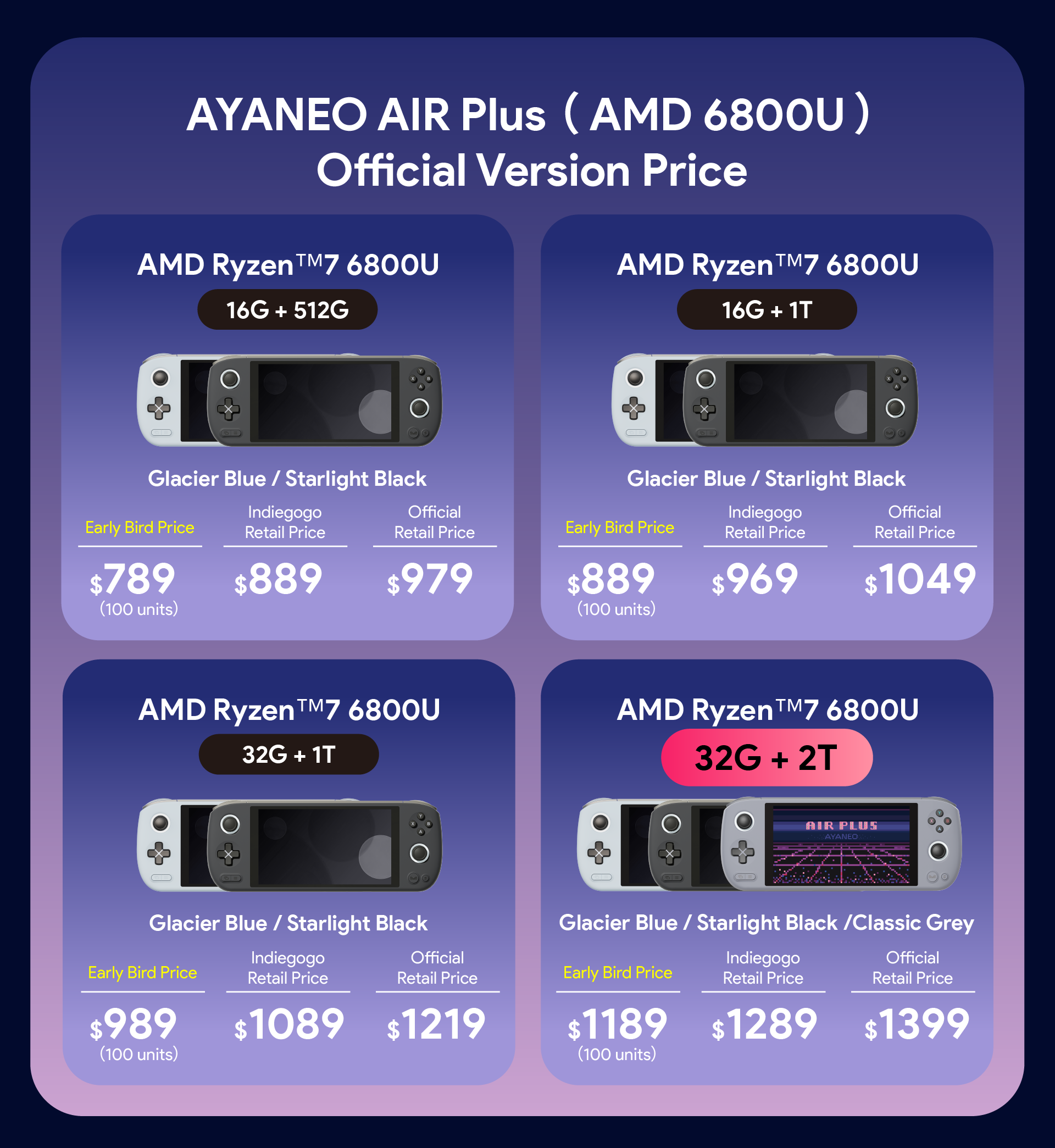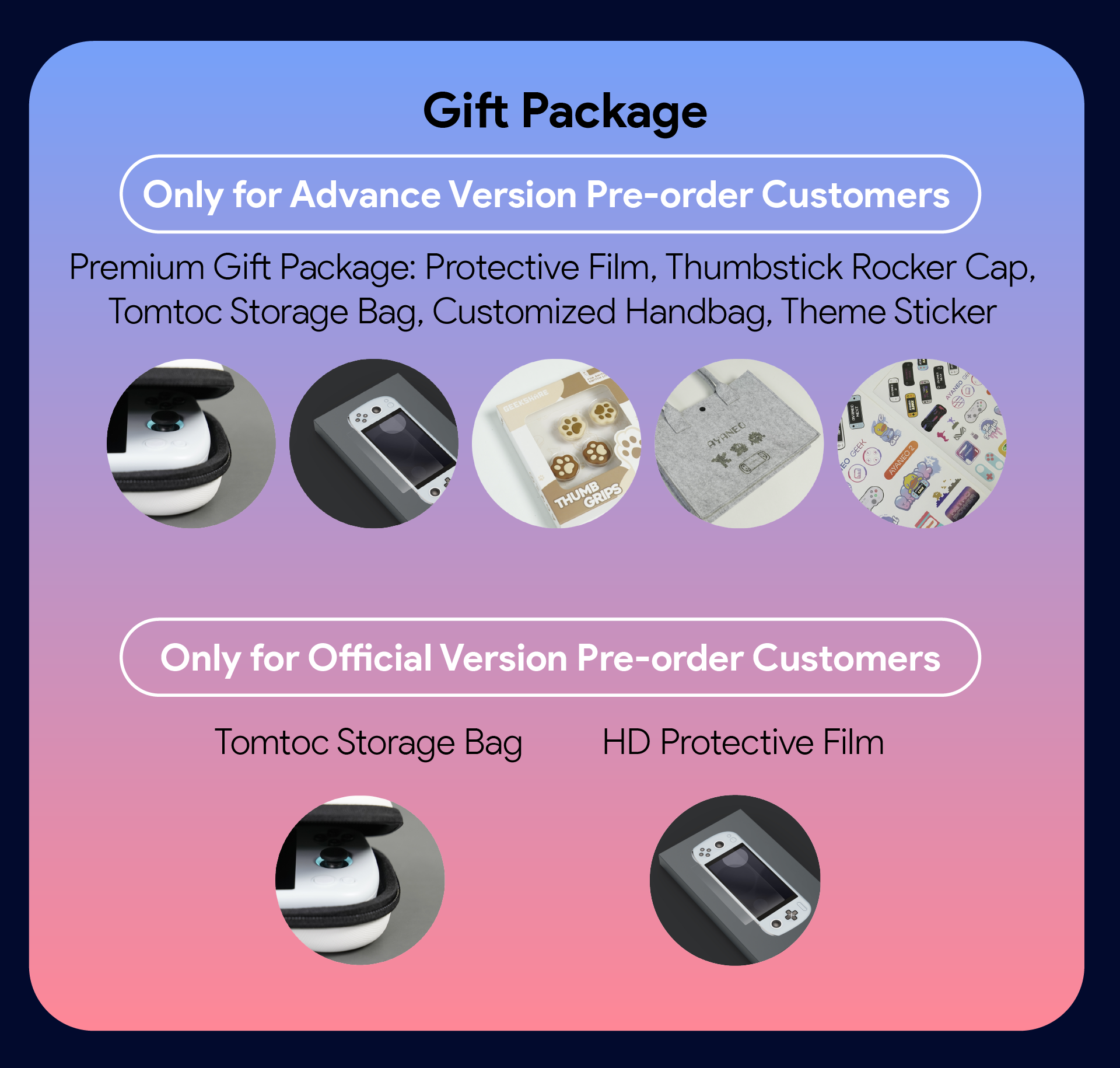 Every handheld of AYANEO embodies the infinite love and thinking of the AYANEO team for handhelds, which starts from the perspective of real players. And create the most perfect handheld products for more players. AYANEO AIR Plus redefines the thin and light handheld and responds to players' ardent expectations for AYANEO with the ultimate product power. It is a well-deserved all-around flagship handheld. Such an excellent Plus handheld has now started crowdfunding on Indiegogo (https://ayaneo.com/igg), Taking action is better than just being moved. Players who are interested in purchasing should quickly participate in crowdfunding quickly.