On June 29th, Arthur, CEO of AYANEO, shared the latest news of AYANEO AIR 1S, the upcoming thin & light handheld, via live stream for gamers.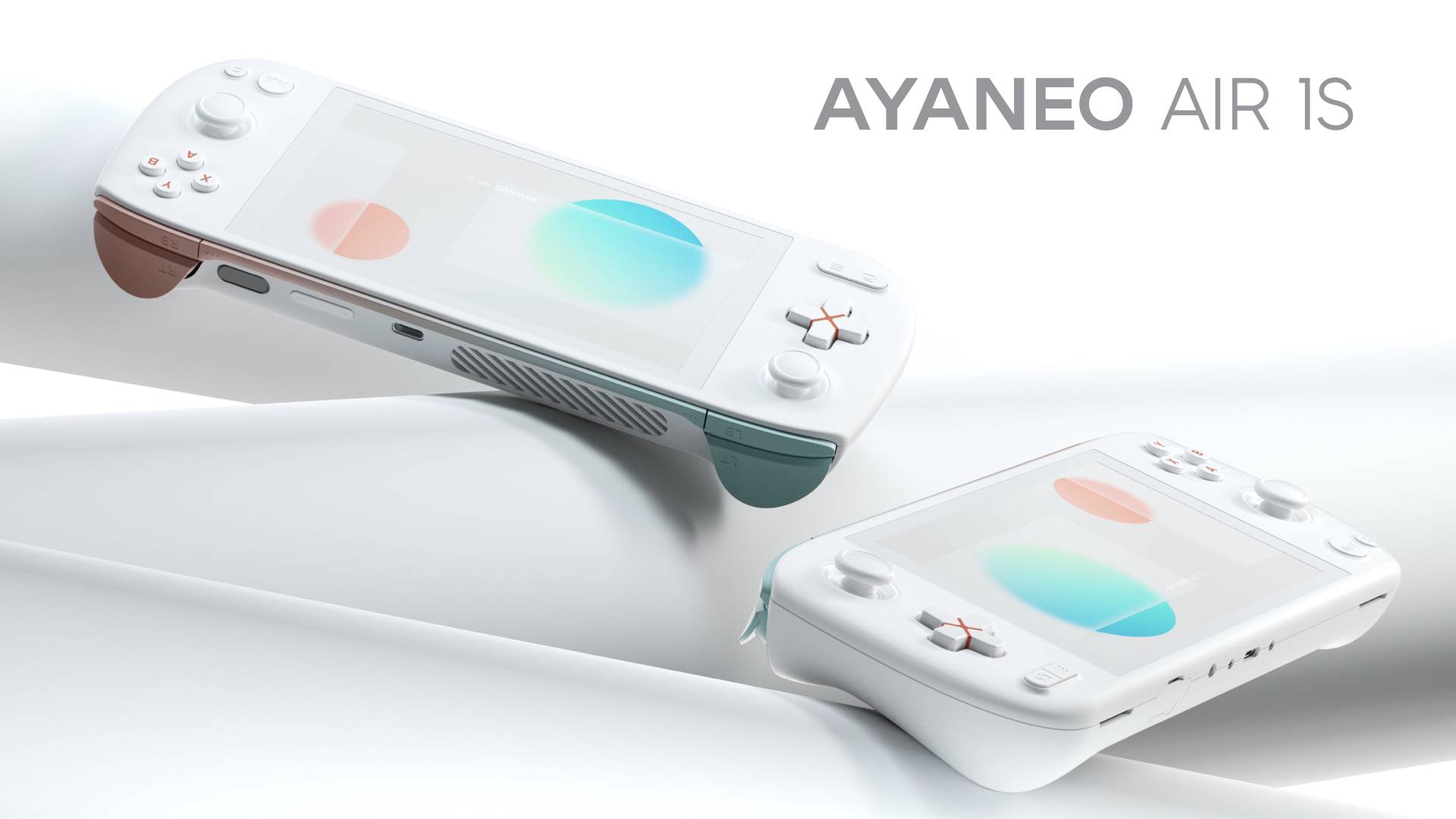 Thin & Light & Powerful AYANEO AIR 1S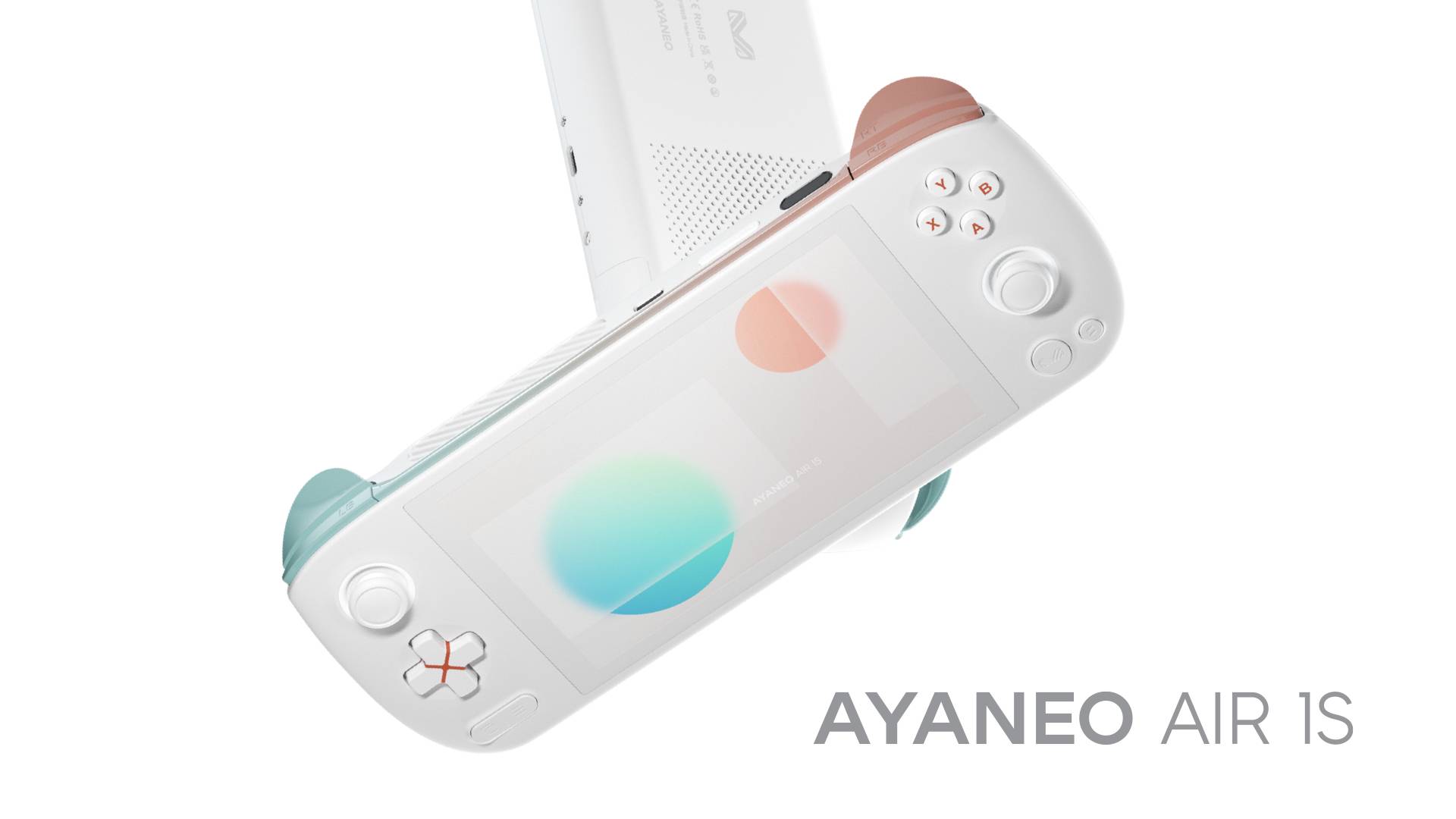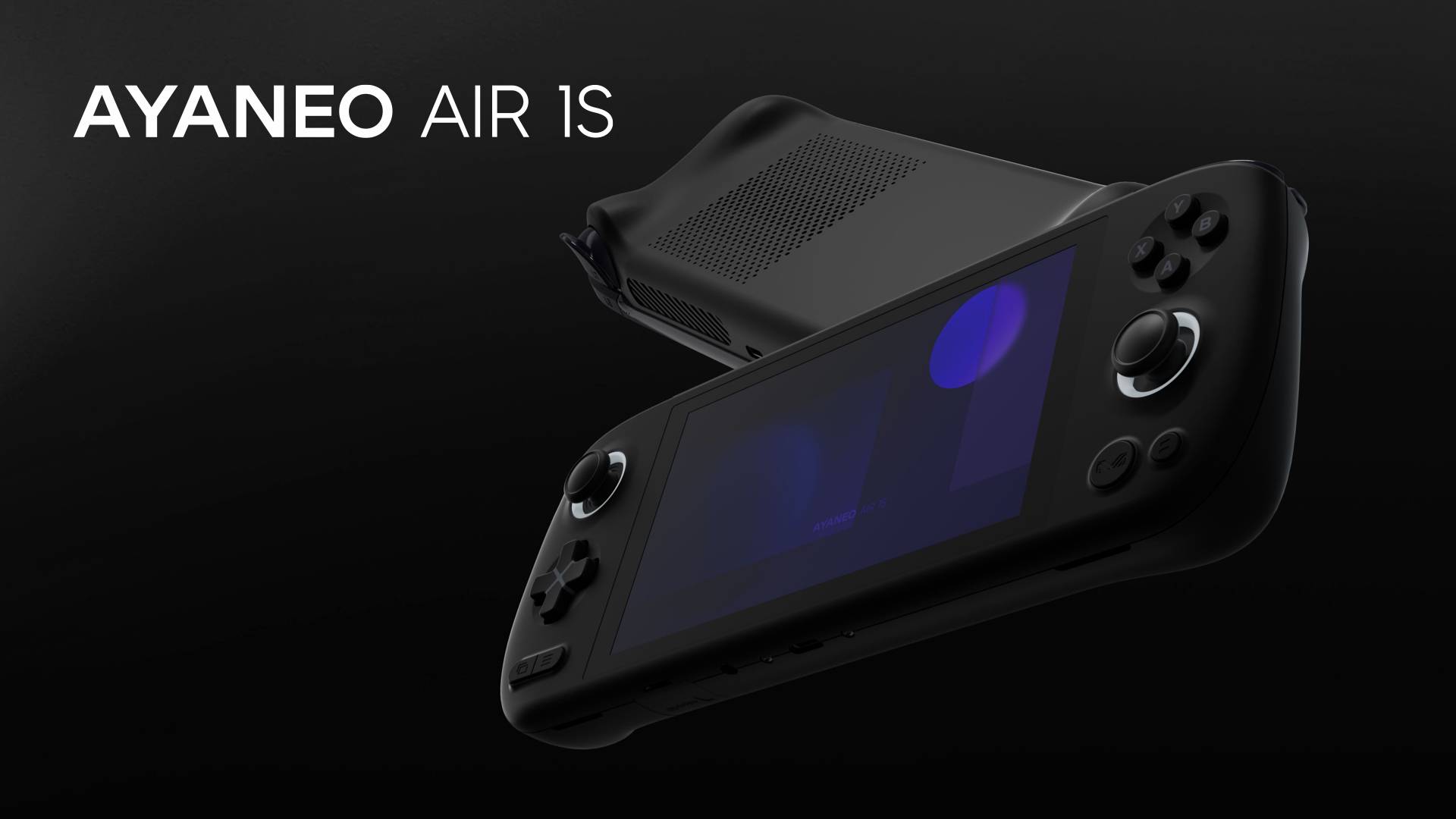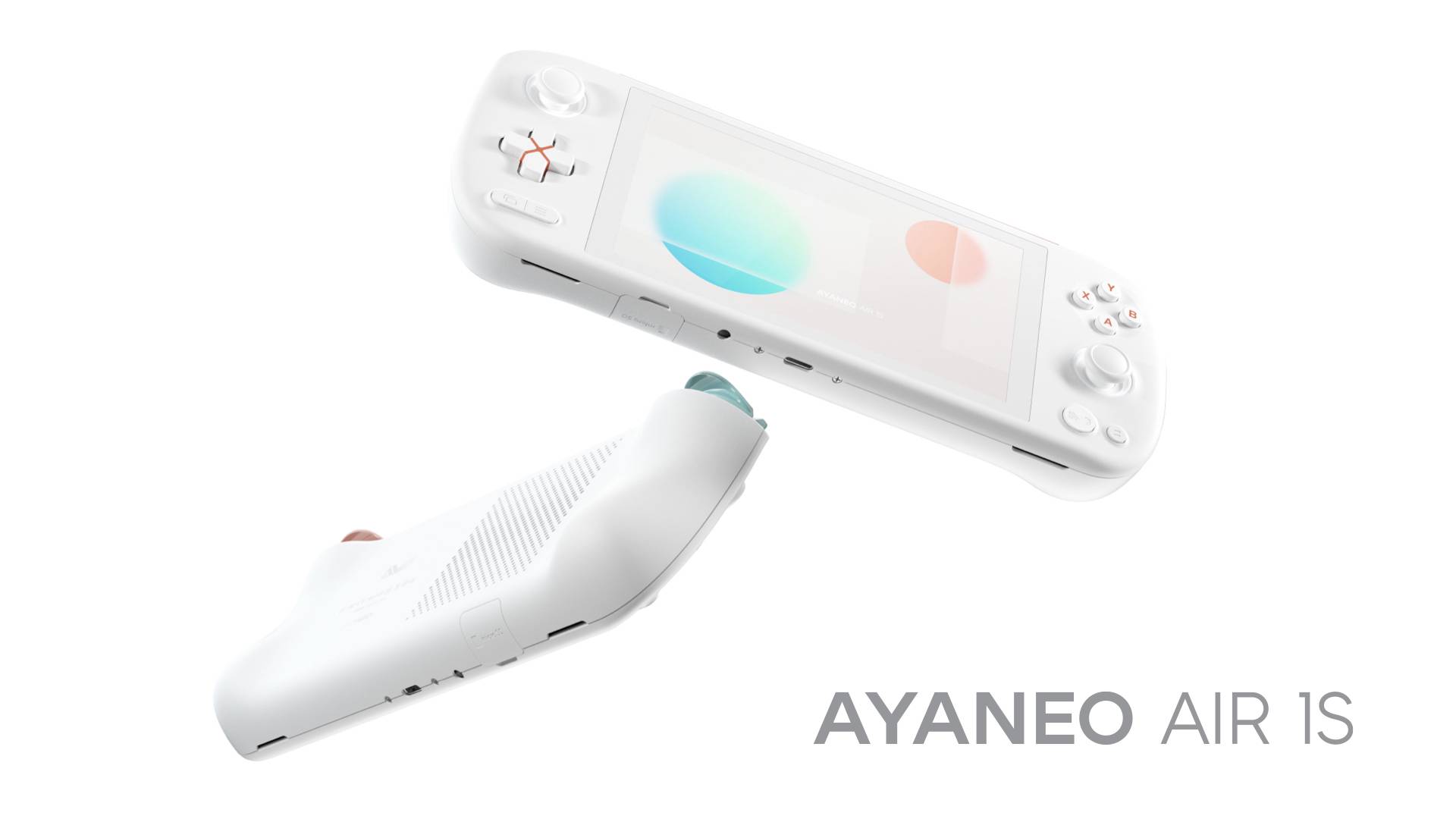 The live stream began with the much-anticipated product sharing that gamers had been waiting for. CEO Arthur started to share more information about AYANEO AIR 1S with gamers.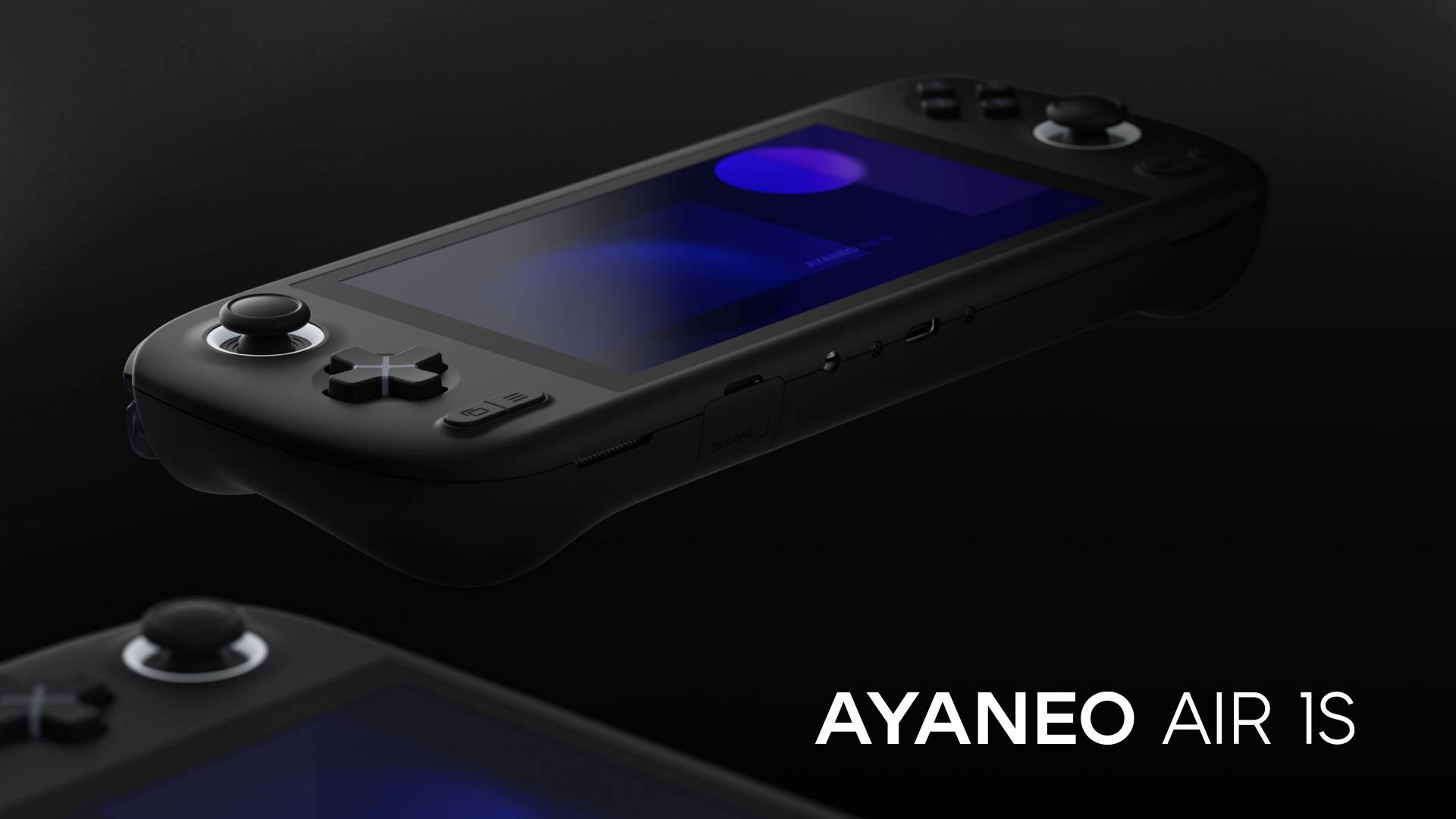 As a return to the essence of handheld gaming, AYANEO AIR 1S continues the many advantages of its predecessor, AIR. It features a visually stunning design with distinctive AYANEO characteristics, making it the first Windows handheld to offer an artistic visual experience. The device achieves a compact size through meticulous structural stacking design.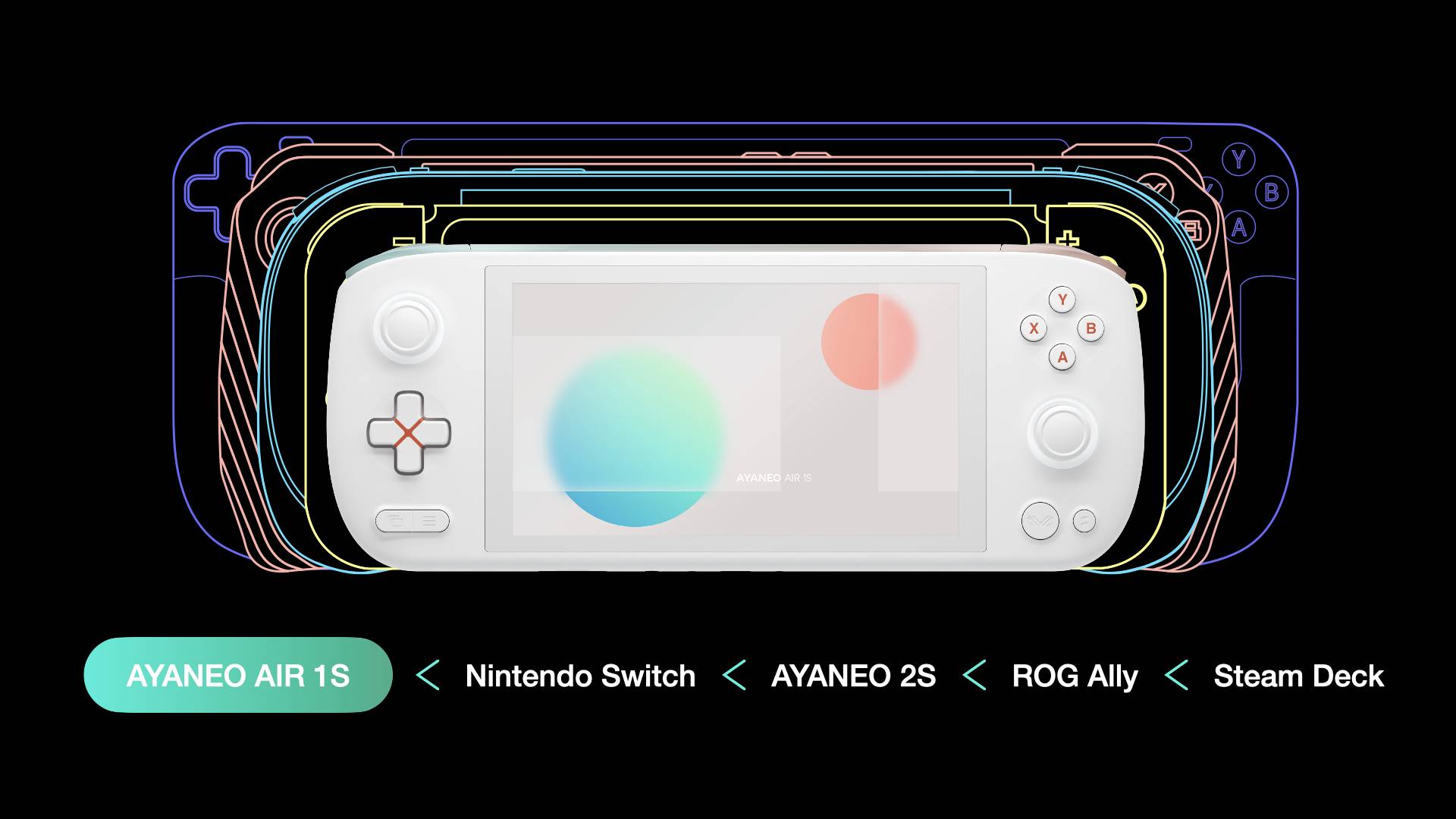 AYANEO AIR 1S light to 450g, thin to 21.6mm, compared to some of the current mainstream handhelds and competing products are more thin and light, making it the most thinness & lightness AMD 7840U handheld available.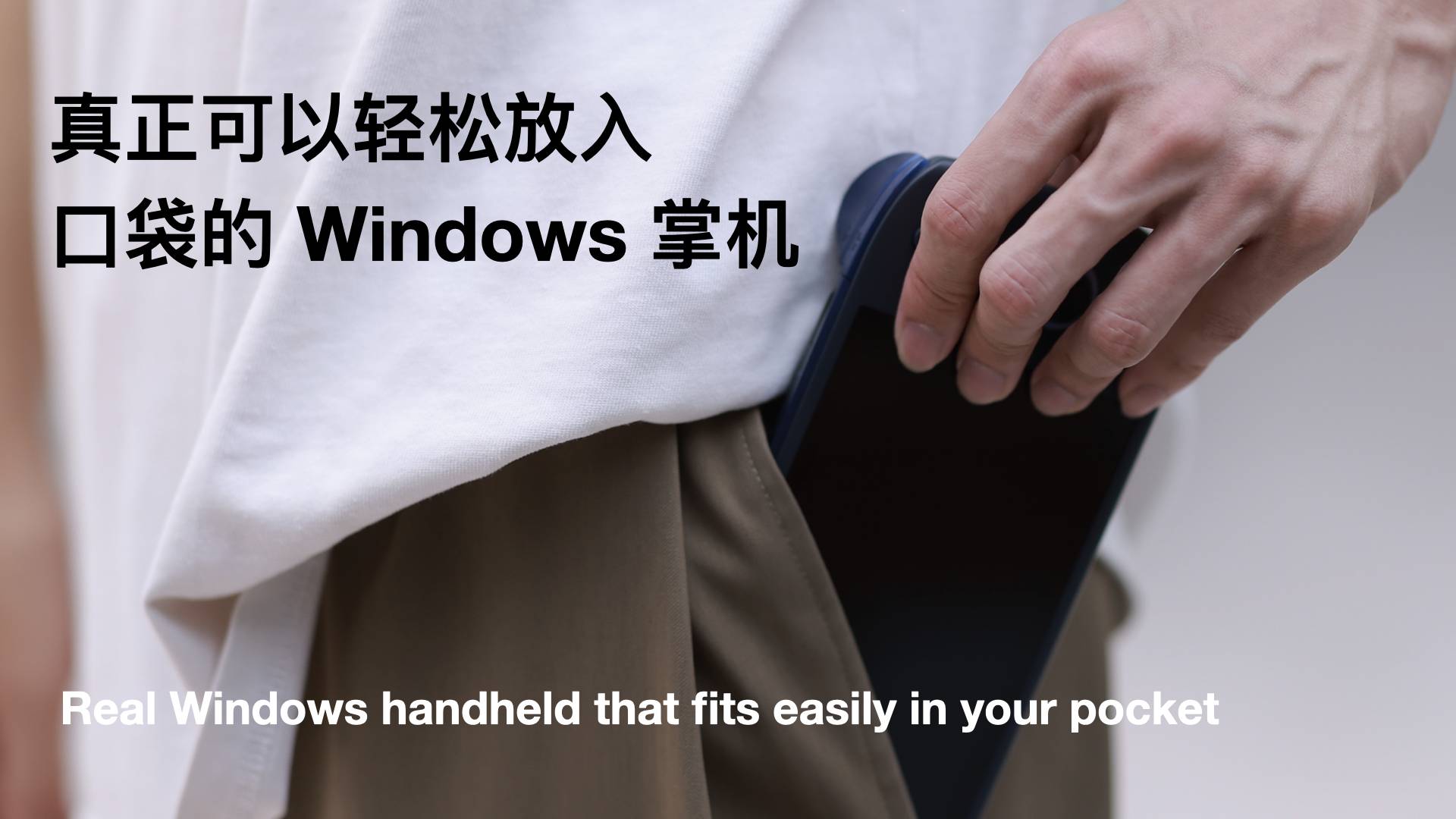 The thin & light design of AYANEO AIR 1S truly embodies the original concept of handheld, making it a true Windows handheld that can effortlessly fit into your pocket.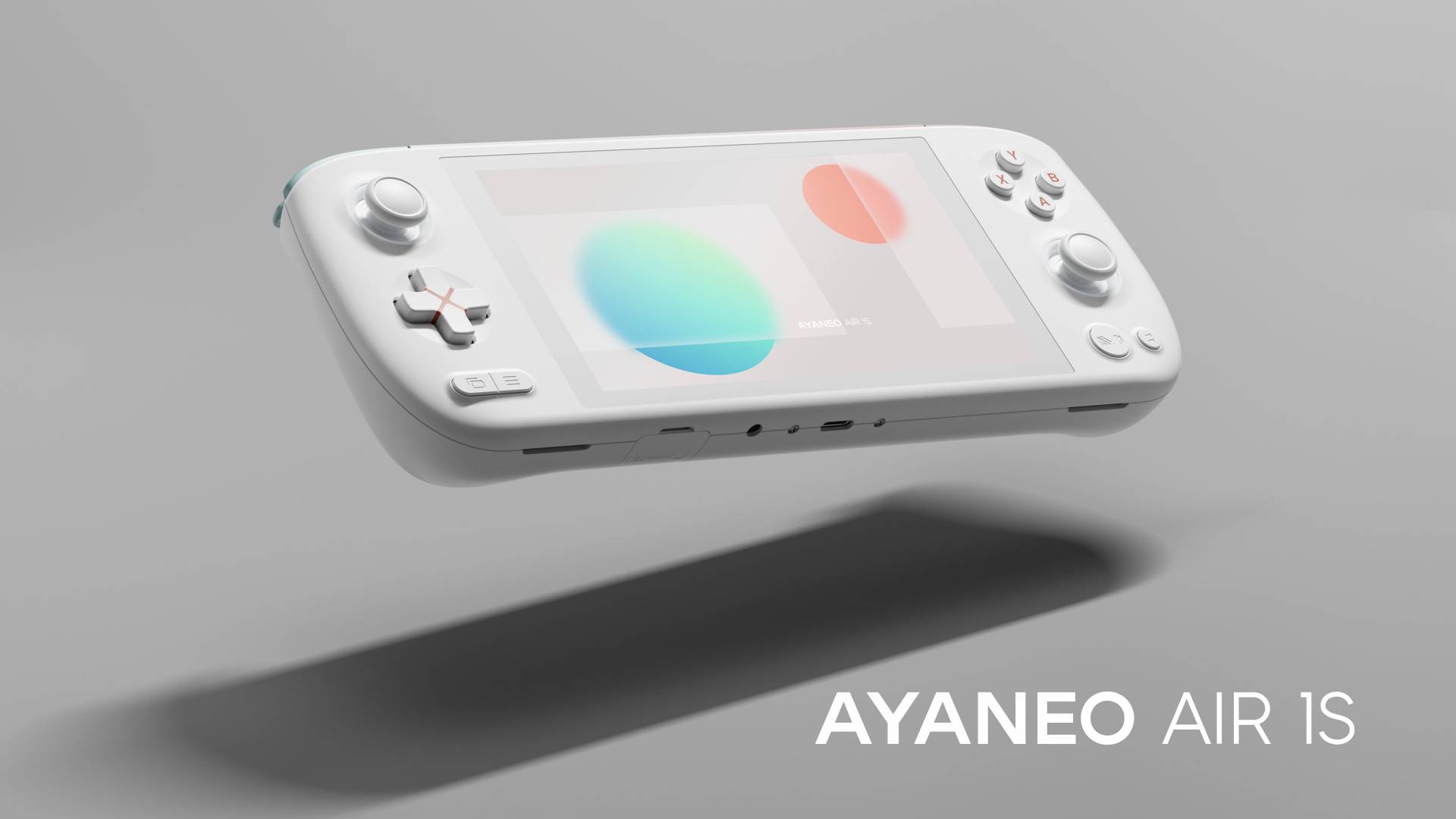 Not only thin & light, but also delivers powerful performance. AYANEO AIR 1S is equipped with the new AMD Ryzen™ 7 7840U flagship processor, providing robust power to its compact size. Compared to the previous generation's AMD 5000 series CPU, it leaps two generations in terms of process technology and features a refreshed architecture for both the CPU and GPU, resulting in a significant performance boost and effortless handling of AAA games.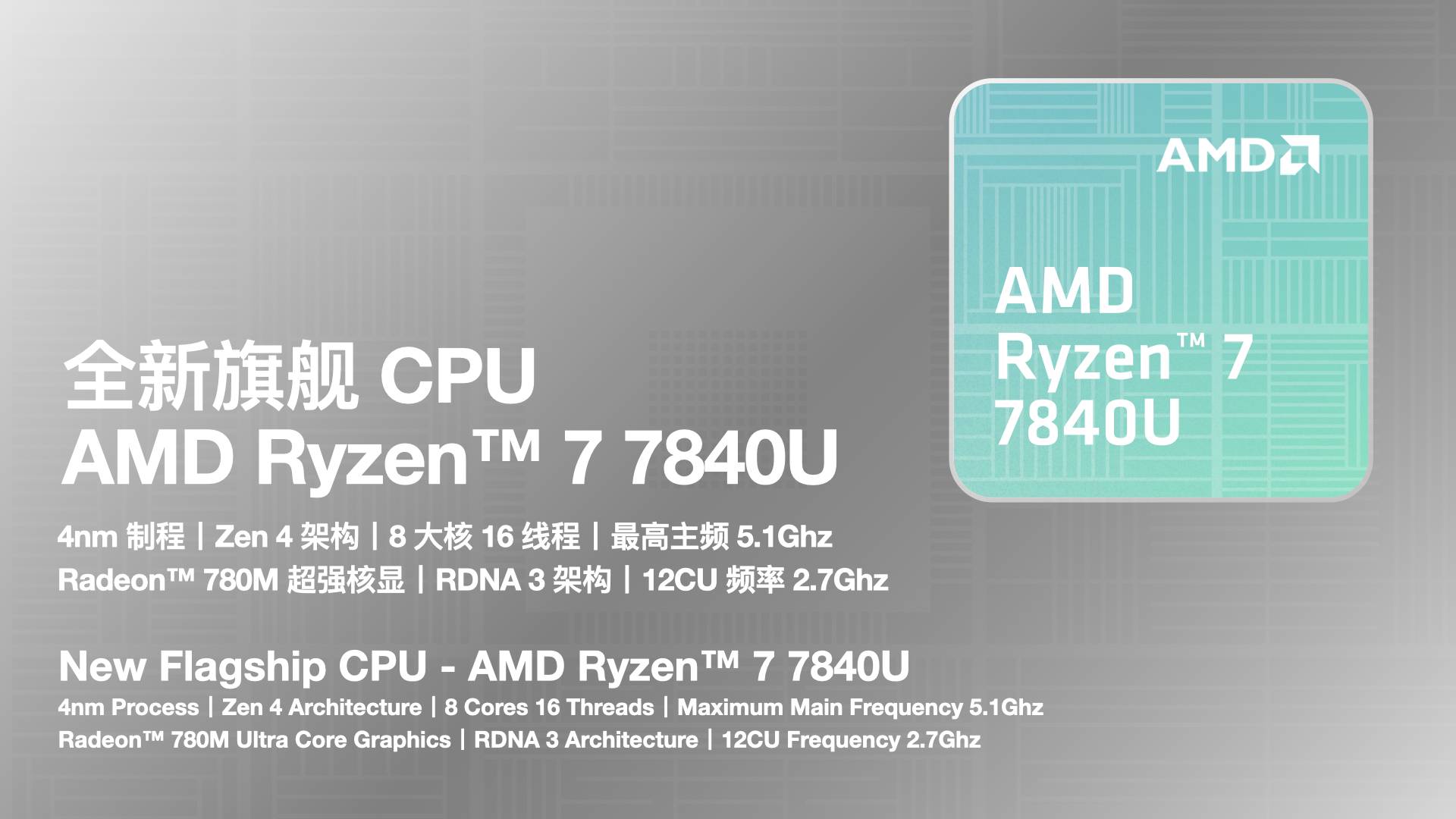 Summary of the performance comparison between AMD Ryzen™ 7 7840U and 6800U:
Compared to the 6800U, the 7840U offers a 20% performance improvement under high power consumption and up to 40% performance improvement under low power consumption.
With proper optimization, the performance of the 7840U at 15W is equivalent to the performance of the 6800U at 20W, and the performance at 20W is equivalent to the performance of the 6800U at 28W.
The 7840U generates less heat, delivers better performance, and offers improved energy efficiency compared to the 6800U.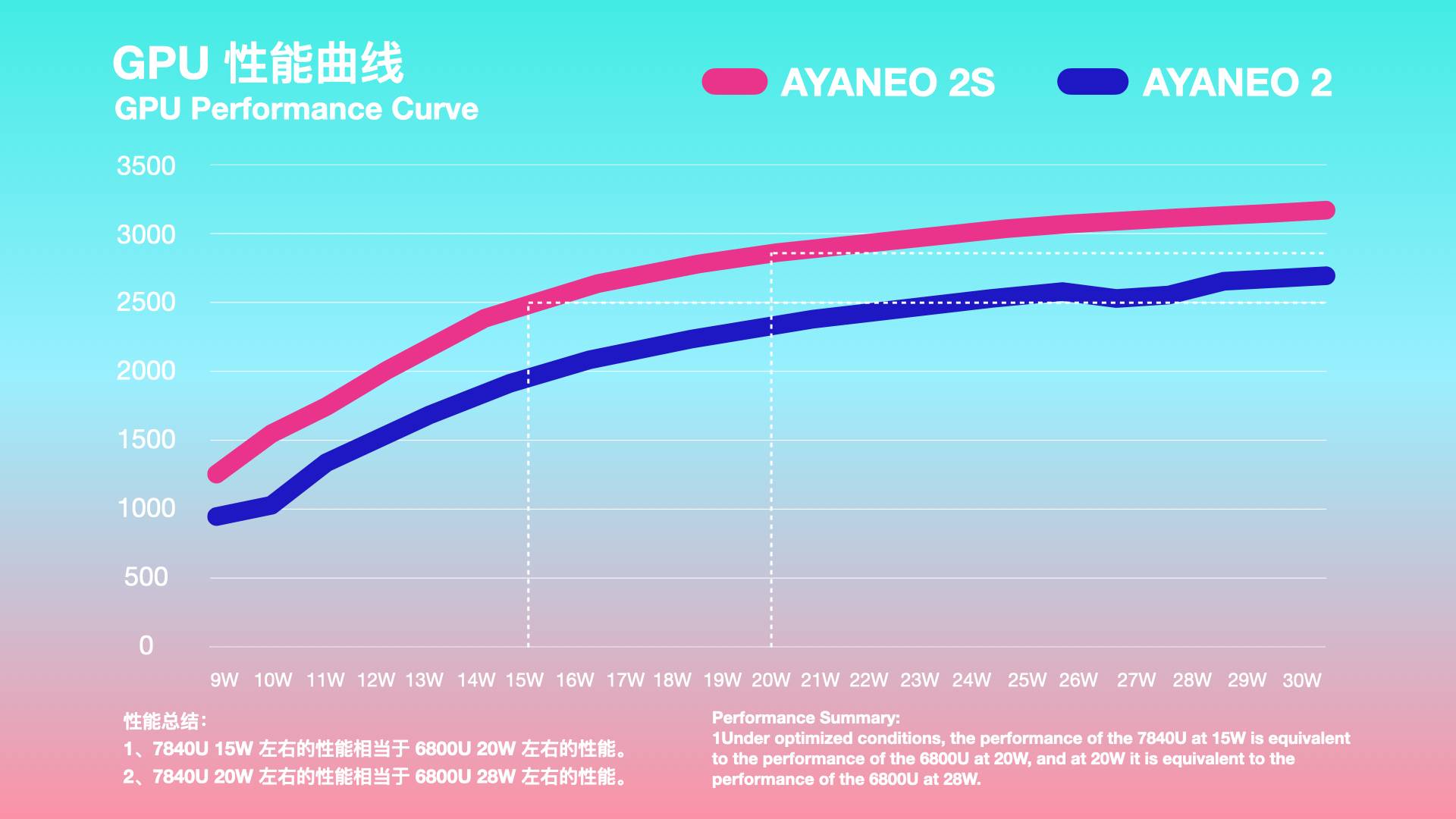 The AMD Ryzen™ 7 7840U not only offers exceptional performance but also remarkable energy efficiency, making it the most powerful flagship CPU for thin & light handheld devices to date. With its capabilities, AYANEO pushes the boundaries of performance and compact design, breaking away from the conventional perception of lightweight handheld consoles.
AYANEO AIR 1S achieves maximum performance output with its thin & light design. In battery-powered mode, the TDP limit of AIR 1S is set at 20W. However, when plugged into a power source, the TDP limit can be further increased to 25W. This exceptional ability to unleash powerful performance in a compact Windows handheld device is unprecedented.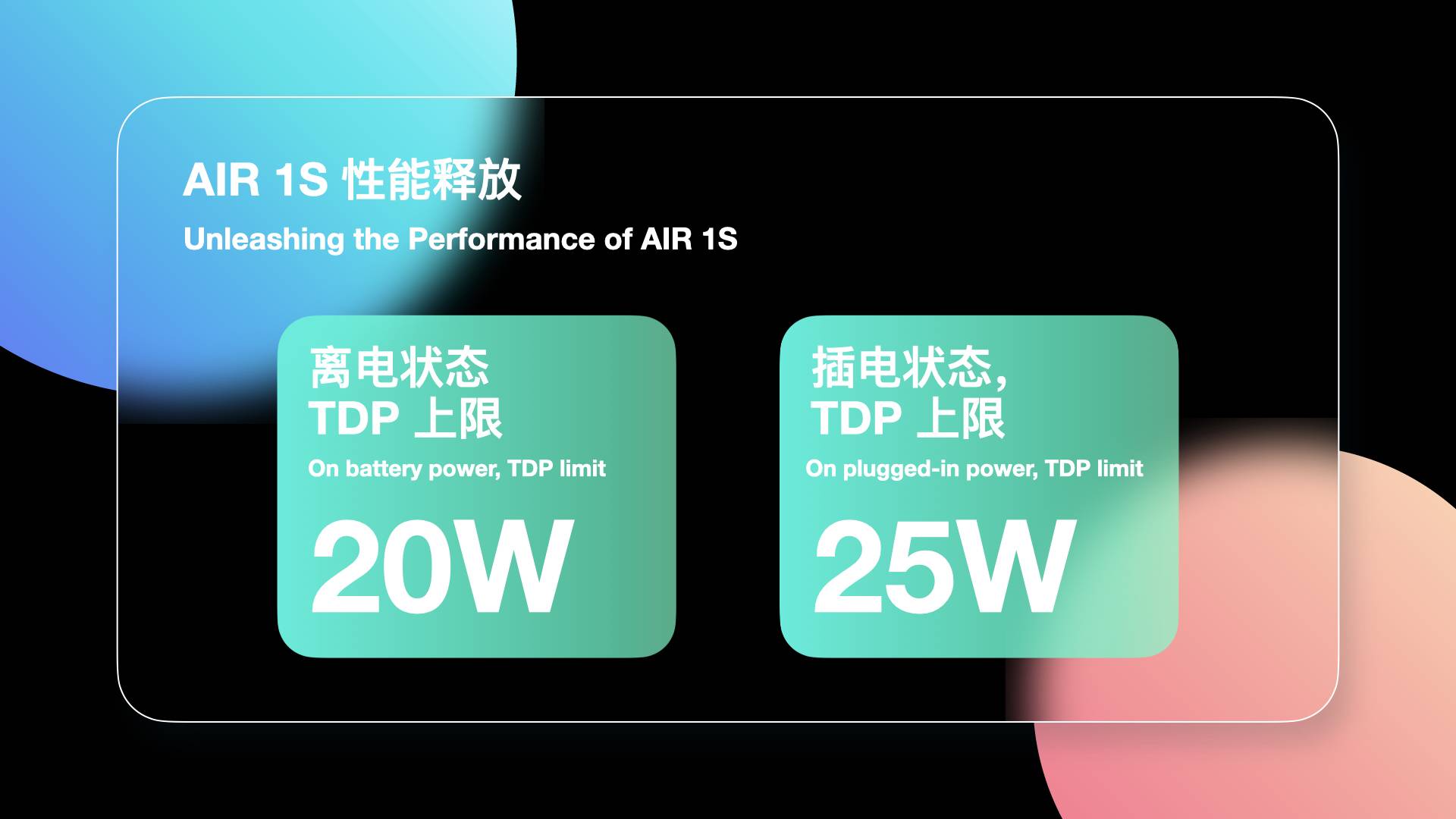 AYANEO AIR 1S boasts powerful and efficient heat dissipation, while maintaining thin & light design. The impressive performance output is made possible by the robust heat dissipation module specifically designed for thin & light handheld devices. CEO Arthur demonstrated the temperature performance of AYANEO AIR 1S during single stress FPU tests ranging from 5W to 25W at indoor temperature of 25°C, as well as the temperature performance during gaming tests ranging from 15W to 25W.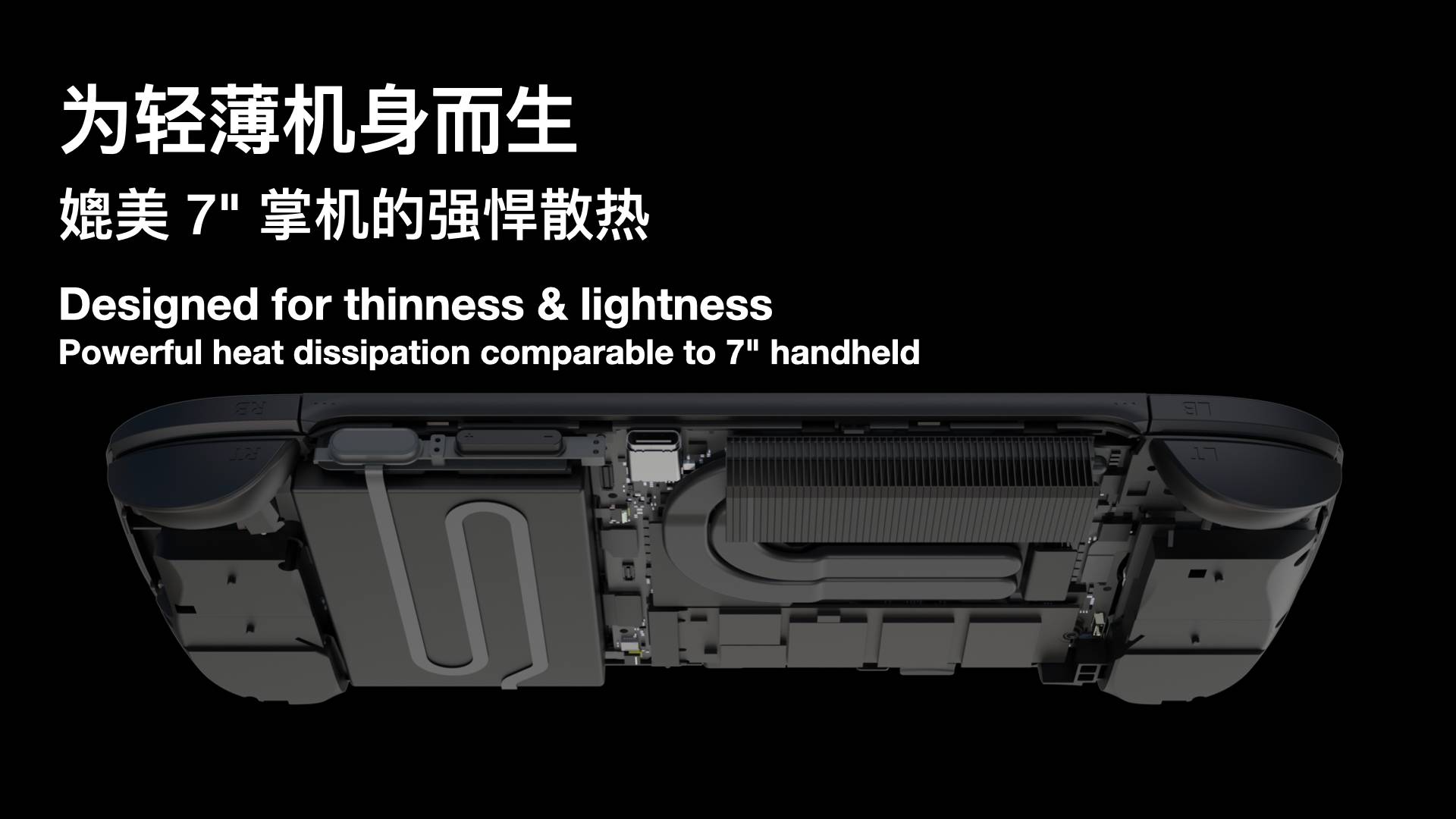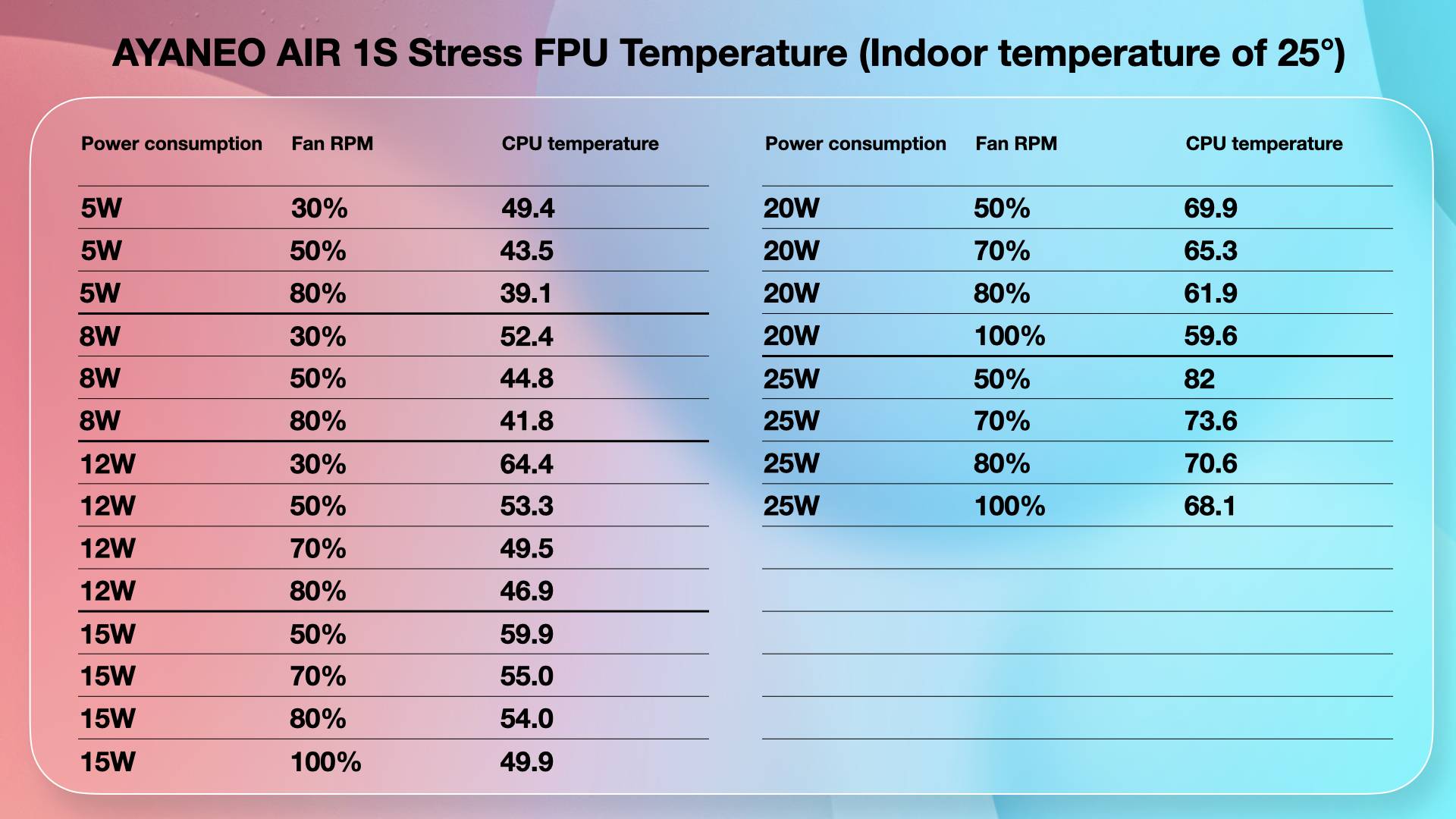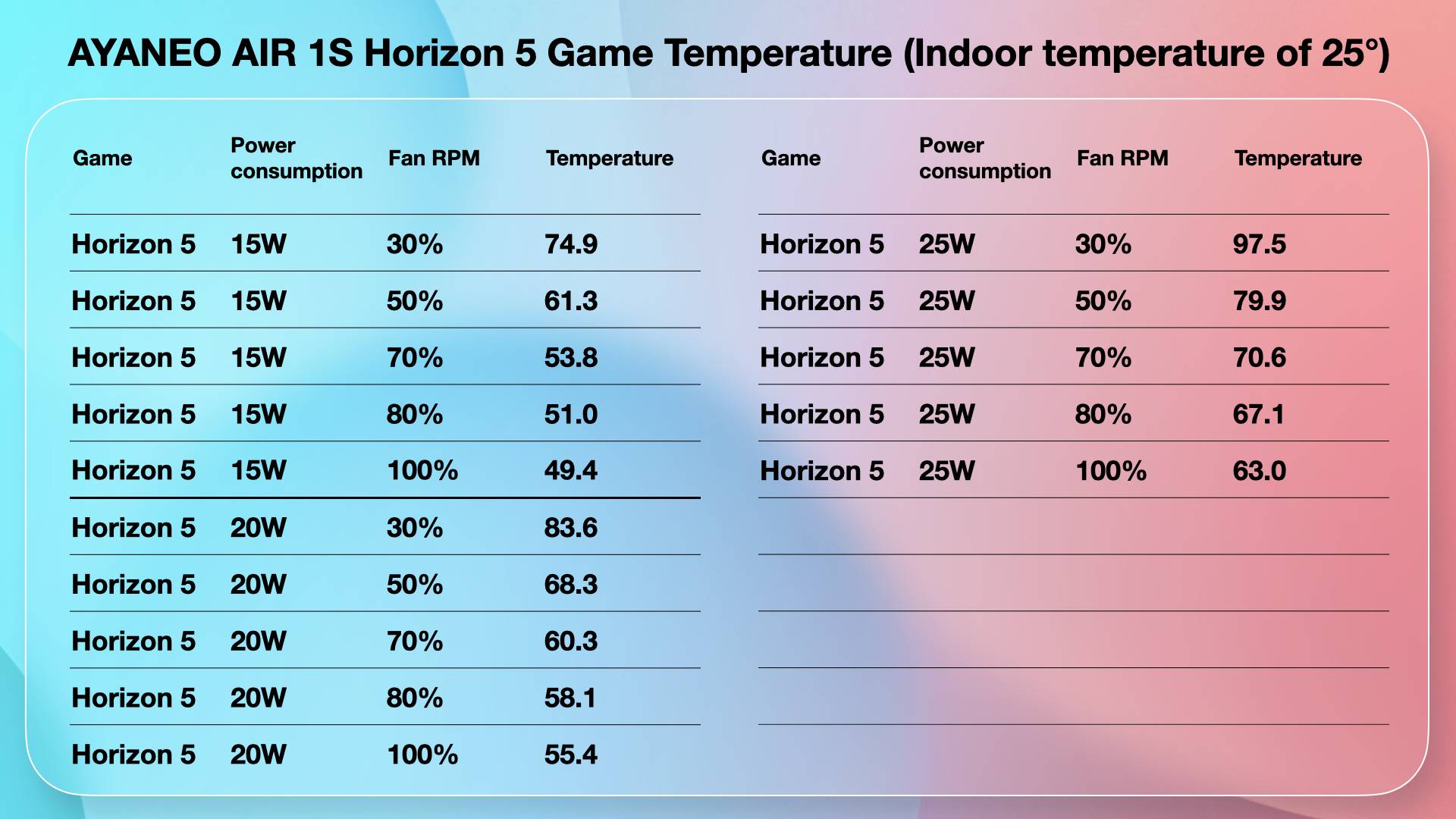 The test data mentioned above indicates that with the support of the newly customized heat dissipation system, the compact size of AYANEO AIR 1S possesses exceptional heat dissipation capabilities comparable to that of 7" handheld consoles. With such powerful performance and impressive heat dissipation performance, AYANEO AIR 1S marks the realization of AAA game freedom in the realm of thin handheld gaming devices.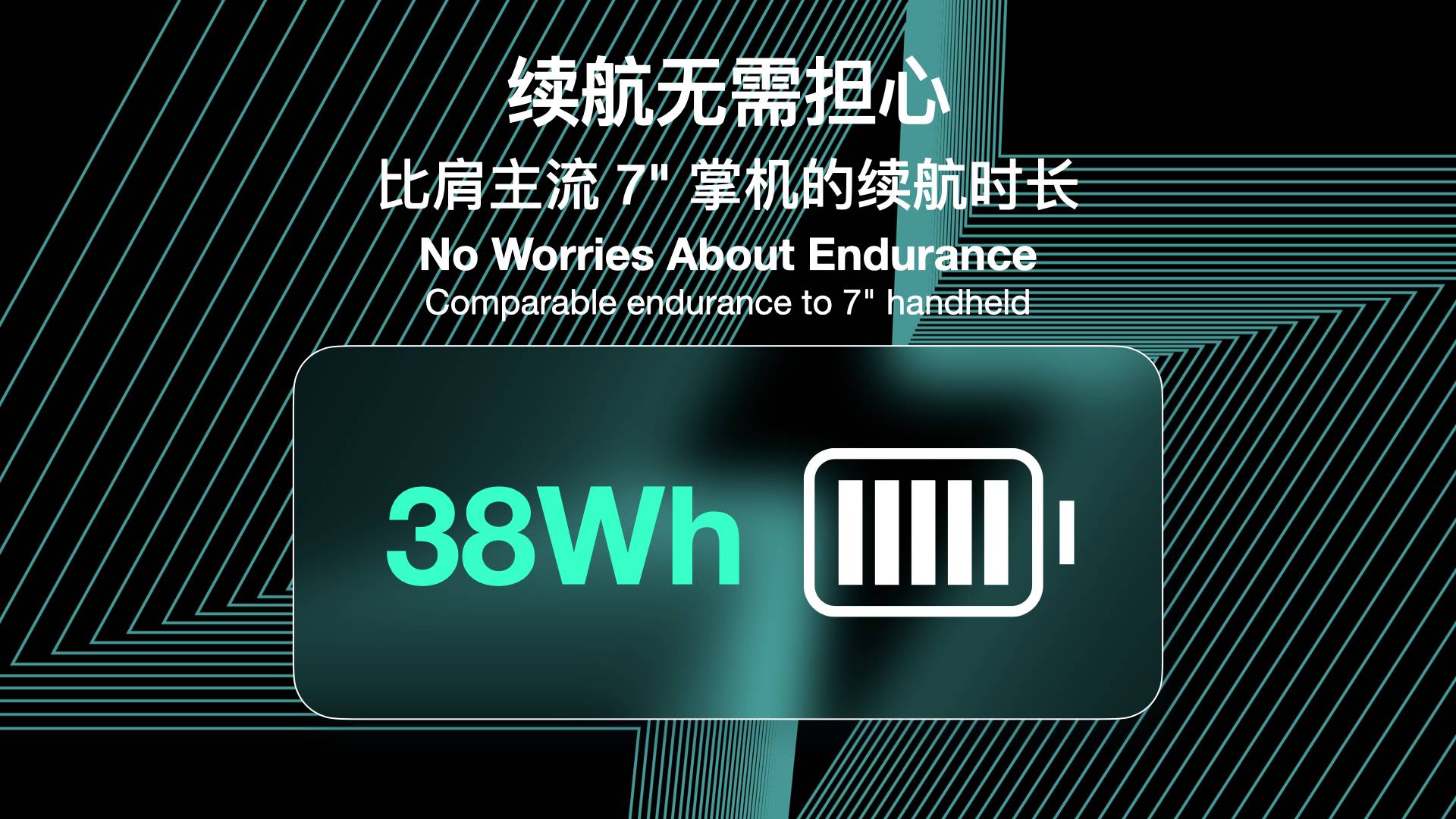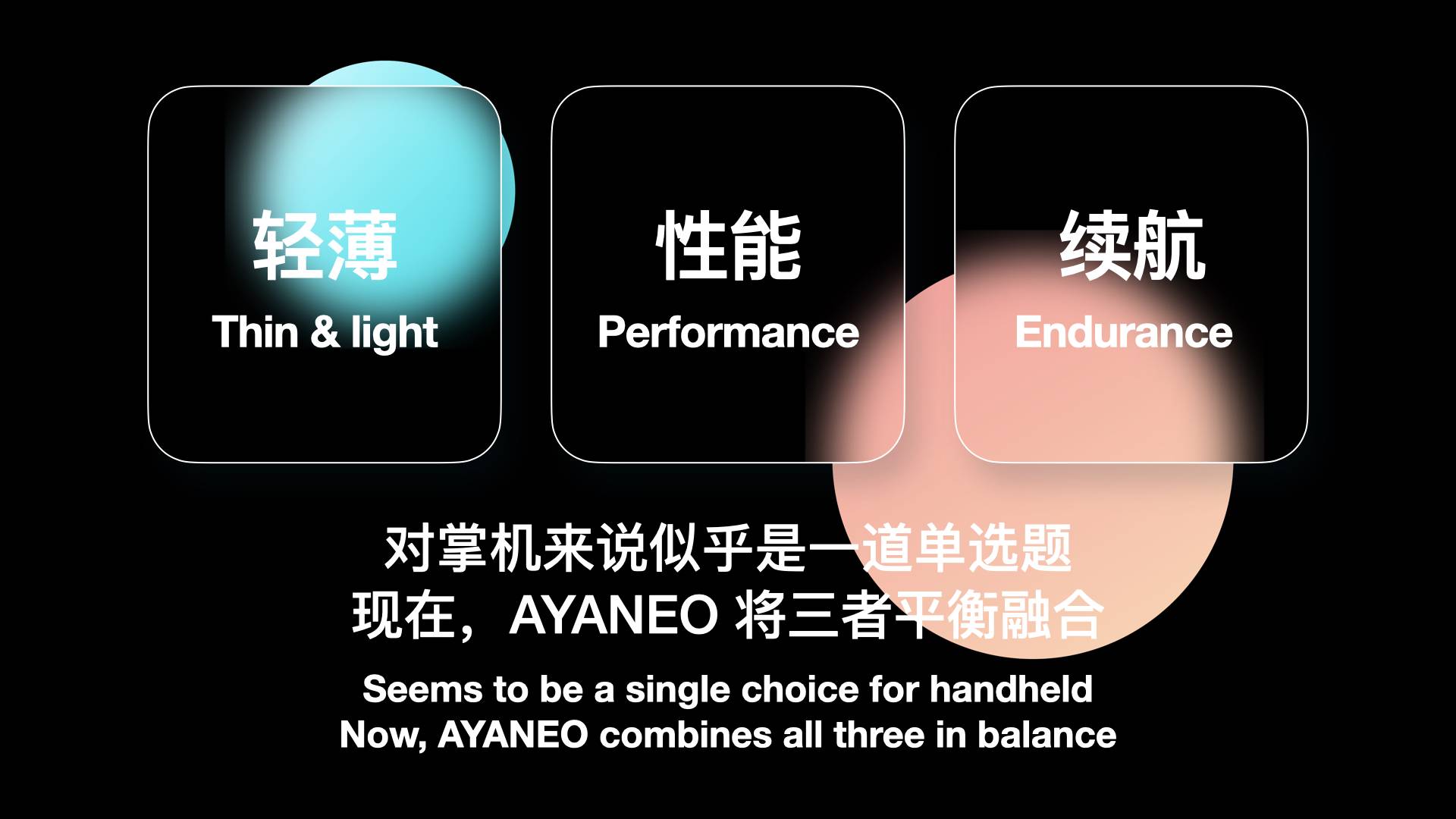 For a long time, the trade-off between portability, performance, and battery life seemed like a single-choice question for handheld gaming devices. However, AYANEO is here to rewrite history. AYANEO AIR 1S is equipped with a 38Wh (10050mAh) battery, offering comparable battery life to 7" handheld consoles.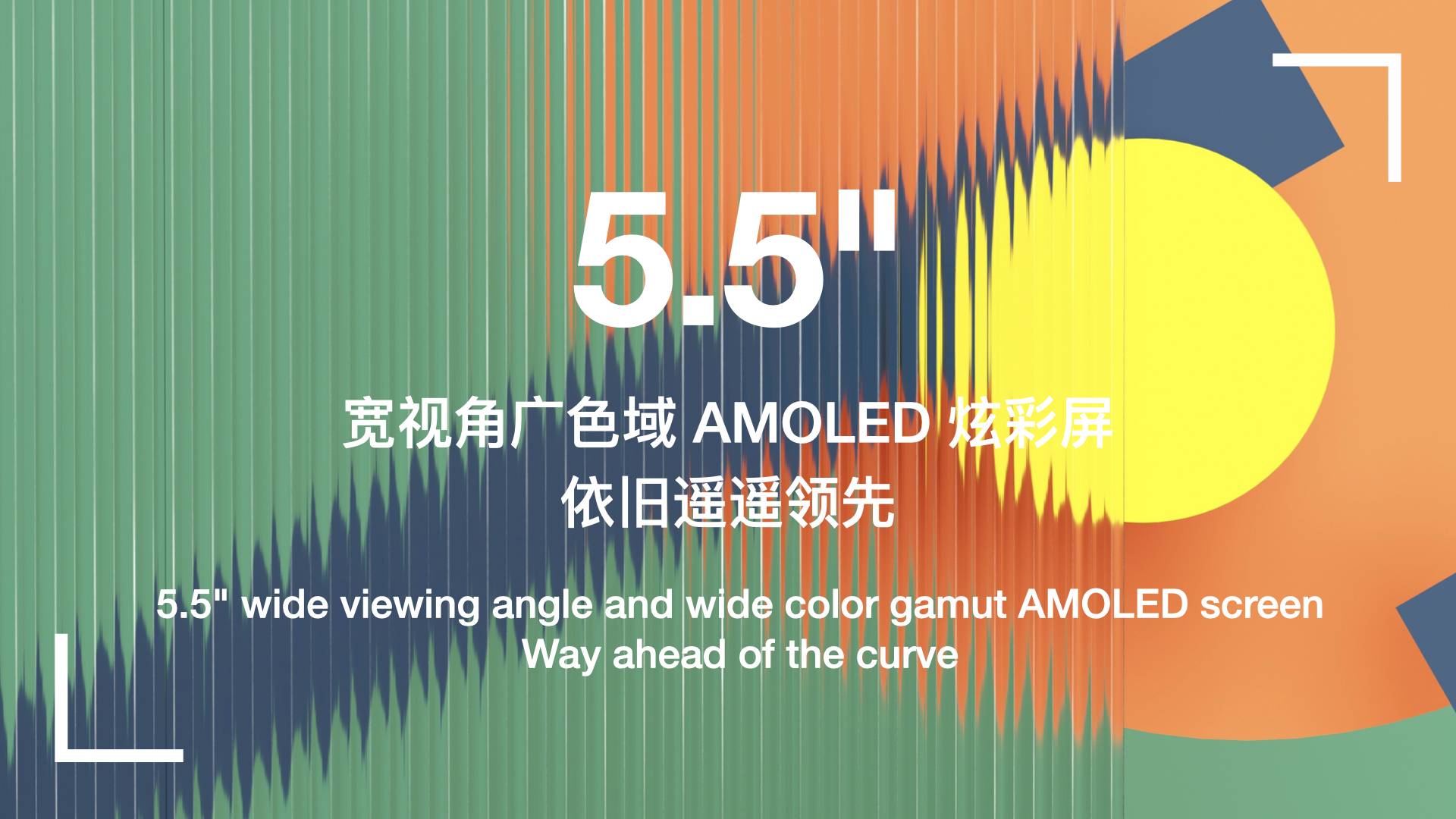 AYANEO AIR generation is the world's first Windows handheld with AMOELD screen, AIR 1S continue to use the same high quality AMOLED screen, still a unique class of Windows handheld industry.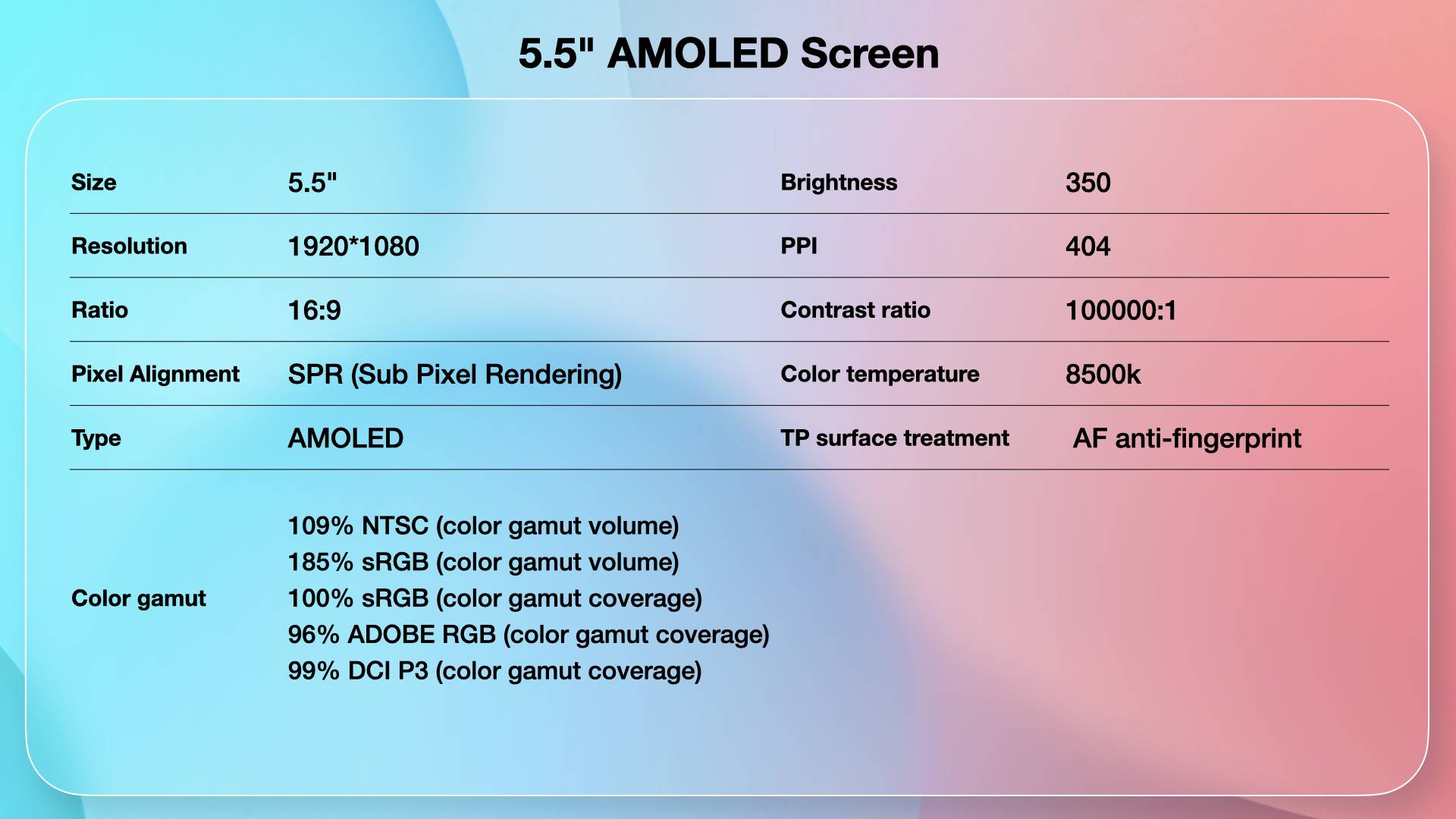 AYANEO AIR 1S features 5.5" 1080P wide-angle and wide color gamut AMOLED screen. Through rigorous testing, it has demonstrated outstanding color performance across various color standards. It can be considered as the Windows handheld gaming device with the most exceptional screen color representation. Players will enjoy vibrant and visually stunning game graphics on this device.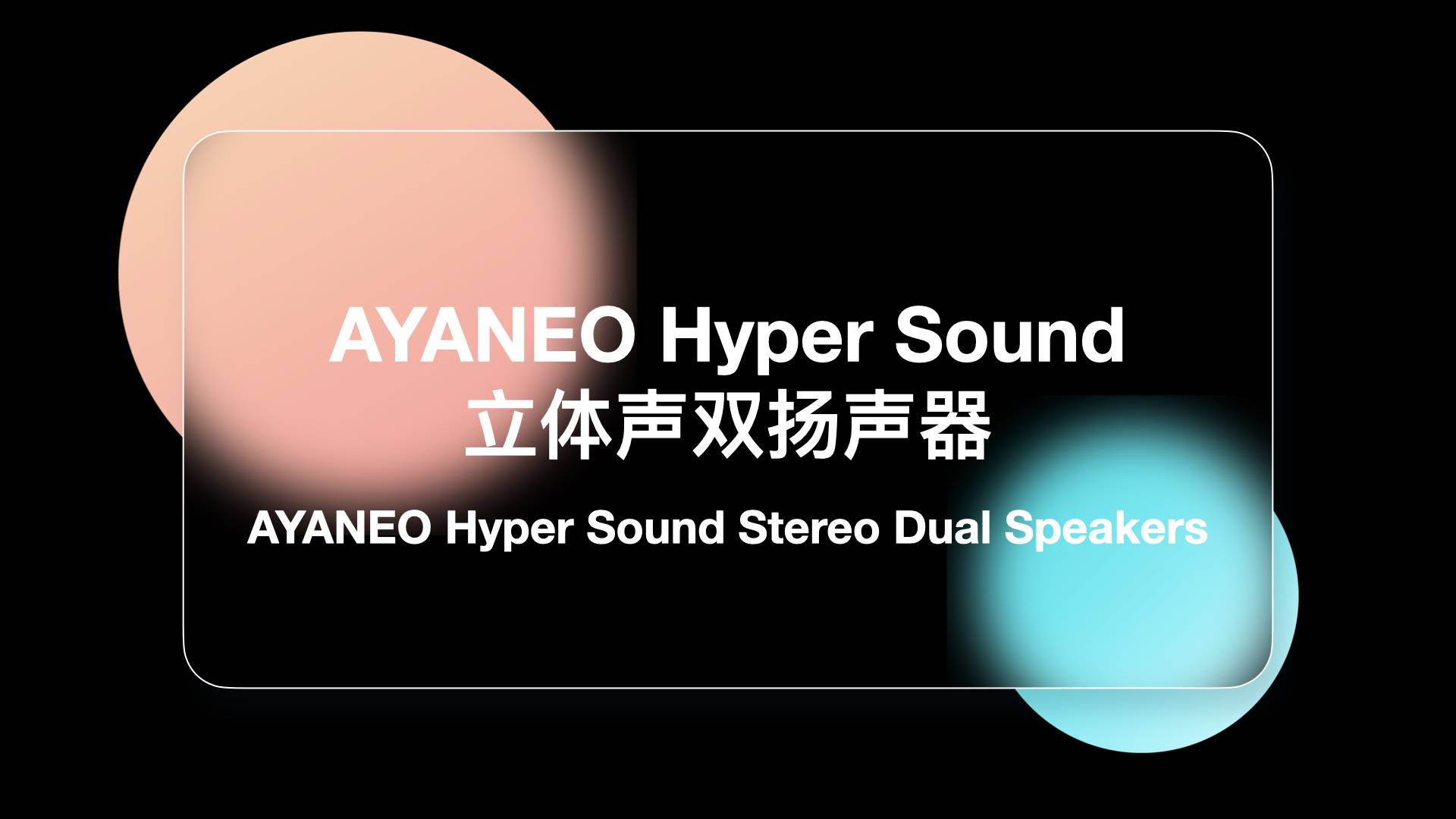 AYANEO AIR 1S goes beyond stunning visual experience with its custom sound solution. It features a high-power dual-channel chamber and AYANEO's intelligent amplifier technology, creating the AYANEO Hyper Sound audio system. Compared to its predecessor, there is a significant improvement, delivering immersive sound effects that will captivate the gamers.
In terms of controls, AYANEO AIR 1S still boasts the acclaimed Master multifunctional gamepad. It also features hall sensing joystick + hall trigger, which are drift-free, highly precise, durable, and long stroke. This ensures precise and responsive controls, allowing gamers to dominate games with ease.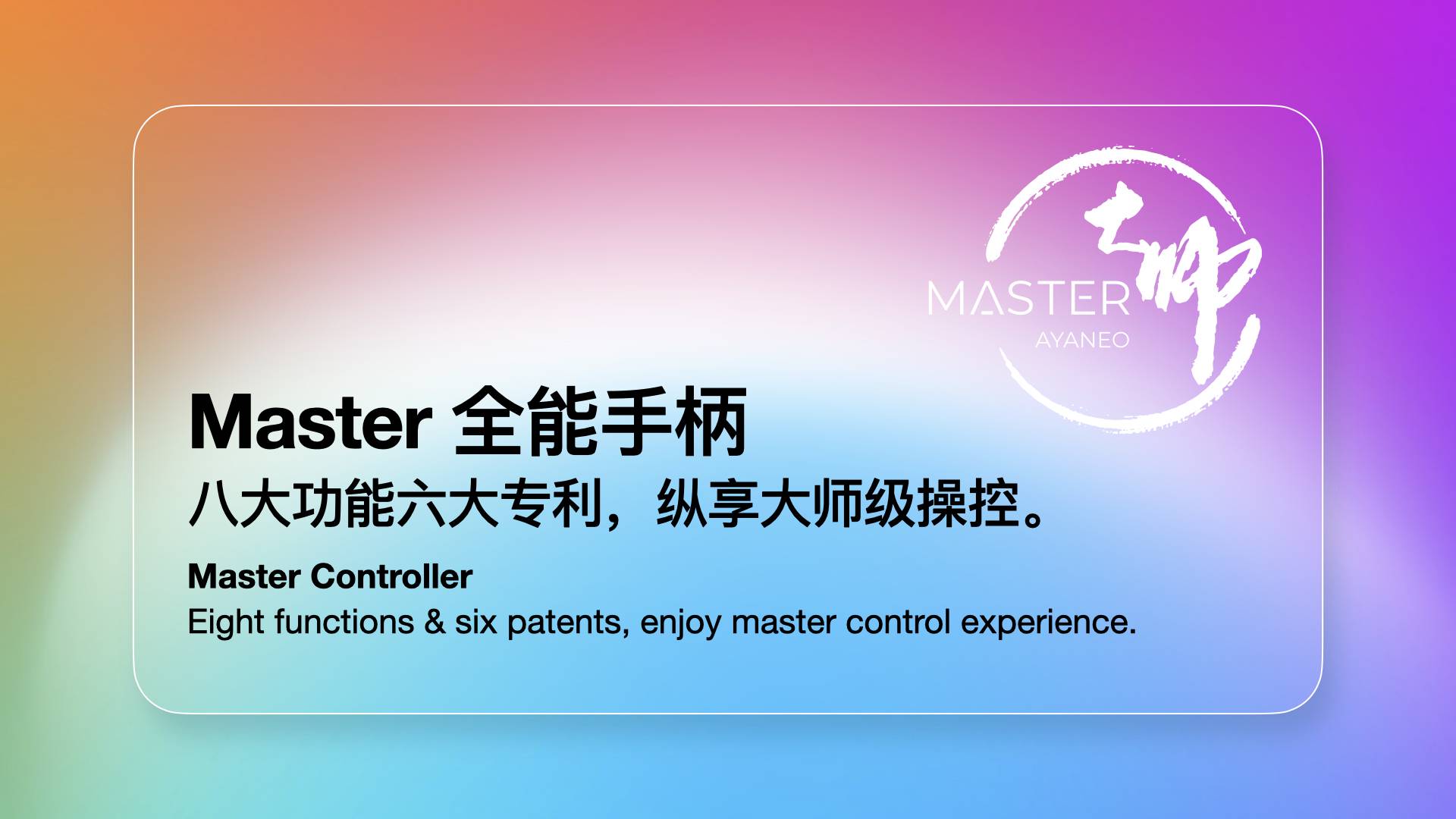 AYANEO AIR 1S does not compromise on expandability despite its compact size. It still offers a comprehensive range of ports and interfaces. It is equipped with 2 full-featured USB4 Type-C ports, 1 high-speed TF card slot, a 3.5mm headphone jack, and an M2.2280 PCIe SSD. Its expandability is on par with, or even surpasses, some larger mainstream 7" handheld devices. With lower expansion costs and more convenient expandability, it meets the needs of players who enjoy customization and versatility.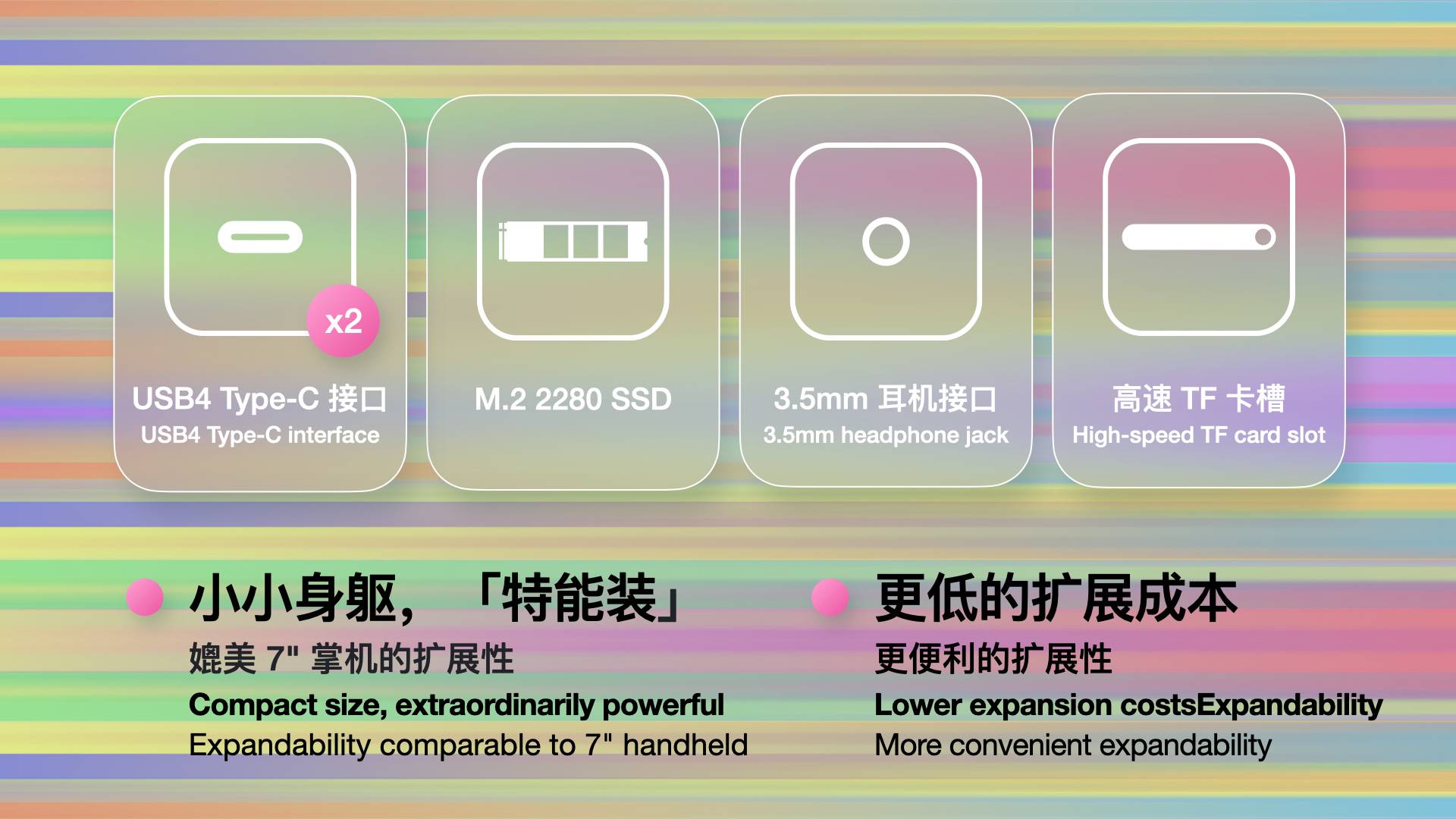 AYANEO AIR 1S will be the first AYANEO handheld device to come pre-installed with AYASpace 2. As a pioneer in Windows game management software, AYASpace 2 undergoes a comprehensive evolution with upgraded visual and interactive experiences. The "Quick Tool" 2.0 has been redesigned, introducing the innovative "Performance Scenario" mode. Players will enjoy an enhanced experience with AYASpace 2, which continues to lead as the world's top handheld management software.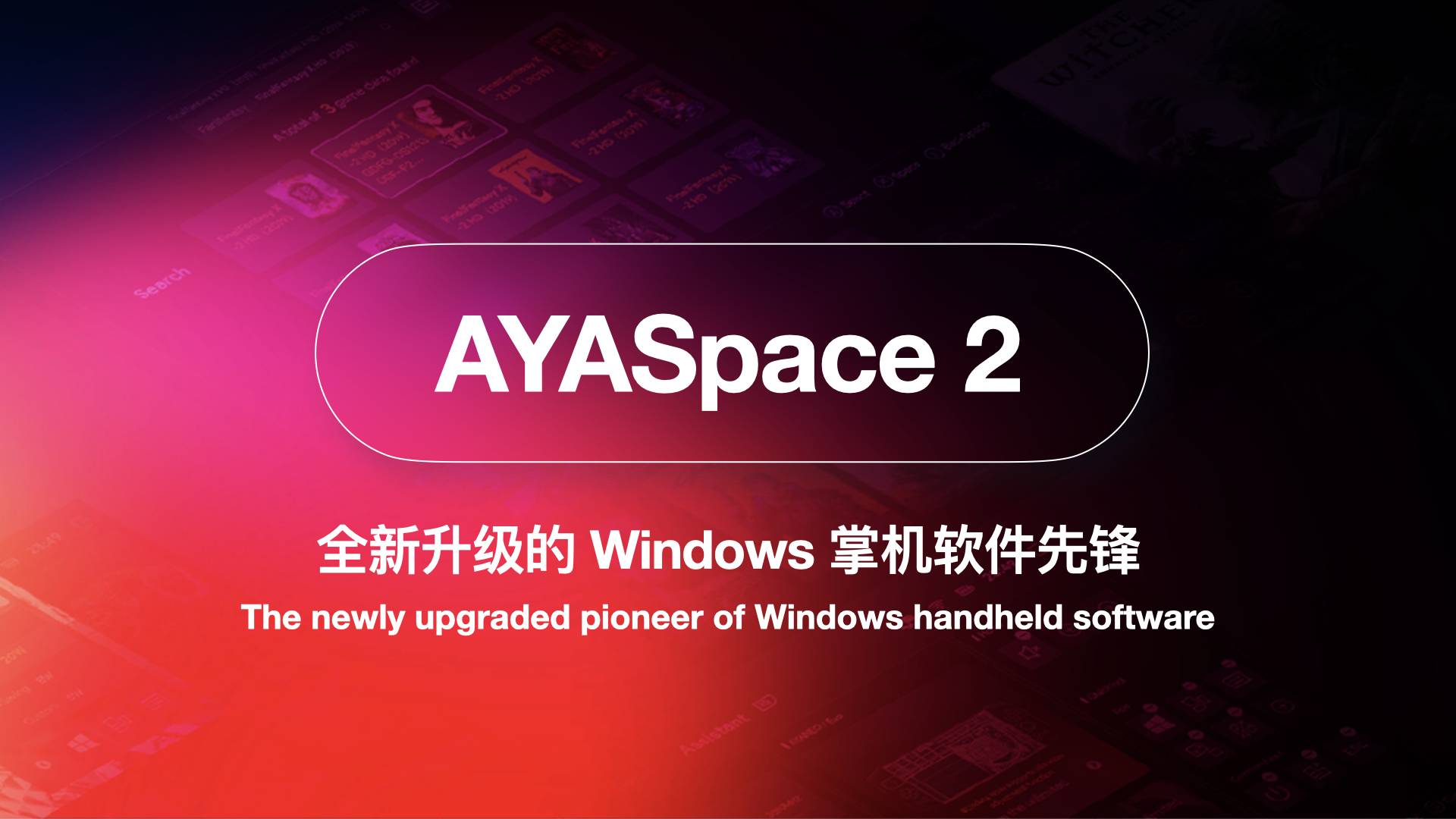 AYASpace 2 is currently in the internal testing phase and is expected to open for public beta testing in July.
AYANEO AIR 1S Highlights and Specification
With its sleek design and top-notch performance, AYANEO AIR 1S has a one-of-a-kind market positioning, making it the best gift for gamers who pursue the ultimate handheld gaming experience.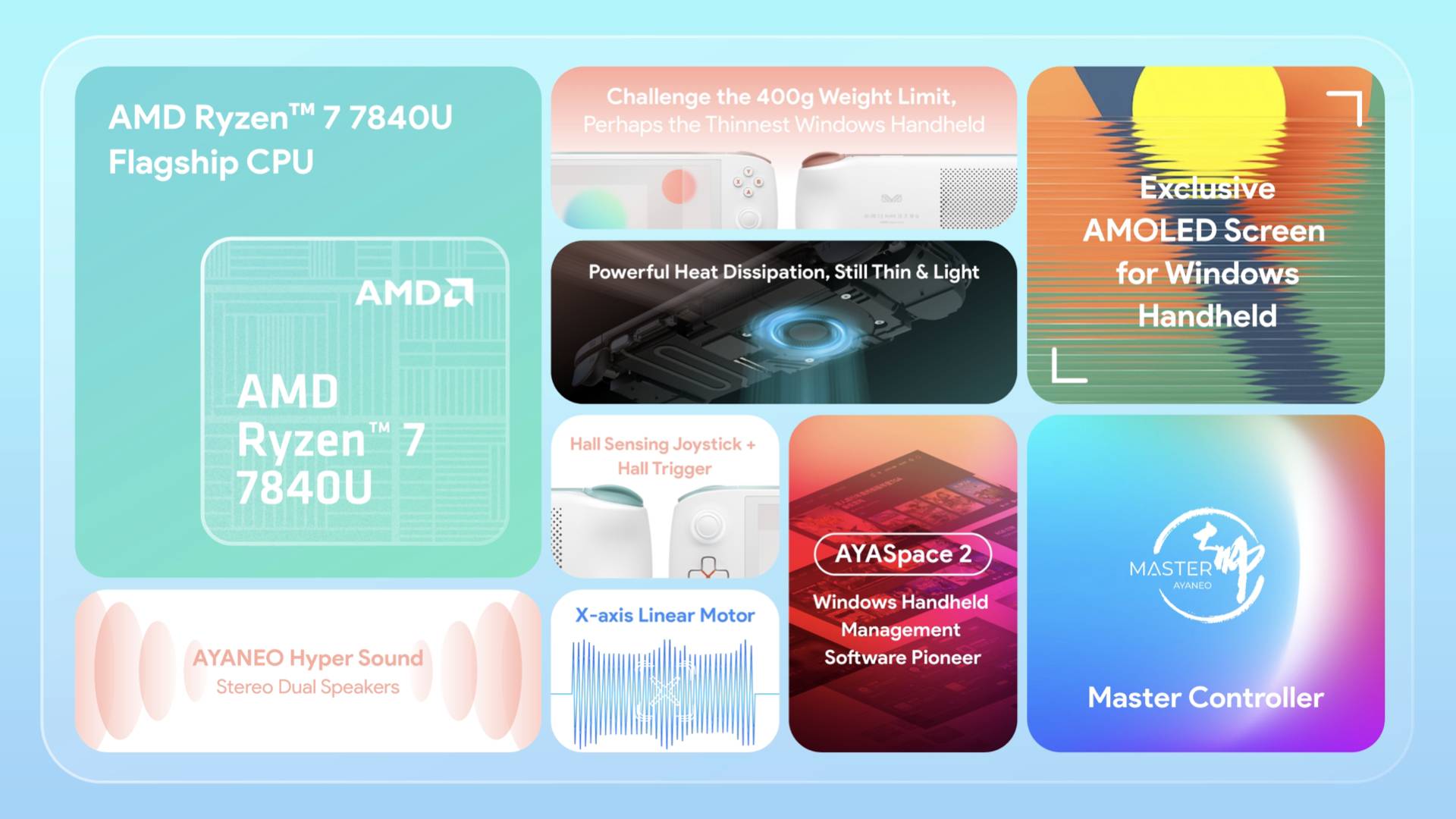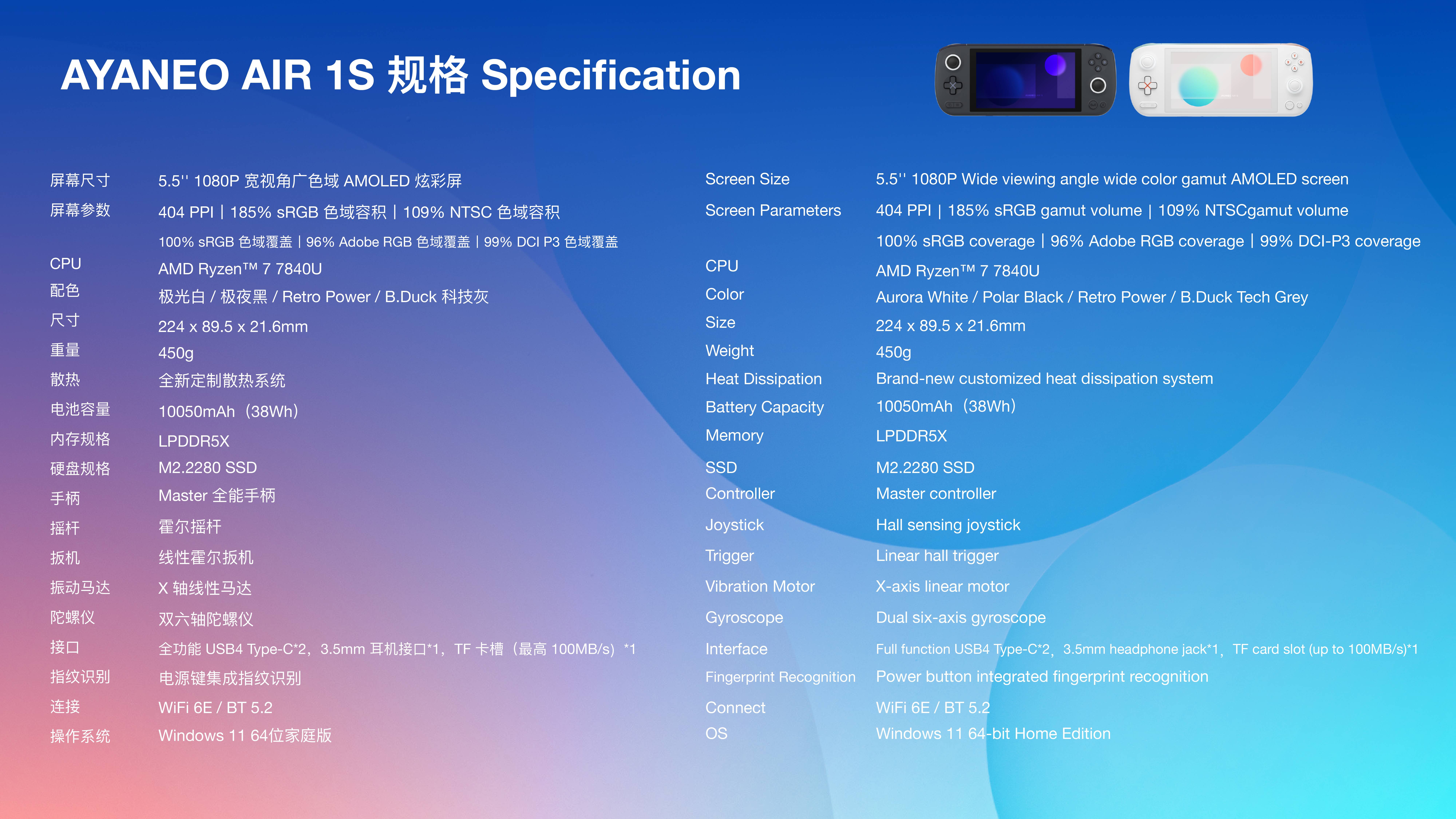 AYANEO always adheres to the principle of "Your trust, I Return". Every event is dedicated to offering gamers generous benefits. Therefore, you can always trust AYANEO who is "Real Gamers, For Gamers".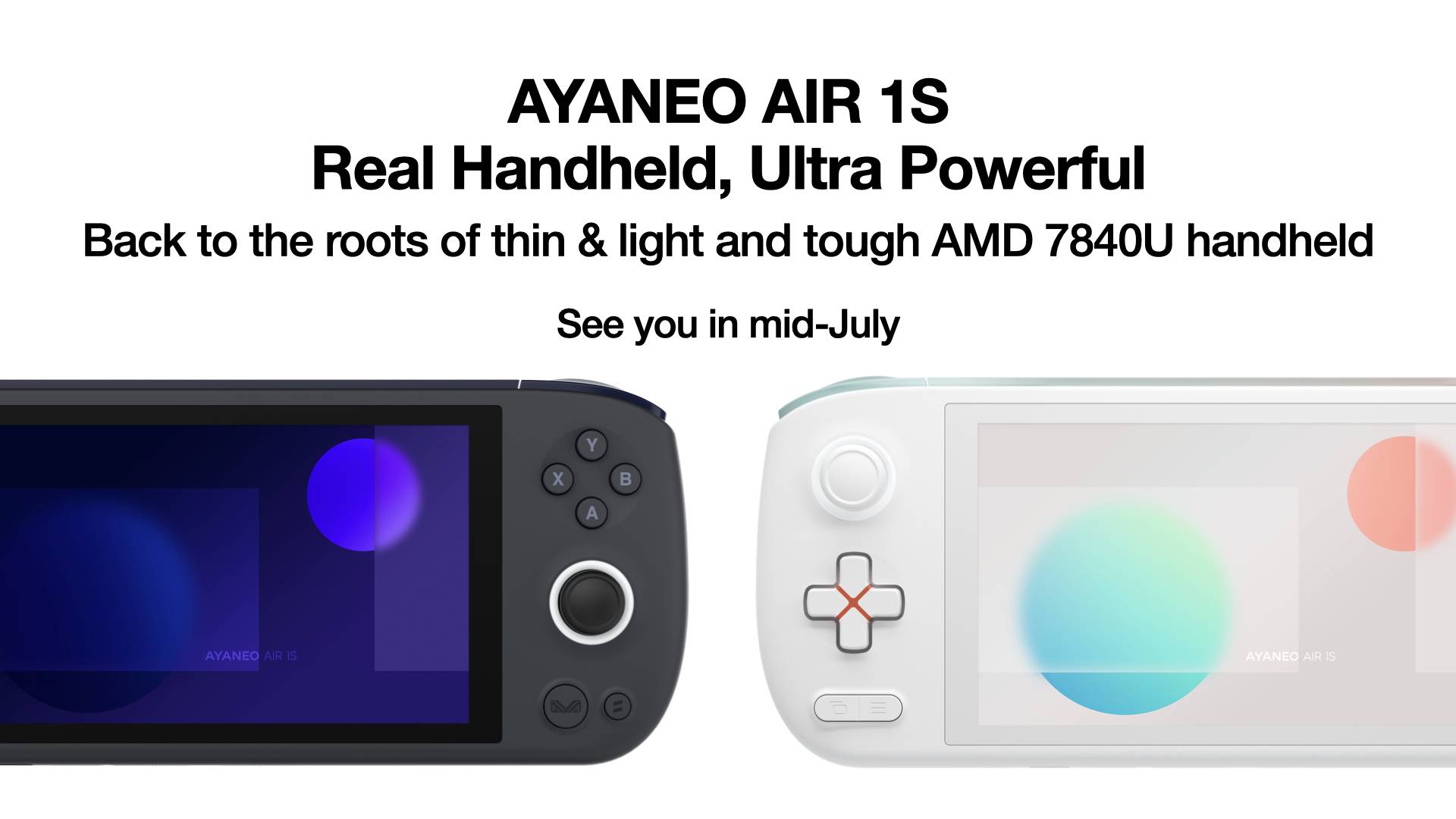 Of course, this product sharing livestream is just an "appetizer". We have more highlights and content about the AYANEO AIR 1S, the thin & light and powerful 7840U handheld to share with gamers. We will provide more detailed feature introductions and practical demonstrations during the official launch event in mid-July. Please stay tuned and wait.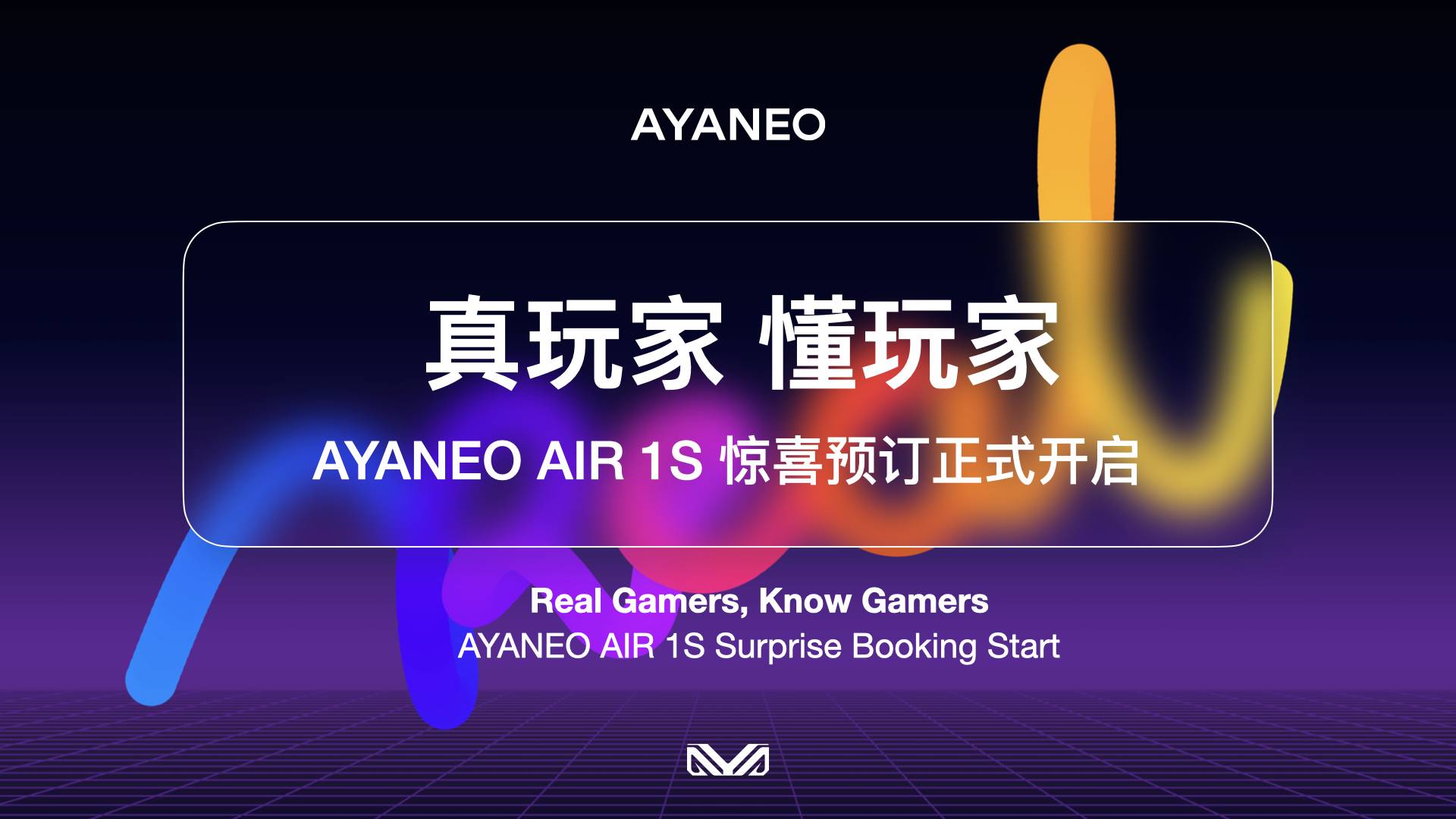 AYANEO AIR 1S represents AYANEO's exploration and return to the essence of handheld gaming. It combines compactness with powerful performance, delivering a truly portable 7840U handheld console that can be taken with you wherever you go. It will definitely live up to your expectations!
Discord: https://discord.gg/9bjcXUYzXc
AIR 1S IGG Pre-launch: https://www.indiegogo.com/projects/ayaneo-air-1s-light-thin-oled-amd-7840u-handheld/coming_soon