On September 5, 2023, the top-tier flagship large-screen AMD 7840U handheld, AYANEO KUN, officially launched its crowdfunding campaign on Indiegogo (https://www.ayaneo.com/igg/KUN), offering this all-encompassing leading-edge large-screen Windows handheld to gamers worldwide.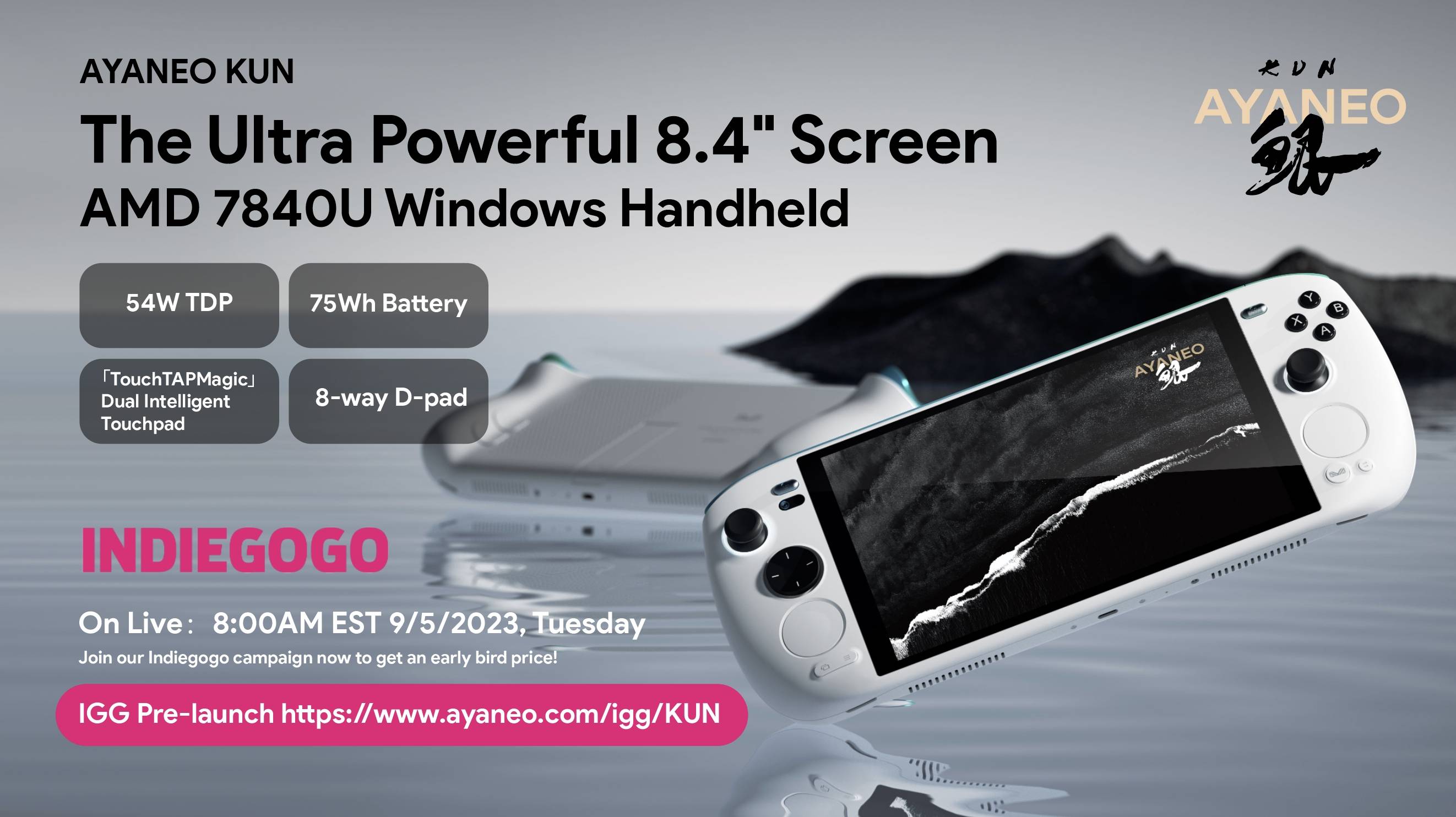 AYANEO KUN, as a large-screen handheld device that redefines traditional handhelds, had garnered significant attention from gamers even before its official release. After its launch, it earned numerous accolades from players worldwide, thanks to its innovative design and cutting-edge hardware configuration.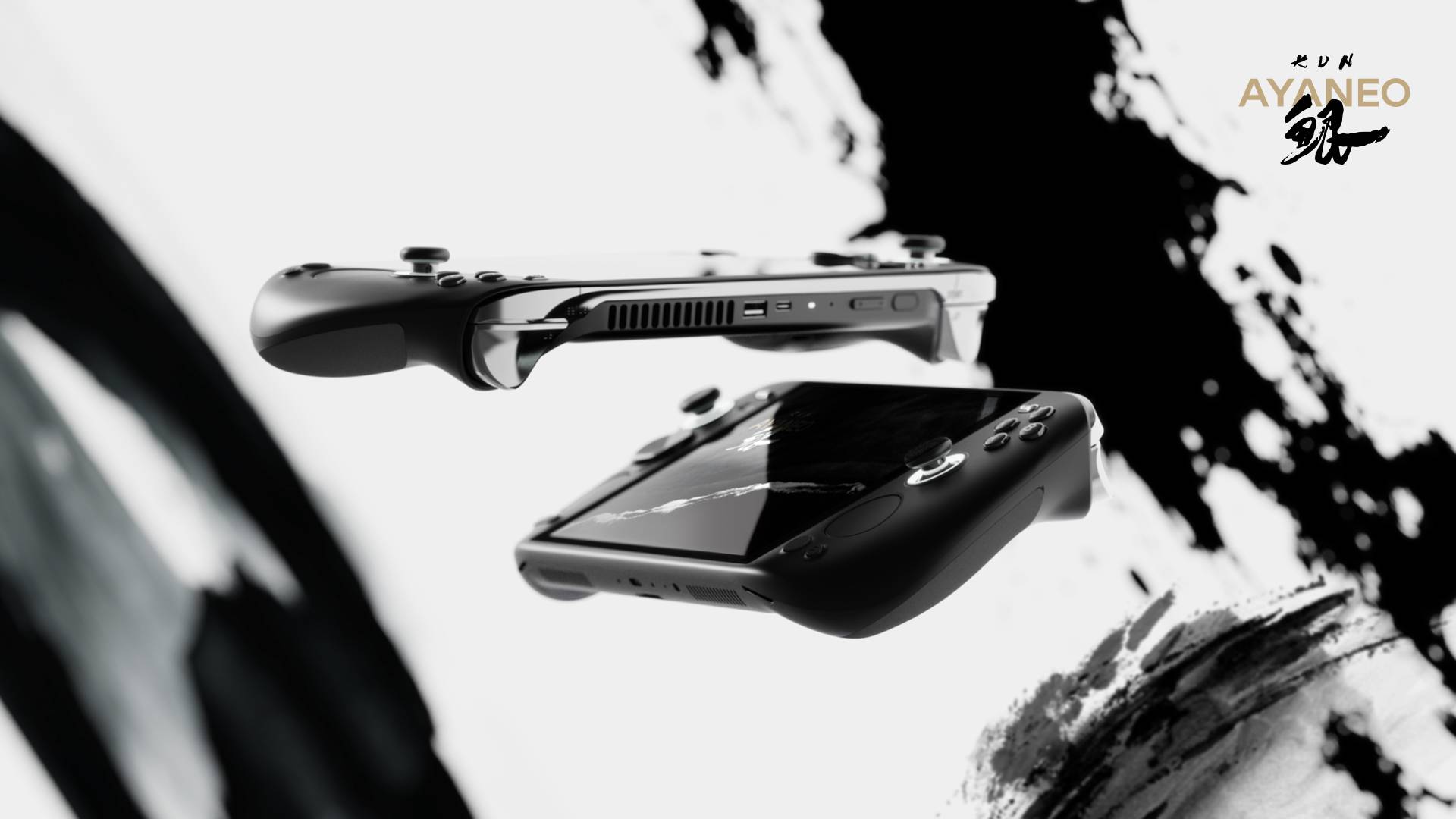 Starting today, the Indiegogo crowdfunding campaign for global players has officially begun, offering various exciting crowdfunding perks as a token of appreciation for the support and love from our players.
AYANEO KUN Highlights
AYANEO KUN combines our thoughts and exploration of the large-screen handheld gaming experience, making it a true culmination of large-screen aesthetics. KUN features an 8.4" 1600P high-brightness screen that leads the industry in color gamut data and has a peak brightness of over 500 nits. This will provide gamers and entertainment enthusiasts with a more stunning visual experience.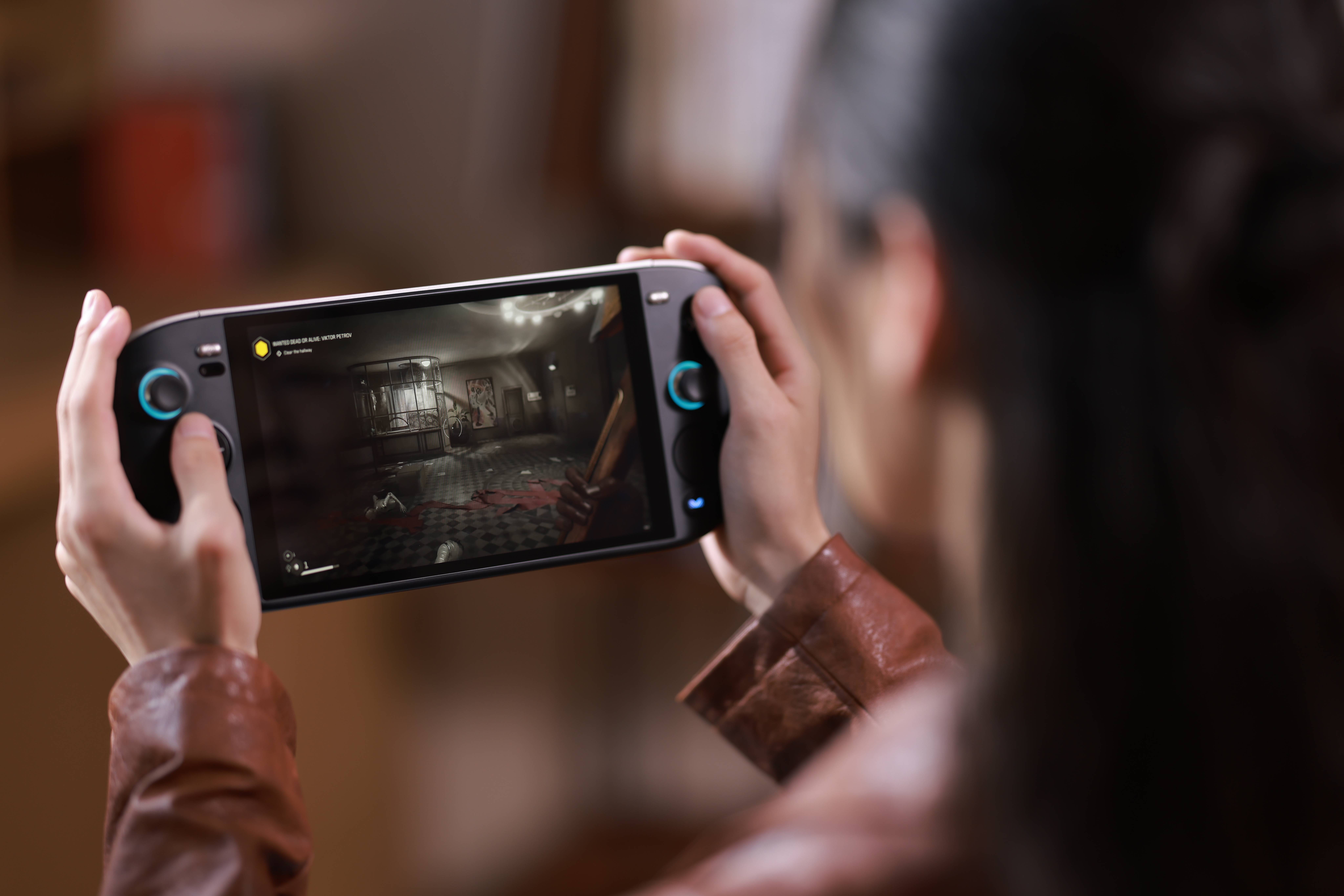 AYANEO KUN's overall design continues the aesthetic genes of AYANEO and offers three elegant color options: "White Silk", "Black Feather", and "Silver Wing", paying homage to traditional Chinese culture. This adds a unique artistic atmosphere to the large-screen handheld console.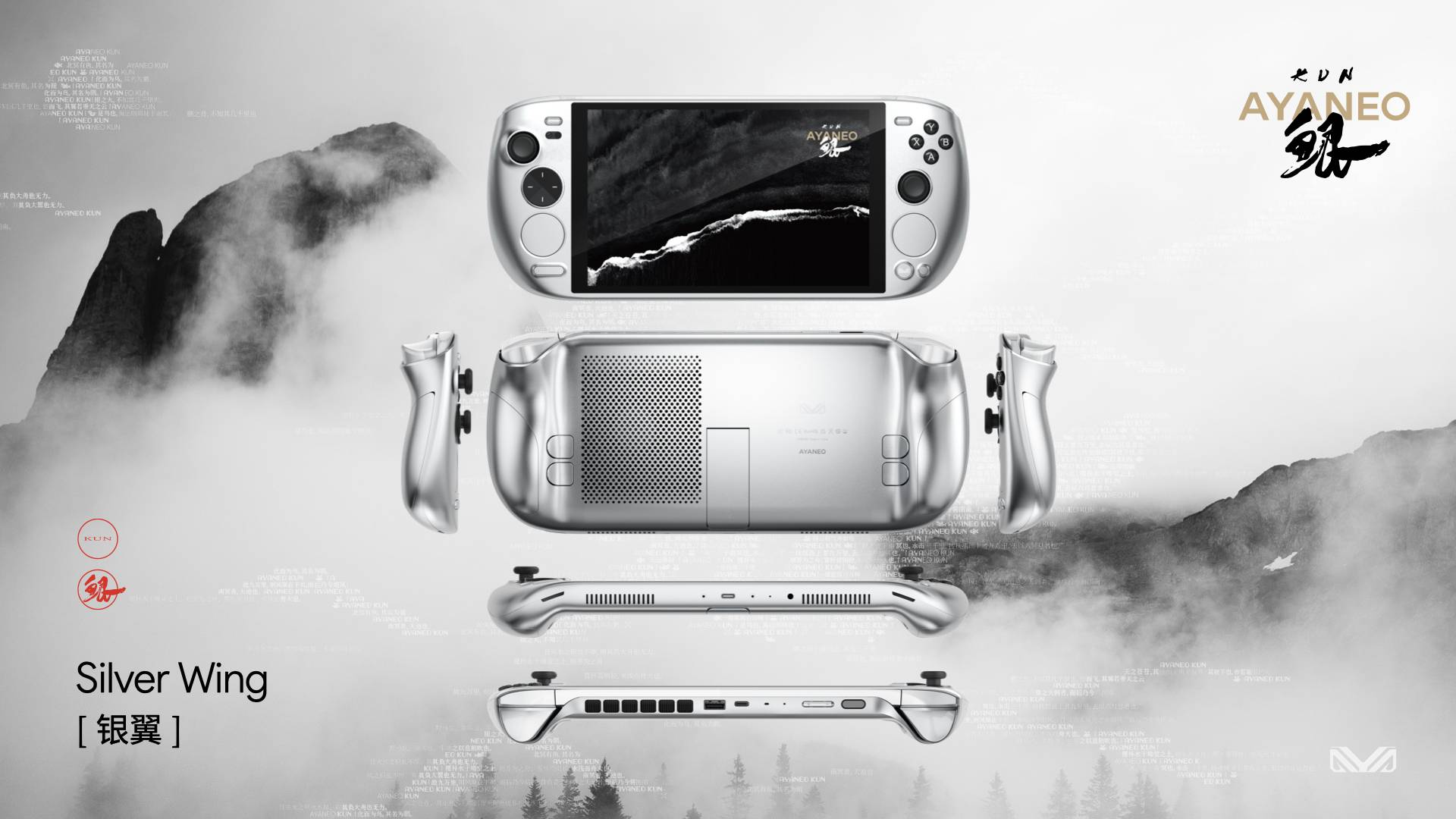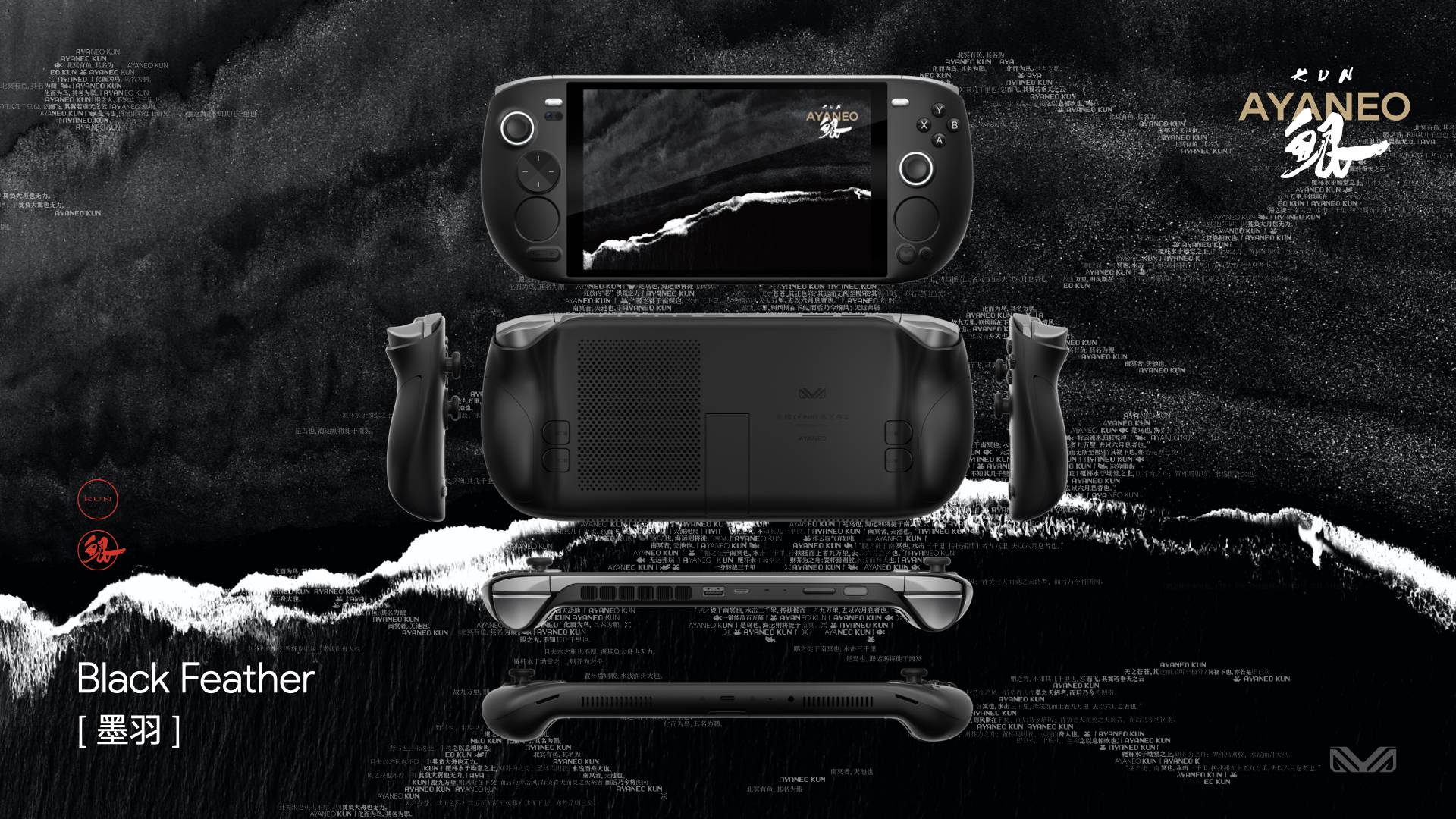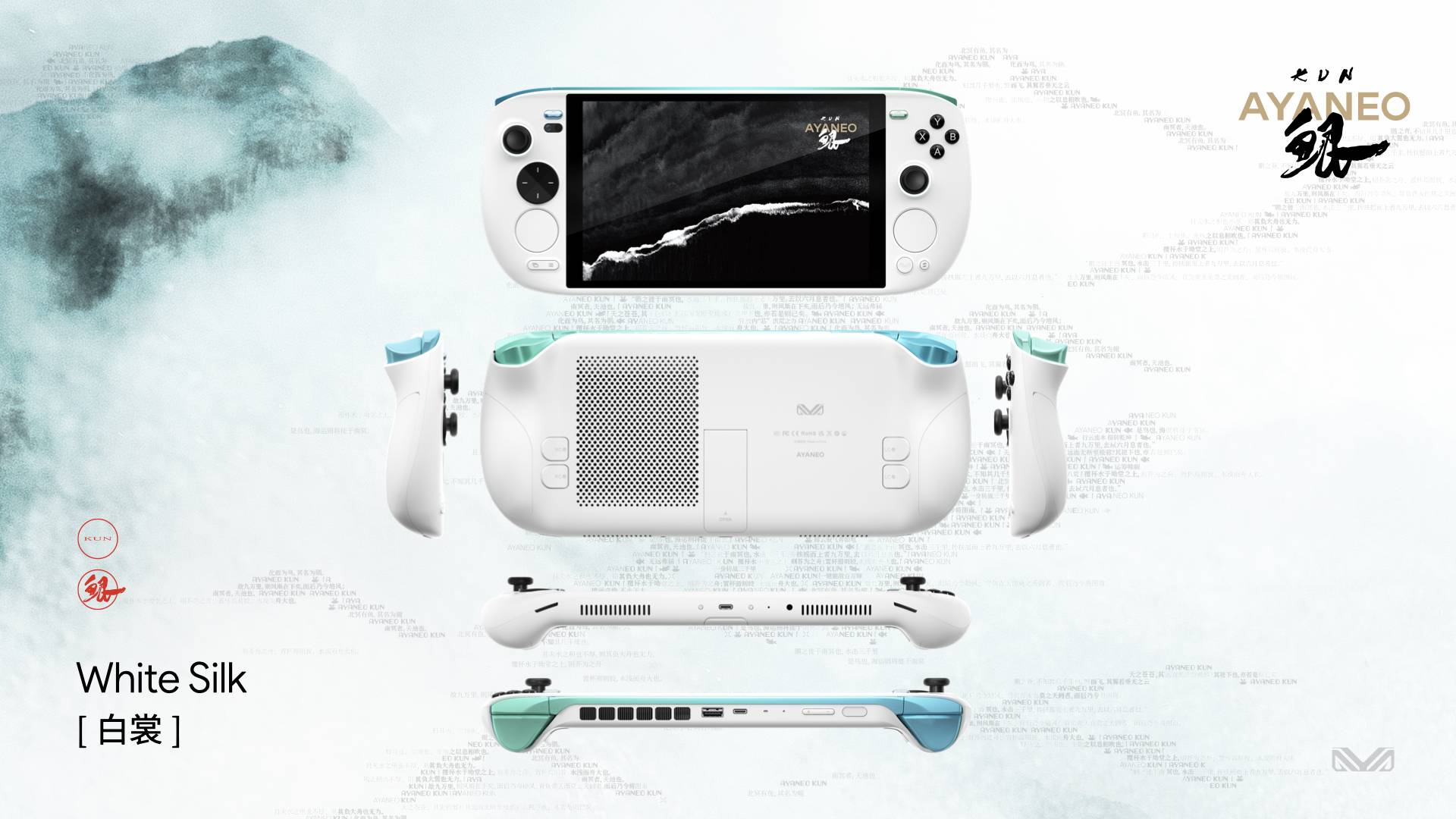 In terms of grip experience, AYANEO KUN extensively utilizes curved streamline design to create a new handle shape that perfectly fits the hand, ensuring a natural and comfortable grip without any discomfort. Furthermore, the internal structure of the device is thoughtfully arranged, allowing for a balanced grip feel even with its larger size.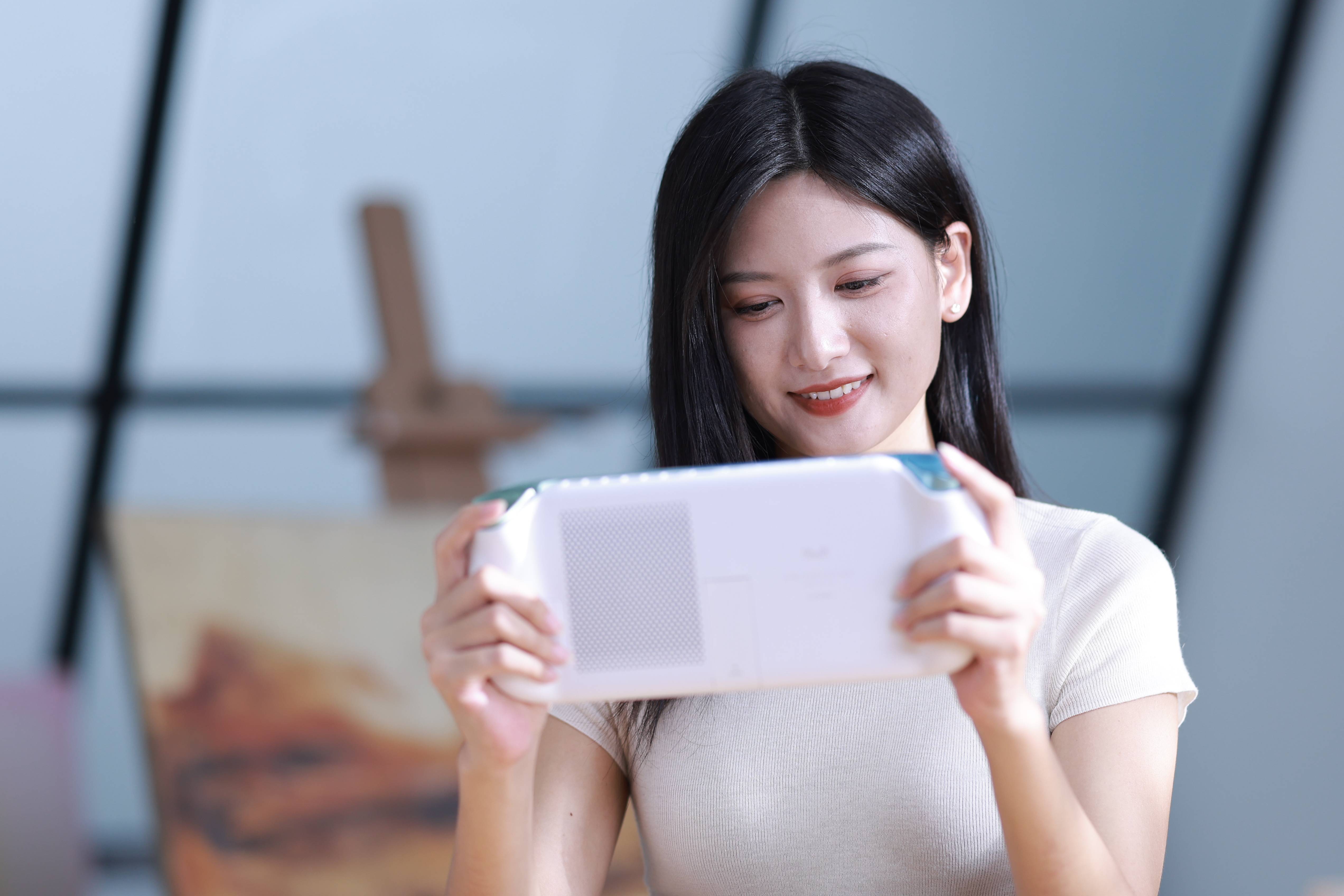 AYANEO KUN also features an adjustable angle folding metal stand on the back of the device, reducing the burden on players during use, expanding various usage scenarios, and assisting in heat dissipation.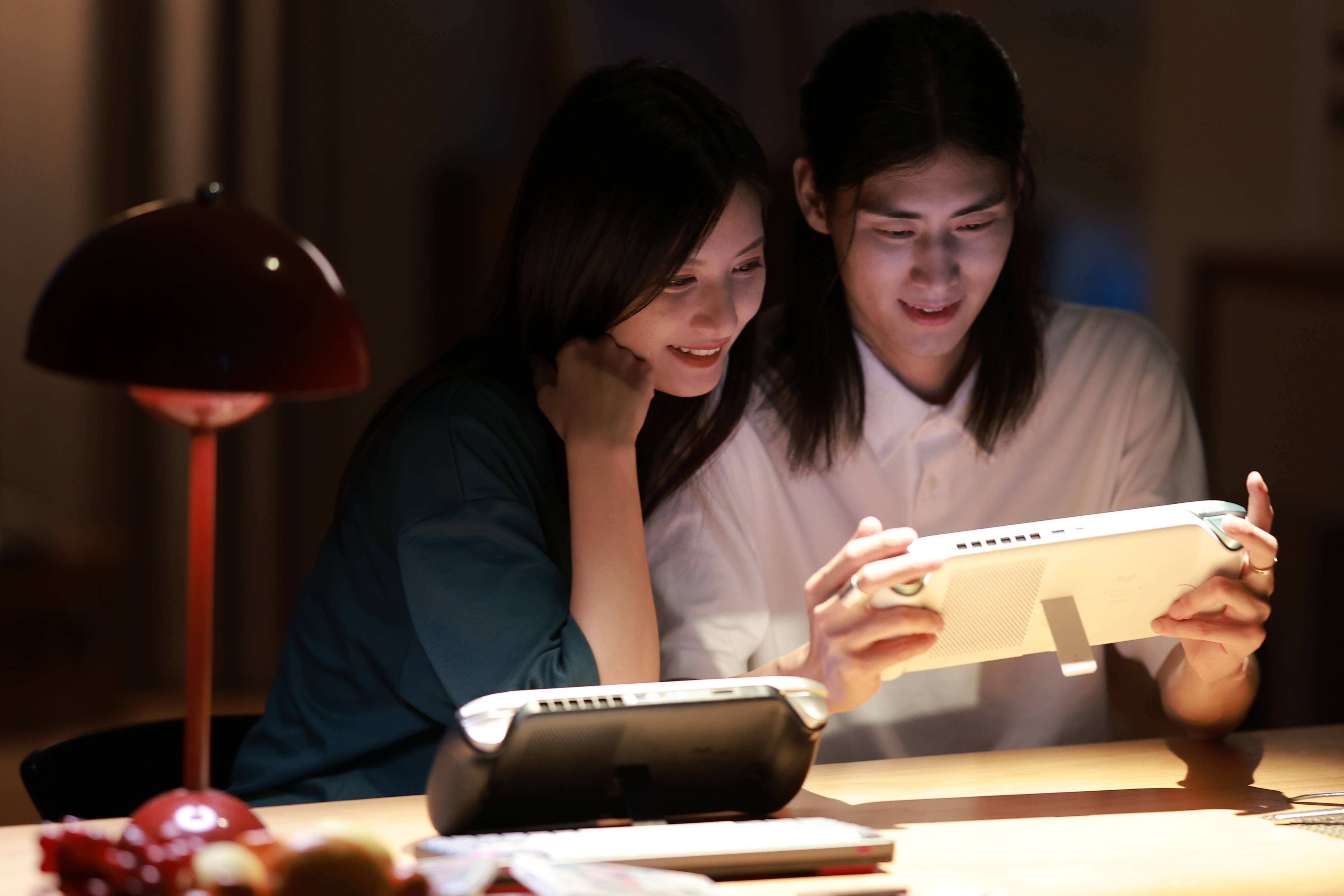 AYANEO KUN is powered by the AMD Ryzen™ 7 7840U flagship processor and, with the extraordinary "KUNPeng" cooling system, it can quickly achieve continuous performance output of up to 54W TDP, making it the most powerful Windows handheld device in terms of performance output capability to date.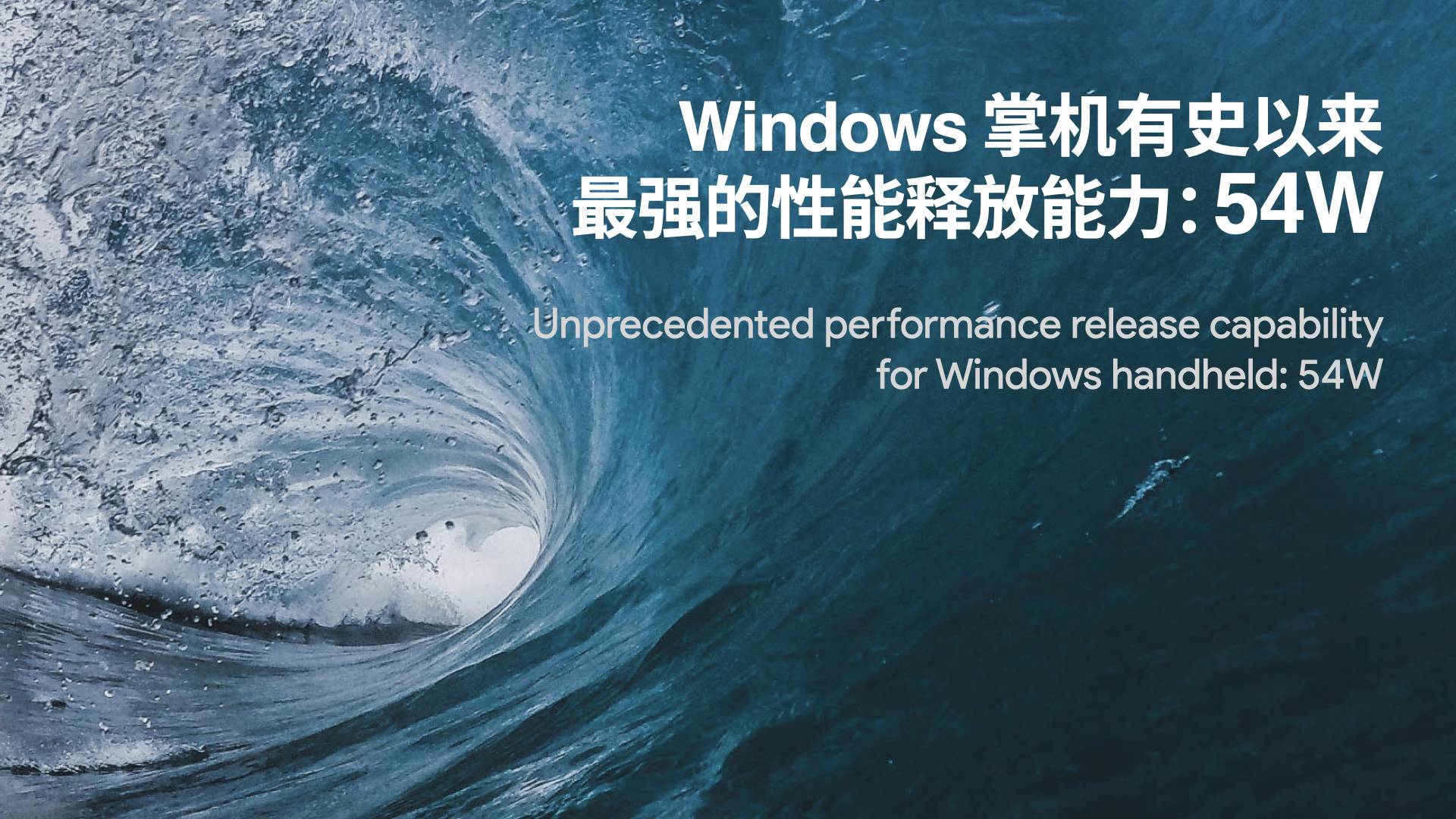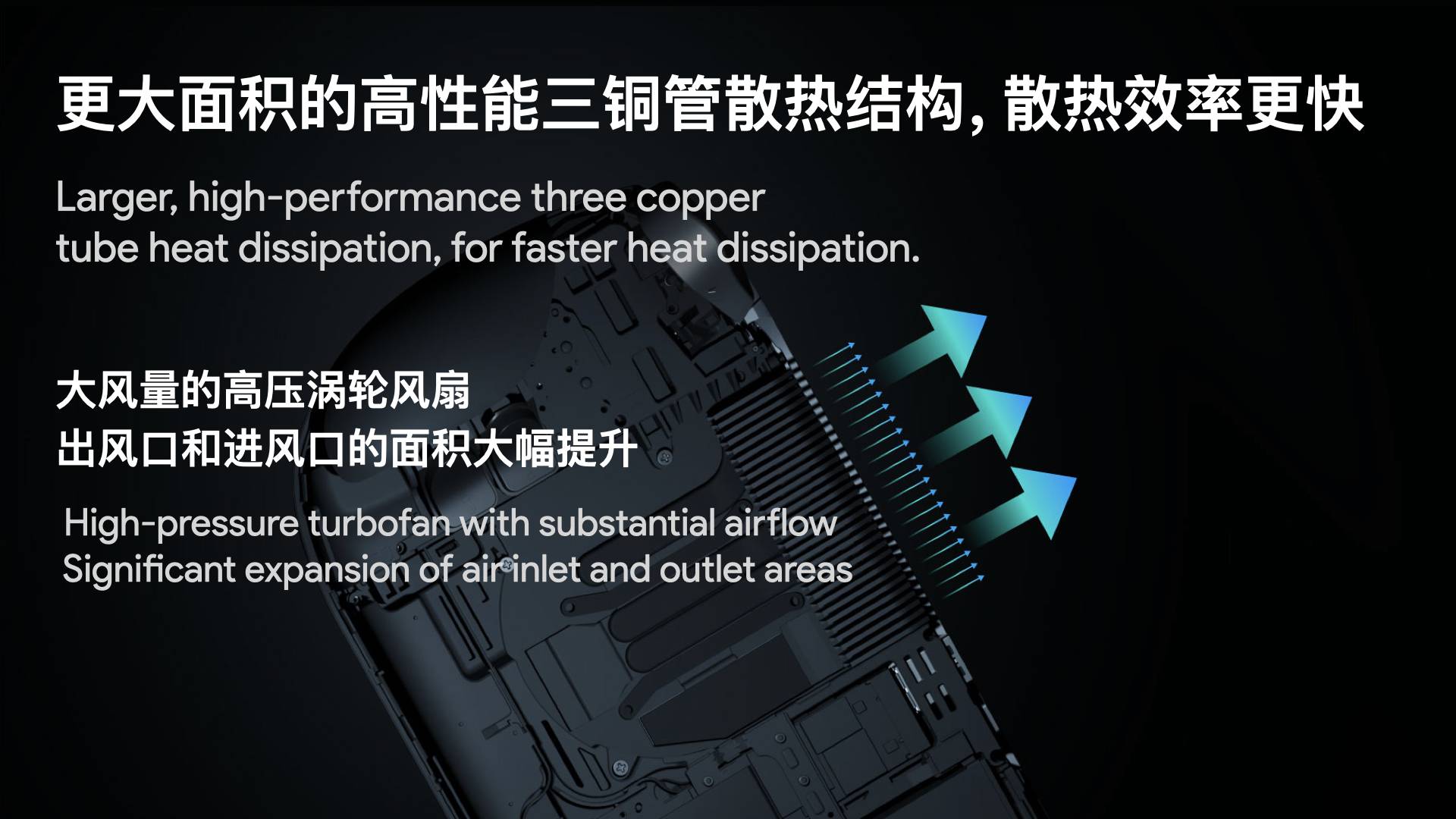 As a large-screen handheld device, AYANEO KUN takes advantage of its large form factor and is equipped with a massive 75Wh battery, the largest capacity battery ever in a Windows handheld device. Combined with the outstanding energy efficiency of the AMD Ryzen™ 7 7840U, it addresses players' concerns about battery life.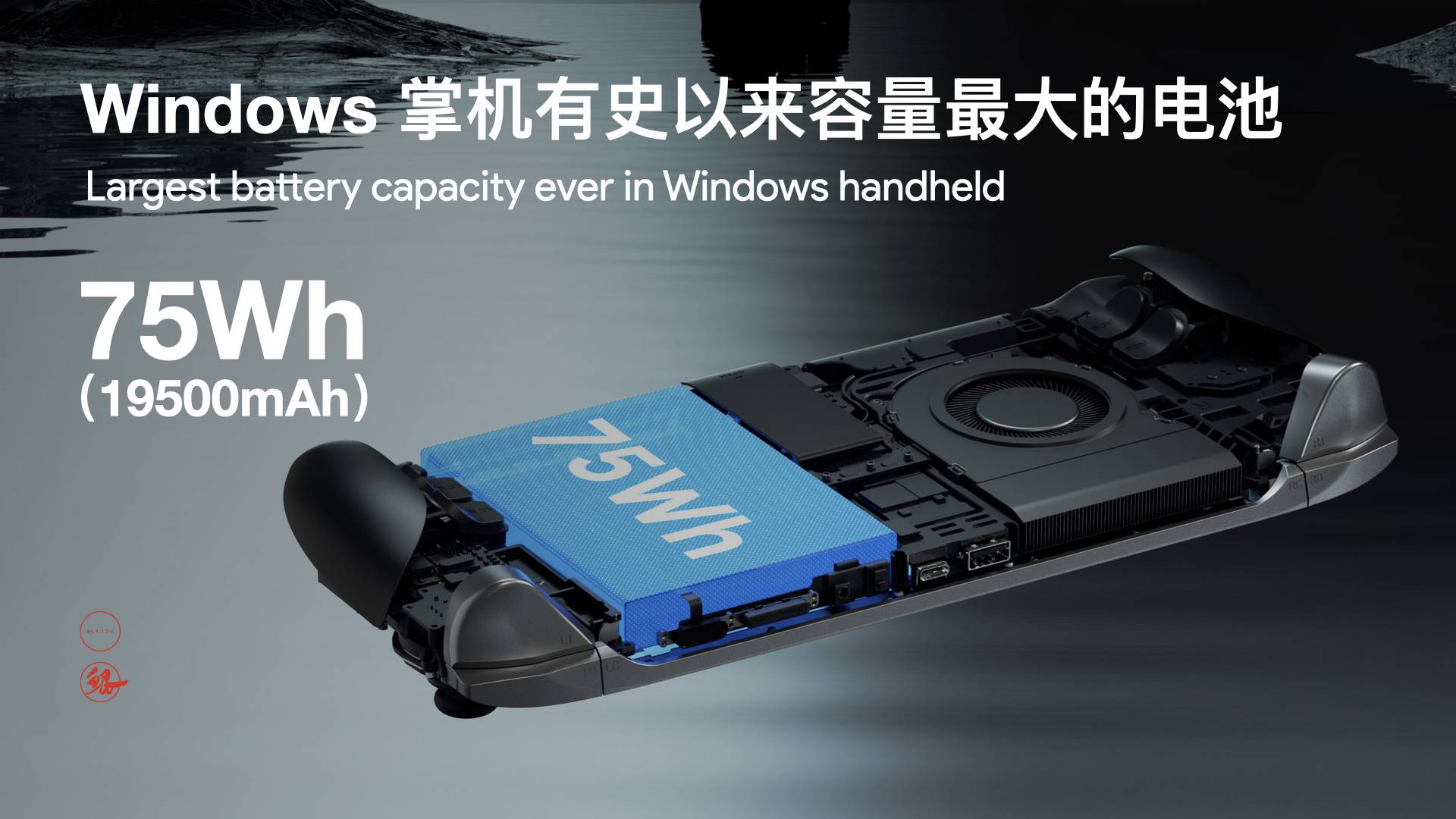 AYANEO KUN is also the first Windows handheld device to feature dual intelligent touchpads. The "TouchTAPMagic" dual intelligent touchpad supports both touchpoint control and swipe gestures, comes with haptic feedback, and is divided into four zones, allowing for four distinct functions with physical downward press actions.
The intelligent touchpad also supports key mapping, allowing you to map keyboard, mouse, and system functions to it. This means that you can easily assign any key from the keyboard or set up custom programs or scripts to work with it.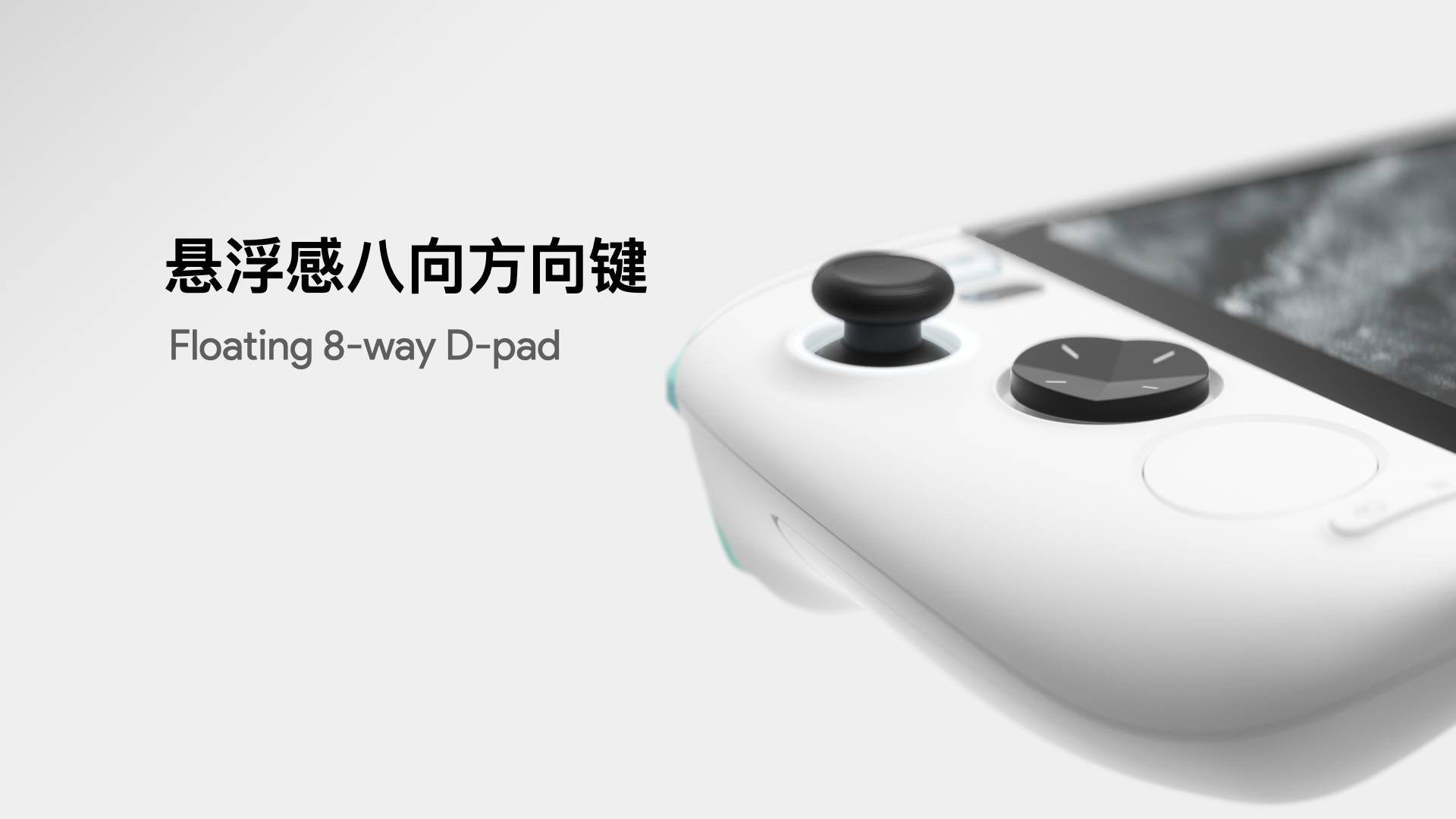 In terms of controls, AYANEO KUN continues to feature the proud Hall sensing joystick and Hall trigger combination, and for the first time, it comes with a floating 8-way D-pad and four back buttons. It uses large-sized, traditional gamepad-style ABXY buttons, making it the leading choice for control experience among large-screen Windows handhelds.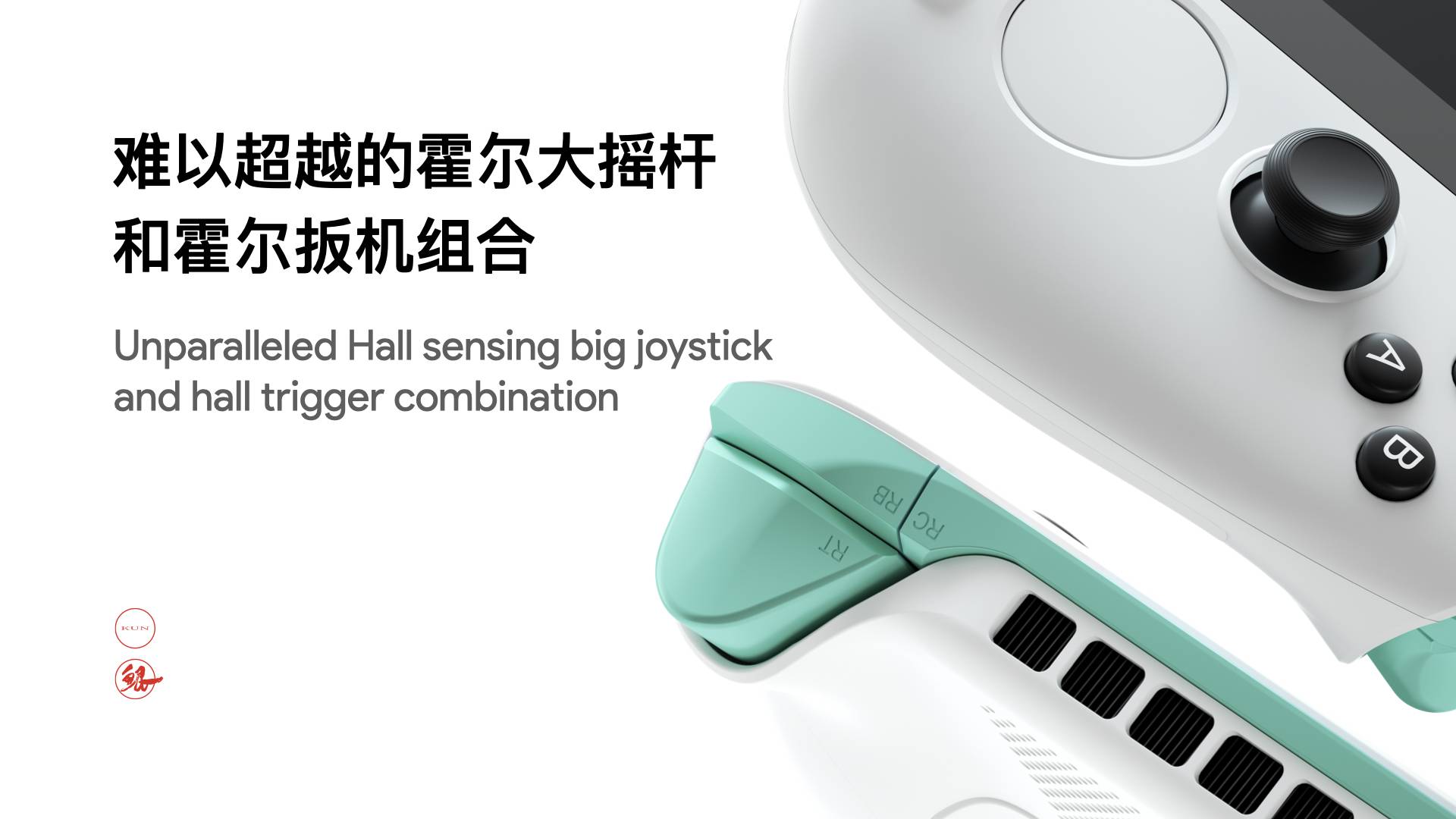 AYANEO KUN is also the first Windows handheld to feature a front-facing camera, supporting Windows Hello face recognition unlocking. Paired with the device's stand, it can be used for video calls or remote meetings.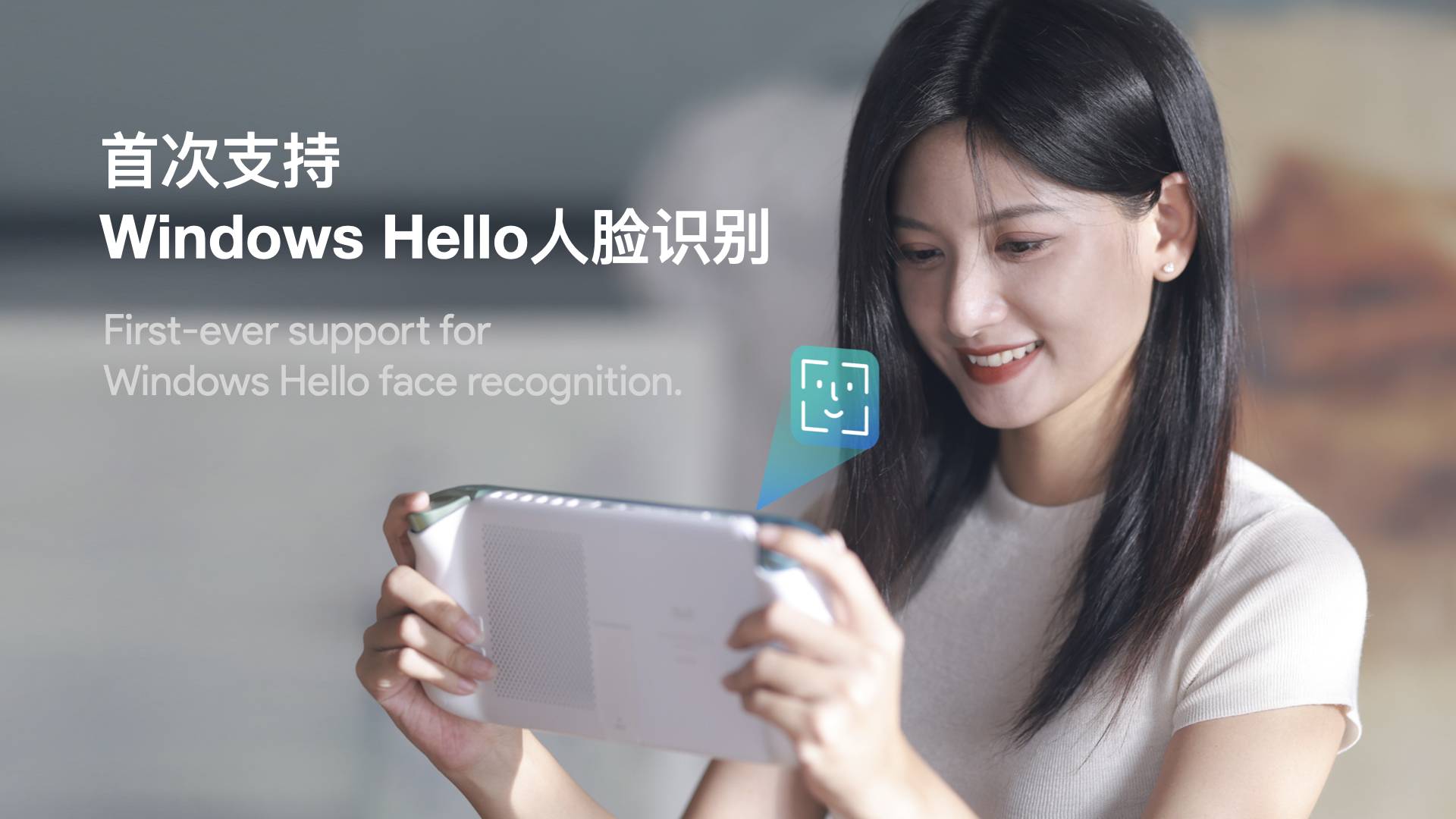 What might surprise players is that AYANEO KUN supports 4G network expansion. After purchasing and installing the expansion module yourself, it supports 4G networks on mainstream frequency bands worldwide, allowing players to connect to the gaming world anytime, anywhere.
AYANEO KUN is the second AYANEO handheld device to come equipped with the all-new AYASpace 2. It features a fresh design style and functional architecture, providing players with a completely refreshed visual and user experience. The addition of performance scene modes and the upgraded FPS Thunder game overlay tool make gaming more convenient.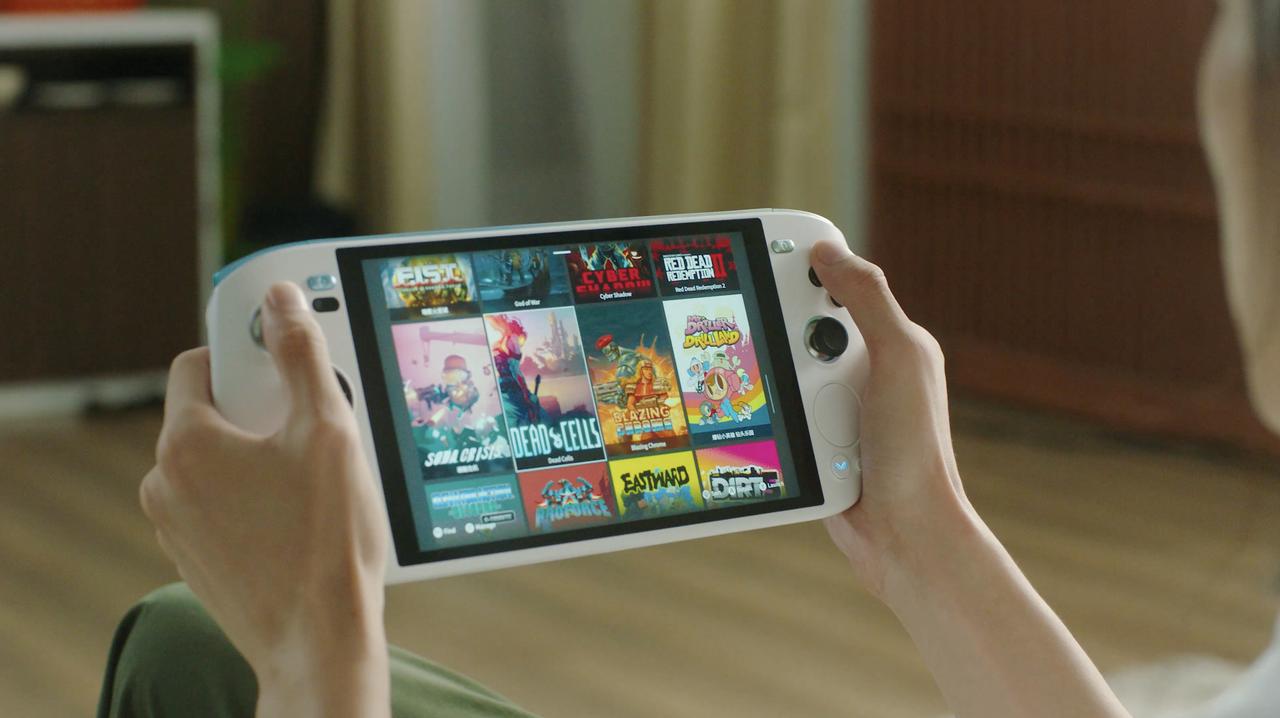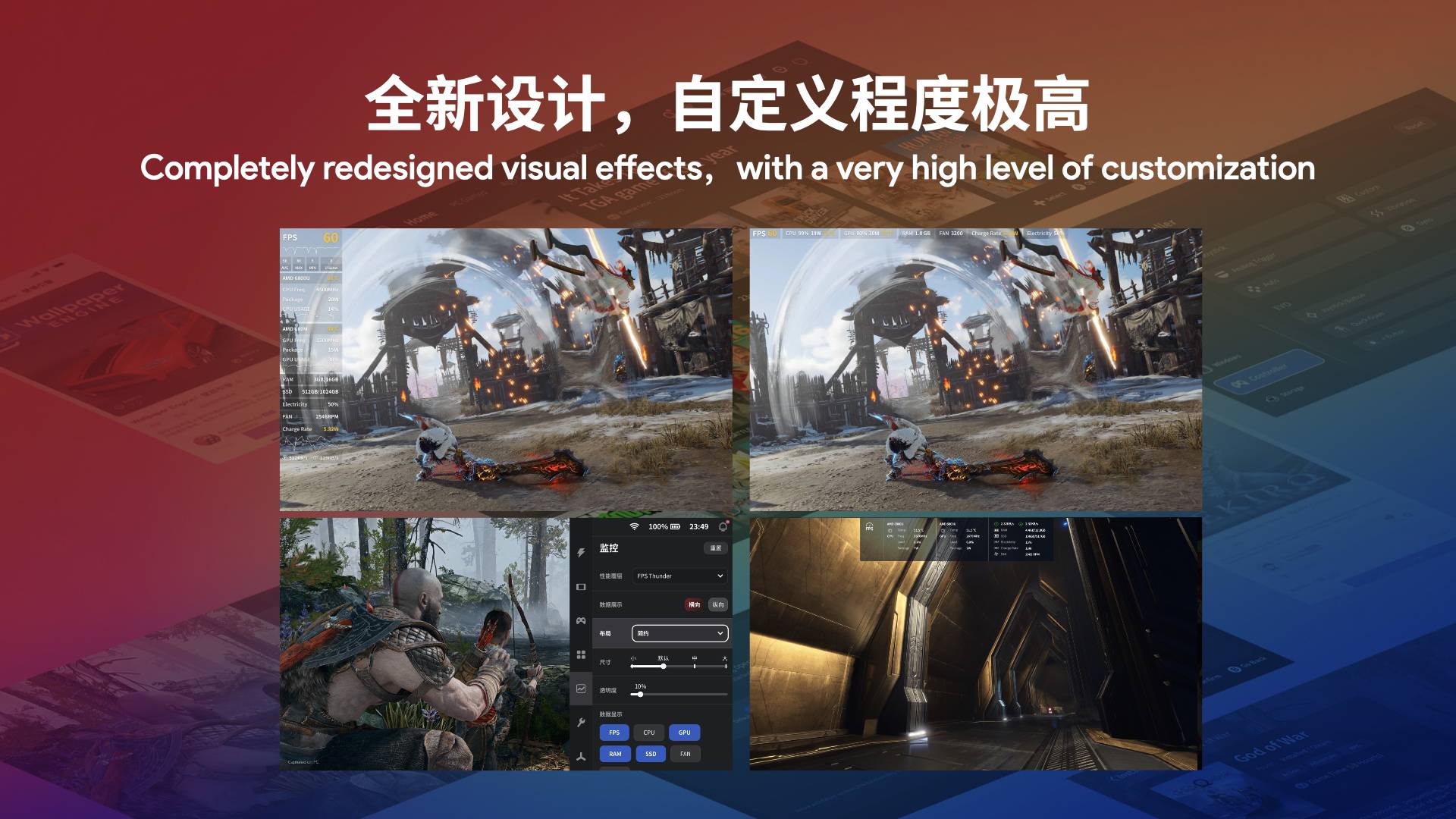 The crowdfunding campaign has begun
AYANEO KUN, just like the legendary ancient beast "Kun", impresses players with its unparalleled overall product performance. Now, we can't wait to bring this top-tier product, which combines the best features of various Windows handhelds, to gamers worldwide.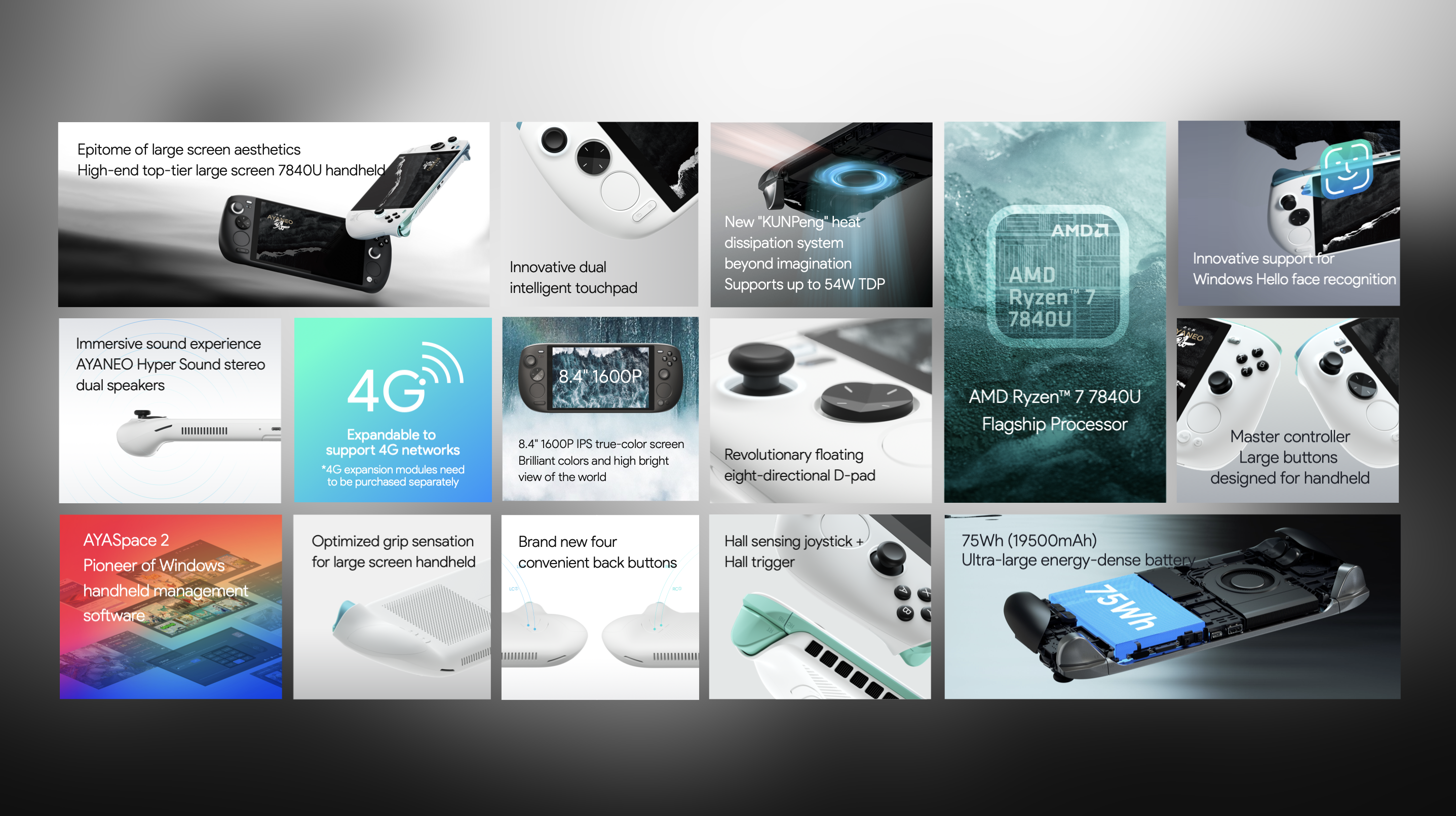 AYANEO KUN is now officially available for crowdfunding on Indiegogo (https://www.ayaneo.com/igg/KUN). By participating in the crowdfunding campaign, you can take advantage of early bird pricing, crowdfunding gift packages, accessory bundles, and other fantastic perks. Additionally, we have a limited number of super early bird slots available, offering even greater discounts. These are available on a first-come, first-served basis, so if you want to get your hands on KUN as soon as possible, don't miss out!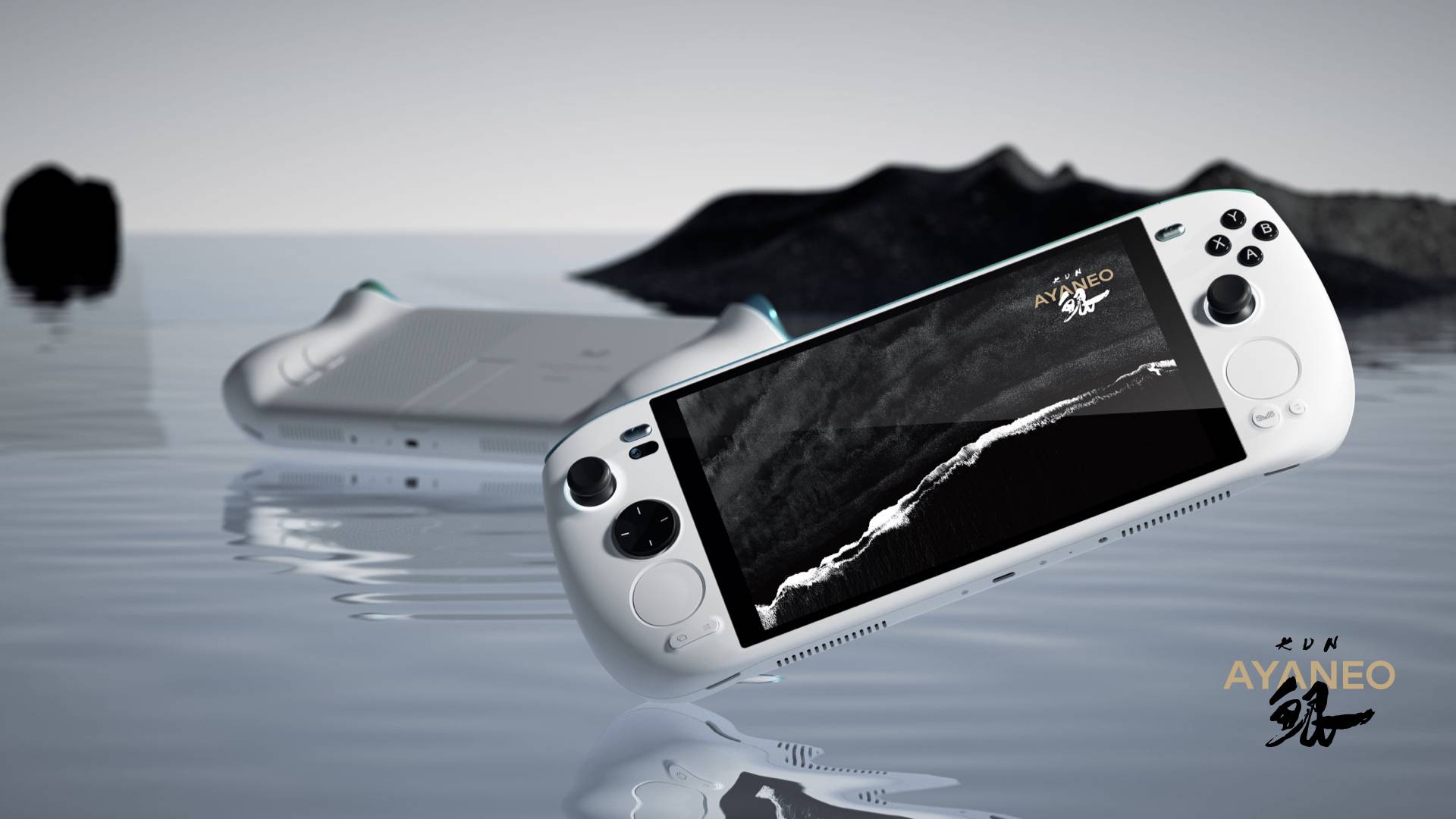 KUN IGG: https://www.ayaneo.com/igg/KUN
Discord: https://discord.gg/zPVcBdra7x