On September 6th, AYANEO's first Android handheld, AYANEO Pocket AIR, officially launched its Indiegogo crowdfunding campaign. Players from around the world will soon be able to get their hands on this retro gaming artifact that combines many leading Windows handheld technologies, refreshing the overall Android handheld gaming experience, and reliving the excitement and enduring charm of classic games.
Unlike the common low-end and budget handheld devices currently available on the market, AYANEO Pocket AIR stands out by leveraging AYANEO's years of experience in the field of Windows handhelds. It incorporates several leading technologies previously featured in AYANEO Windows handhelds. By combining software and hardware expertise, AYANEO has crafted a top-tier product design and craftsmanship, offering a comprehensive gaming experience that sets it far ahead of the competition.
AYANEO Pocket AIR Highlights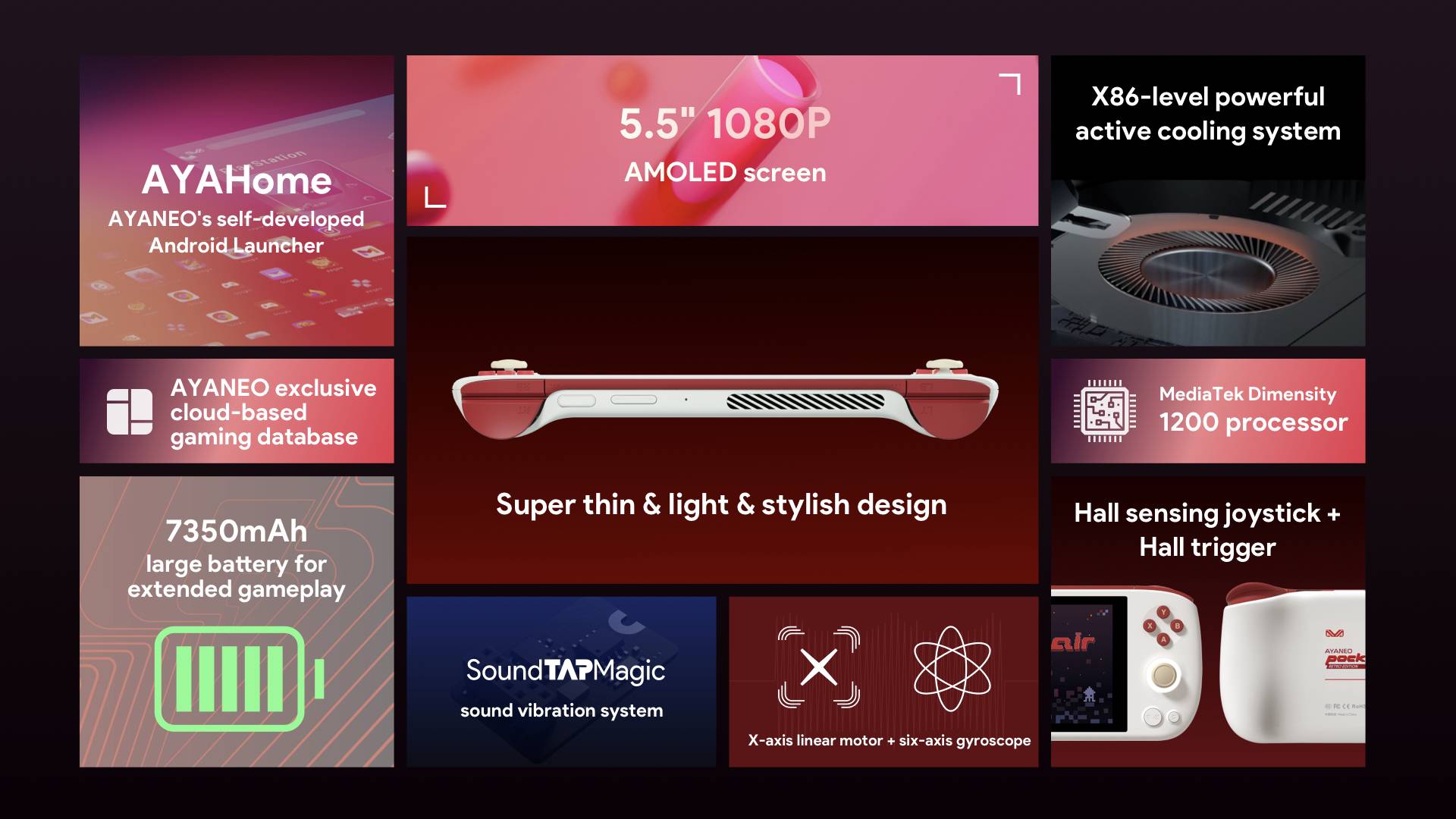 AYANEO Pocket AIR continues the tradition of the AIR series with its slim and stylish design. It has a remarkably thin profile, measuring only 17mm in thickness and weighing around 380g. Moreover, the device features AYANEO's high-end handhelds' premium UV coating, providing a unique AIRTouch smooth texture that enhances the overall feel and aesthetics of the device.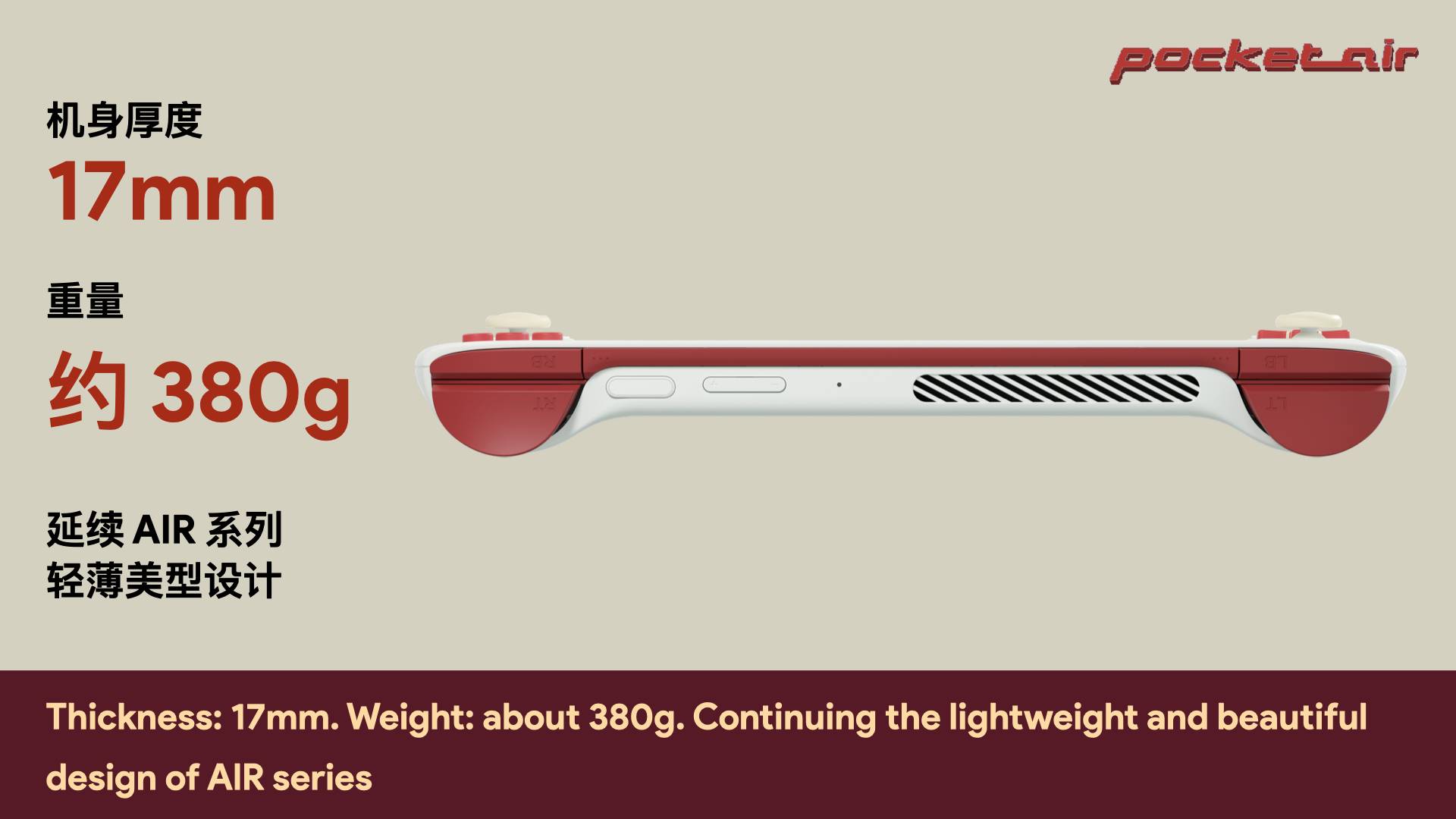 A slim body doesn't mean compromising on grip comfort. The AYANEO Pocket AIR is equipped with ergonomic grips designed with a streamlined form and a high-quality coating, ensuring a grip comfort that surpasses most similar products on the market.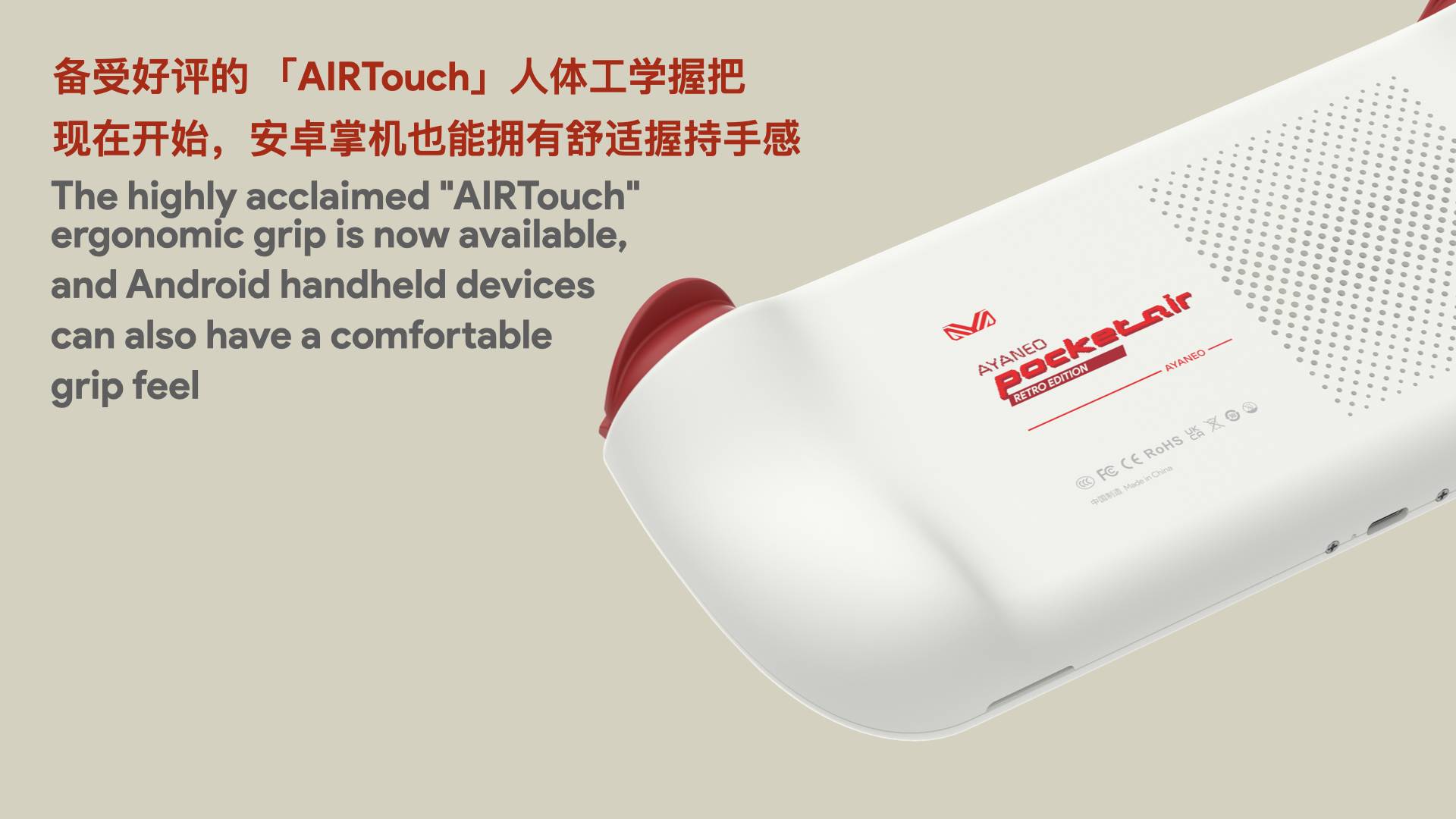 As a retro-styled Android handheld, the AYANEO Pocket AIR features a "Retro White" color scheme. The off-white body with red accents pays homage to classic red and white gaming consoles, and the yellowed joystick caps add a touch of nostalgia. Additionally, the device will come with a red joystick cap included, catering to different player preferences.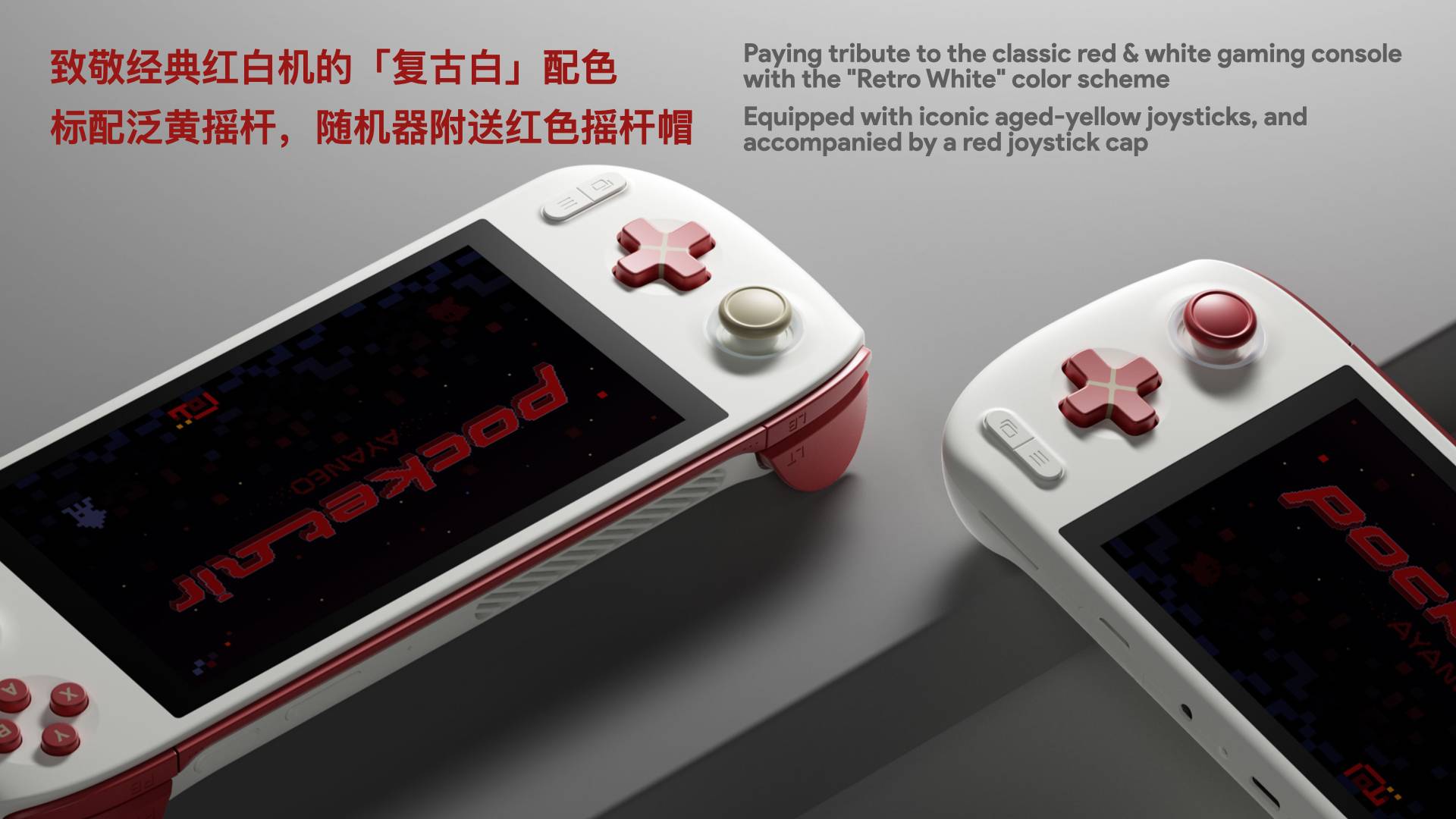 The AYANEO Pocket AIR features a 5.5" 1080P 16:9 aspect ratio AMOLED screen, offering unparalleled screen color performance that sets it apart from other low-end budget Android handhelds. Combined with the carefully designed game mask, players can enjoy an immersive retro gaming atmosphere.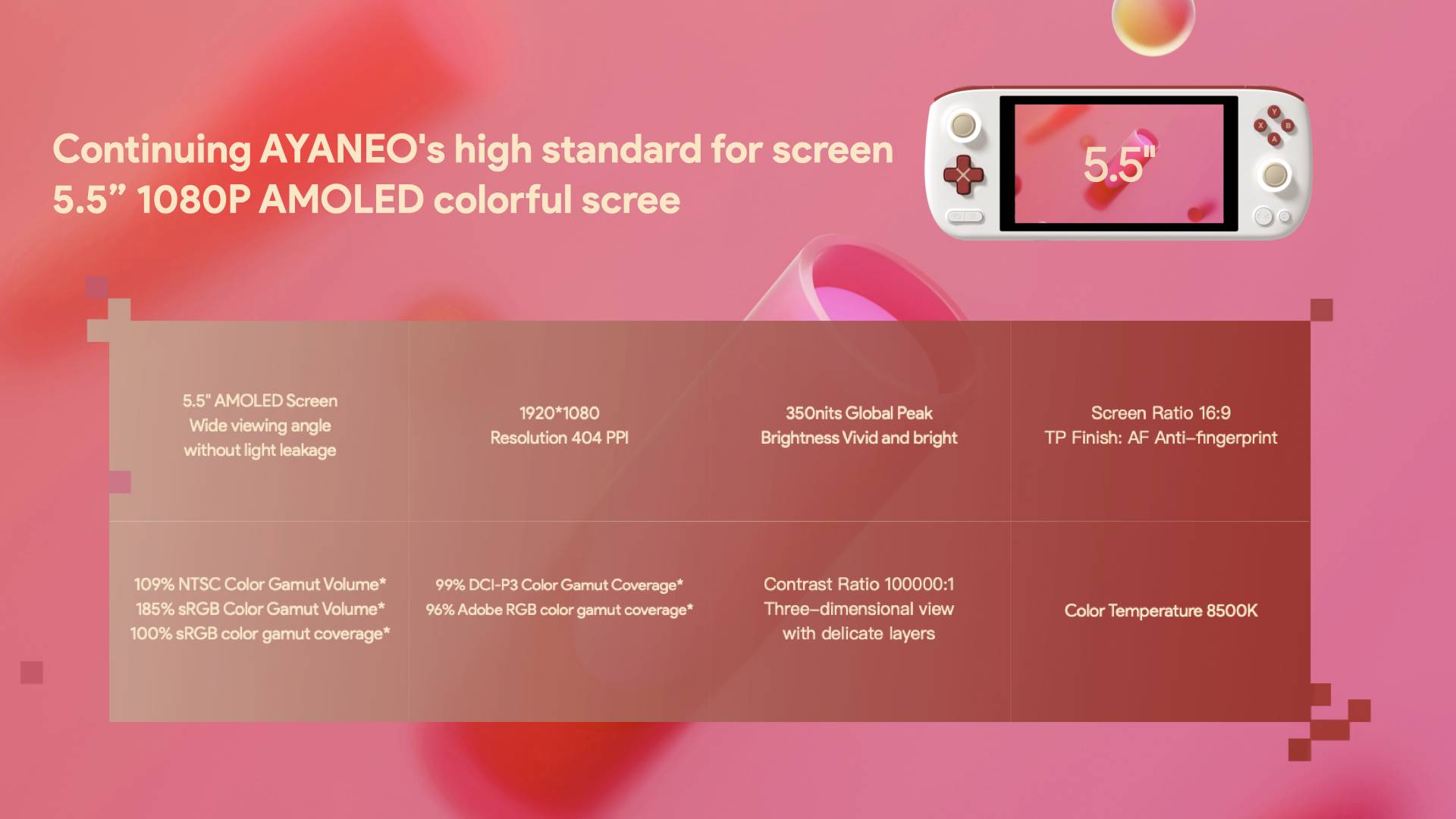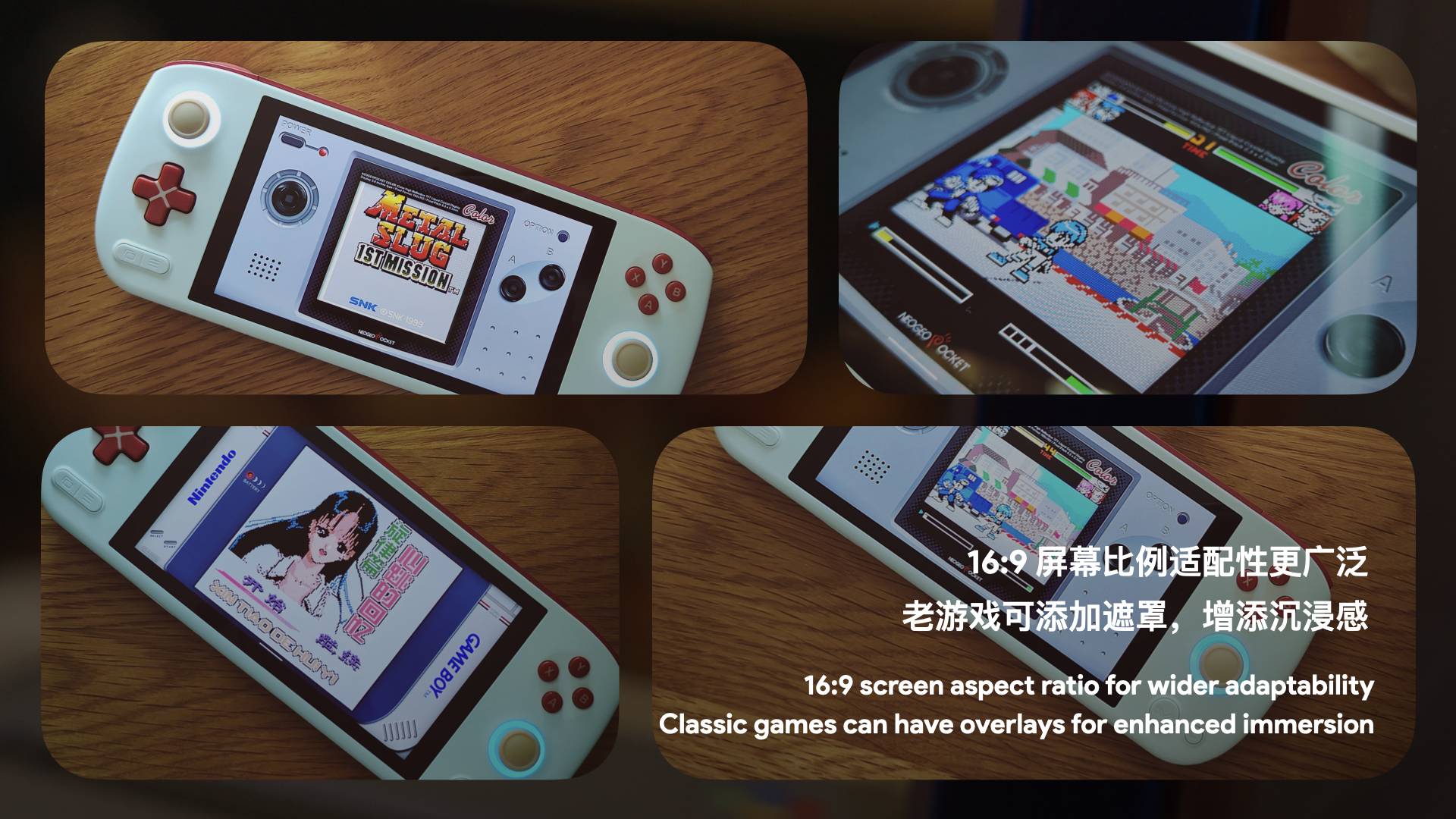 The performance of the AYANEO Pocket AIR sets it apart from other low-end budget Android handhelds. It is equipped with the MediaTek Dimensity 1200 processor, along with LPDDR5 dual-channel memory and UFS 3.1 storage, delivering flagship-level performance that surpasses other open-source handhelds. This ensures smooth and stable performance for both retro gaming and everyday software experiences.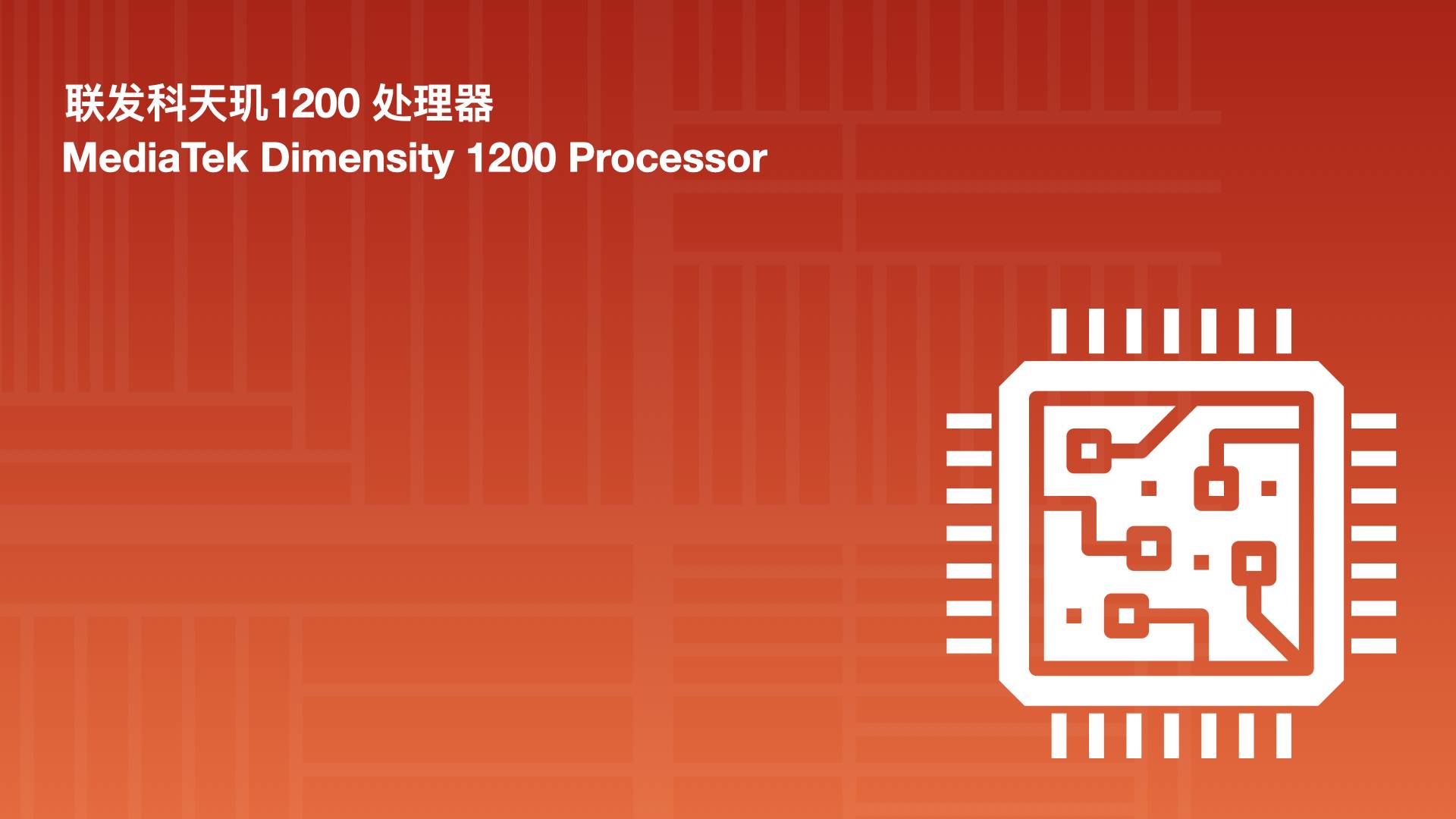 As an Android handheld, the AYANEO Pocket AIR is equipped with a large-scale cooling system comparable to that of Windows handhelds. It offers three preset fan speeds, allowing for sustained high-performance use over extended periods without overheating.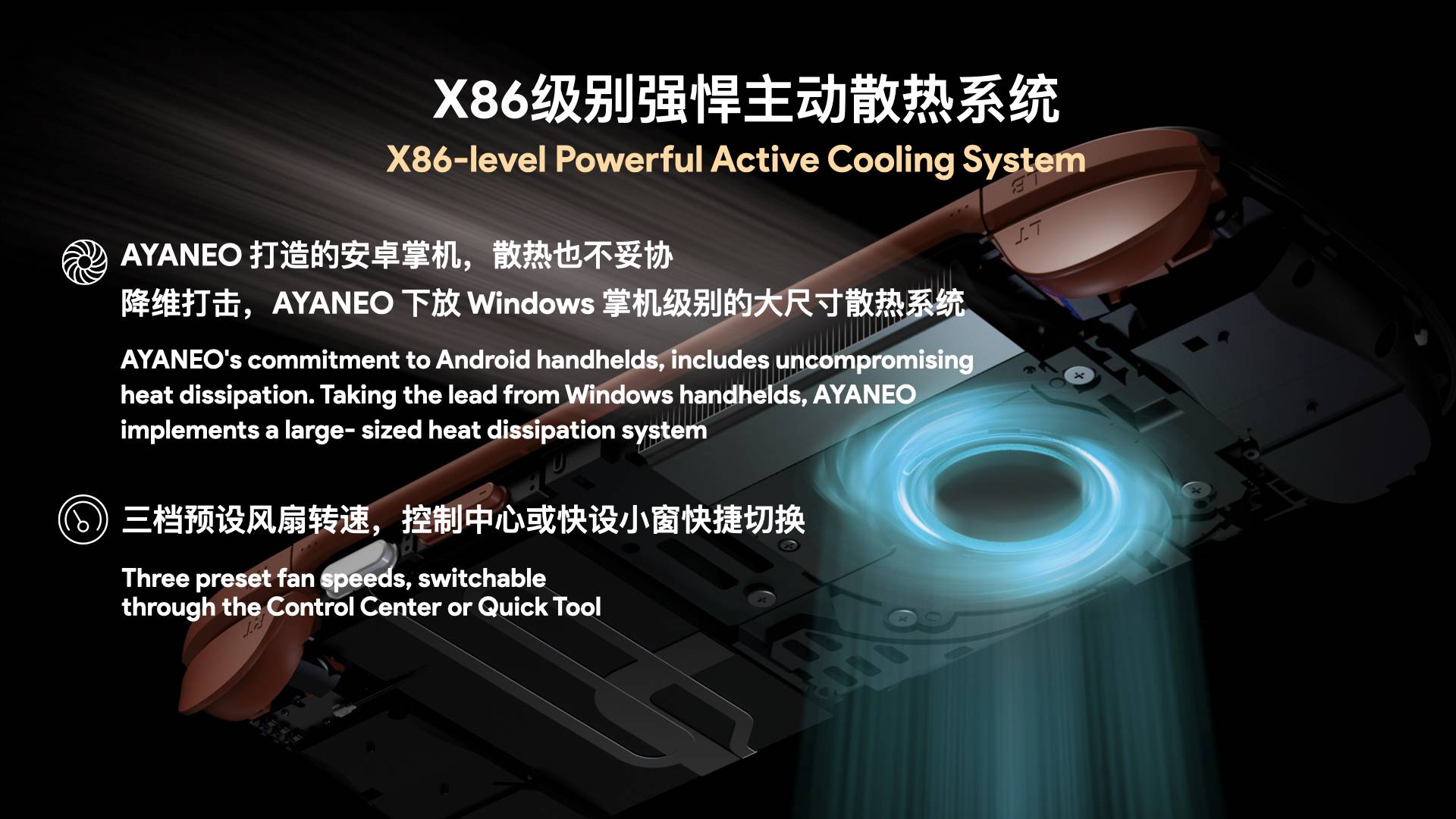 Furthermore, the AYANEO Pocket AIR is the first to use an X86-level high-density battery. Inside its slim body, it houses a large 7350mAh battery, coupled with a 5.5" OLED screen and an ARM architecture processor, delivering extended gaming battery life for uninterrupted gameplay.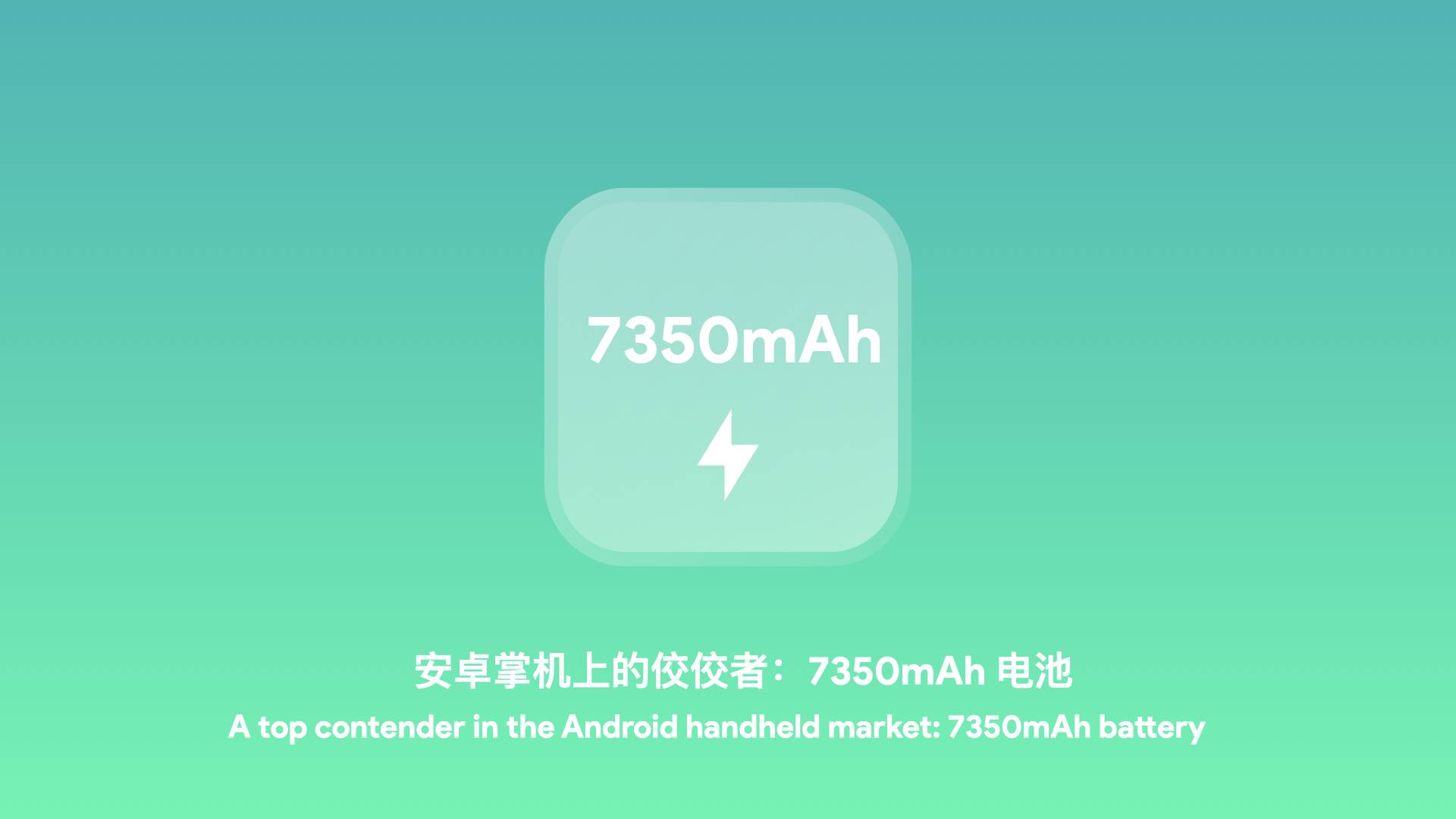 AYANEO Pocket AIR takes the lead by incorporating a combination of Hall sensing joystick and Hall trigger, as well as a fully transplanted Master All-in-One controller with eight functions. The ABXY buttons, frequently used in classic games, offer a lighter touch and faster rebound, providing an unparalleled overall control experience within the Android handheld gaming market.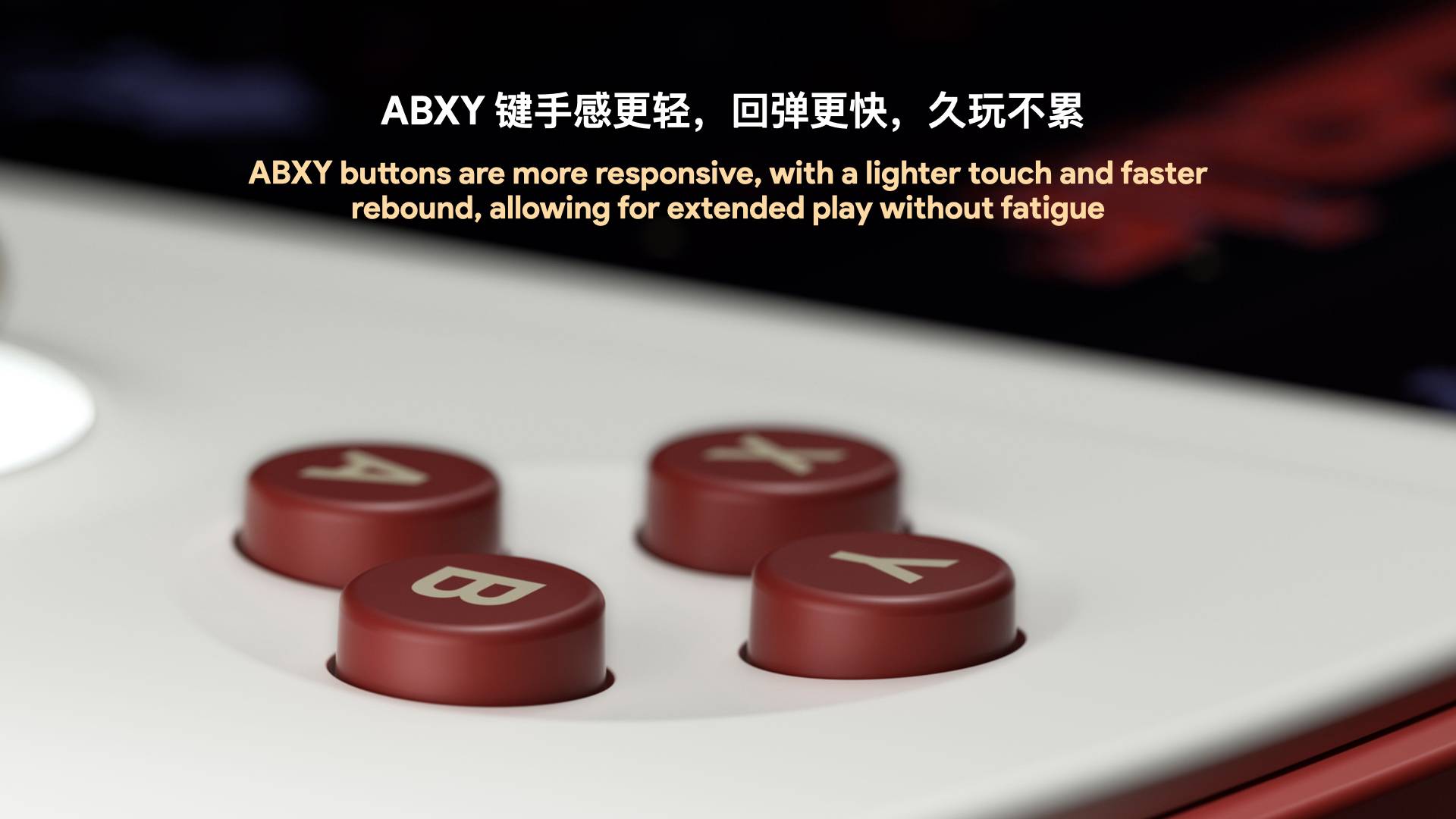 AYANEO Pocket AIR is the first Android handheld gaming device to feature the SoundTapMagic sound vibration system, allowing players to experience synchronized haptic feedback with in-game audio, enhancing the immersive gaming experience for a wide range of classic games.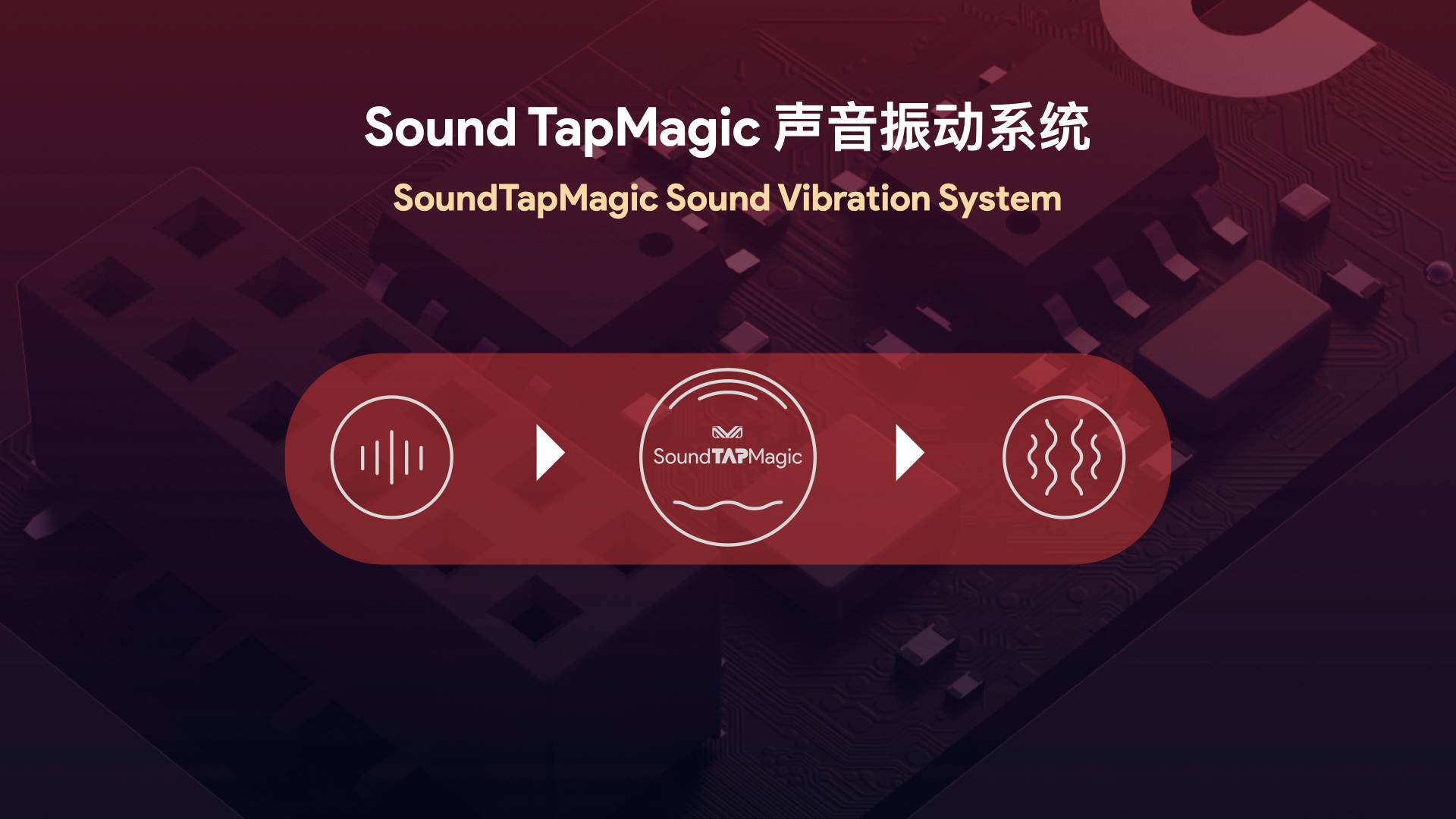 AYANEO Pocket AIR features a three-in-one card slot design, providing users with the flexibility to choose between different card configurations. It also natively supports 4G connectivity, compatible with major 4G network frequency bands worldwide.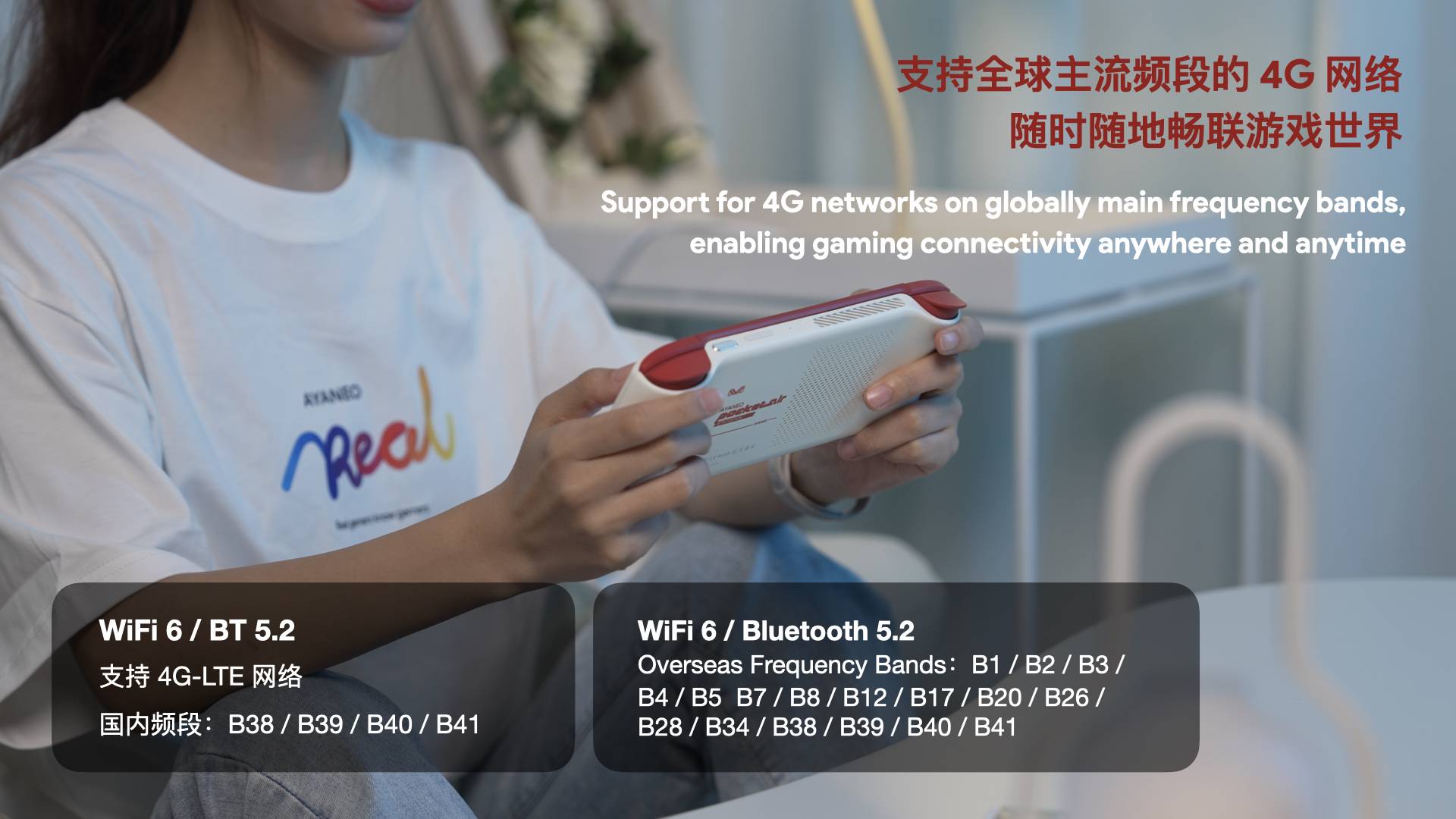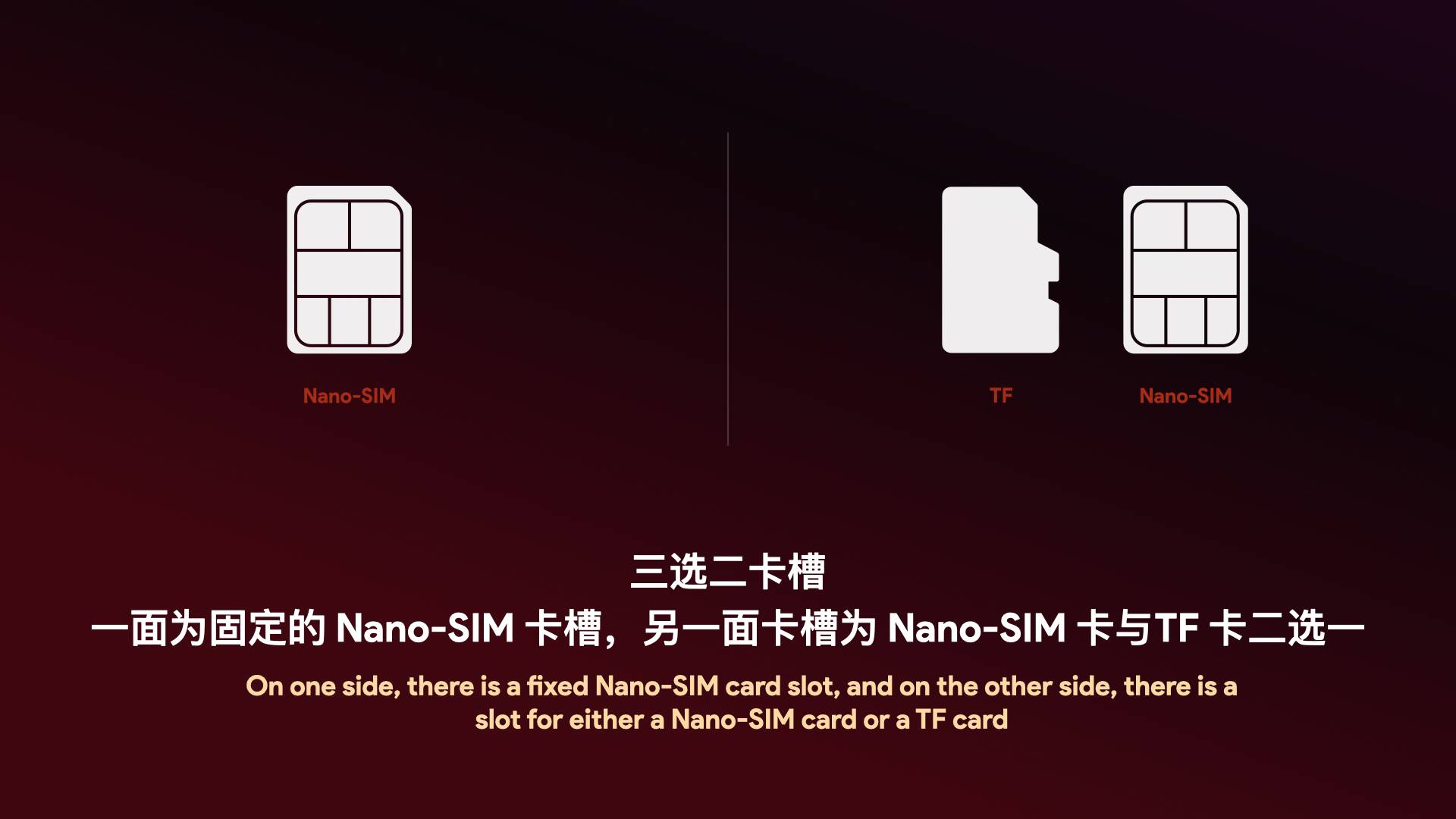 AYANEO Pocket AIR comes equipped with AYAHome, a proprietary Android launcher designed specifically for handheld gaming devices. AYAHome offers industry-leading software experience.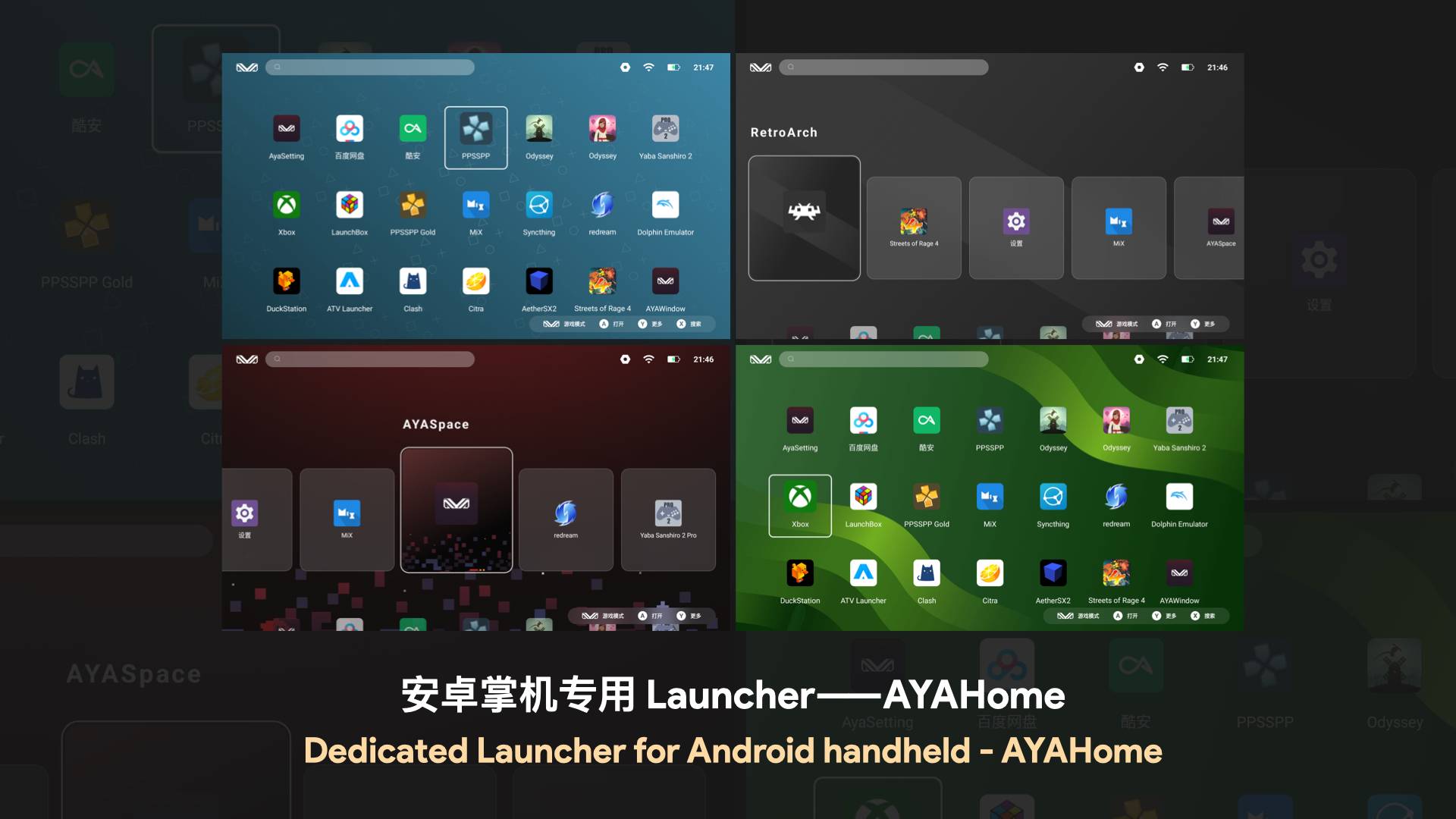 AYAHome features a clean and minimalist UI design, consumes minimal system resources, offers smooth animations, and provides an intuitively simple user experience. It offers full compatibility with both gamepad and touchscreen inputs, making it easy for all users to navigate. Additionally, future updates will bring more features, ensuring an ever-improving software experience for players.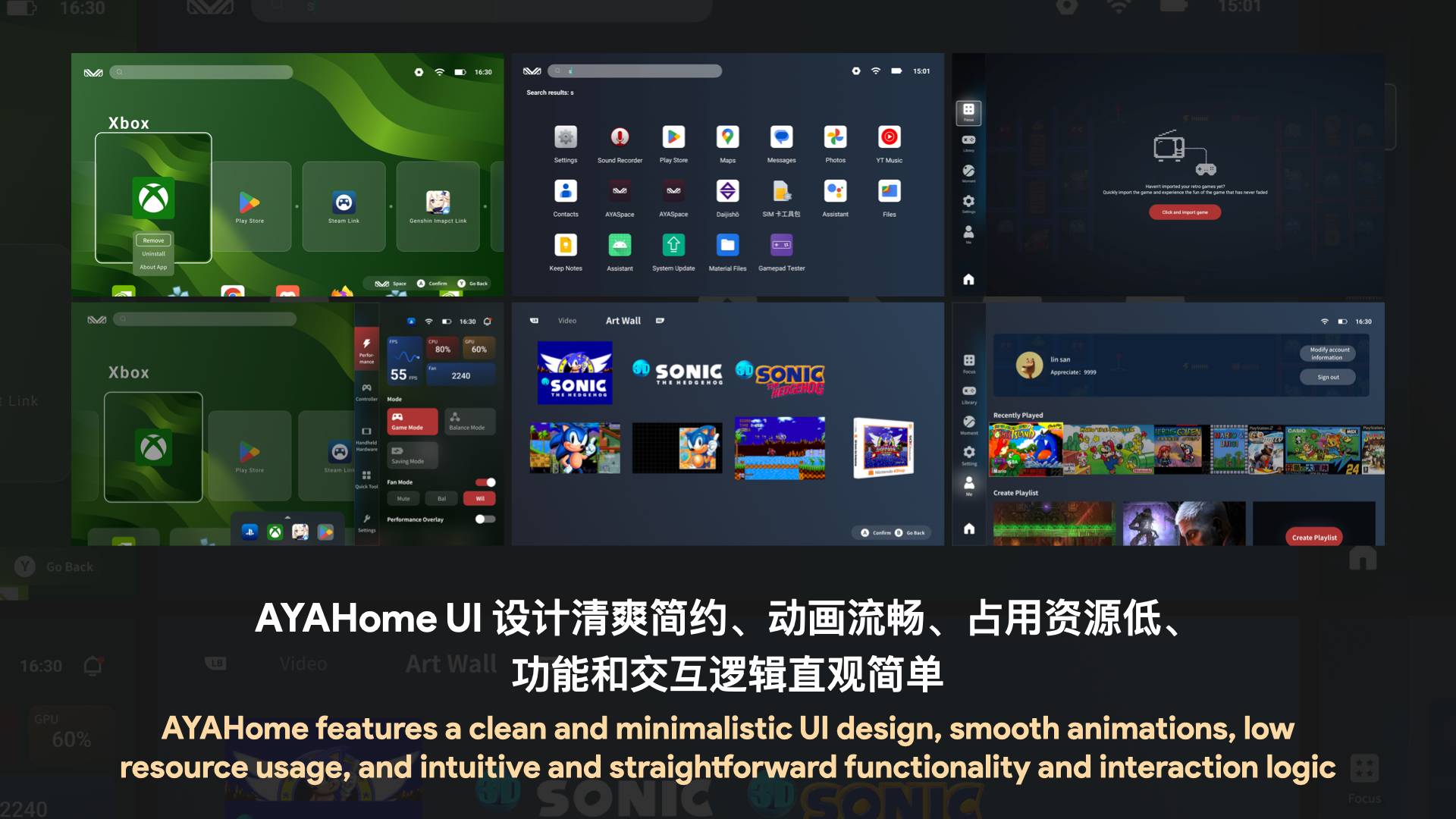 Alongside AYAHome, AYANEO introduces the Android version of its iconic AYASpace handheld management software, providing comprehensive game management capabilities for Pocket AIR.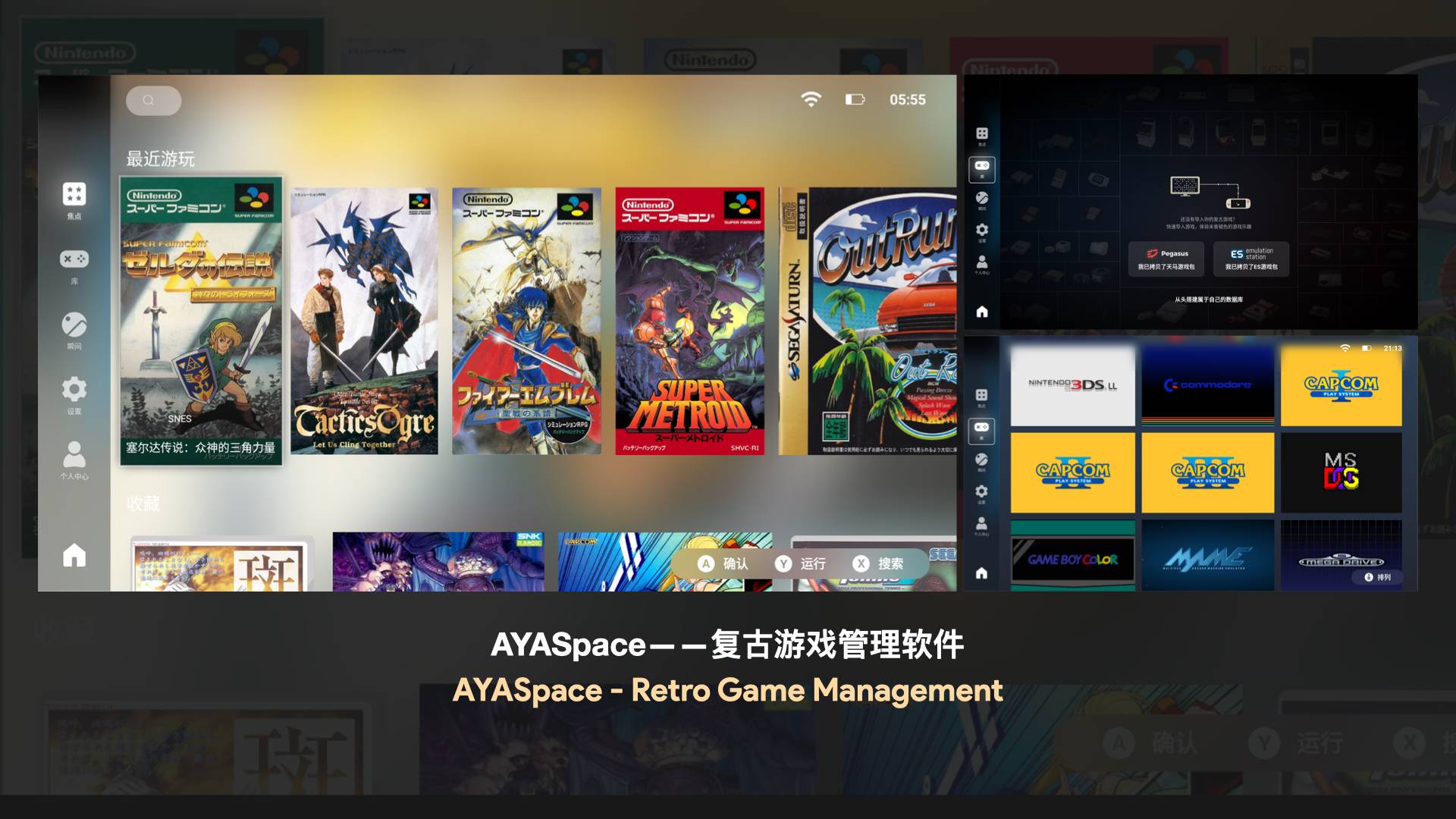 AYASpace exclusively supports two major retro game frontends, Emulation Station (including formats like BATOCERA and RetroBat), and the Pegasus game list, making it easy to import game packages and manage games effortlessly.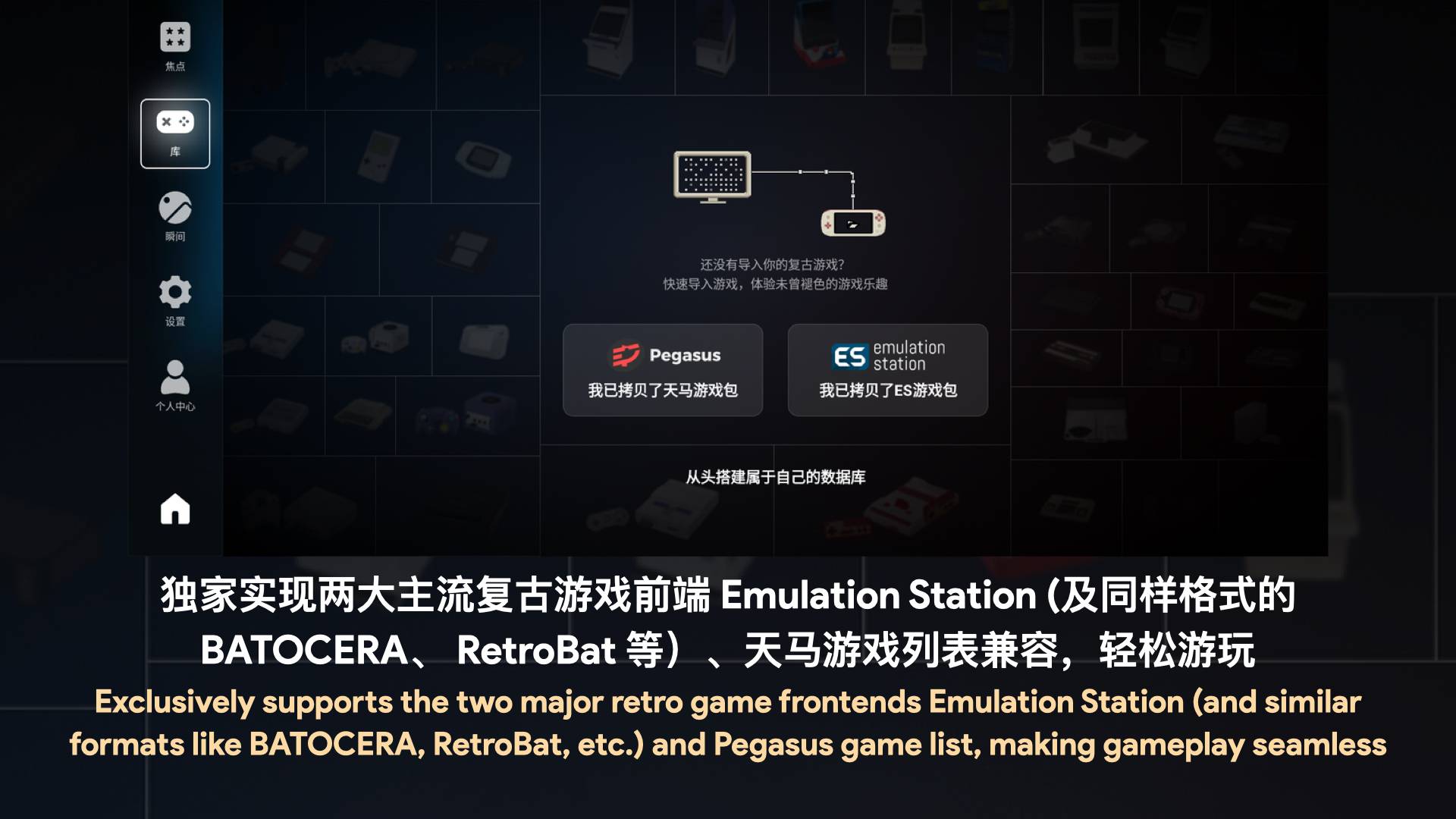 AYASpace offers a high degree of freedom in game management, from game cover display to game profile display, players can set up the game according to their preference.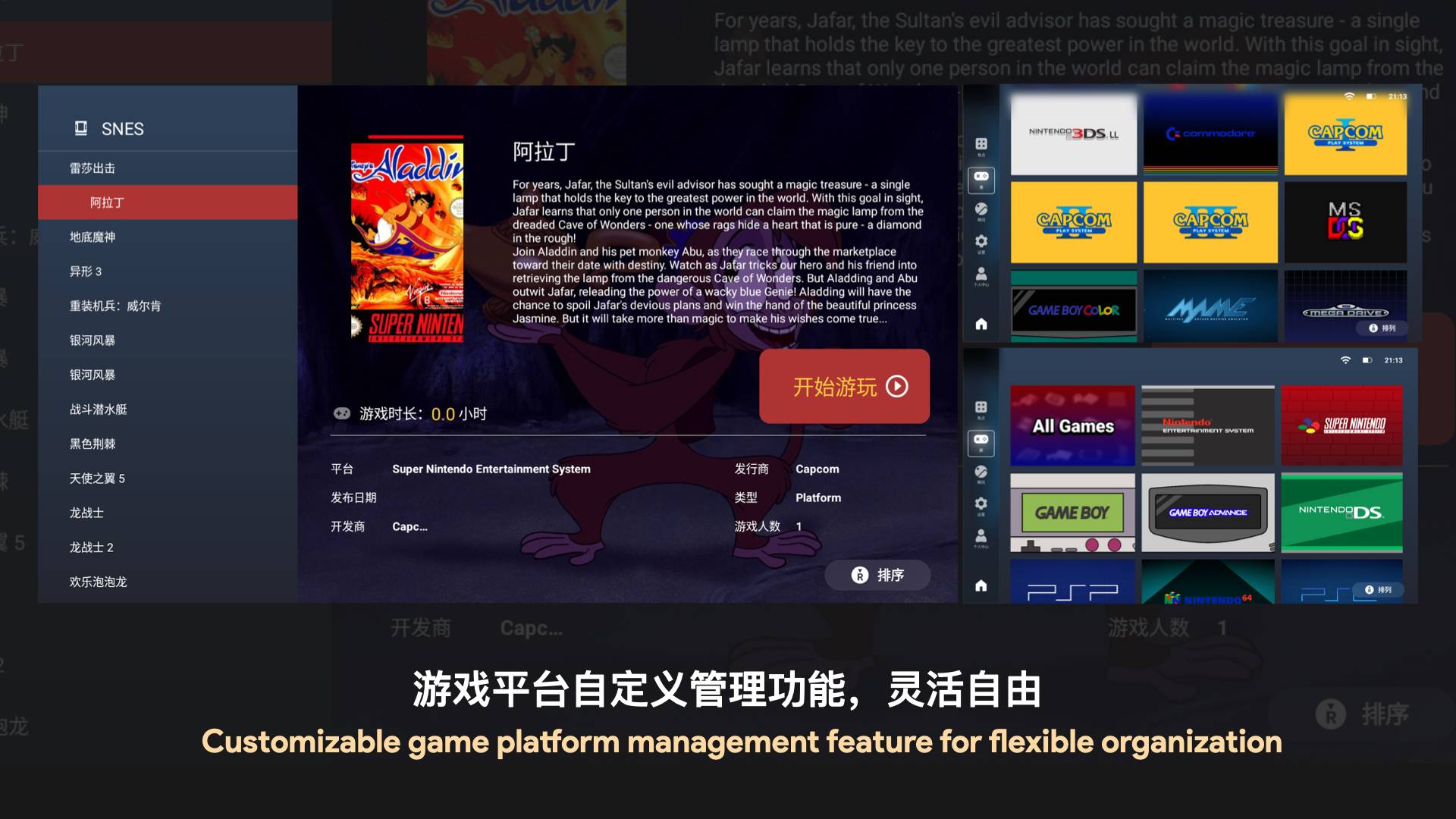 The classic and user-friendly Quick Settings window in AYASpace allows for quick adjustments to the handheld's performance and functions without the need for additional navigation. Additionally, the Android version of the FPS Thunder gaming overlay tool can be easily activated within the Quick Settings window, providing a one-click solution to display information such as FPS, CPU usage, and fan speed directly on the game screen.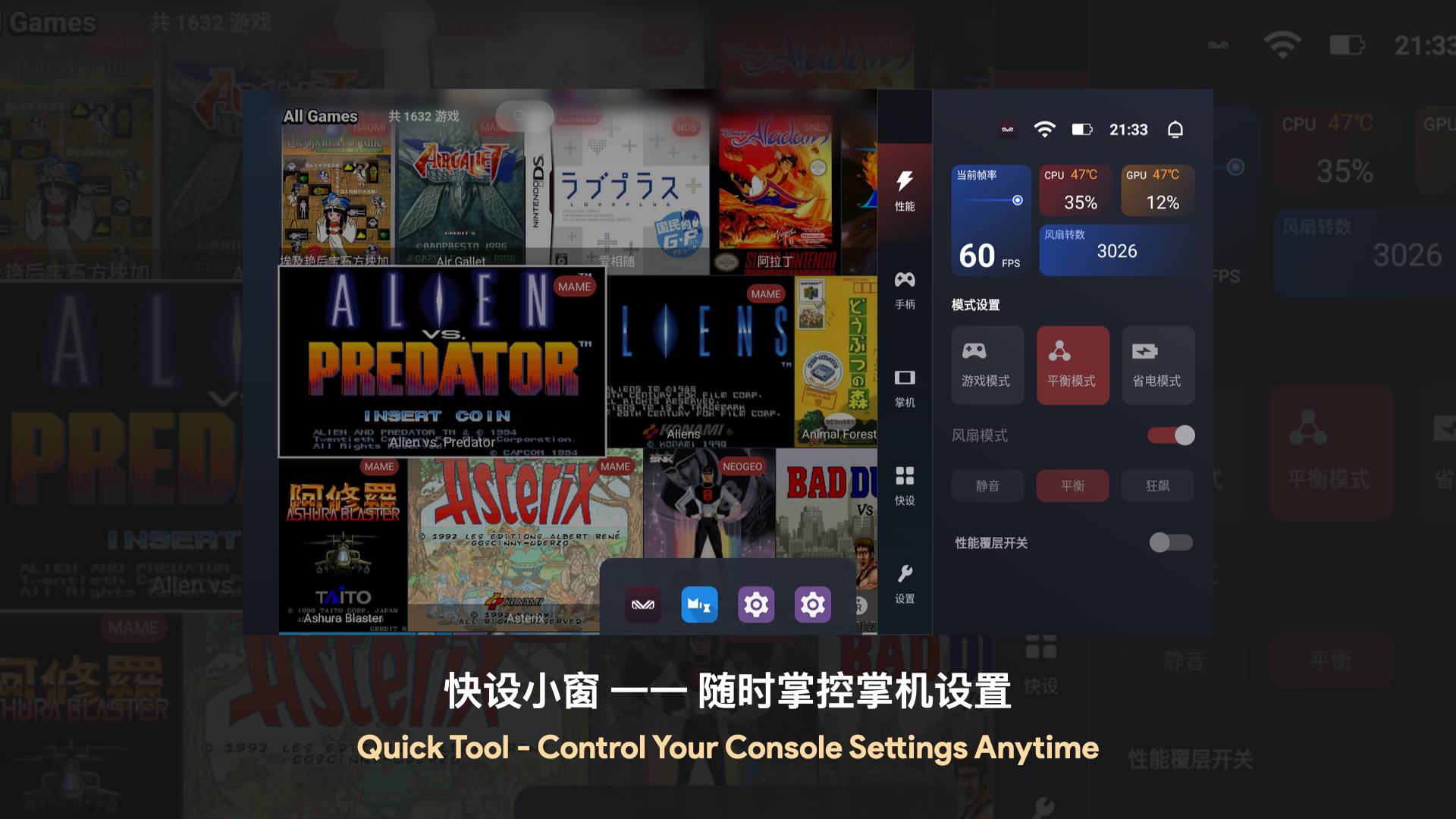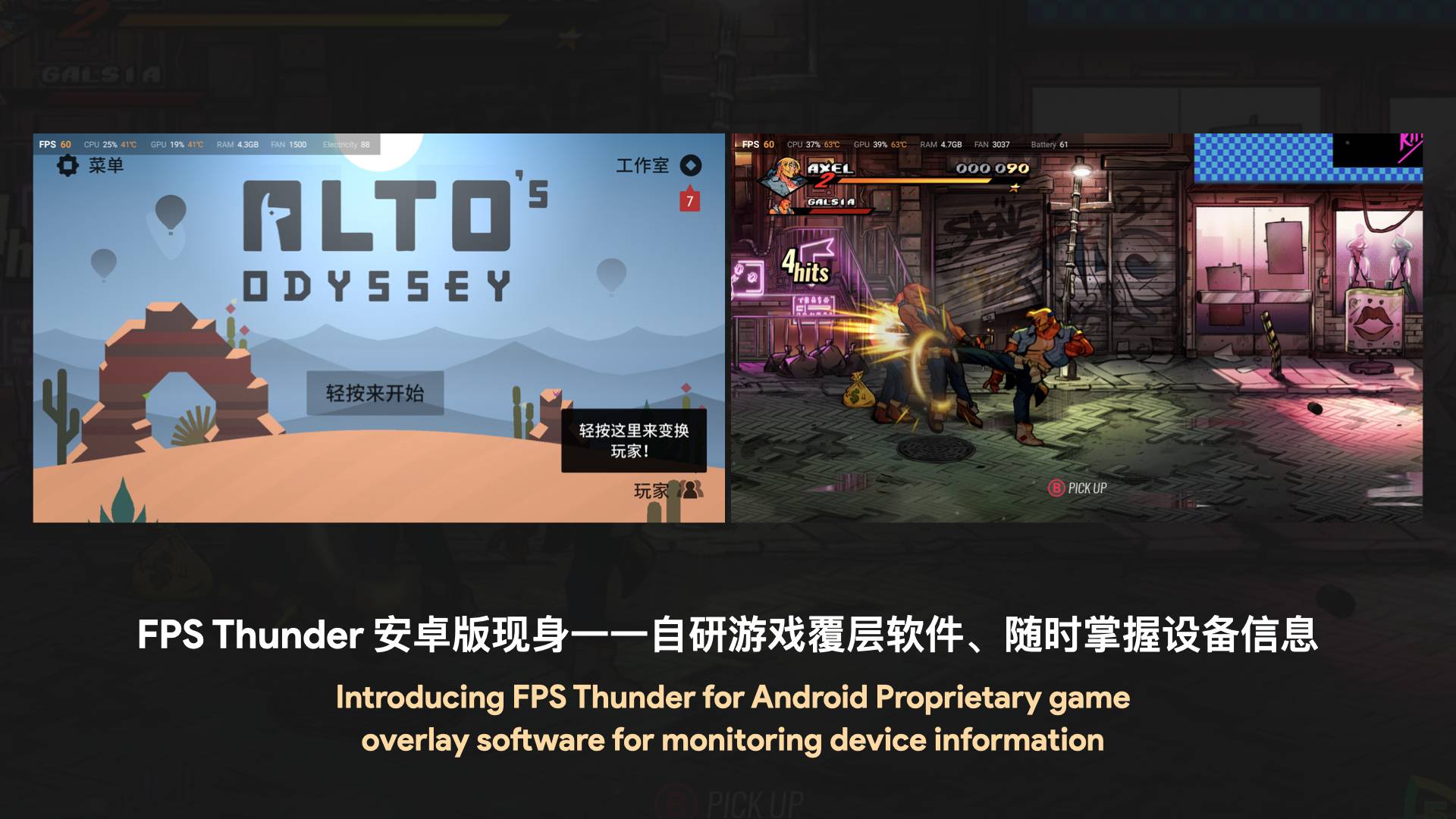 Crowdfunding is officially open
For AYANEO Pocket AIR, which brings top-tier experience and quality to the Android handheld gaming world. Participating in the crowdfunding campaign allows you to enjoy early bird pricing, crowdfunding bundles, accessory packages, and other fantastic benefits.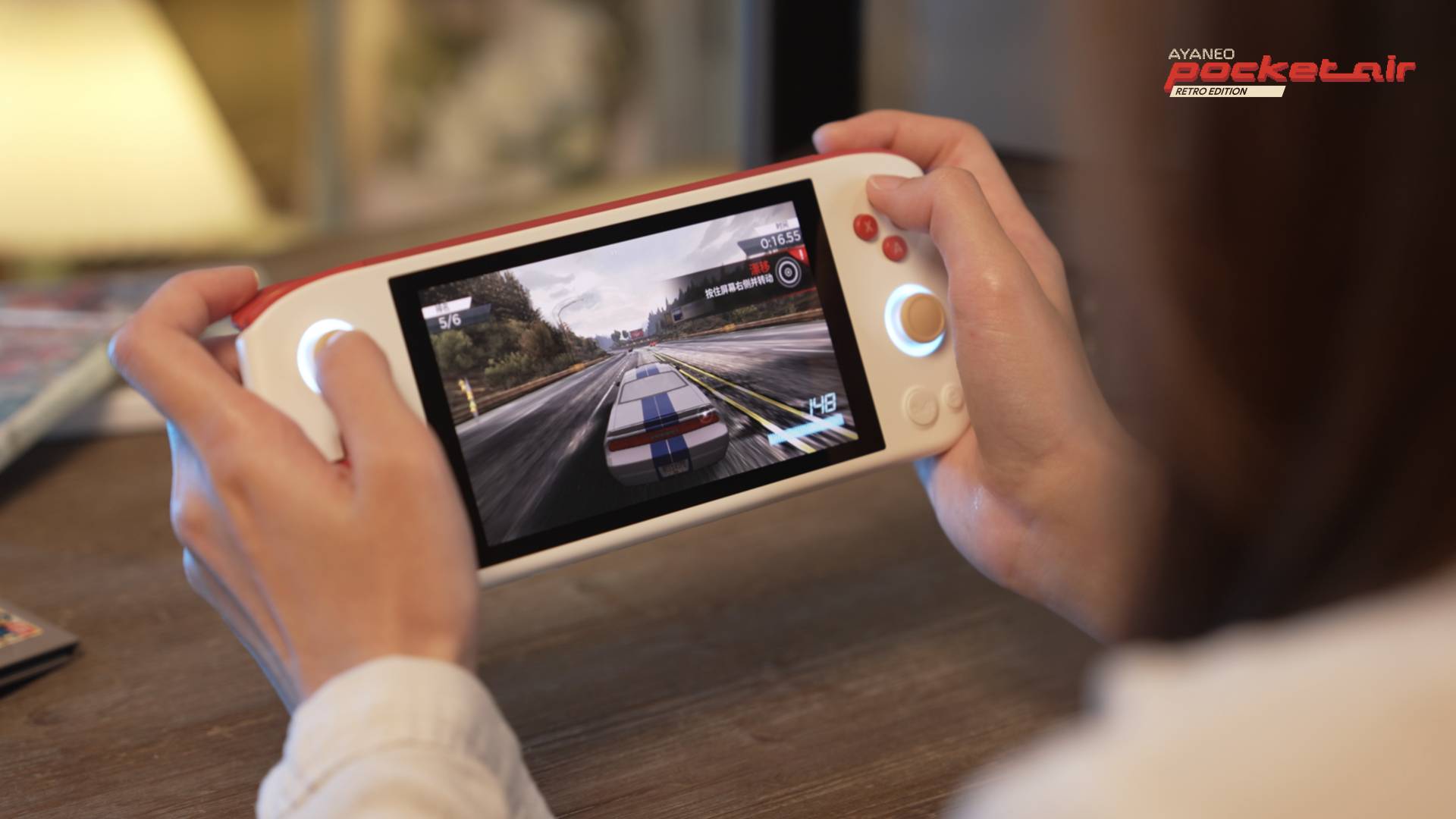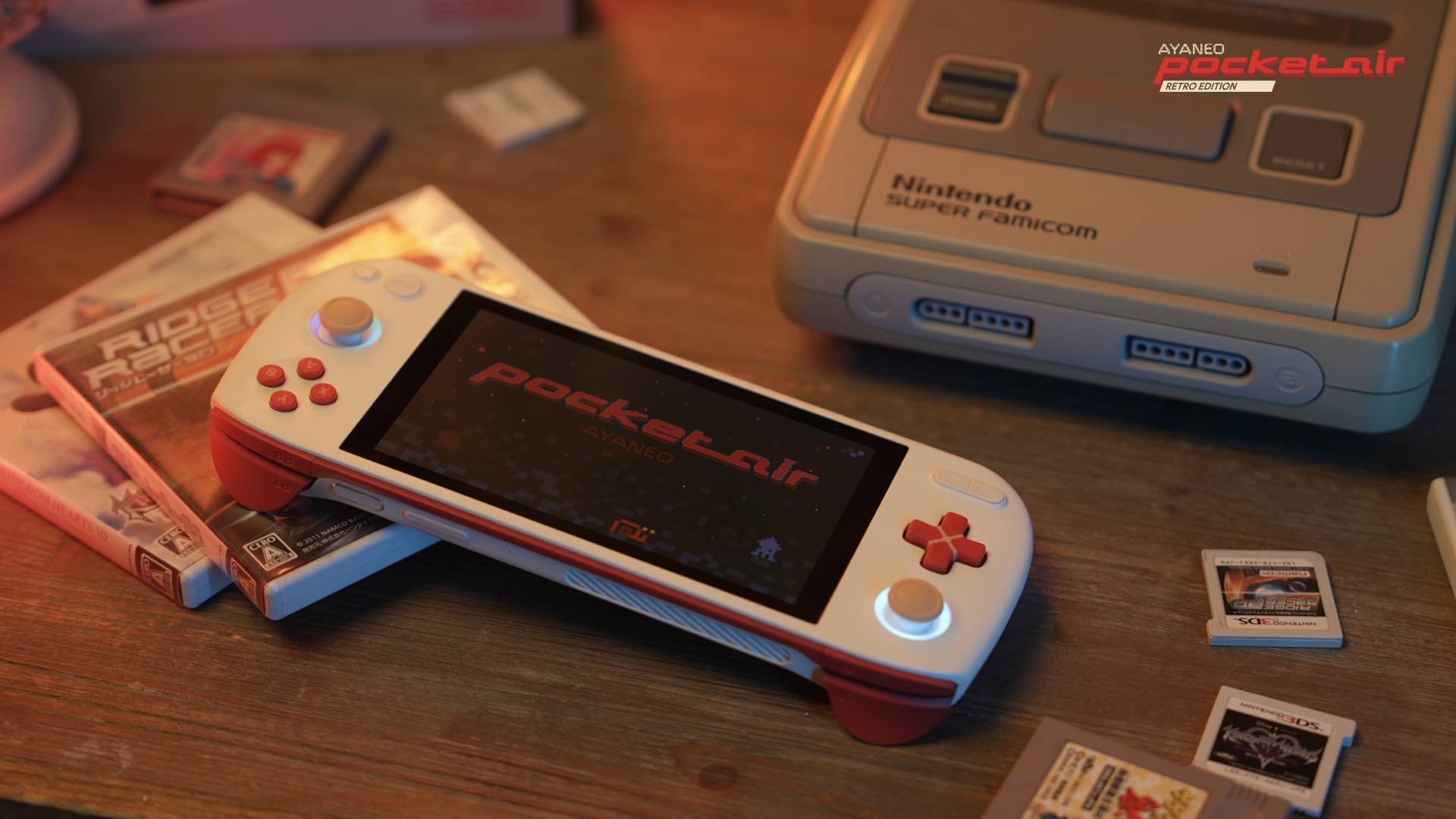 IGG: https://www.ayaneo.com/igg/PocketAir
Discord: https://discord.gg/ZZjYCAyh7F