On July 29th, AYANEO CEO Arthur conducted an online livestream, sharing detailed product highlights of AYANEO's first Android handheld, Pocket AIR, allowing players to be the first to experience the charm of Pocket AIR.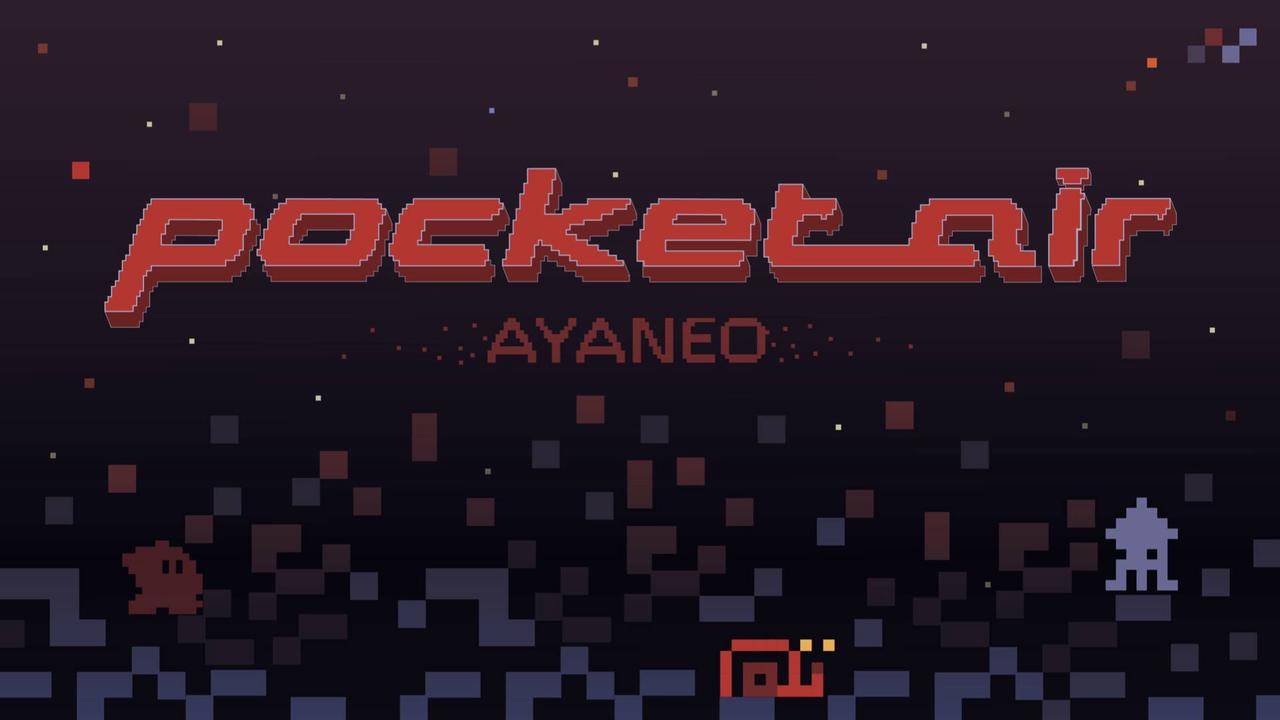 AYANEO Pocket AIR - Leading the Industry with Innovative Ultra-thin OLED Android Handheld
As passionate gamers and handheld enthusiasts, we are determined to create a superior Android handheld device for the multitude of players who love retro gaming.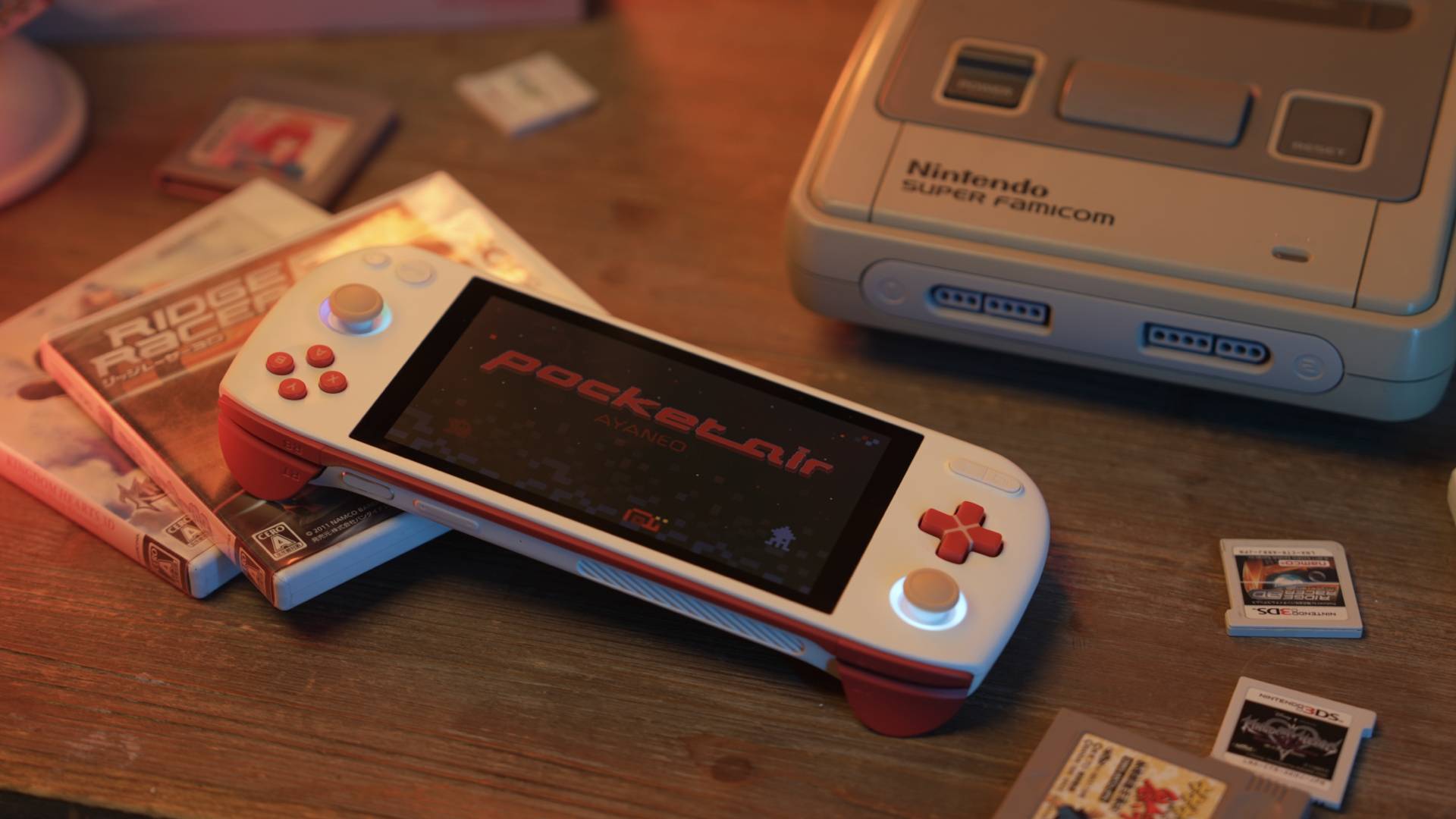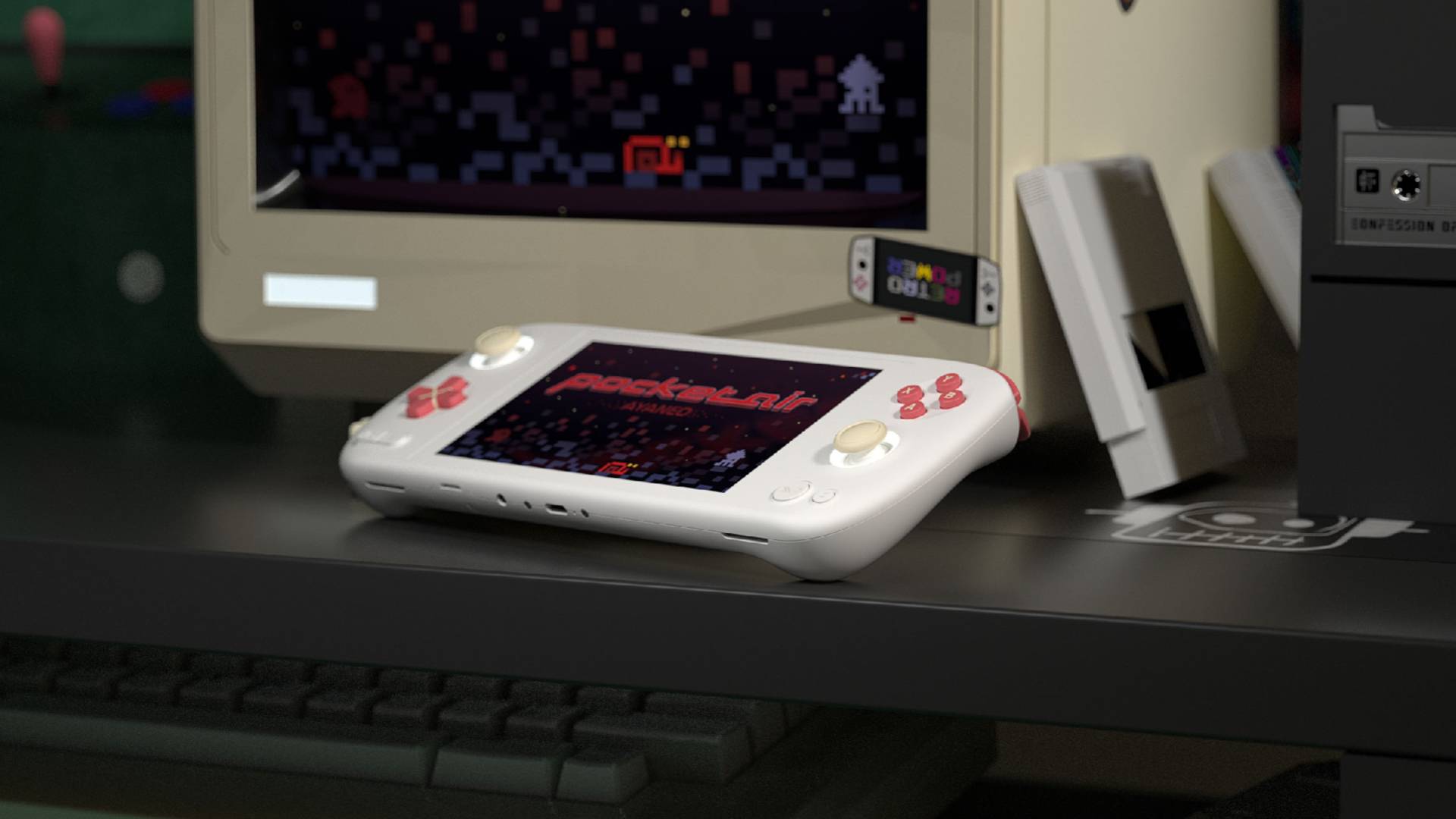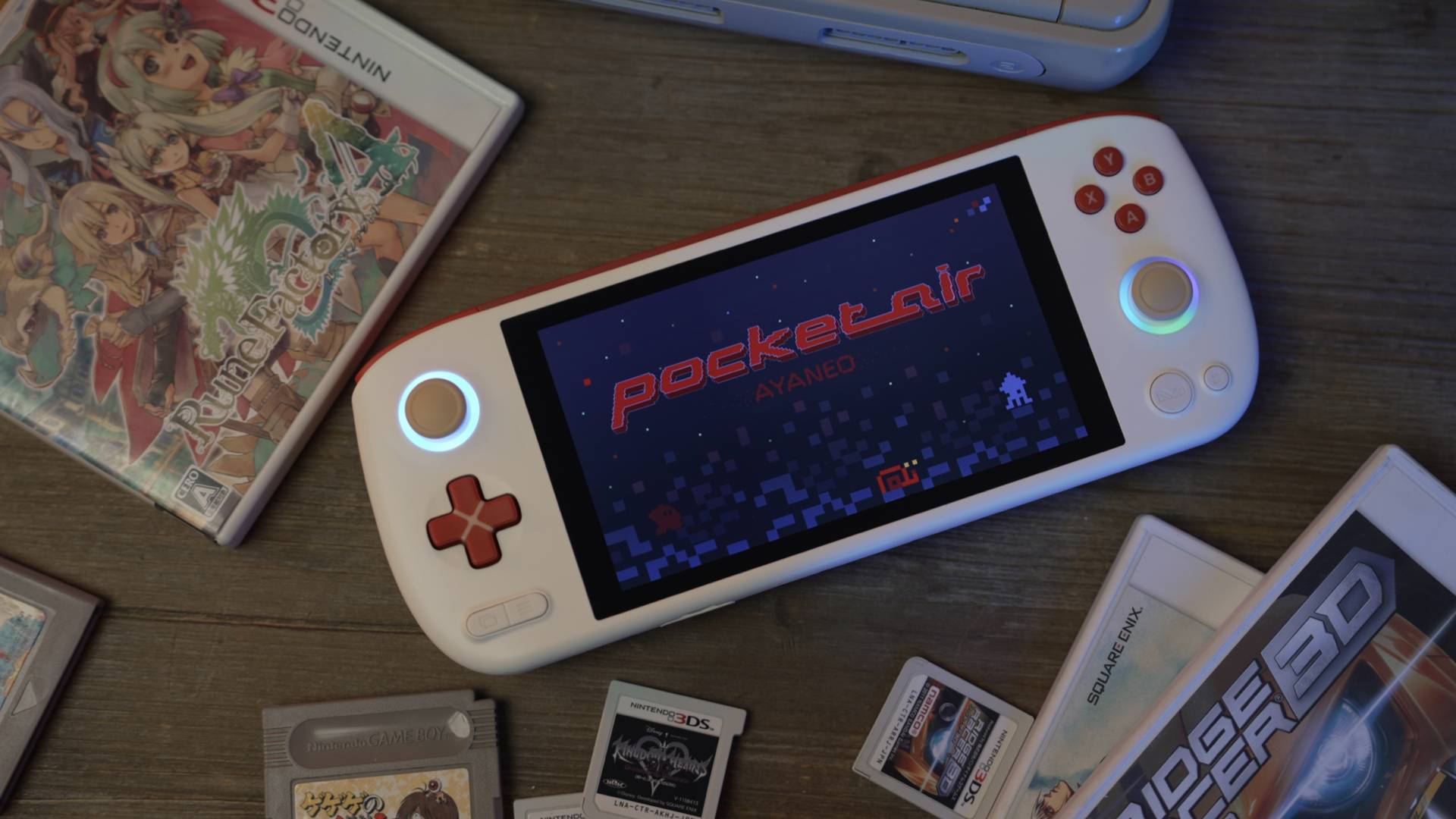 As a completely different Android handheld, AYANEO Pocket AIR is empowered with several advanced technologies typically found in Windows handhelds, providing players with top-notch quality and exceptional experiences.
Clean and Elegant Design and Grip
AYANEO Pocket AIR continues the lightweight and stylish design of the AIR series, with a slim body thickness of just 17mm and a weight of approximately 380g. It maintains the AIR series' tradition of being lightweight and portable, making it as convenient to carry around as a mobile phone. It is truly a handheld retro gaming masterpiece that can be easily taken with you wherever you go.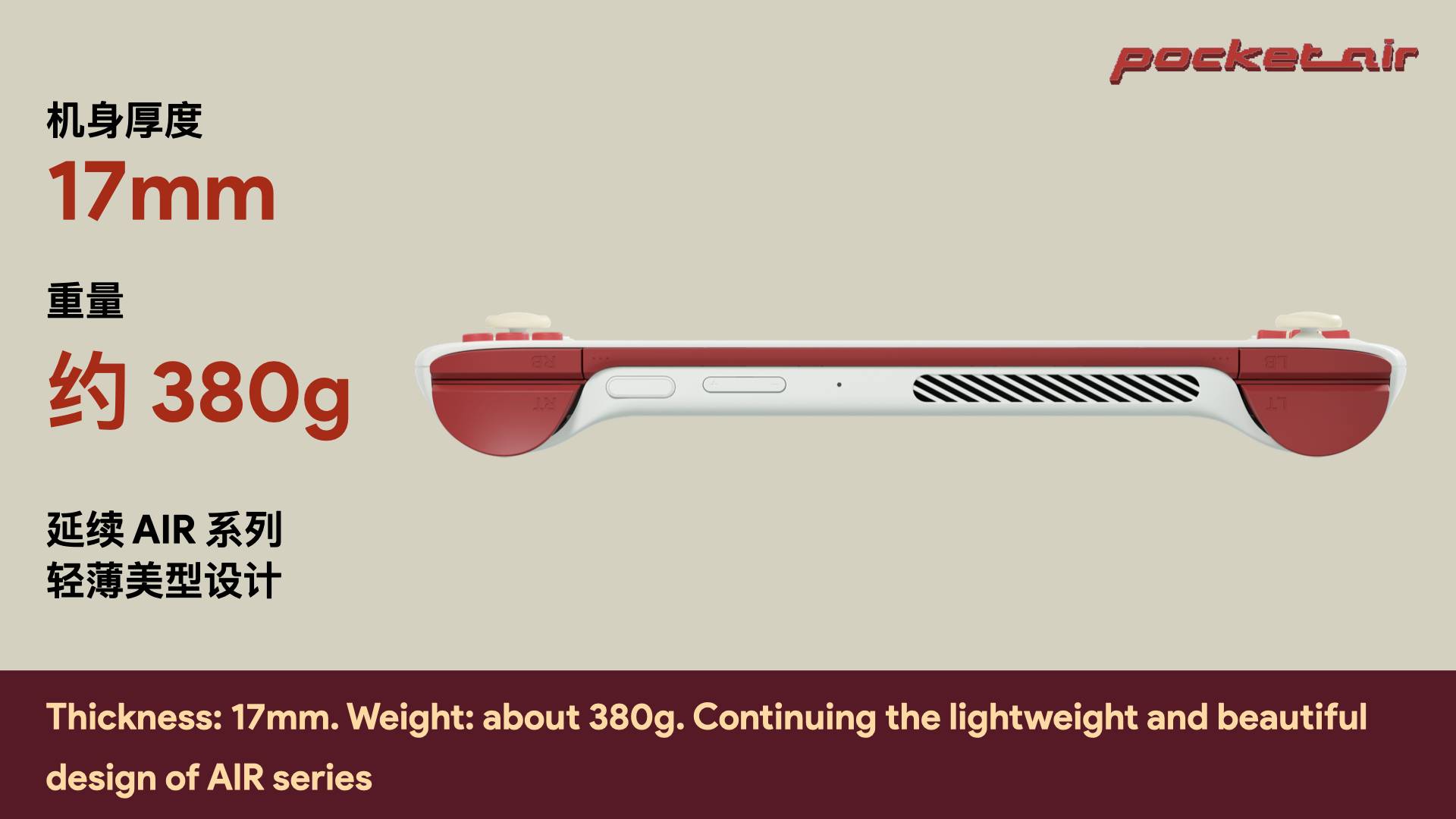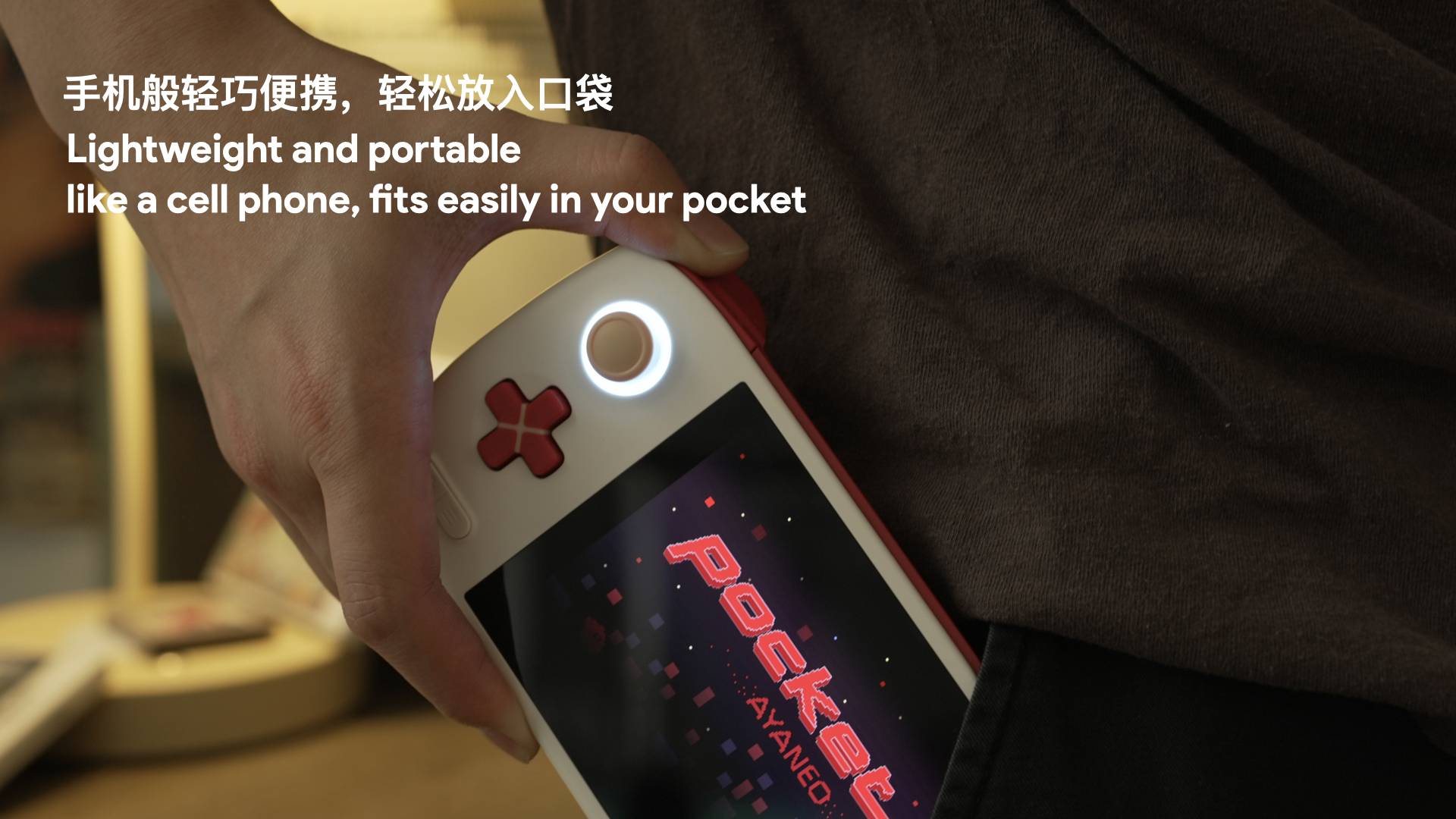 AYANEO Pocket AIR's color scheme is a major highlight in its exterior design. We pay tribute to the classics with the iconic red and white combination that many players are familiar with. Additionally, we creatively adopt a vintage yellow color for the joystick, creating an immersive atmosphere full of retro charm. This unique combination adds to the nostalgic appeal and makes the gaming experience even more enjoyable.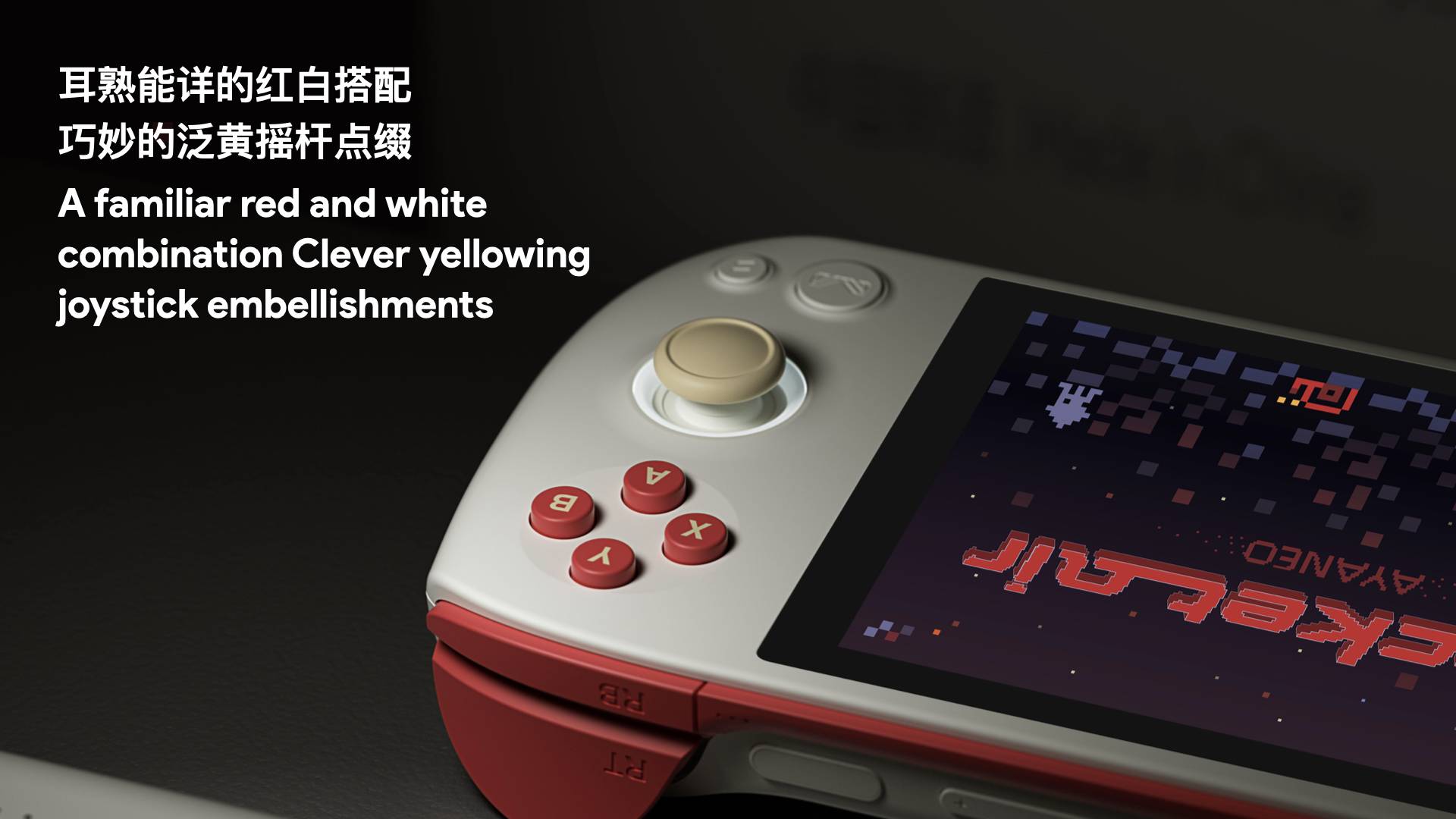 Indeed, in the current Android handheld gaming market, products that prioritize grip comfort are few and far between. We have taken this aspect seriously and equipped AYANEO Pocket AIR with the highly acclaimed "AIRTouch" ergonomic grip. This design perfectly fits the natural contours of the hand, providing an unparalleled level of comfort. Compared to most traditional flat-design Android handhelds, AYANEO Pocket AIR undoubtedly offers an unprecedented and enjoyable grip experience for Android gaming enthusiasts.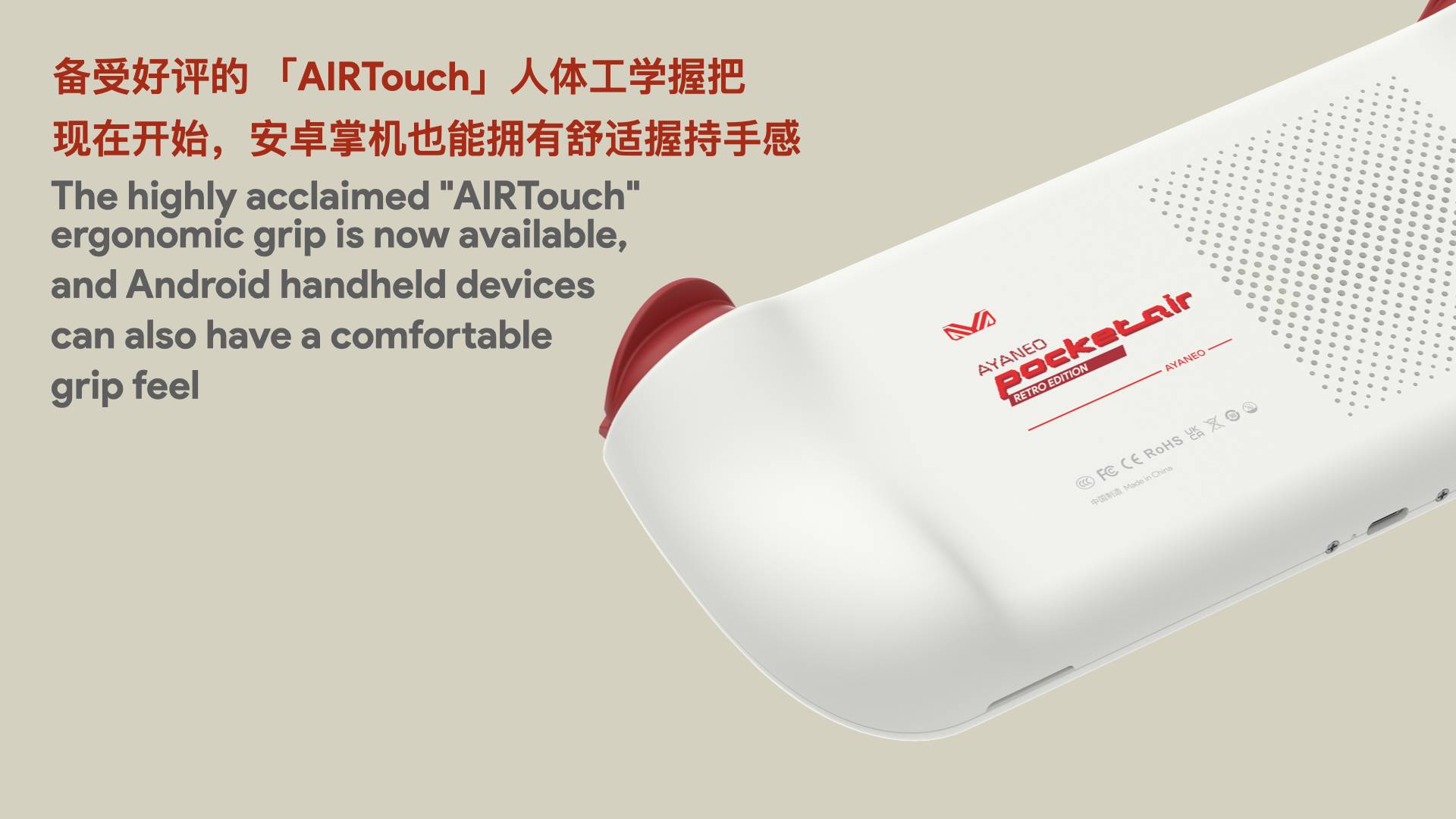 A great screen that's rare in Android handhelds
AYANEO Pocket AIR embraces a lightweight and slim design language, featuring a 5.5" 1080P AMOLED display with vibrant colors. The 16:9 aspect ratio provides excellent compatibility, while its outstanding color representation sets it apart from other Android handhelds. With close to a 180° viewing angle, faster response times, and minimal light leakage, the screen offers natural advantages that are hard to match by other Android handheld devices.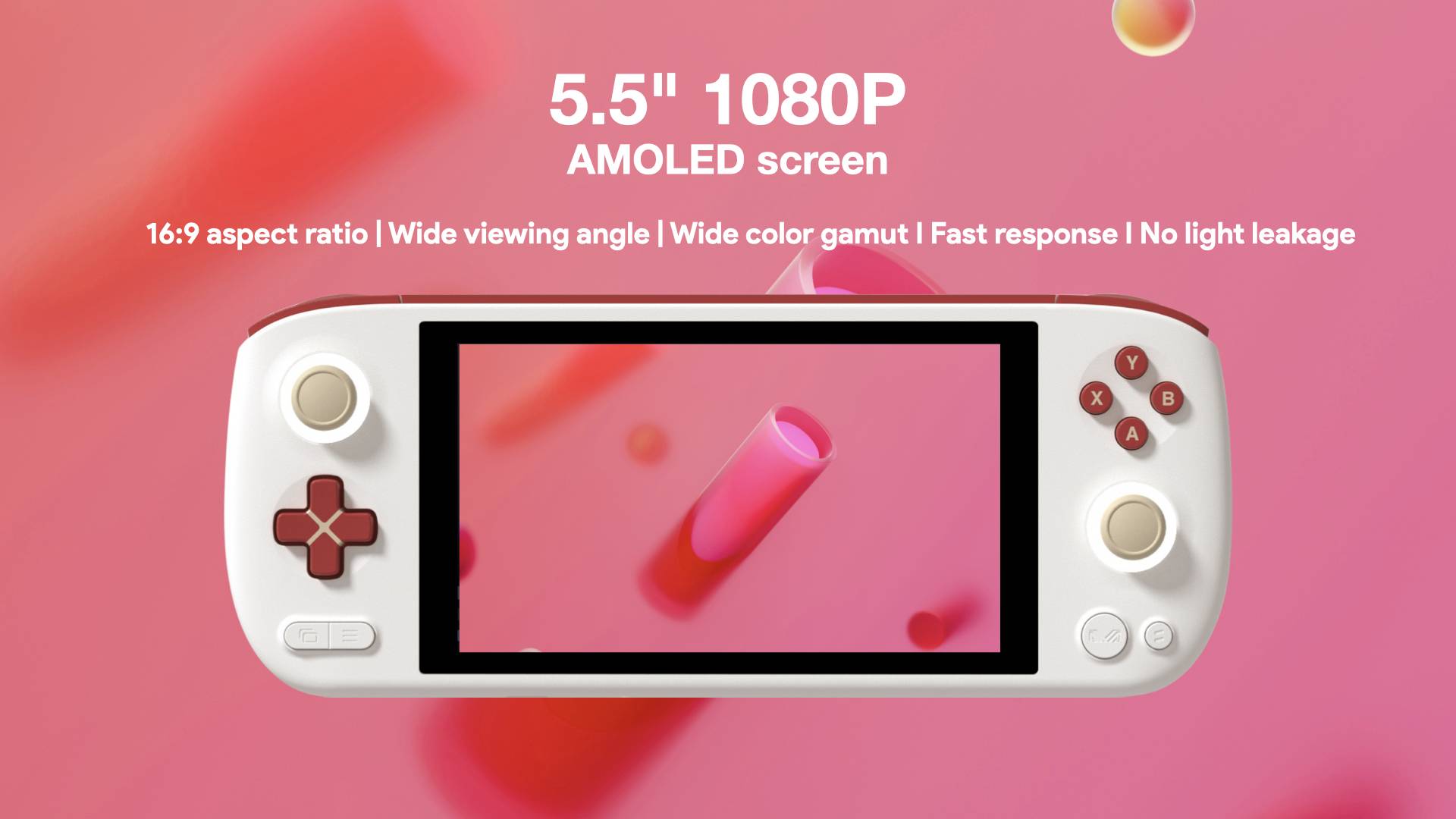 The superior screen color performance of AYANEO Pocket AIR allows it to present more vivid and stunning visuals while playing retro games. This results in a refreshing and enhanced experience for retro gaming enthusiasts, bringing a new level of immersion and enjoyment to their favorite classics.
Top-tier impressive performance
In the current Android handheld gaming market, most products still maintain performance at a basic level. AYANEO Pocket AIR is equipped with the MTK Dimensity 1200 processor, surpassing the performance of the majority of Android handheld gaming devices on the market.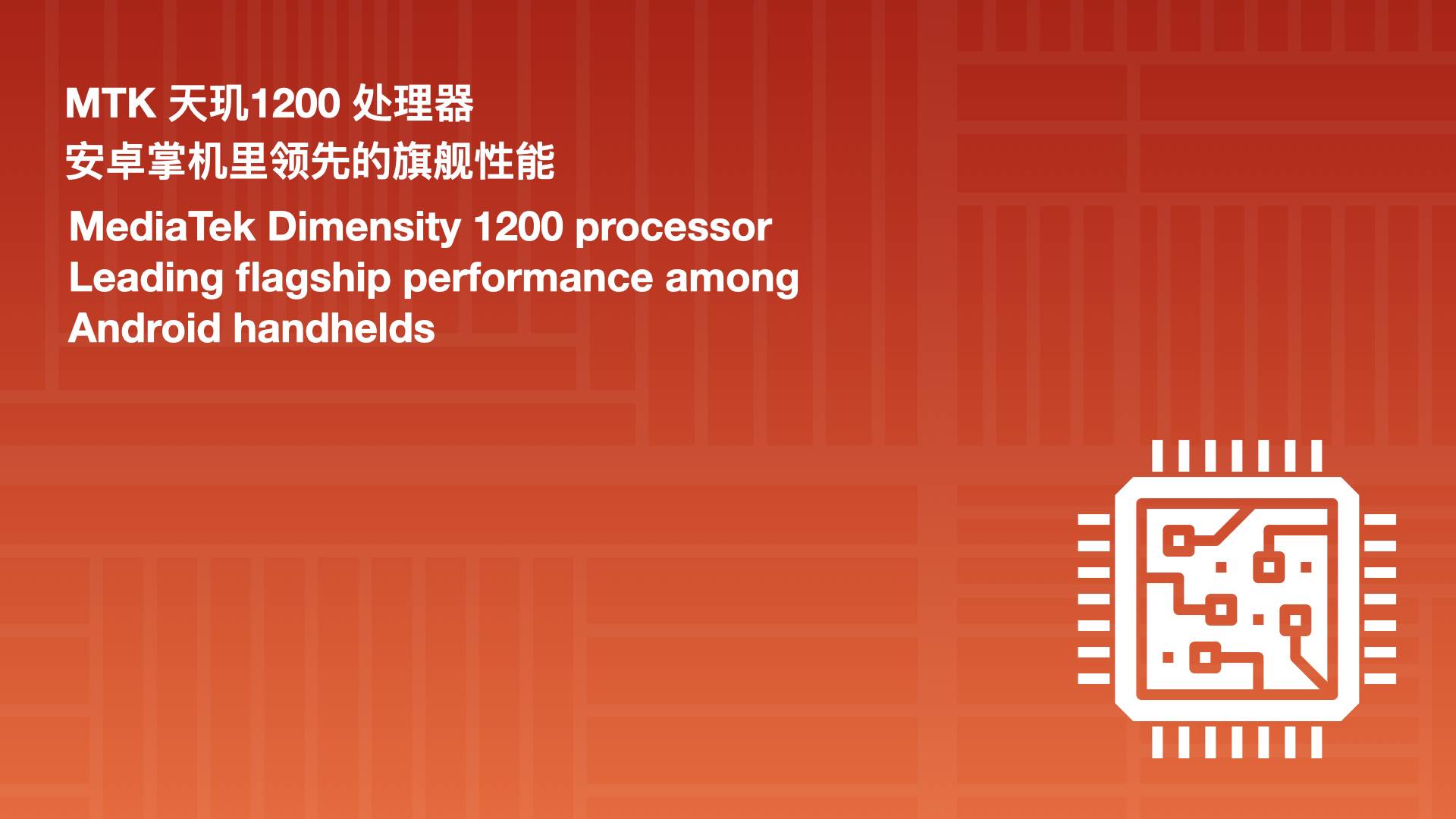 With a flagship-level processor as a solid foundation, AYANEO Pocket AIR can effortlessly play numerous retro games at higher resolutions. Even in daily usage, it exhibits smooth performance that sets it apart from other Android handheld gaming devices.
X86-level robust active cooling system
The MTK Dimensity 1200 processor used in AYANEO Pocket AIR is built on a 6nm process, offering excellent power efficiency and heat performance. To ensure an even better user experience, we have equipped Pocket AIR with an X86-level powerful active cooling system for efficient heat dissipation.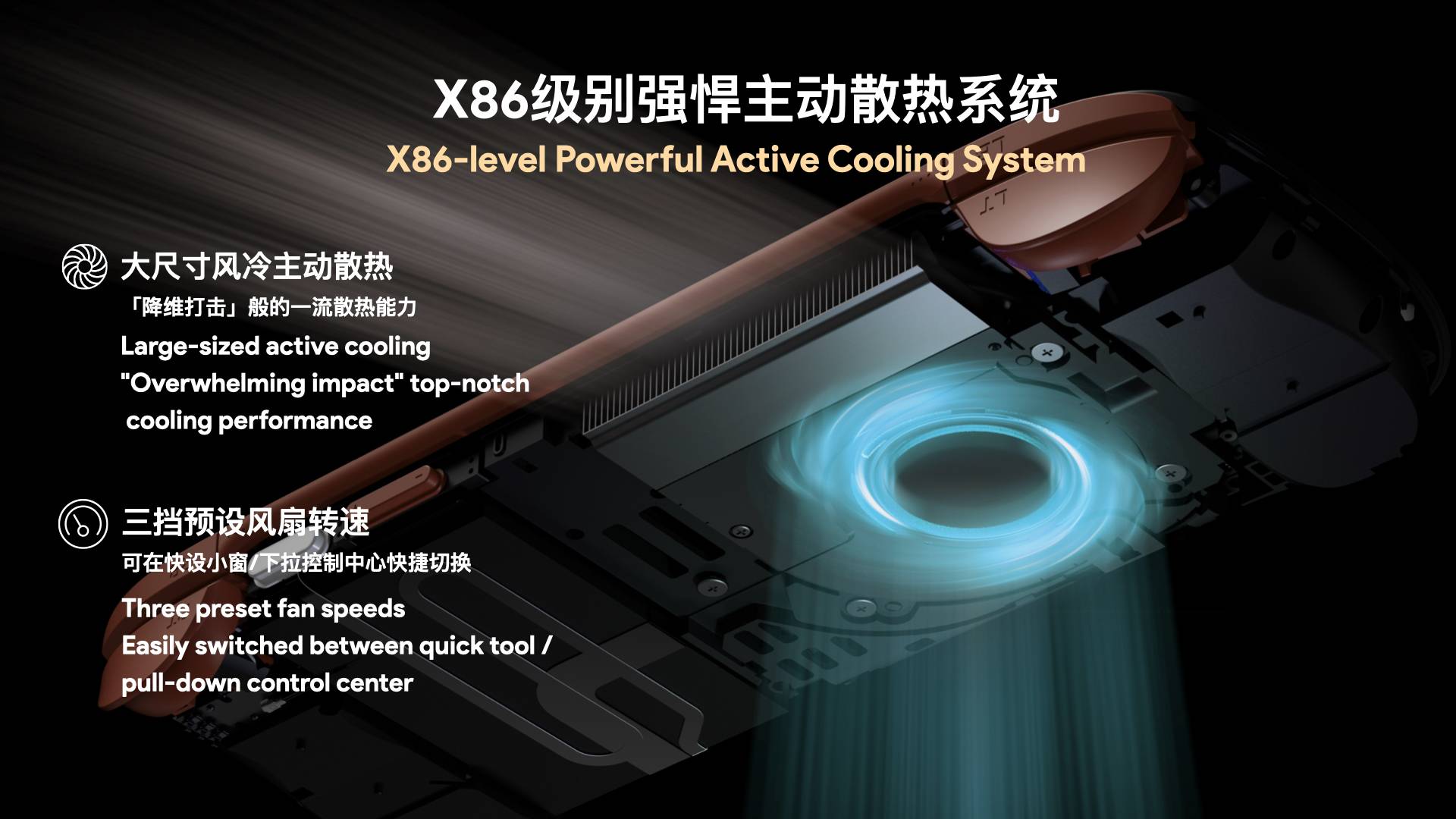 AYANEO Pocket AIR comes equipped with a large-sized cooling fan, which is a Windows-level cooling system adapted for ARM-based Android handheld devices. This powerful cooling capability allows Pocket AIR to deliver a comfortable gaming experience even during long gameplay sessions.
Additionally, we offer three preset fan speed options for Pocket AIR, allowing players to easily switch between different cooling profiles through the control center or AYASpace's Quick Tool, to meet the cooling demands under different load scenarios.
The leading control system in Android handhelds
In the Windows handheld gaming field, AYANEO takes the lead in introducing the combination of Hall sensing joystick and hall trigger, allowing more Windows handheld gaming players to experience a smooth and responsive control feeling.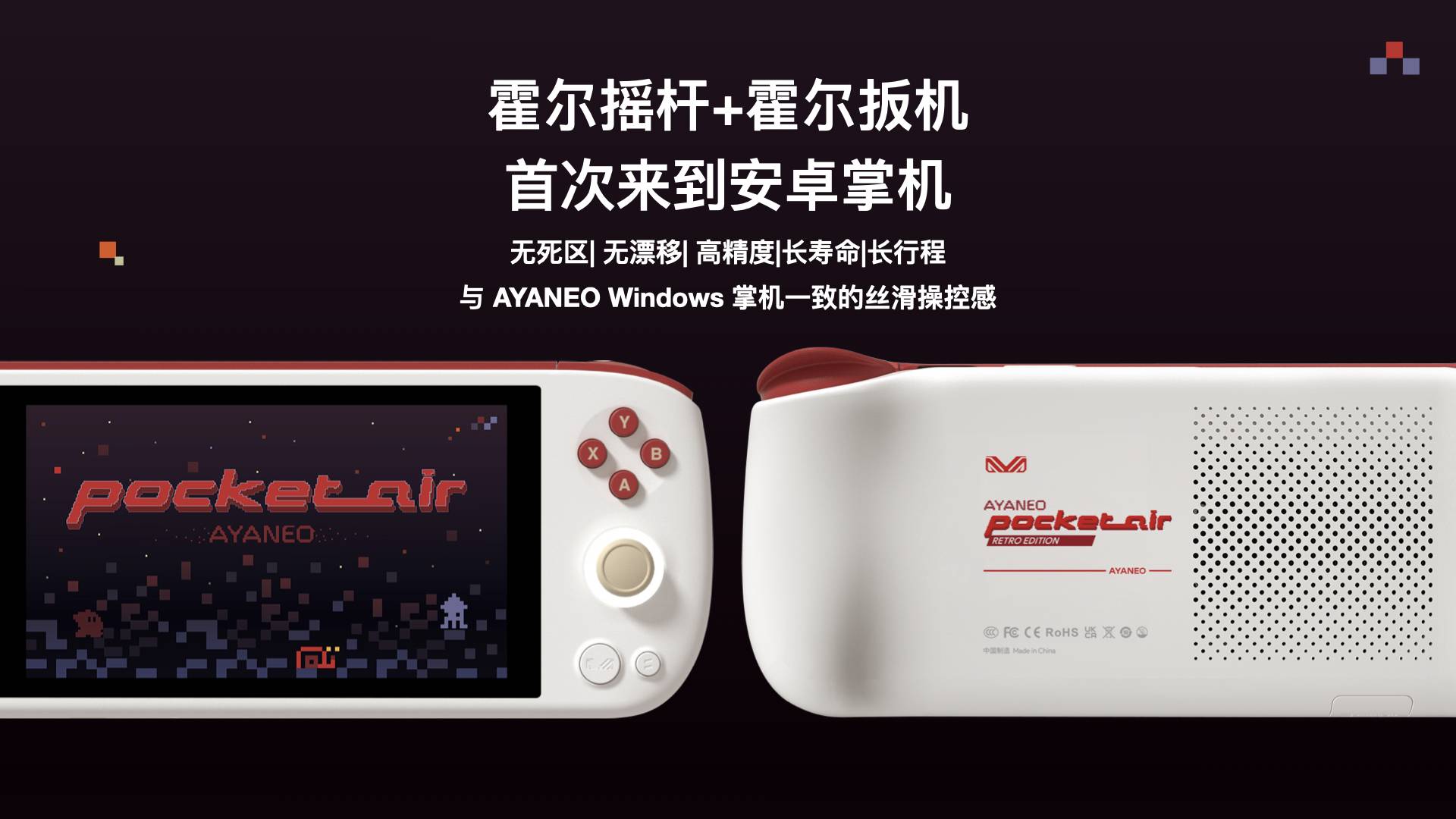 We will continue this excellent tradition. For a long time, Android handheld gaming devices on the market have not prioritized the control experience. We are determined to change this situation. AYANEO Pocket AIR will be the first to feature Hall sensing joystick and hall trigger, offering drift-free and dead zone-free controls. With the long-stroke Hall trigger, the retro gaming experience will reach new heights.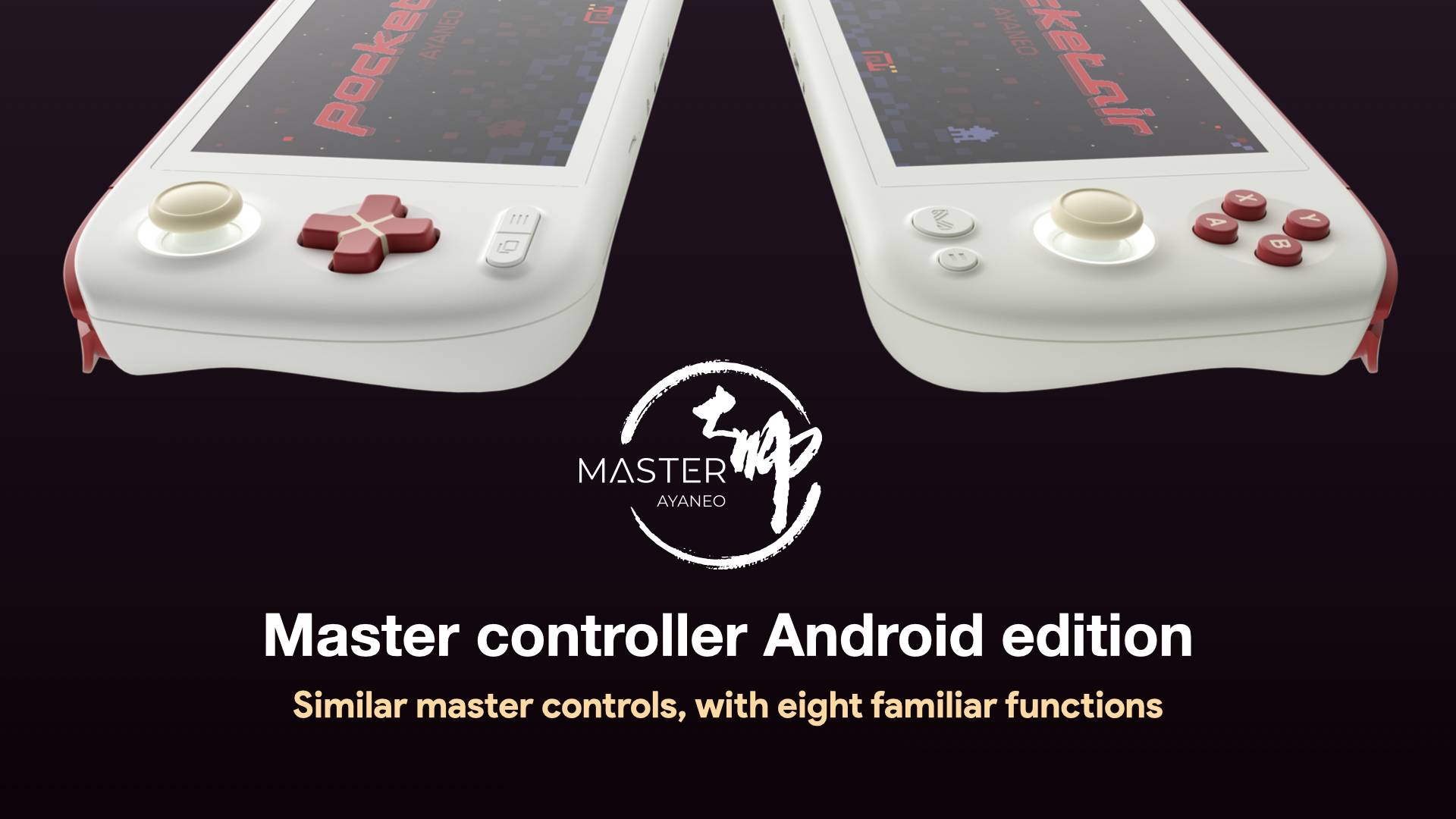 In addition, AYANEO Pocket AIR is still equipped with the exclusive Master all-in-one controller, developed by AYANEO, featuring the same eight functions as AYANEO Windows handhelds, allowing Android handhelds to enjoy the rich functionality comparable to professional controllers.
SoundTapMagic Audio Vibration Flagship Future Technology
As early as AYANEO 2, we independently developed the SoundTapMagic audio vibration feature, which enhances the retro gaming experience by adding haptic feedback to numerous retro games.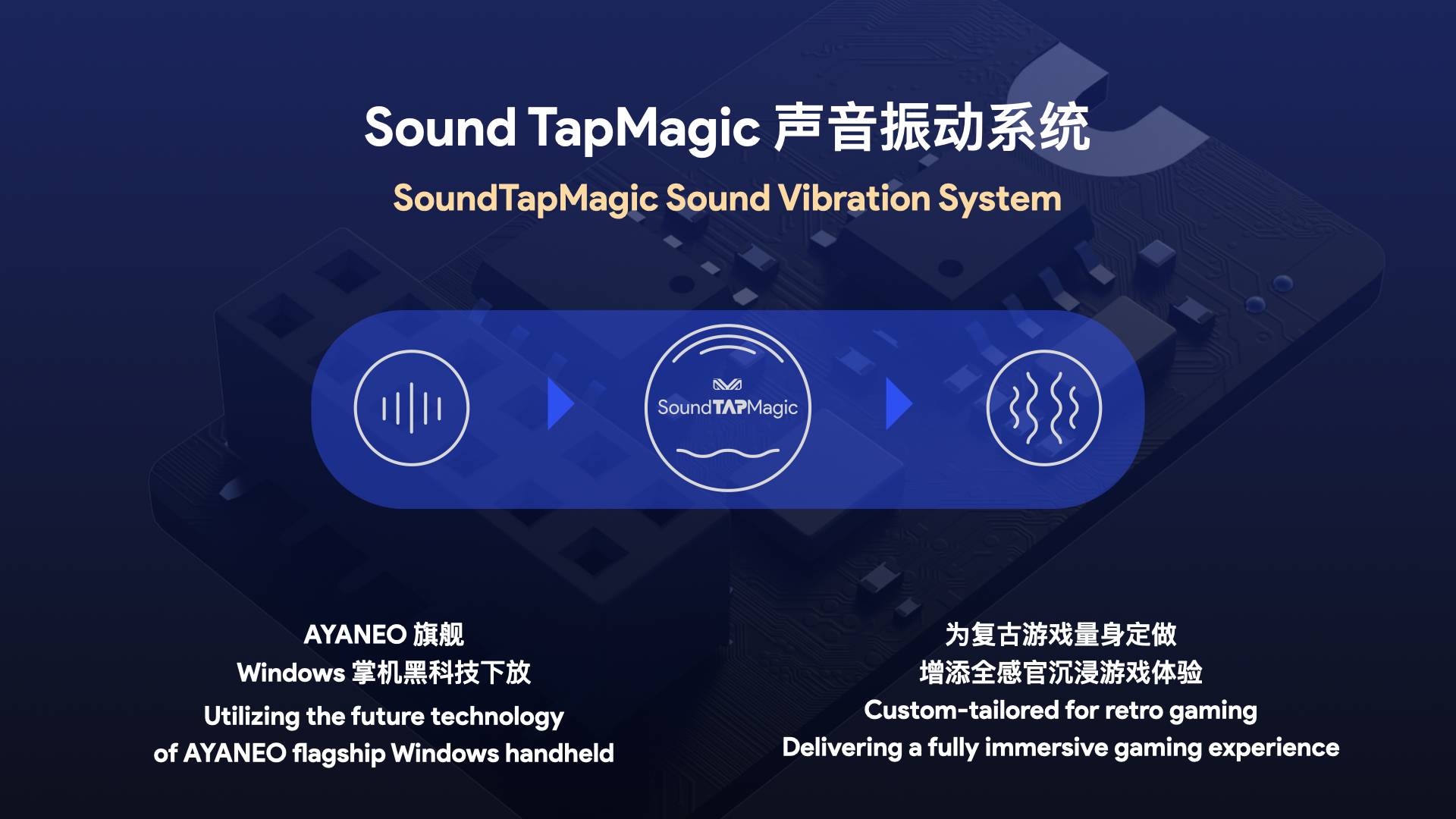 Now, for the first time, we have ported the SoundTapMagic audio vibration system to the Android handheld, allowing players to experience the synchronized "beat-tapping" haptic feedback on AYANEO Pocket AIR along with the game's sound effects.
X-axis linear motor + dual six-axis gyroscopes
Compared to AYANEO's Windows handhelds, AYANEO Pocket AIR has no compromises whatsoever. It is also far ahead of the common Android handhelds available in the market, still equipped with X-axis linear motors and dual six-axis gyroscopes, which ensure an enhanced gaming experience.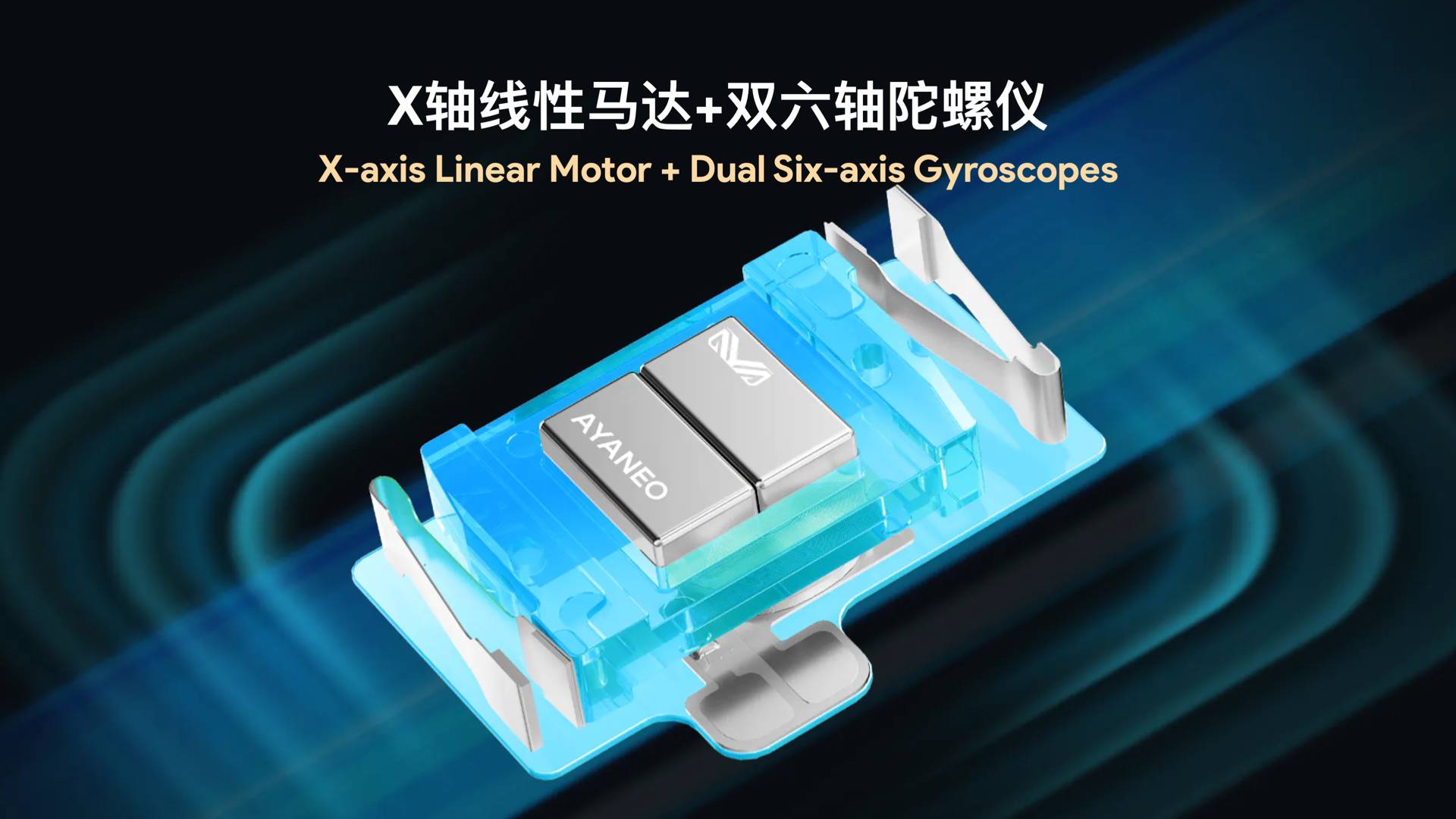 This hardware combination will bring players a multi-dimensional haptic and dynamic gaming experience. The excellent hardware foundation further enhances the SoundTapMagic experience, allowing Android handhelds to enjoy a fully immersive gaming experience that engages all the senses.
Windows handheld-level large battery
Compared to X86 architecture, Android handhelds using ARM architecture have clear advantages in terms of battery life. As a revolutionary Android handheld, AYANEO Pocket AIR is equipped with a large 7350mAh battery, providing extended battery life.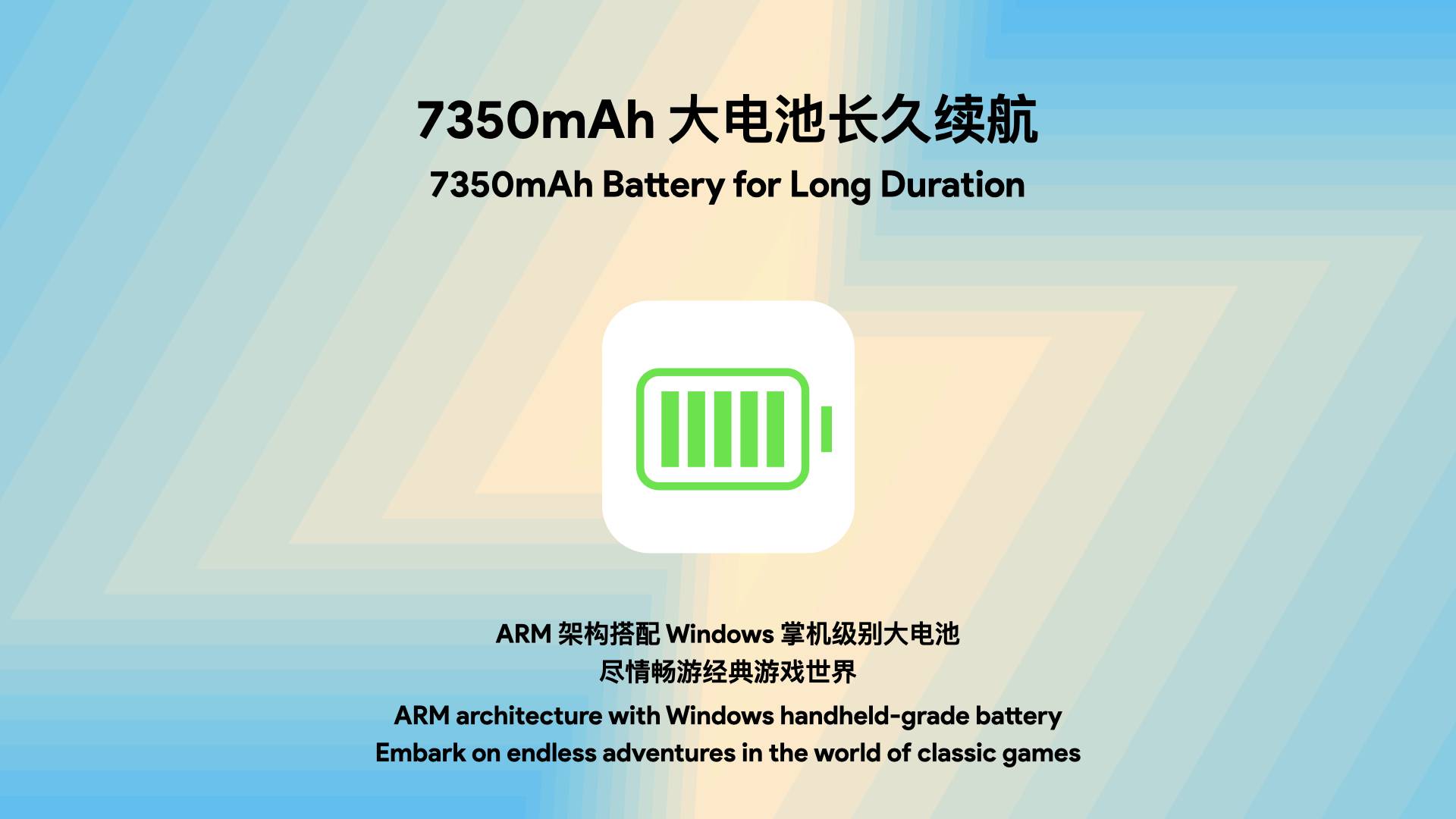 With the combination of ARM architecture and a Windows handheld-level large battery, along with the relatively power-efficient OLED screen and 5.5-inch screen size, AYANEO Pocket AIR boasts an impressive gaming endurance. Players can fully immerse themselves in the world of classic games without worrying about battery life.
Software system for Android handhelds
The software ecosystem is a crucial and integral part of AYANEO's handheld gaming strategy. Historically, the Android handheld gaming market has been lacking a well-established software ecosystem, resulting in inconsistent and varying user experiences for players.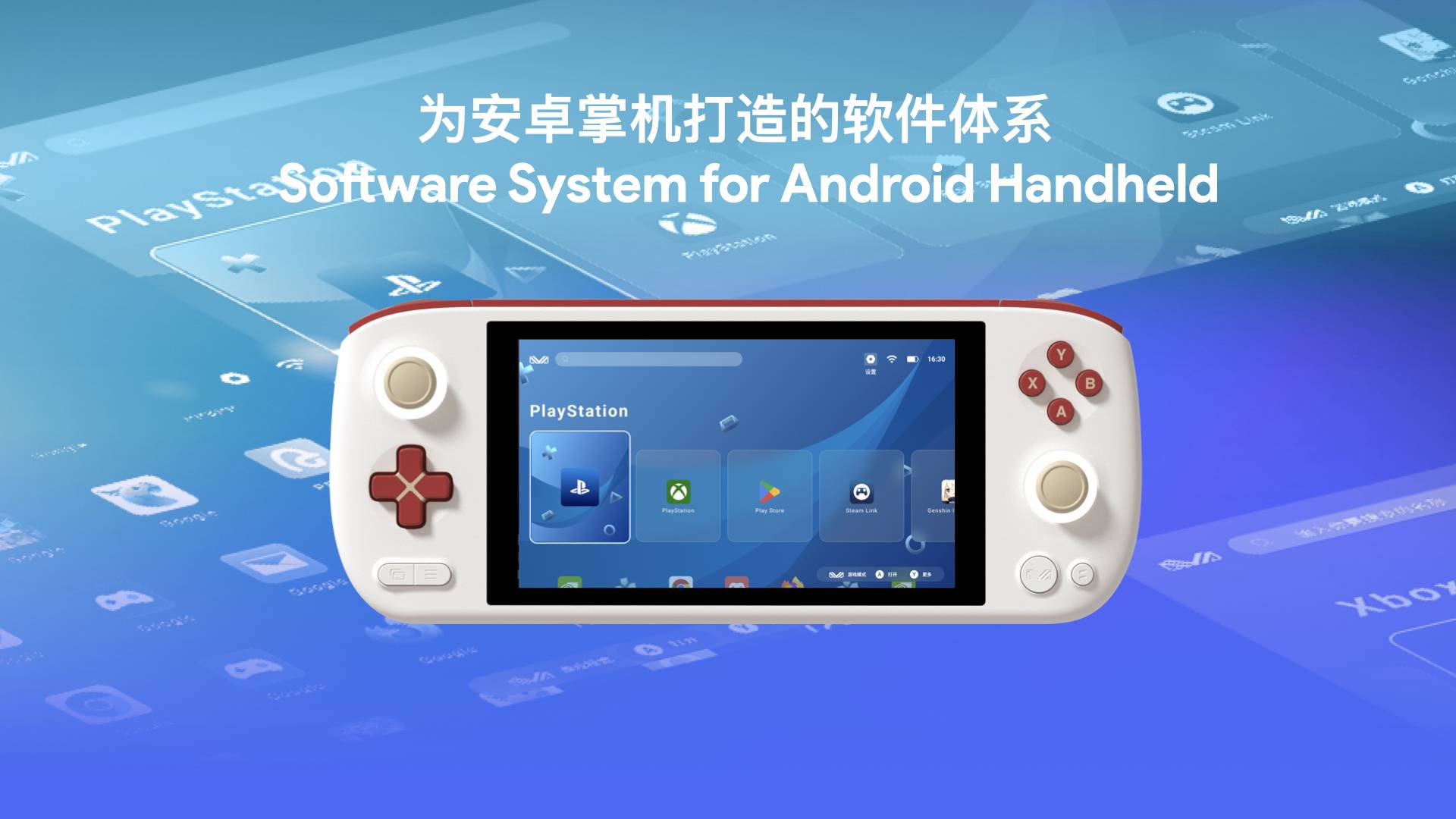 Leveraging the open and accessible nature of the Android platform, we have successfully ported the mature AYANEO software system from our Windows handheld gaming devices to the Android system, creating a brand-new software ecosystem for the Pocket AIR.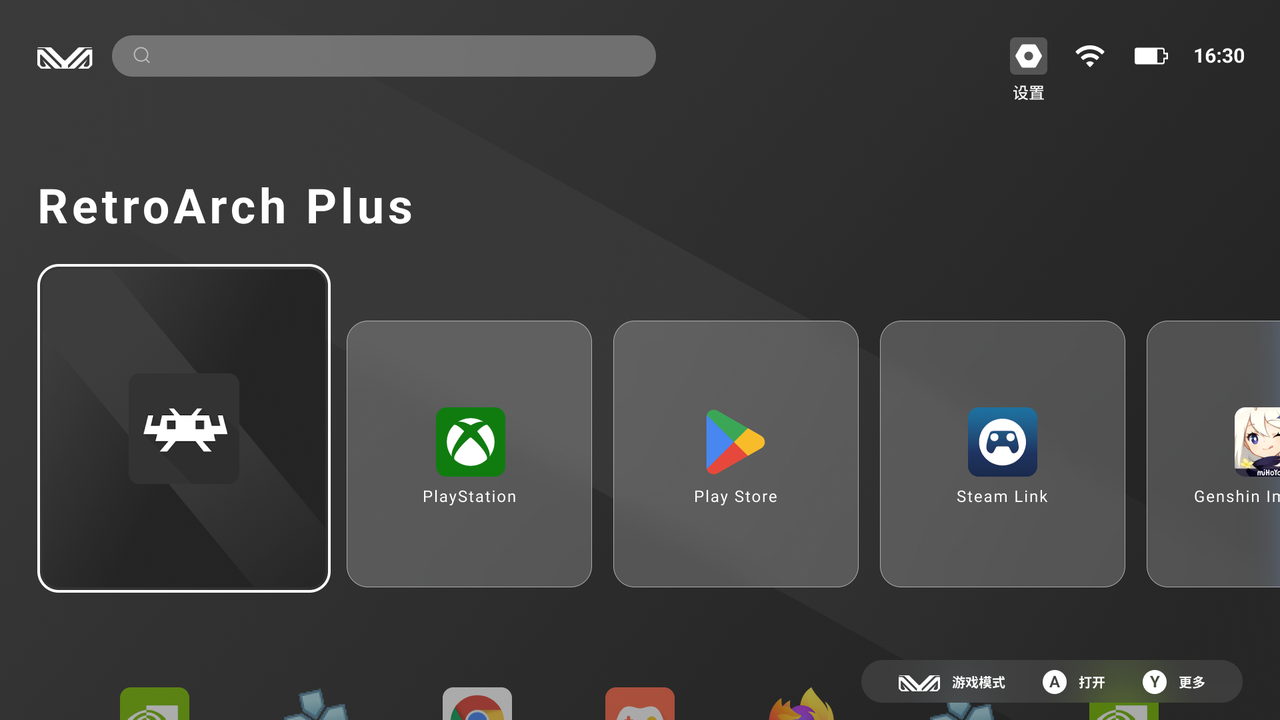 AYANEO Pocket AIR is equipped with our self-developed desktop launcher called AYAHome. It features a simple and elegant UI design, reducing the learning curve for players. Moreover, it ensures a smooth and seamless user experience, making it highly enjoyable for users.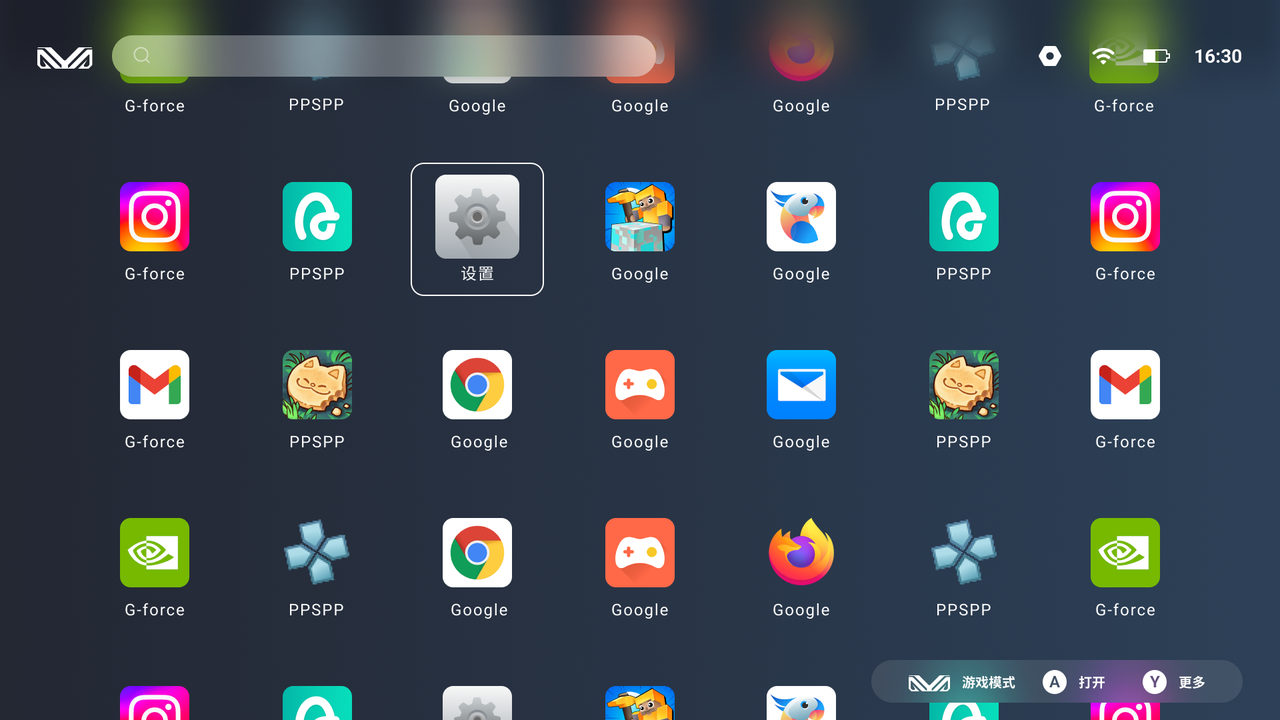 AYANEO's iconic management software, AYASpace, is also available on Pocket AIR, providing unparalleled convenience compared to other Android handheld devices.
The AYASpace App is divided into five sections: "Focus", "Library", "Moments", "Settings", and "Center". Players can easily find games on their devices here, access game details to explore the cultural content, and enjoy comprehensive and convenient management features.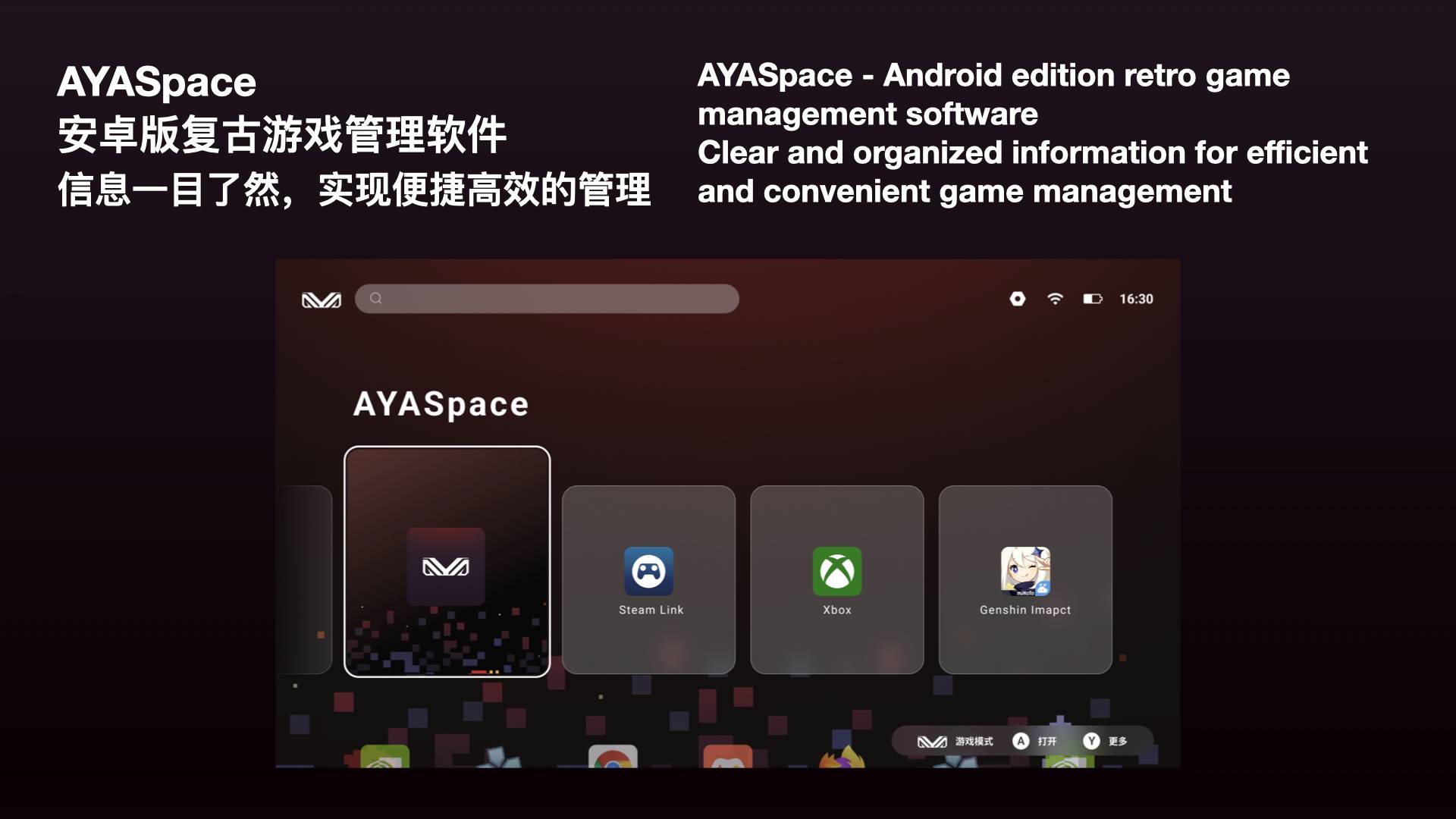 Since we have the AYASpace App, the "Quick Tool" is naturally not absent. Adapted for Android handhelds, the "Quick Tool" provides an intuitive display of various performance data, quick switching between performance modes, fan modes, and performance monitoring overlays, as well as access to the majority of handheld settings.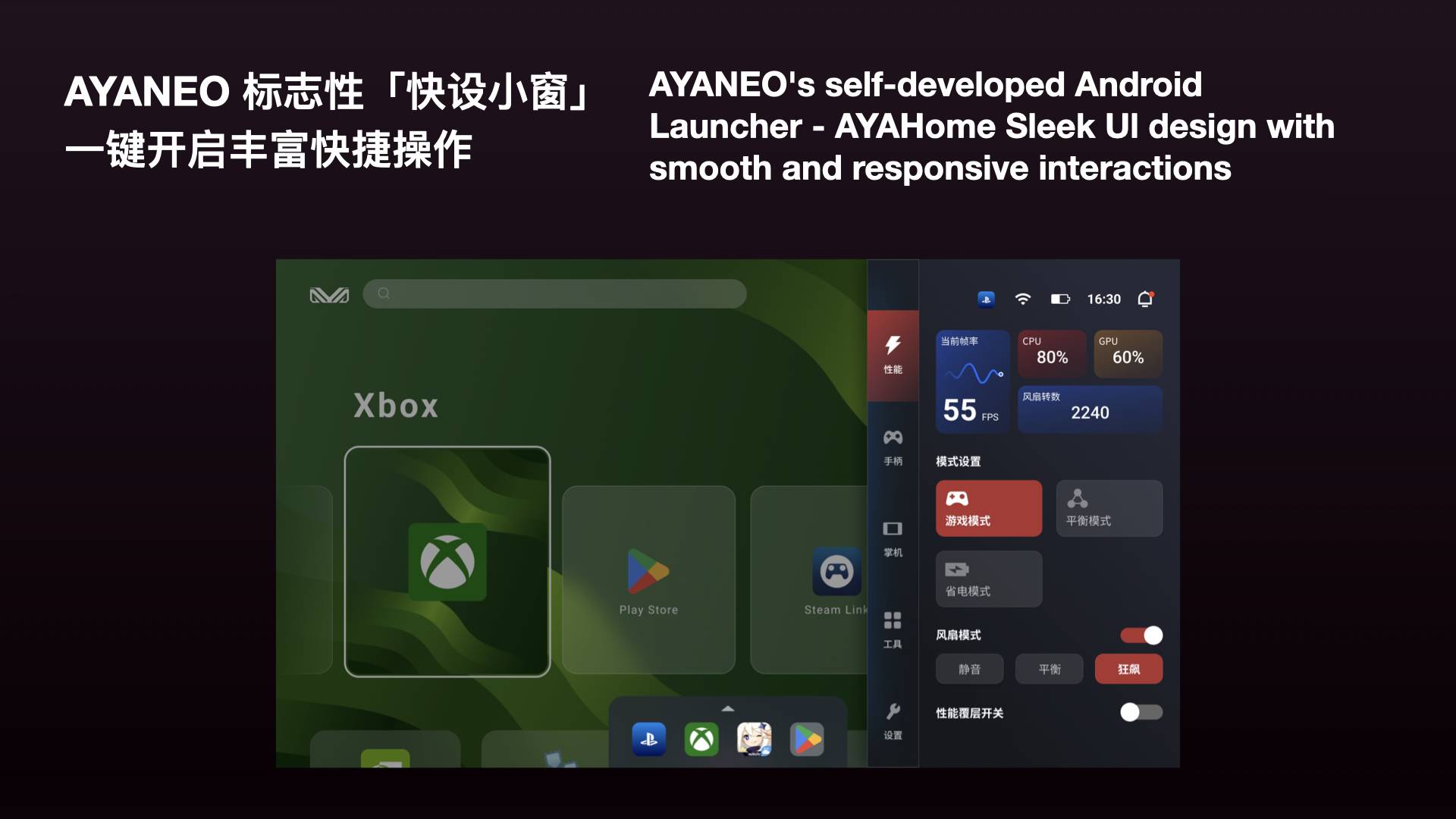 As the first Android handheld by AYANEO, we remain committed to the integration of hardware and software, providing comprehensive optimization and adaptation to its software experience. Our goal is to deliver an innovative software experience to the Android handheld market.
AYANEO Exclusive Cloud Game Database
With our exclusive and extensive cloud-based retro game database, along with our proprietary algorithms, we can automatically and quickly match local game resources with game information such as covers, descriptions, videos, and more. This enables us to achieve truly convenient game management for players.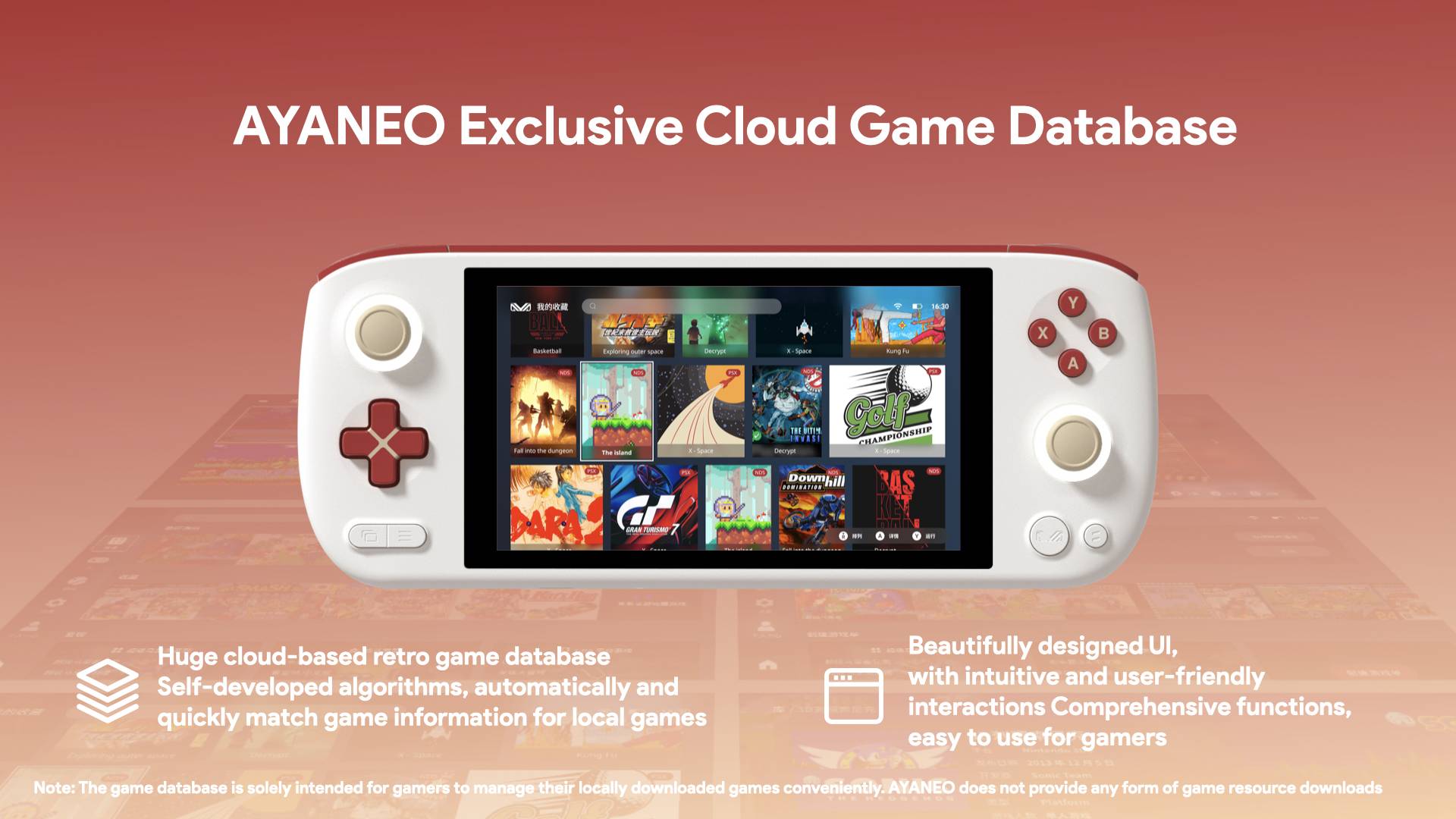 The game library in the AYASpace App features a beautifully designed UI interface that is compatible with both touch and controller inputs, providing an intuitive and convenient user experience. It is feature-rich yet easy to navigate, making it accessible for all users.
AYANEO Pocket AIR Highlights
With a number of innovative hardware configurations and software experiences for Android handhelds, the AYANEO Pocket AIR is a true retro gaming device.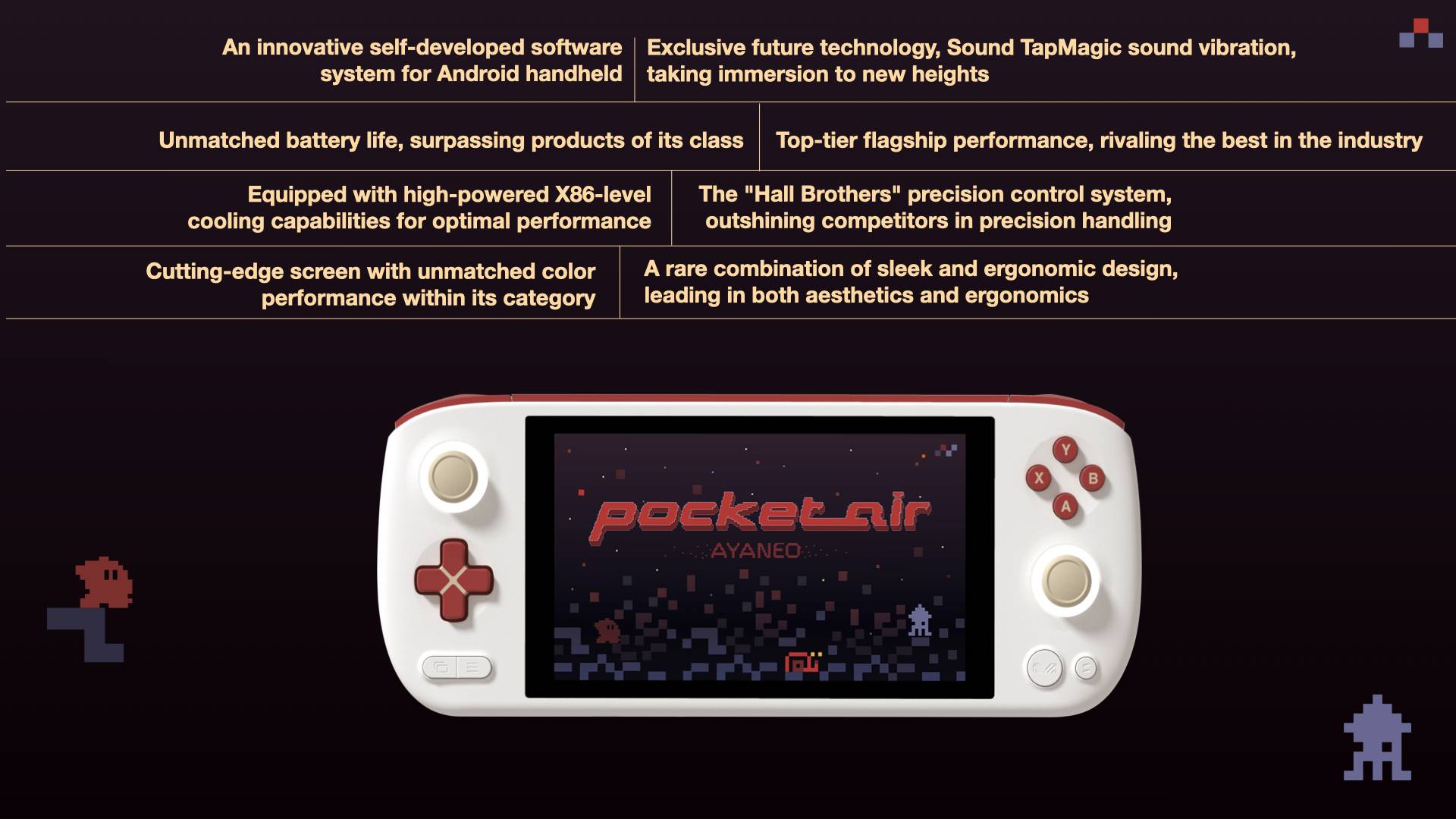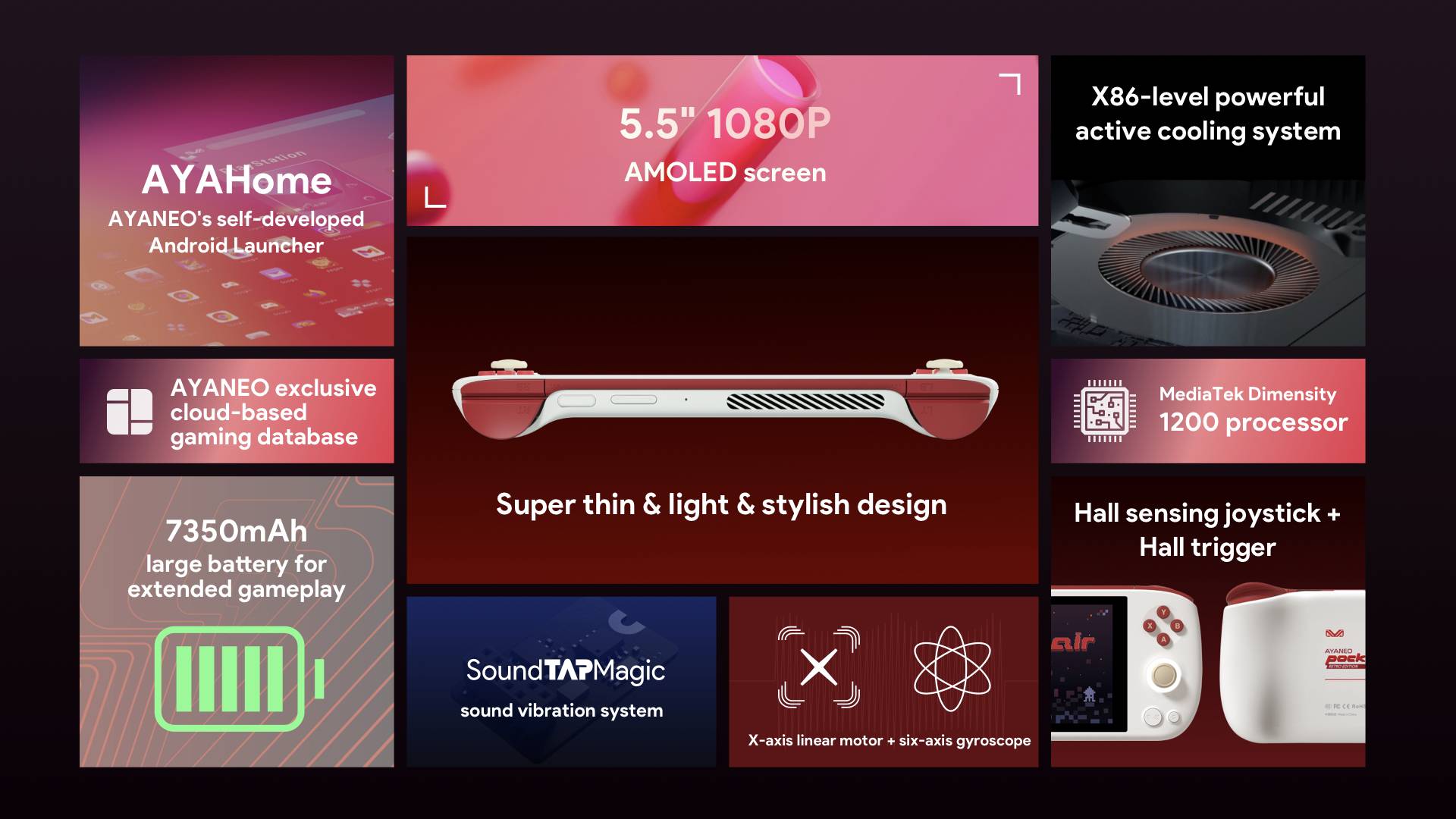 Official Launch - Late August
The product concept of AYANEO Pocket AIR is to surpass similar products with its ultra-thin and stylish design, leading-edge hardware and software configurations, and provide players with an all-encompassing and elevated Android handheld gaming experience.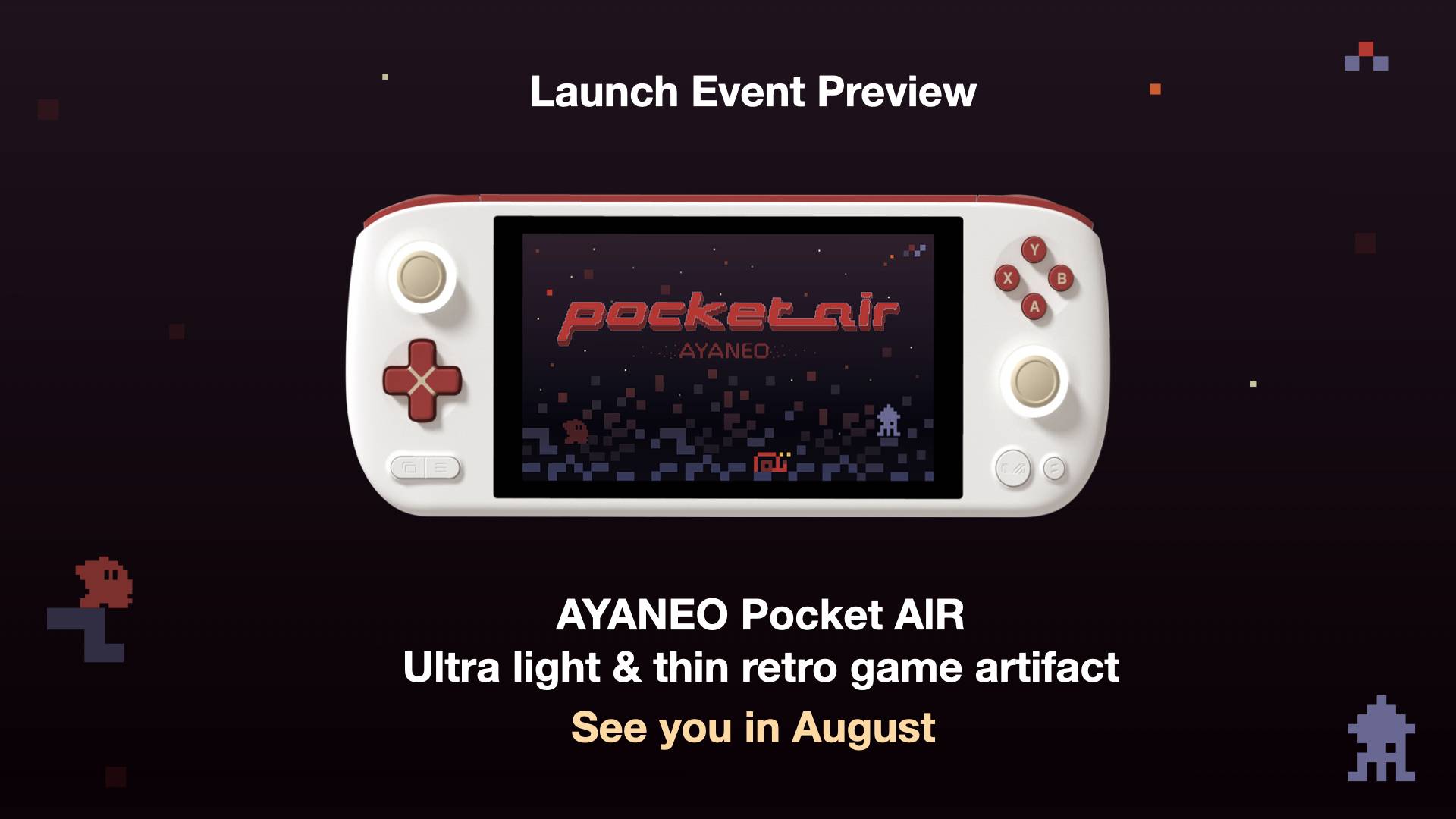 After intense preparations, the official launch event of AYANEO Pocket AIR is scheduled to take place in late August. At that time, we will further showcase all its highlights, so please stay tuned and look forward to it.
Pocket AIR IGG pre-launch is already on: https://www.indiegogo.com/projects/ayaneo-pocket-air-light-thin-oled-android-handheld/coming_soon/x/25072953
Website: https://ayaneo.com/
Pocket AIR Discord: https://discord.gg/ZZjYCAyh7F