On September 24th, the 4-day TGS 2023 came to a successful conclusion. This edition of TGS was the largest in history, with well-known companies in the gaming industry announcing and showcasing their latest game titles during the event. Gaming hardware manufacturers also presented their newest products, providing the audience with a rich gaming experience. The event attracted a large crowd of visitors to various booths.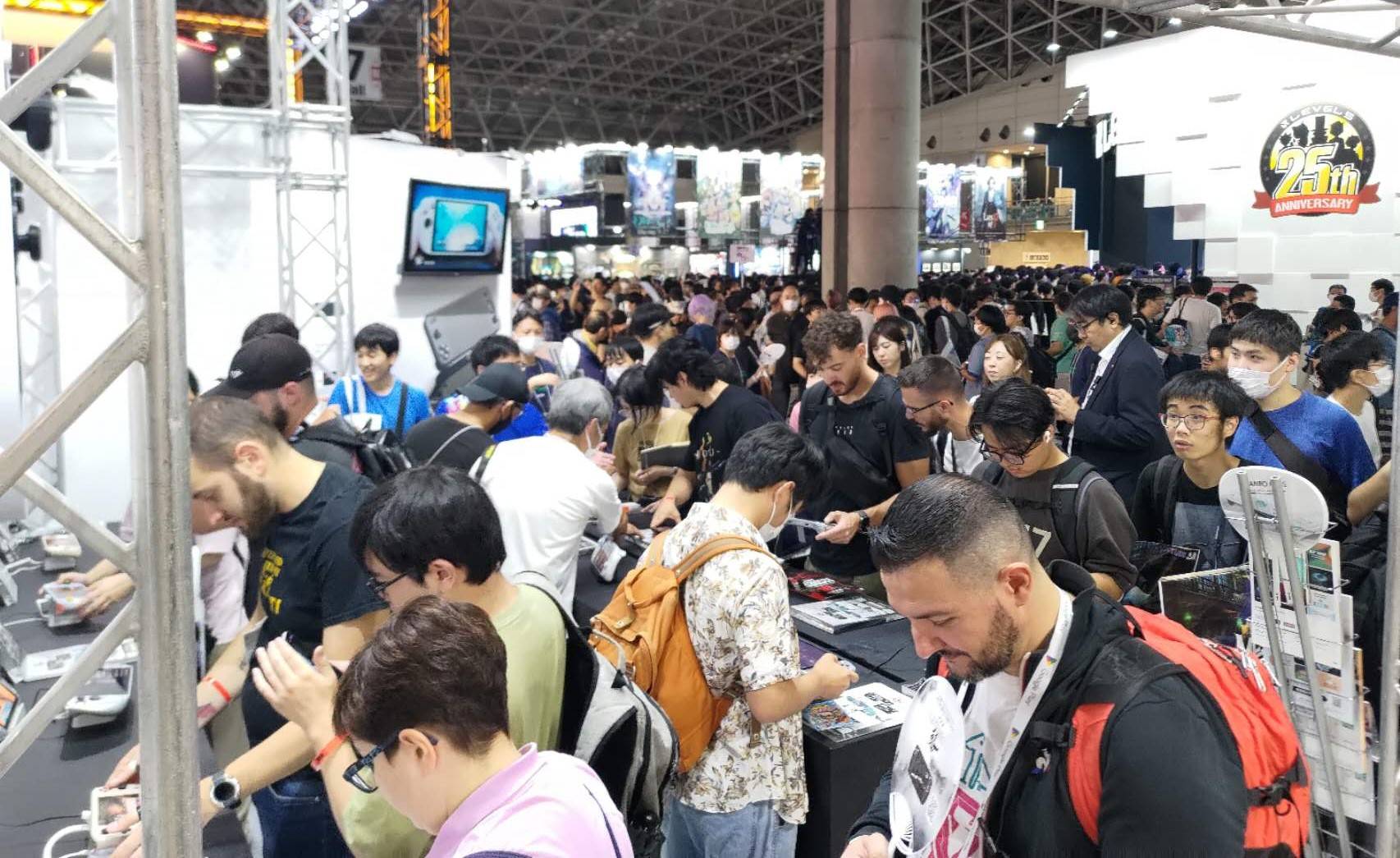 Real Gamers, Know Gamers
AYANEO, making its official exhibition debut, chose to break away from conventional booth designs. In a unique approach, the company used its flagship high-end large-screen Windows handheld, KUN, as the design concept. It ingeniously integrated the central display screen of the booth with KUN's overall design, vividly showcasing the elegant and stunning exterior of AYANEO KUN.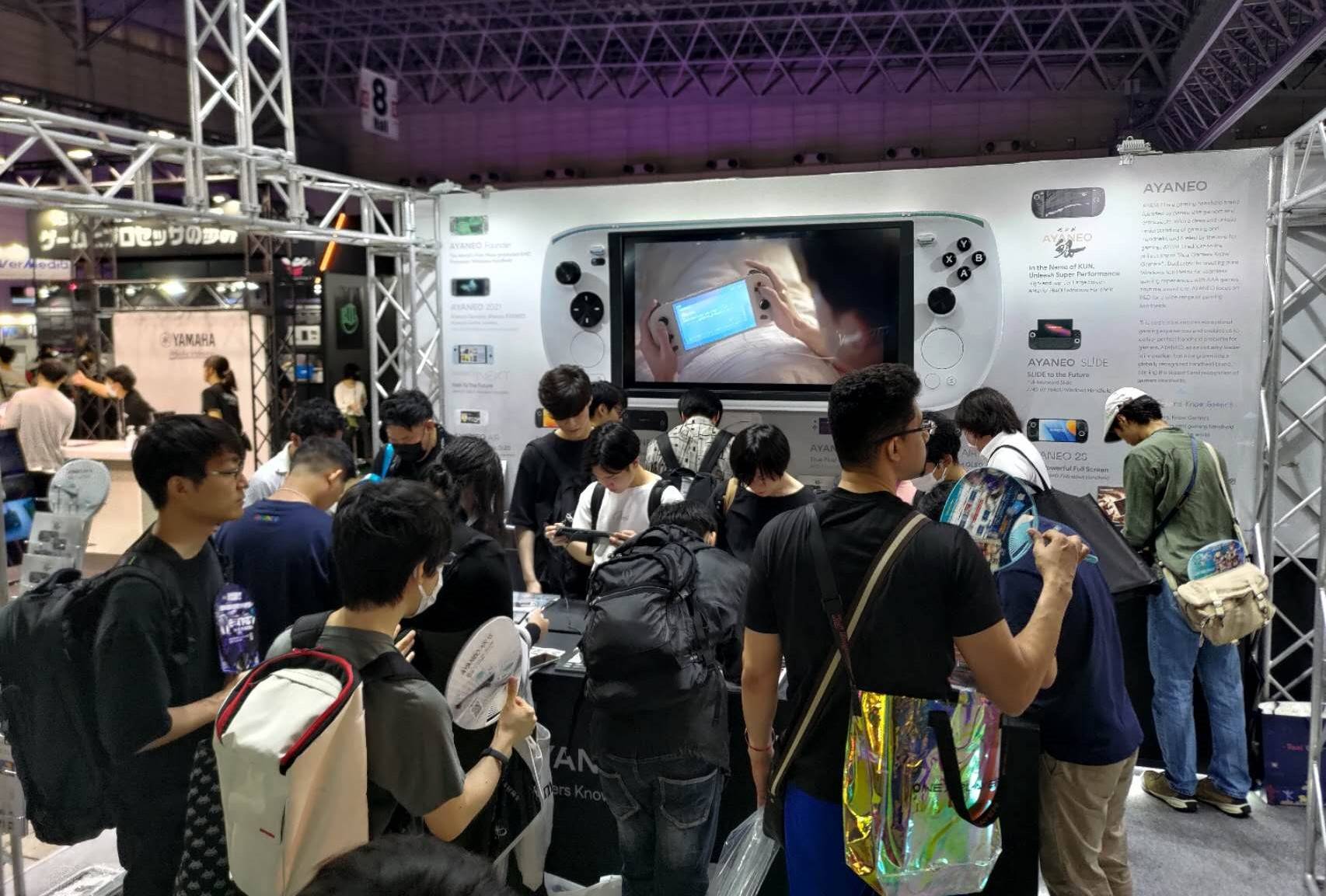 On this creatively designed booth, AYANEO showcased a range of innovative products including AYANEO KUN, SLIDE, Pocket AIR, and many others, each with its unique features. AYANEO's distinctive high-value design in handheld gaming devices attracted a continuous stream of on-site visitors who stopped to admire and experience the charm of AYANEO's products, making the booth extremely popular.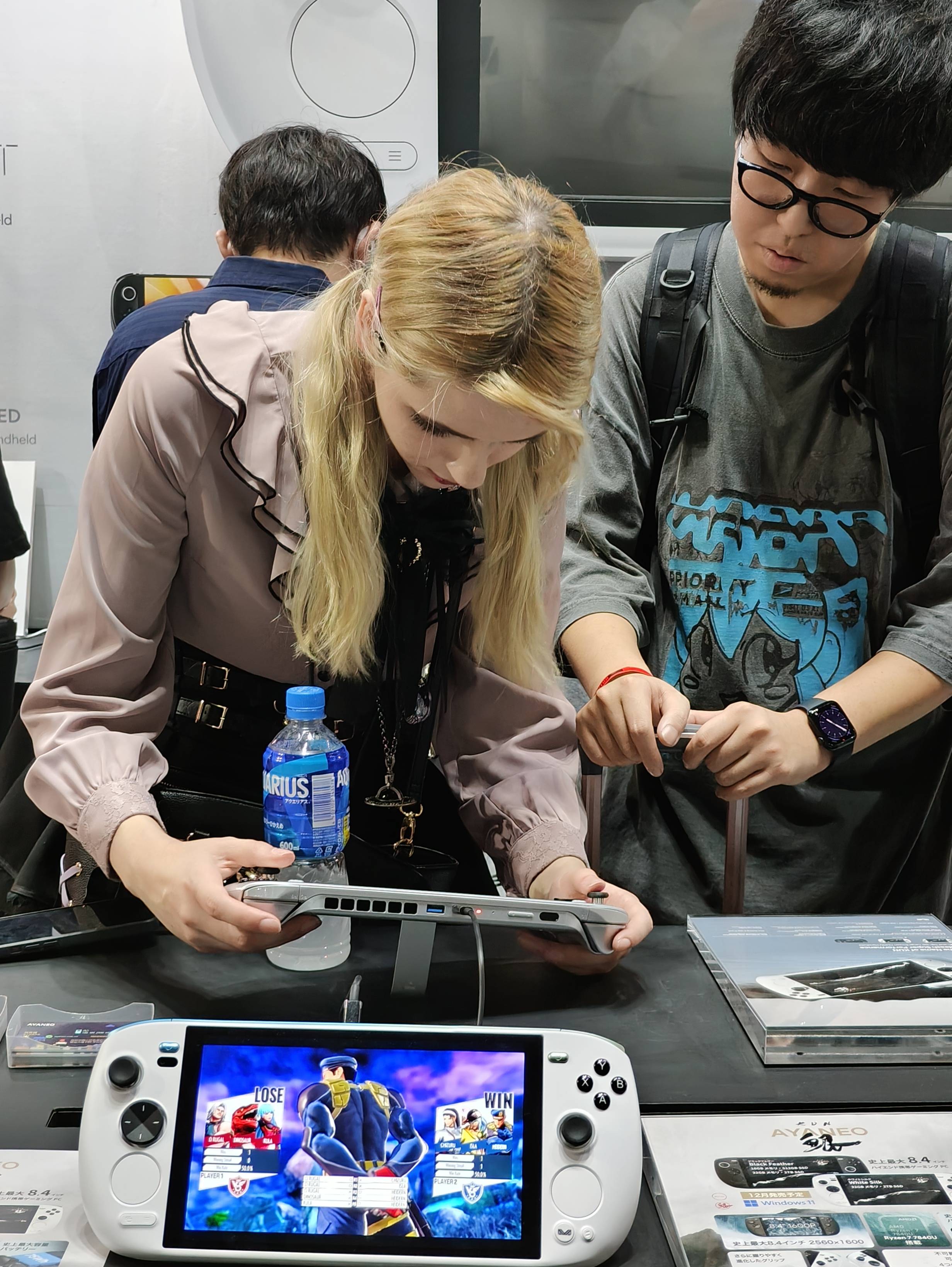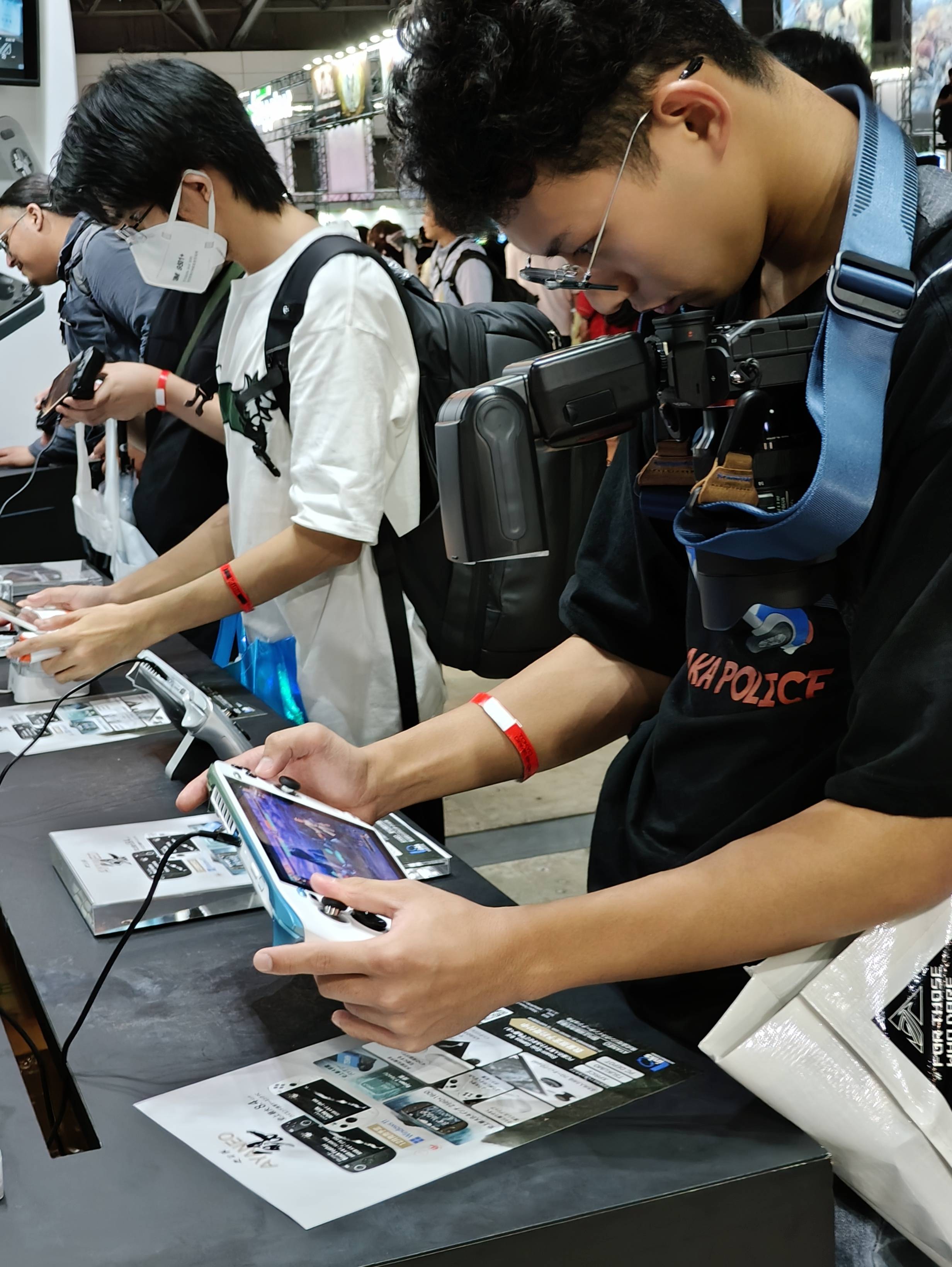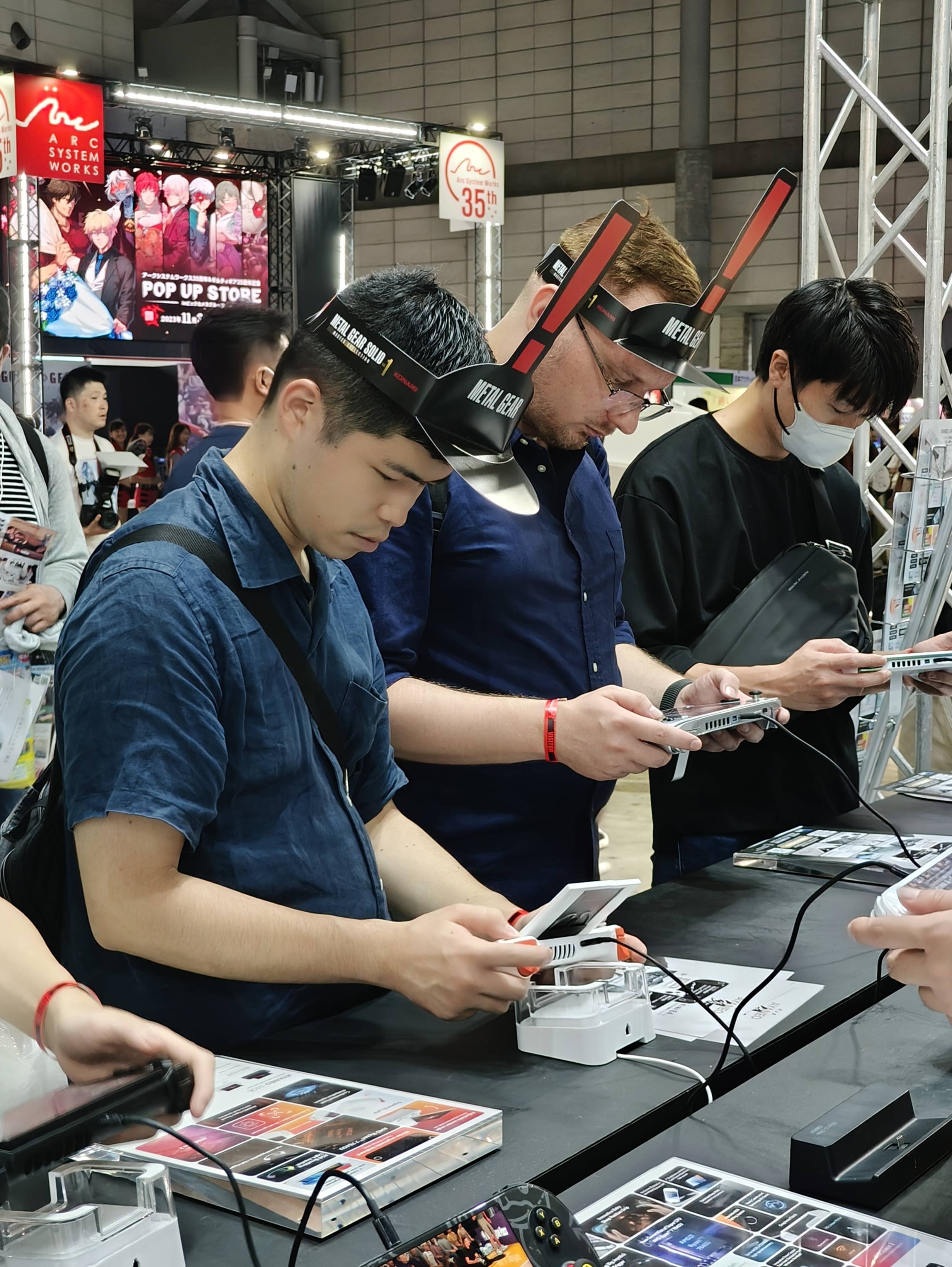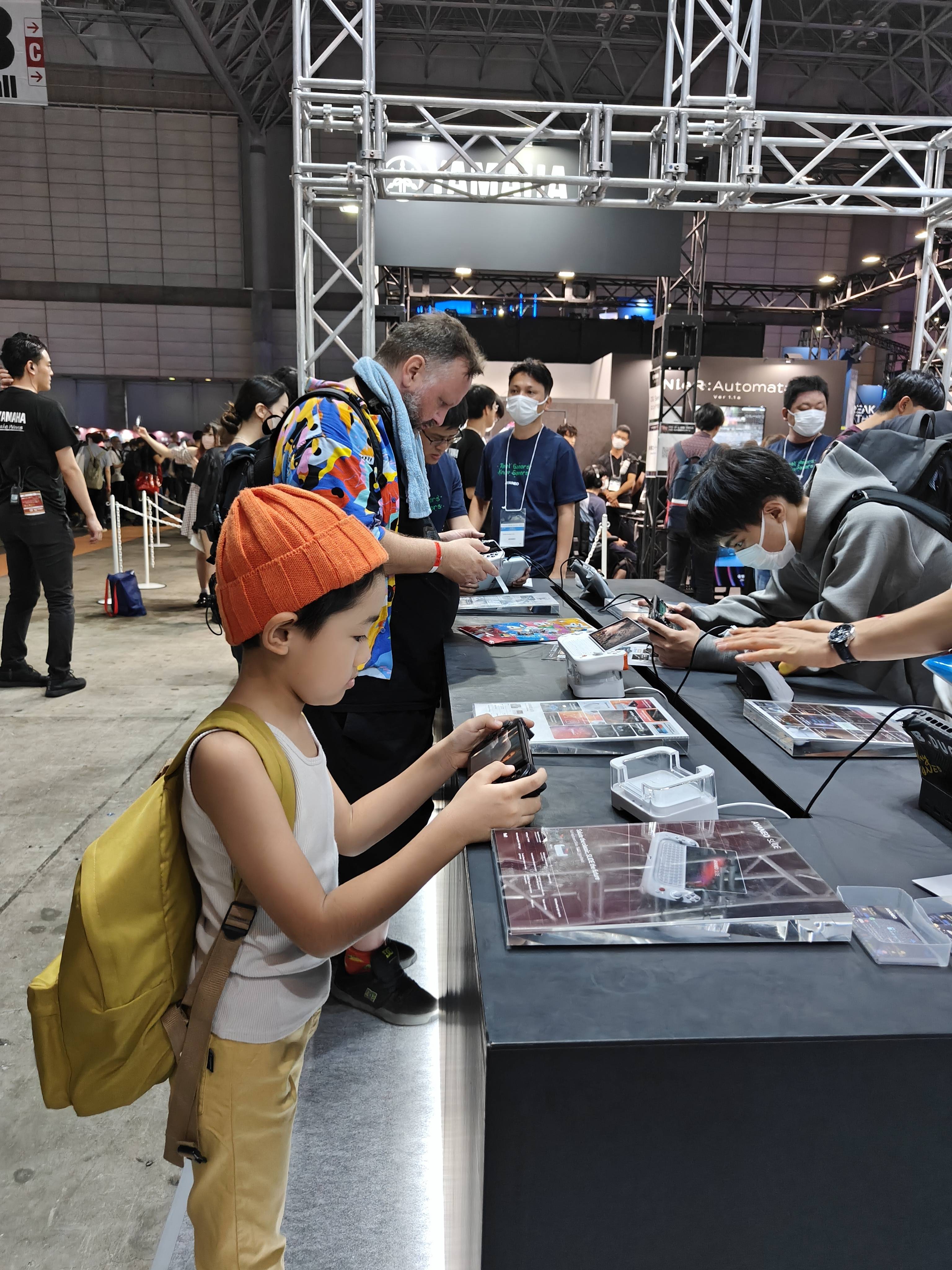 AYANEO CEO Arthur, leading the AYANEO professional team, provided detailed and enthusiastic explanations to global gamers, media, and business customers who came to experience the products. He patiently and passionately explained AYANEO's unique innovative concepts and cutting-edge technologies, guiding them to discover the joy of using AYANEO handheld gaming devices.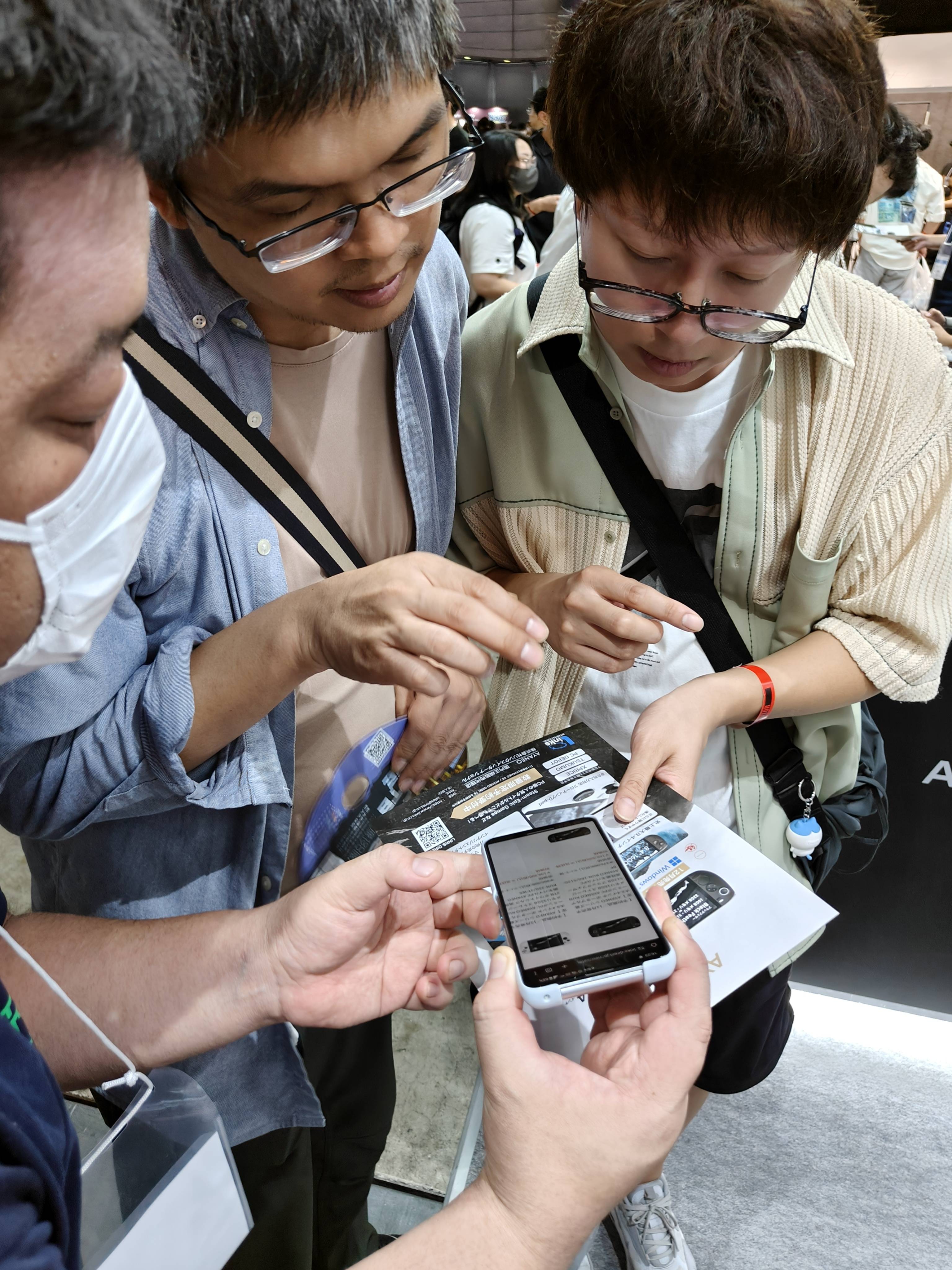 In addition, CEO Arthur also conducted interviews with numerous professional media outlets on-site, explaining AYANEO's brand and product philosophy. This provided them with a deeper understanding of AYANEO's thoughts on handheld gaming products. Besides media interviews, CEO Arthur also took photos with many fans who came to meet him, further bridging the gap between AYANEO and its gaming community.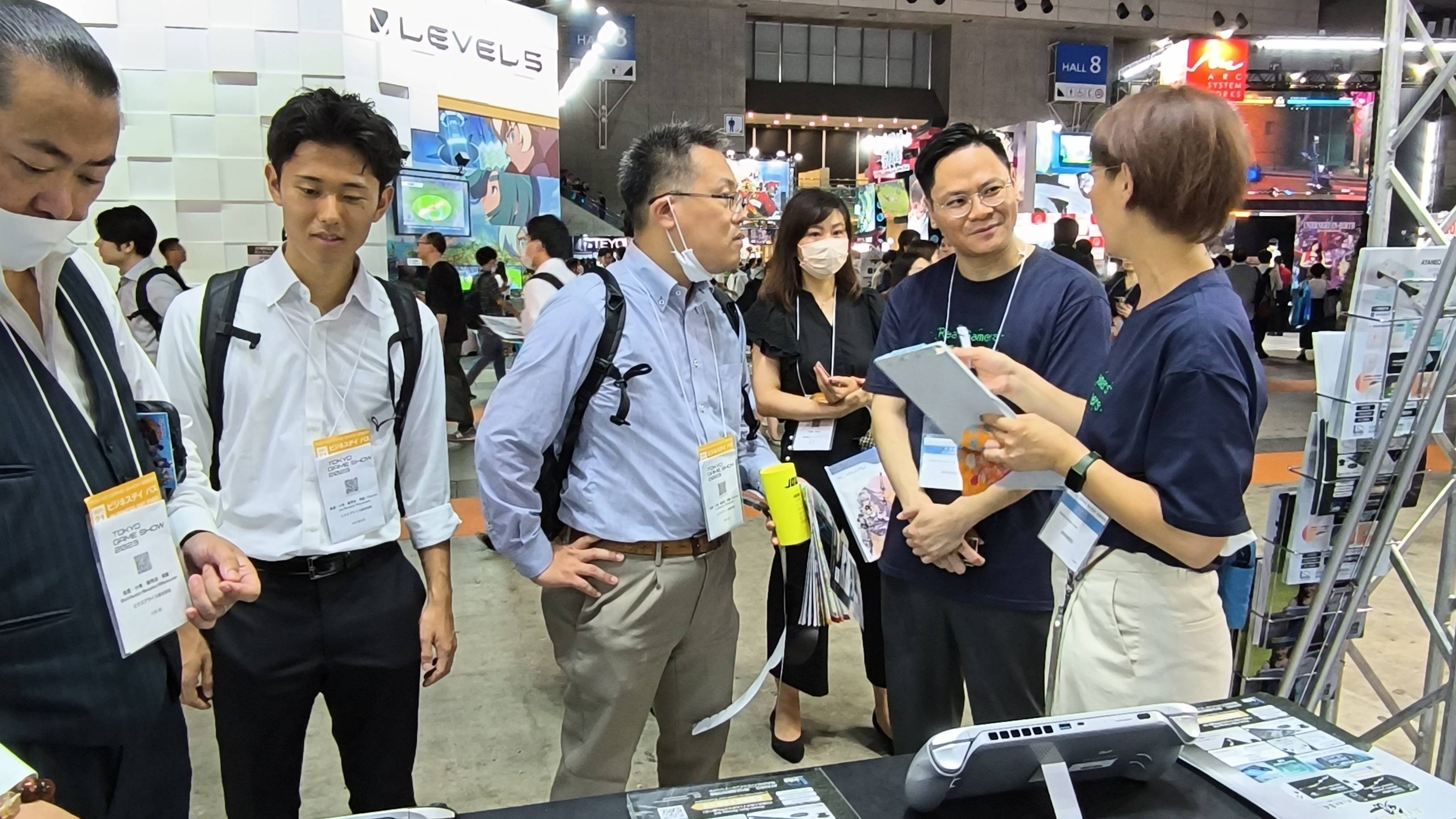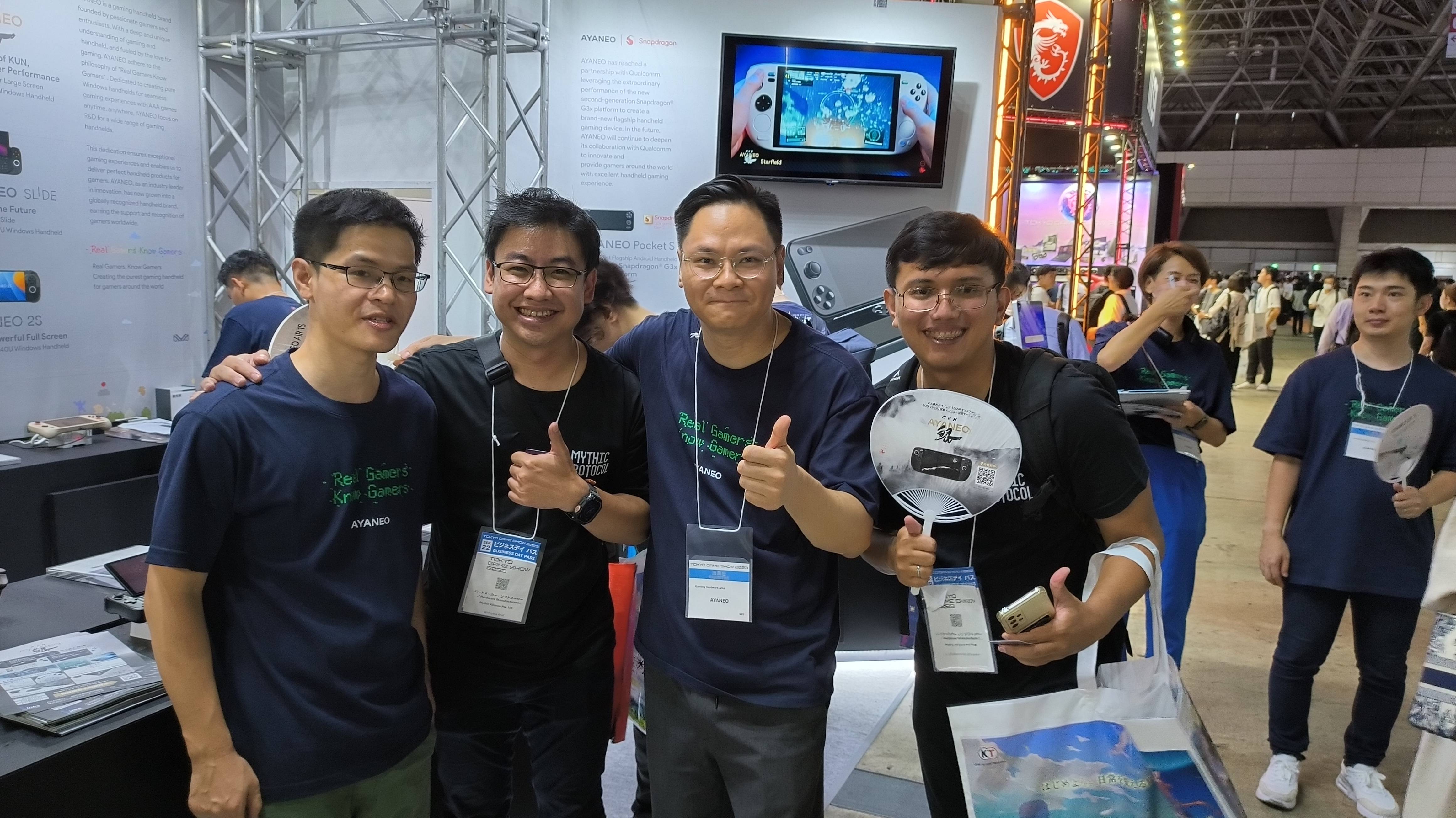 Maintaining close communication with players, listening to their voices and needs, is precisely AYANEO's vivid interpretation of the brand philosophy of "Real Gamers, Know Gamers." We start from the perspective of players, understand their real needs, and lead technological innovation with a unique product philosophy. This is how we continue to create innovative handheld gaming products and, as a result, gain fans from all over the world who resonate with us.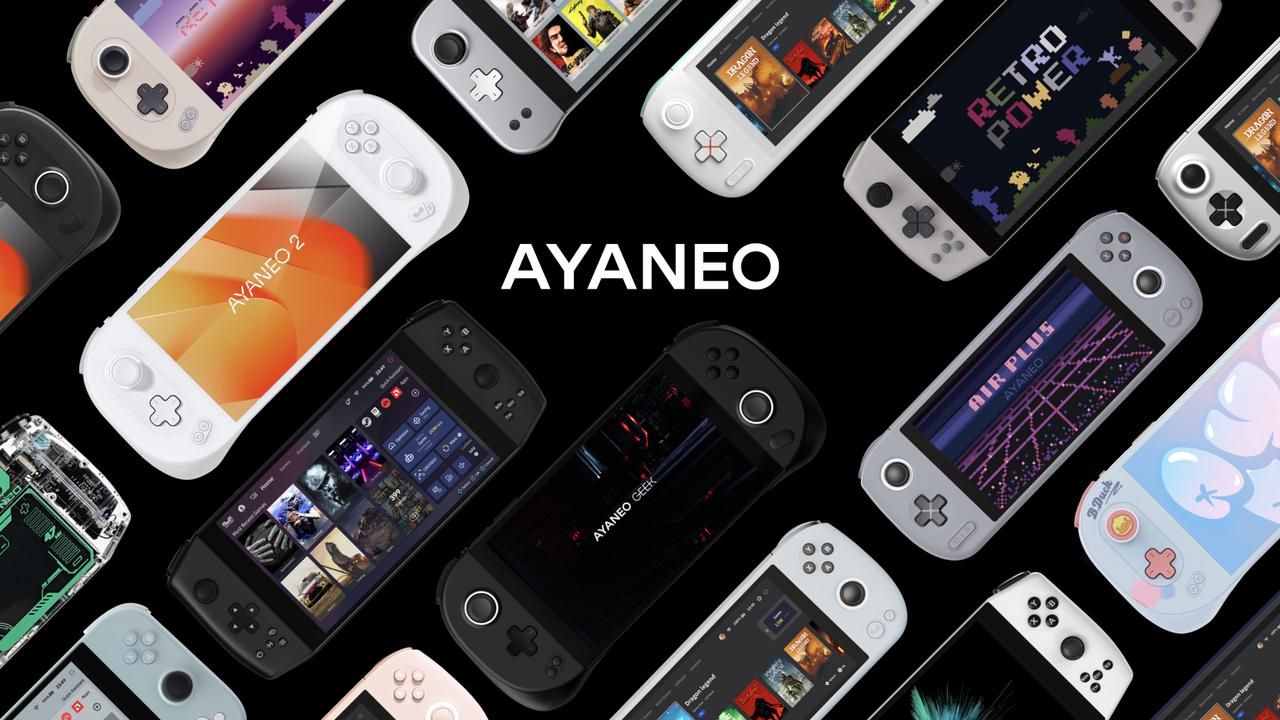 Super high popularity, shining on the scene
At this exhibition, the high-end large-screen 7840U handheld device AYANEO KUN has attracted a lot of attention. The 8.4" 1600P ultra-clear high-brightness screen and the streamlined body with ergonomic design couldn't stop the on-site audience from coming to experience. When they learned that it also has a powerful 54W performance comparable to high-end laptops, a 75Wh super-large battery, and leading features in the Windows handheld field such as dual intelligent touchpads, they were all equally surprised. This unprecedented premium large-screen handheld device left a deep impression on them, refreshing their concept of the category of Windows handhelds.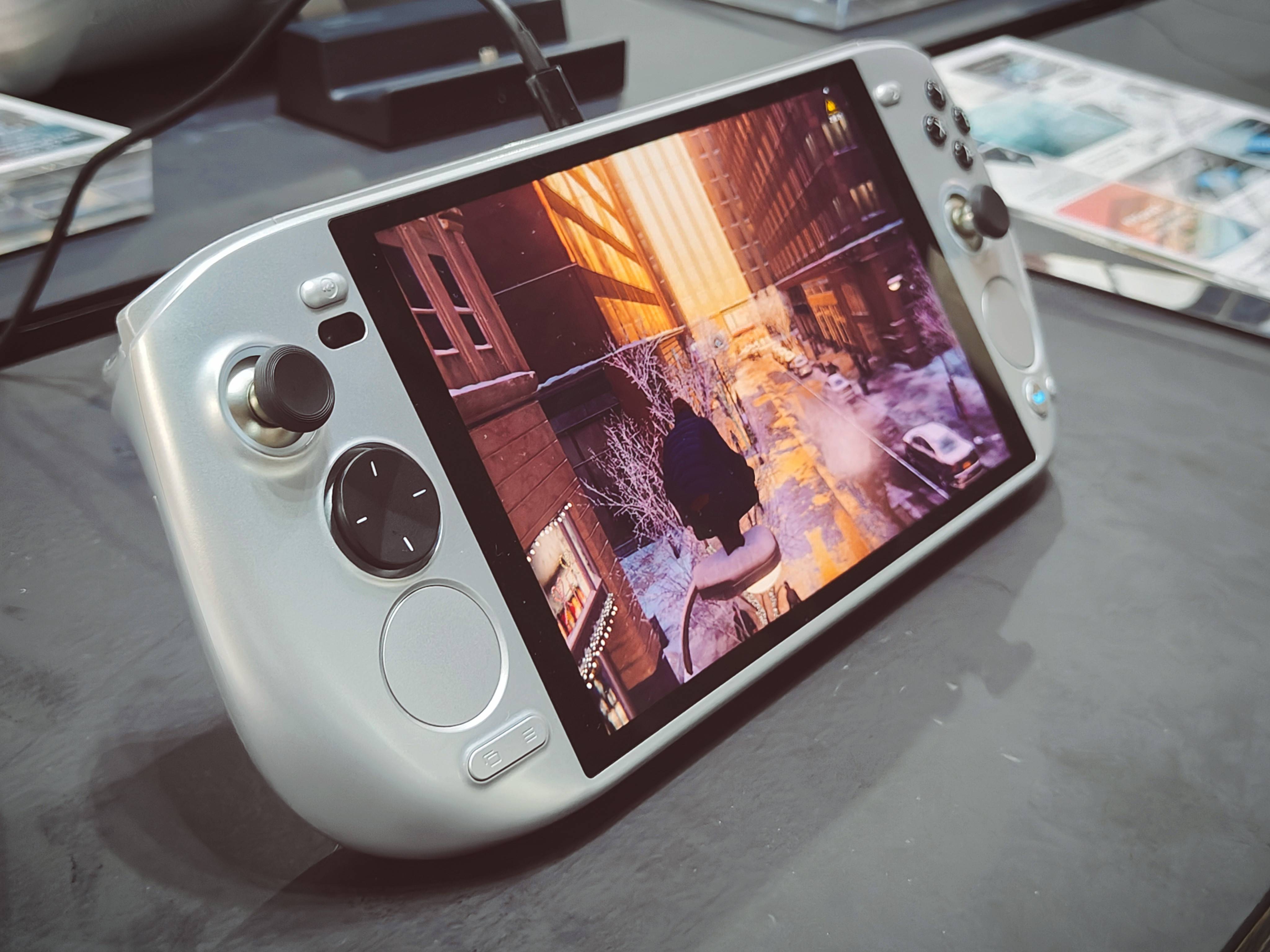 Also on display was the AYANEO SLIDE, a 7840U handheld device with a sliding full keyboard. Its retro yet elegant design garnered a lot of attention from the audience present. The sliding structure, based on an infinitely adjustable slide rail, allows for an angle-adjustable high-quality screen, a full keyboard for many common functions, and a comfortable grip for the entire device, which delighted the experienced viewers. Currently, AYANEO SLIDE has started a surprise pre-order campaign. Players in China can visit the official website to participate in pre-ordering and get their hands on this innovative product that combines nostalgia and modern technology as soon as possible.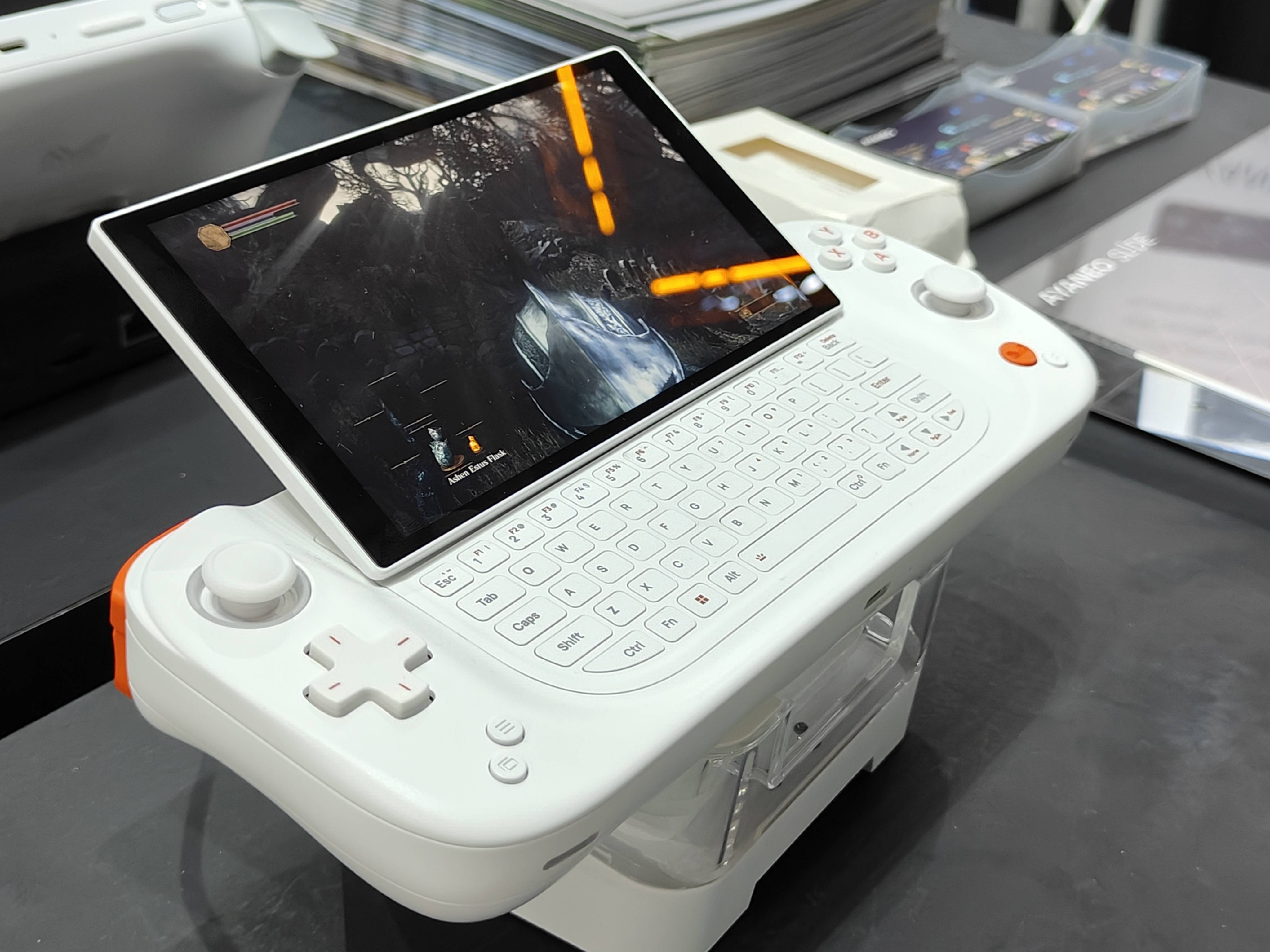 AYANEO's first Android handheld, the AYANEO Pocket AIR, has been warmly welcomed by retro game enthusiasts both domestically and internationally since its launch. With its slim and stylish design, retro red and white color scheme, 5.5" 1080P AMOLED display, MediaTek Dimensity 1200 processor, and the smooth and efficient AYAHome launcher, along with the versatile AYASpace retro game management software, even during brief hands-on experiences, it managed to captivate many players in attendance. After playing with it, they still couldn't get enough.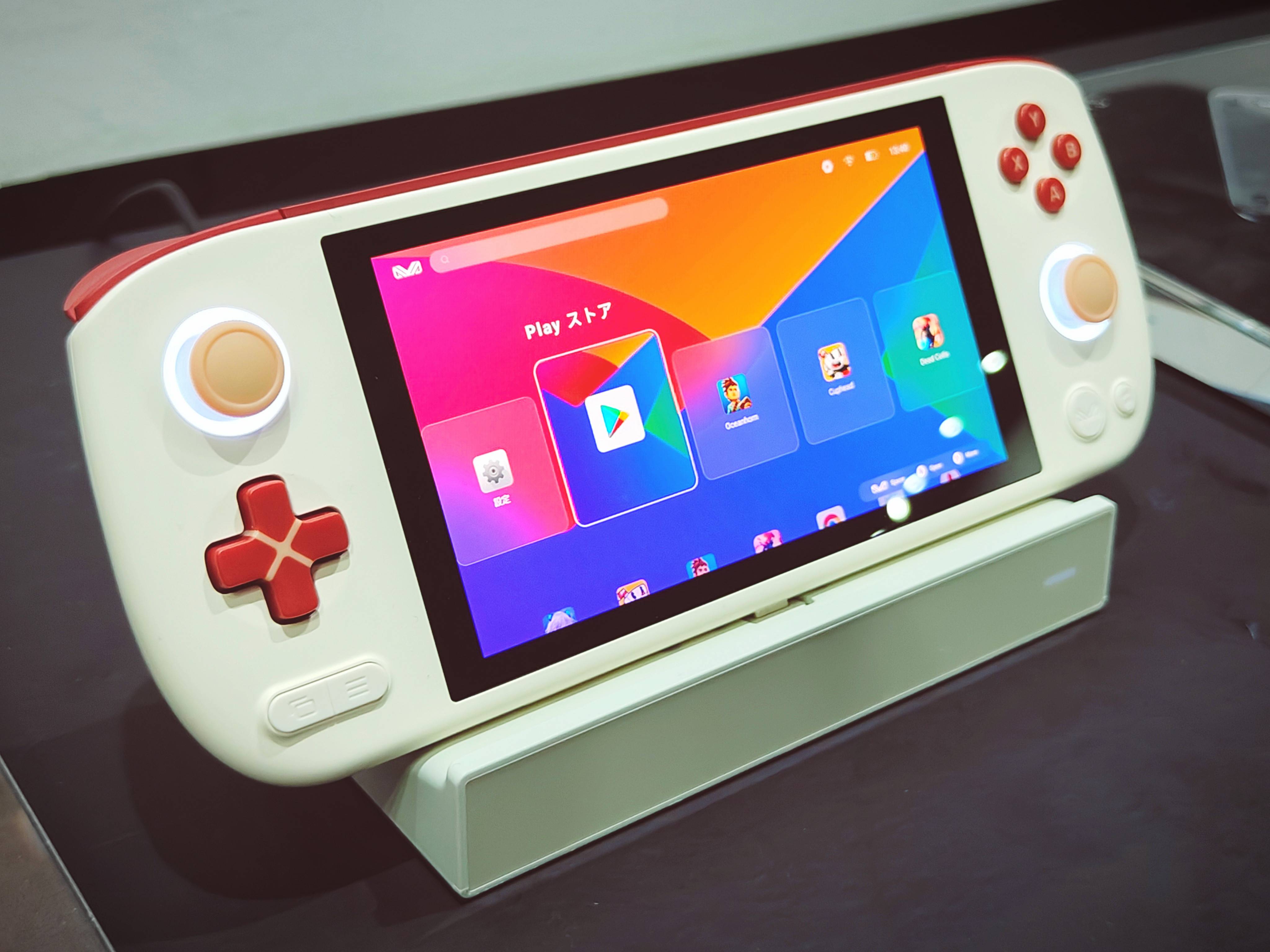 As fellow AYANEO Android handhelds, the high-end flagship AYANEO Pocket S, which will be the world's first to be equipped with the Qualcomm Snapdragon® G3x 2nd generation flagship gaming platform, also made its first public appearance. The AYANEO Pocket S will completely redefine the traditional perception of Android handhelds. It will be a next-generation Android handheld that combines captivating aesthetics with powerful performance and top-tier technology. We invite everyone to witness its arrival in December of this year.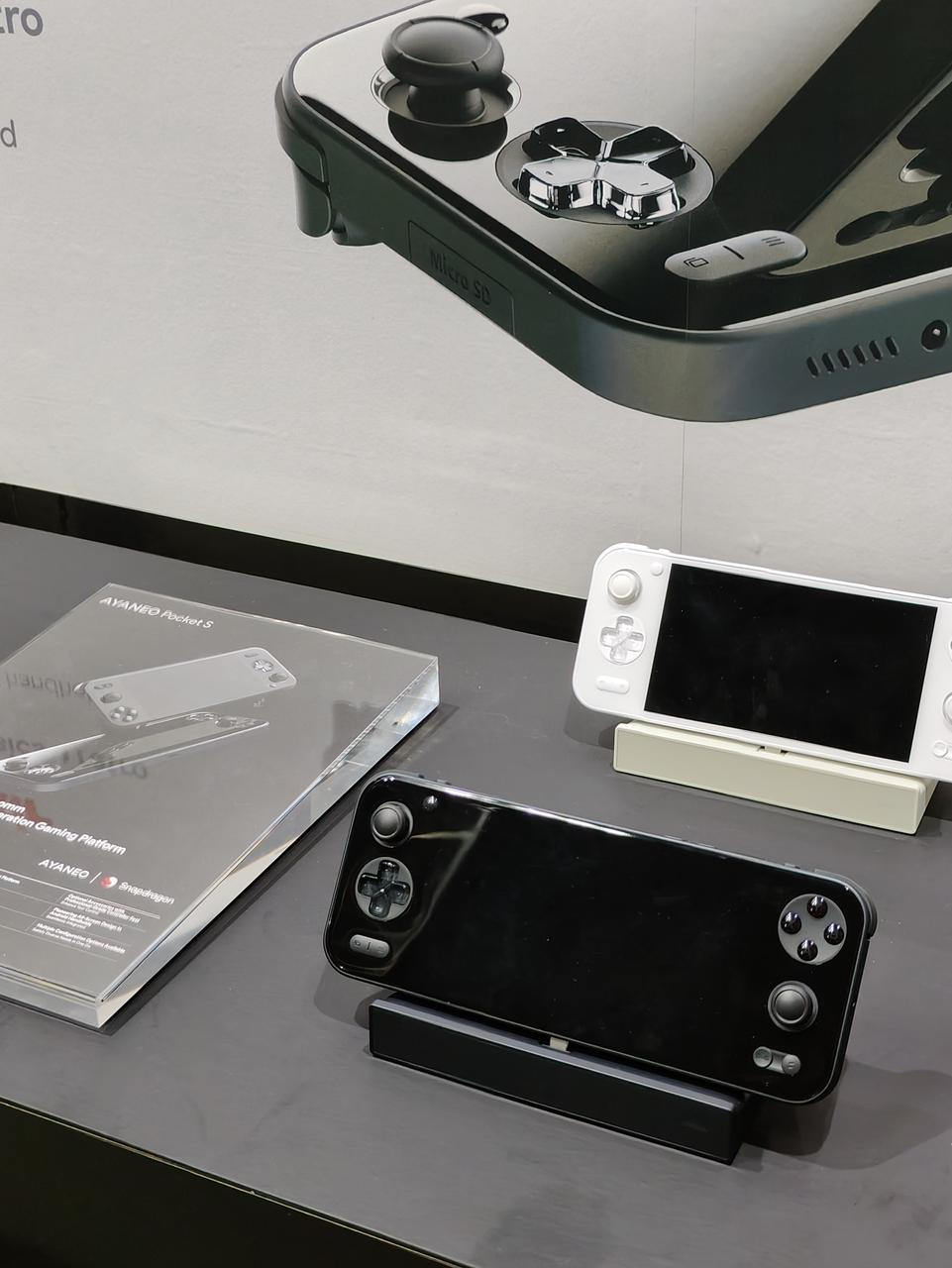 Of course, we also showcased the 7" all-around flagship handheld, AYANEO 2S, and the 5.5" slim and powerful AYANEO AIR 1S, both of which are AMD 7840U handhelds. Whether it's the borderless design of AYANEO 2S or the combination of slim aesthetics and powerful performance in AYANEO AIR 1S, they both reflect AYANEO's different perspectives and positioning in the Windows handheld market, earning unanimous praise from players and the media.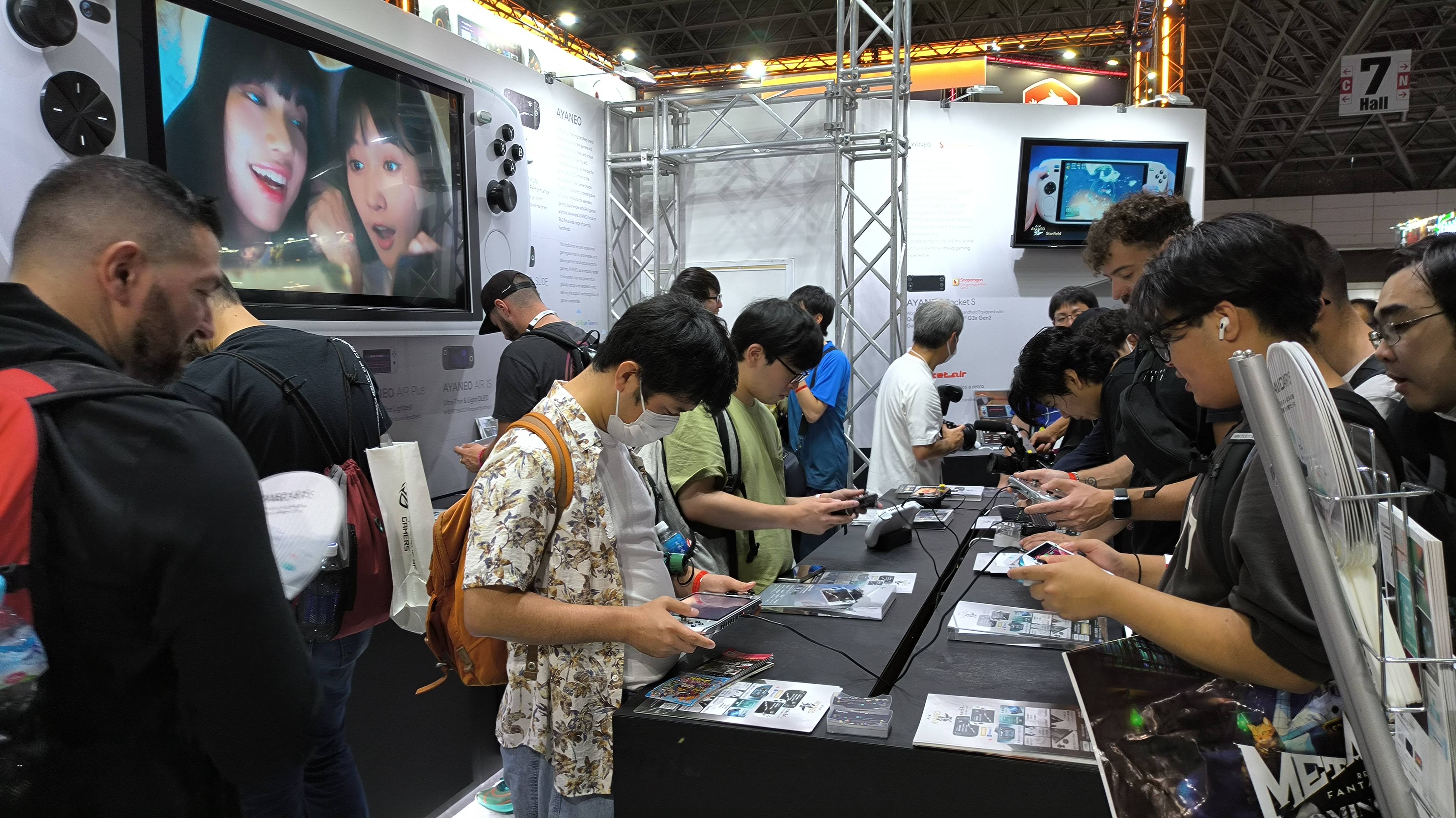 Impressive Debut, Promising Future
Japan plays a crucial role in the global gaming landscape, especially in the field of gaming handhelds, where it has made pioneering contributions. Generation after generation, game developers have created numerous milestone gaming handhelds, leaving unforgettable classics in the global gaming industry.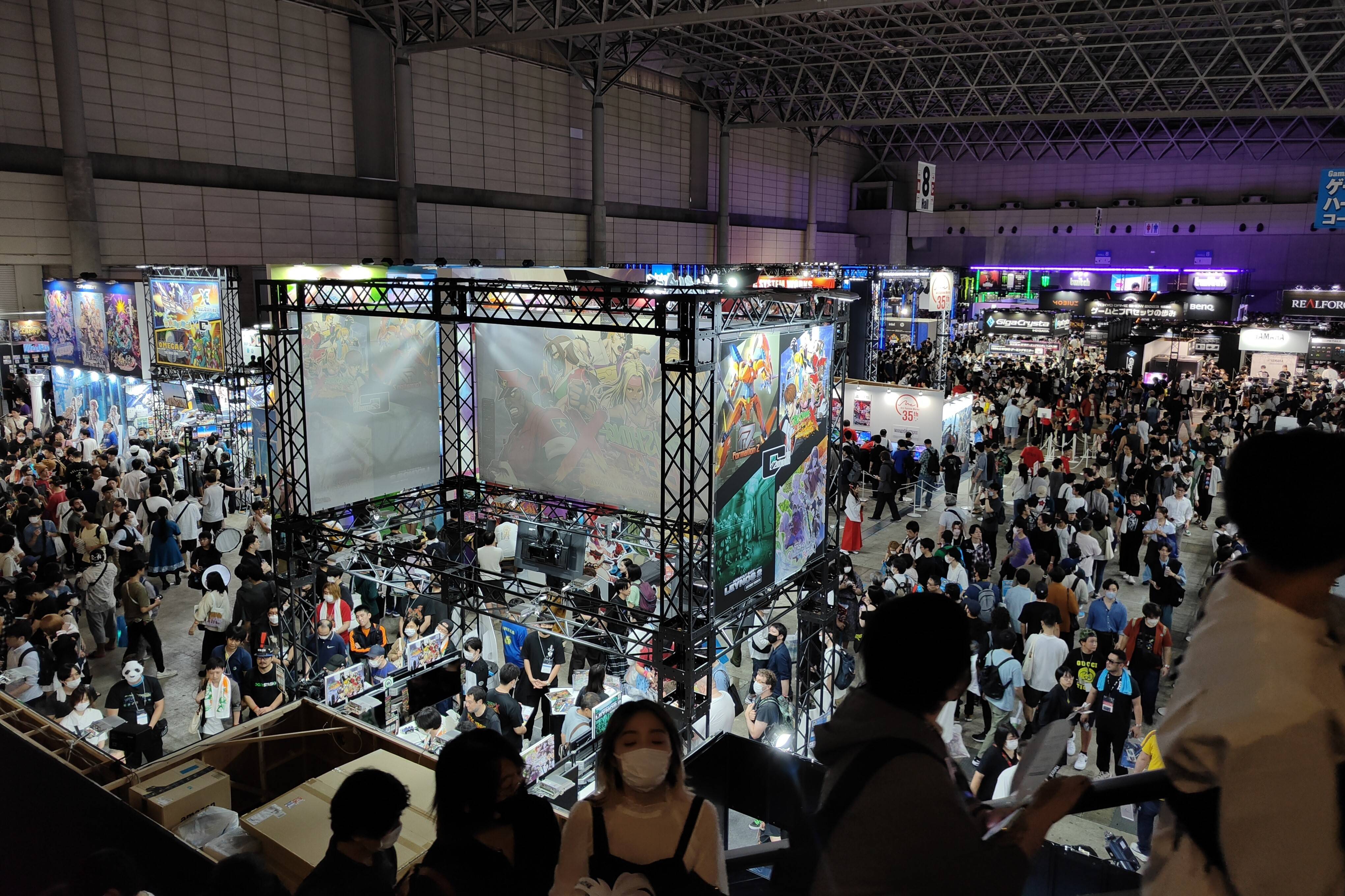 We are delighted to showcase a range of innovative yet classic products to gamers worldwide at TGS 2023. We are particularly honored to receive numerous praises from gamers, media, and business clients on-site. We sincerely appreciate everyone's support and recognition, which serves as a strong motivation for us to continue our exploration.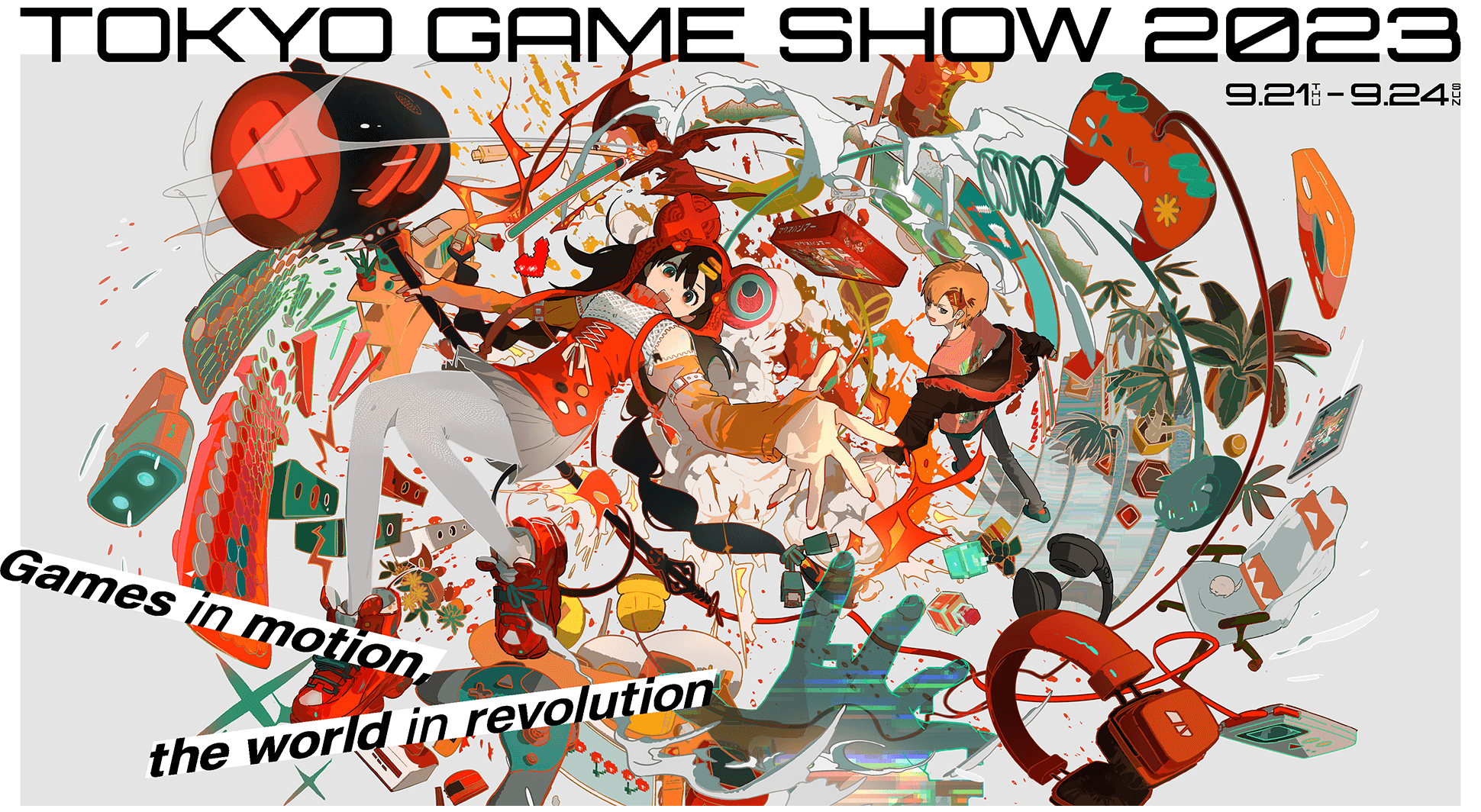 With that, AYANEO's first journey to TGS comes to a perfect conclusion. The conclusion of the splendid and diverse TGS 2023 Tokyo Game Show marks a new starting point for AYANEO. Our pursuit of the purest handheld dream will never cease. In the future, we will stay true to our original aspirations, continue to explore and innovate, and create more fantastic handhelds with unique experiences for gamers worldwide.